Well, September is here, meaning that school started (or nursery in my case) meaning I will have more time to test skincare and make some new makeups trying out some goodies I have been receiving.
I bring some new products that I just met and tried things I never tried before.
Shall we start?
Skincare
Man Polish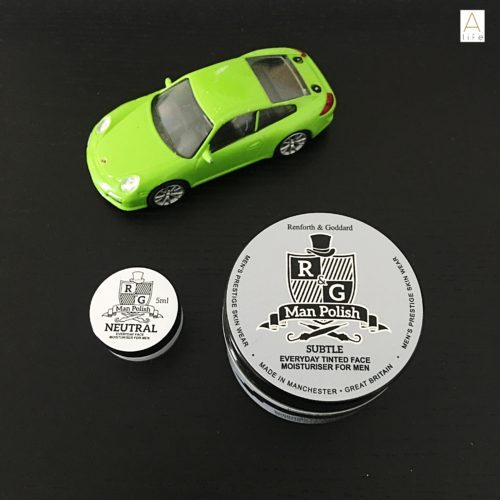 This was basically manufactured for men BUT nothing says anywhere that women can't use it too. (And my male readers deserve their things published as well *wink*).
Man Polish is a cream that has 3 levels in moisturizing the skin:
Neutral – a cream that is easily absorbed and non-oily and keeps the skin refreshed, nourished and can be absorbed easily through the facial hair
Subtle – the cream will lightly Tan your face as well as keeping all the goodness from the cream formula
Strong – a fake tan that will be noticeable and all the nourish and freshness of the cream.
What do I think? Well, I have been using it with Hubby (The Subtle one, as I am very pale) and you can notice like a sunkissed face. I love the absortion and how easy and so little you need to apply. Super recommended! get yours on Man Polish.
L'Occitane Immortelle Reset Serum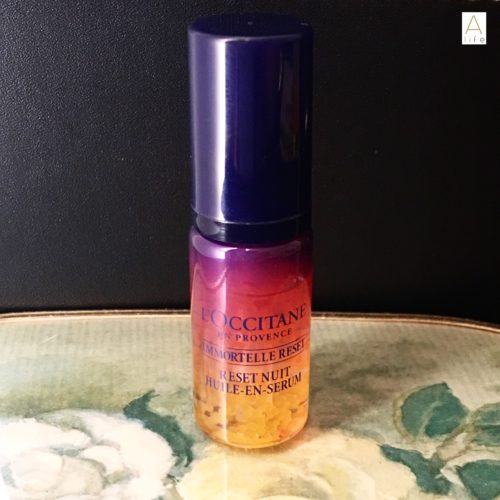 OMG in a bottle! I am addicted on this serum since he wasn't even released, as I tried it before the release.  It is my Go To Bible product! This is applied at night, before your cream, and you will notice your skin softer on the morning after. After a week, you will see firmness, smoothness, skin is nourished and treated. To be honest, I have tried serums from brands that cost above £200 and nothing compares and provides what this one do. A miracle bottle affordable!
Feet
Foot Expertise PerspirOff
Either you negate that your feet can be a little bit embarrassing in terms of odour or even hyperhidrosis, or you actually want to treat yours and you are in "search of the true one" help, I got you.
Summer, Gym, Bad quality shoes or genetics, everyone will experience a bit of smell on their feet sometime during their life. That's why we have Shoe deodorants. And this one is actually pretty good and best of all, you don't need to have that uneasy feeling of putting the deodorant cream in the morning and go shlapping your feet inside the shoes. It's annoying, you can actually hear it (imagine if that hottie hears it!) and will create sweaty feet. This one is different!
You apply a thin layer in your clean feet and in between your toes, at night, dream about something nice and then in the morning you just take your normal shower or wash your feet. For a proper treatment – Yes, this is a treatment in a bottle! – Just make a whole week routine. then start doing 2 to 3 times a week, and until it is needed.
Brilliant and it works! They have a full foot care range and more, so make sure you get them on Chill Cabinet.
Makeup
Givenchy Noir Couture Mascara in Black taffeta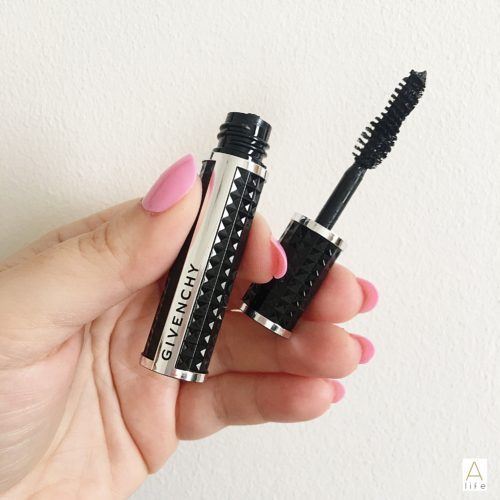 Besides of being Givenchy – meaning and excellent quality and one of my fave brands in the world – the product inside this mascara is superb. With a slight wonderful scent, the wand is divided in 2 sizes to deliver and brush your eyelashes to perfection, making those eyes pop and your inner flirt gain life.
Perfumes
Givenchy Interdit Eau de Parfum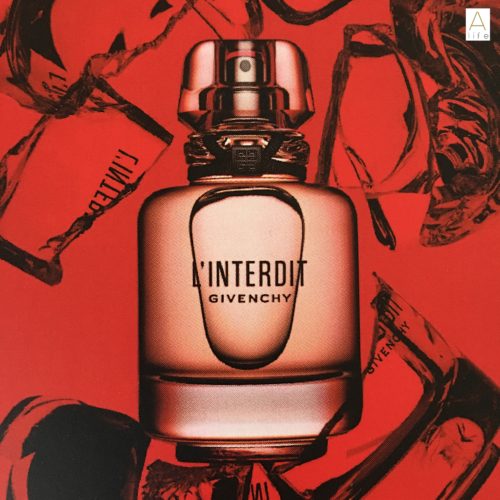 Need I say more? I love it It is just my character and personality. With hints of White flowers, a sweetness that brings darker tones, leaving this strong perfume in your skin and clothing, turning several heads in the way and ask "who's that girl?" in a sassy way. Brand new perfume that will turn into a classic easily!
Nails
Elegant Touch False Nails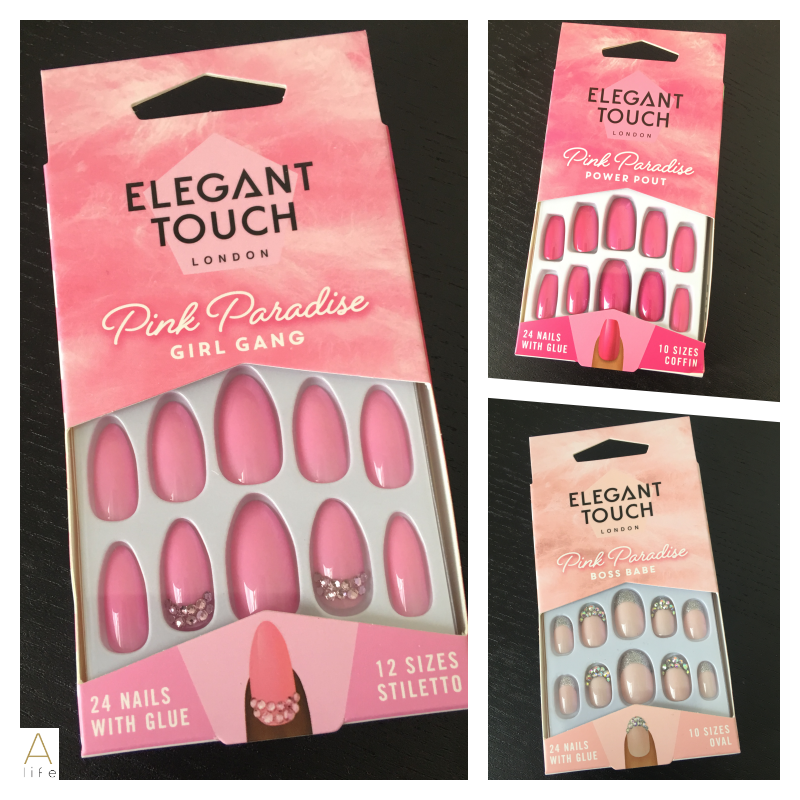 I never tried false nails before. The imagine I always have of false nails is exactly the same ones falling out when you are in a spotlight and need to be on fleek. But fear not my dears, mom tested and mom aproved – meaning: water, washing, clothing, kids, cooking, etc – and they still in place. Elegant Touch Nail launched the Pink Paradise range and are so girly, just what I needed this time. Because moms are girls as well you know! Good quality and excellent glue, they will fit any type of nails. They have a load of types and colours and can be shaped and cut if you need it to. Have you seen my trick? Check my Instagram showing them.
Hair
Nutree Brazilian Botox Mask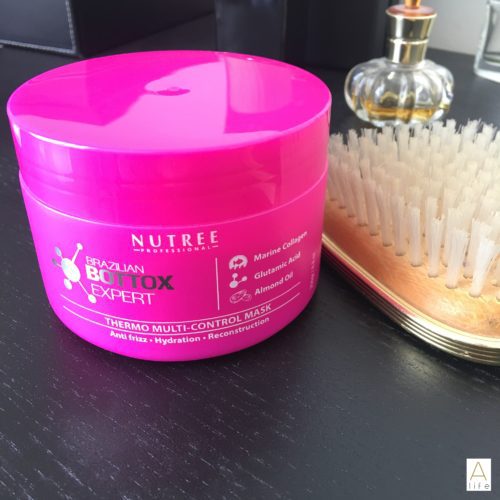 Botox for hair? yes, please! Nutree is a Brazilian brand for hair and body and has this specific product to deeply nourish the hair, and can help on styling the hair as well. either for a Curly hair or to a frizzy one, this can be used as the following:
used after washing your hair, add it for 30 minutes with a cap on and leave it to conditioning and take care of the hair, then rinse and leave it be, or
use as above, but after rinsing it, dry it with the hairdryer and style with the Flat iron, and the hair will remain sleek for more time than normally.
Really nice and the scent is so good, as any Brazilian product has.
What was your favourite this month?