In this episode of Richie's Toys, we are going to share the latest toy play we have been doing during the lockdown.
Thinking a lot about the environment and a bit of STEM challenges.
Why Eco-friendly toys
When we say eco-friendly, most people tend to think about wooden toys, but sometimes we actually don't know if that wooden toys resource is sustainable or not, if they planted the tree(s) after cutting that or if it comes for example from Amazonia or another reserve. Makes you think right?
We can have good plastic toys from recycled materials, it's still reusable and is helping with recycling.
Dantoy have launched a brand-new "I'm Green" line of bioplastic products, their bioplastic is made of at least 90% sugarcane, a sustainable raw material, and their bioplastic is 100% recyclable.
Dantoy leads the way with their bioplastics. The manufacture of bioplastics reduces carbon emissions. The sugarcane is cultivated on controlled, pesticide-free plantations in central and southern Brazil. The sugarcane is harvested every 6 – 12 months. Bioplastic made of sugarcane is a 100% sustainable raw material.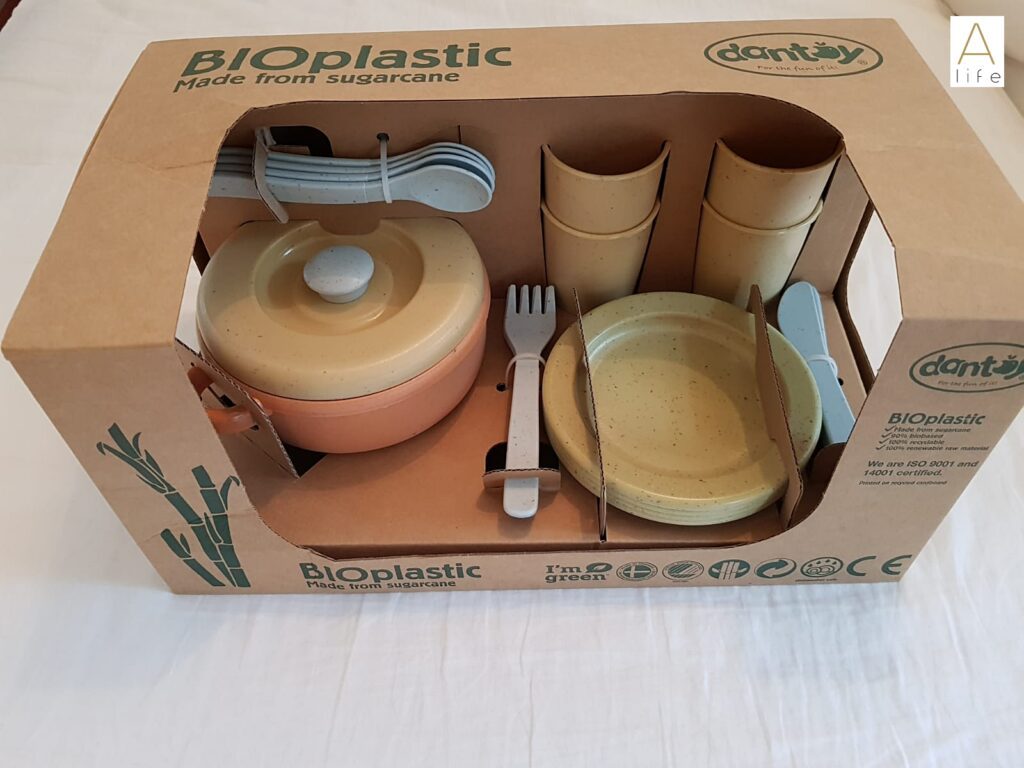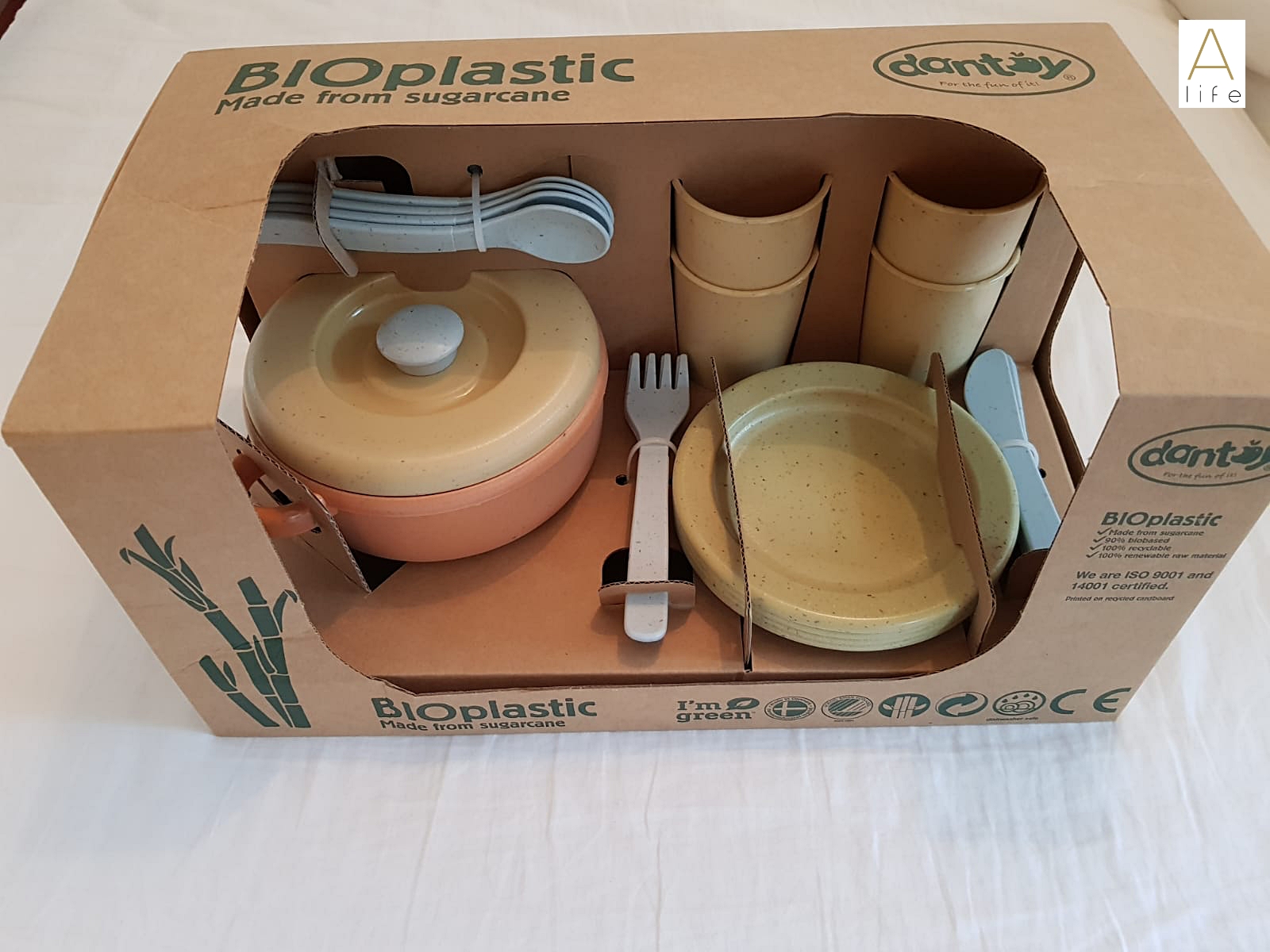 Traditional plastic is made from crude oil, whilst Dantoy "I'm Green" PE (bioplastic) is made from at least 90% sugarcane (ethanol). Ethanol, a form of alcohol, is extracted from sugarcane, after which it is used to make bioplastic.
The sugarcane used for dantoy bioplastics grows in plantations in the southern and central regions of Brazil, more than 2,500 km from the Amazon region. The enlargement of areas for cultivating sugarcane is managed by "Sugarcane Agroecological Zoning", formed by Brazil's federal government. The harvested sugarcane is conveyed by train for further processing, which is more eco-friendly than being transported by lorries.
Sugarcane can be harvested several times a year. New sugarcane plants are planted every five to seven years. The fields are harvested every six to twelve months enabling them to be classified as a sustainable raw material. Sugarcane absorbs carbon dioxide from the air, thereby minimising the greenhouse effect. For the manufacture of bioplastic, the carbon emissions accounts are positive from the budding of the plant until it is manufactured into bioplastic. For each kilo of manufactured bioplastic, 3.09 kg of carbon dioxide are removed from the atmosphere.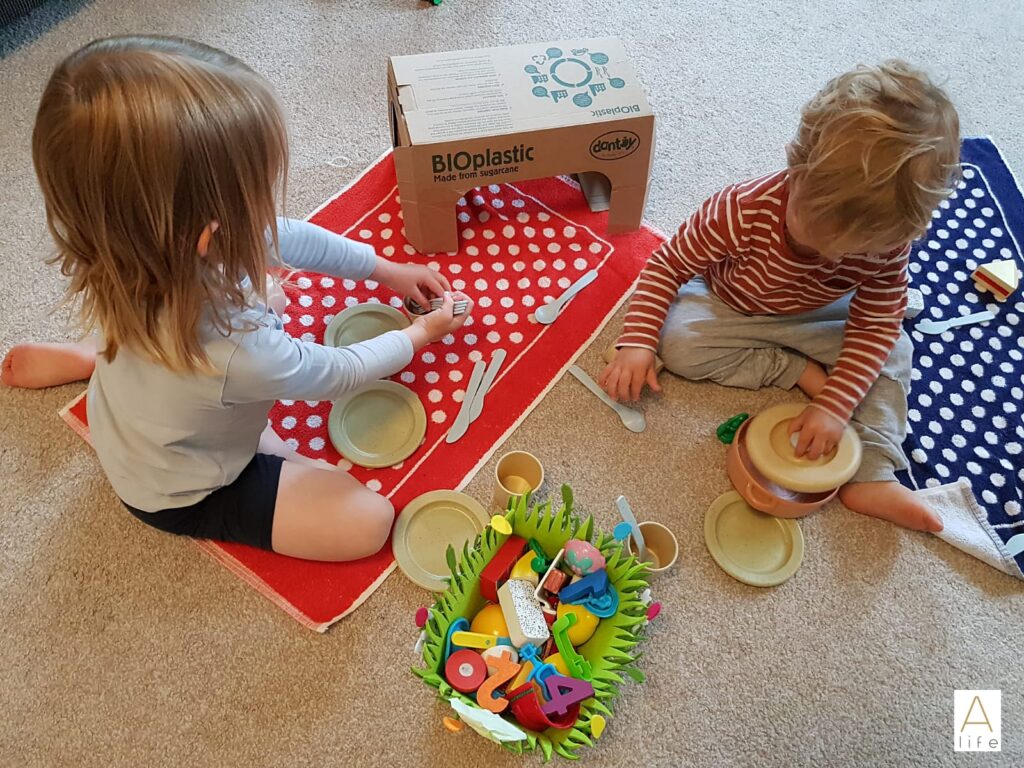 Dantoy's packaging is all made from recycled cardboard. Their toys are made to last and are approved for contact with foods, microwave safe, dishwasher safe, frost-proof and contains no toxins.
Dantoy's range of bio toys includes the popular 22-piece, pretend play dinner set which can be used for garden picnics. Ideal for playing it is safe, durable, and toxin free. It encourages social skills, interaction and helps children to learn whilst having fun.
Dantoy believe that people should buy less, buy well. That is why their toys are only made with sustainable products.  We can all be eco-friendly and by choosing brands who care will make a little difference.
The Dantoy Bio-Toy Pretend Play Dinner Set 22-Piece set costs £18.73 from Amazon.
Pushing limits of Imagination with Magnetic Toys
Geomag Mechanics is an extension of Geomag Classic which introduces movement using typical elements of mechanics.
"Expand Magnetic System" is thus the expansion of the Classic platform which, thanks to the additional mechanical elements which dovetail ideally with the original construction system, composed of rods and balls, makes it possible to design solid structures, and simplifies the act of construction by using a smaller number of rods and balls.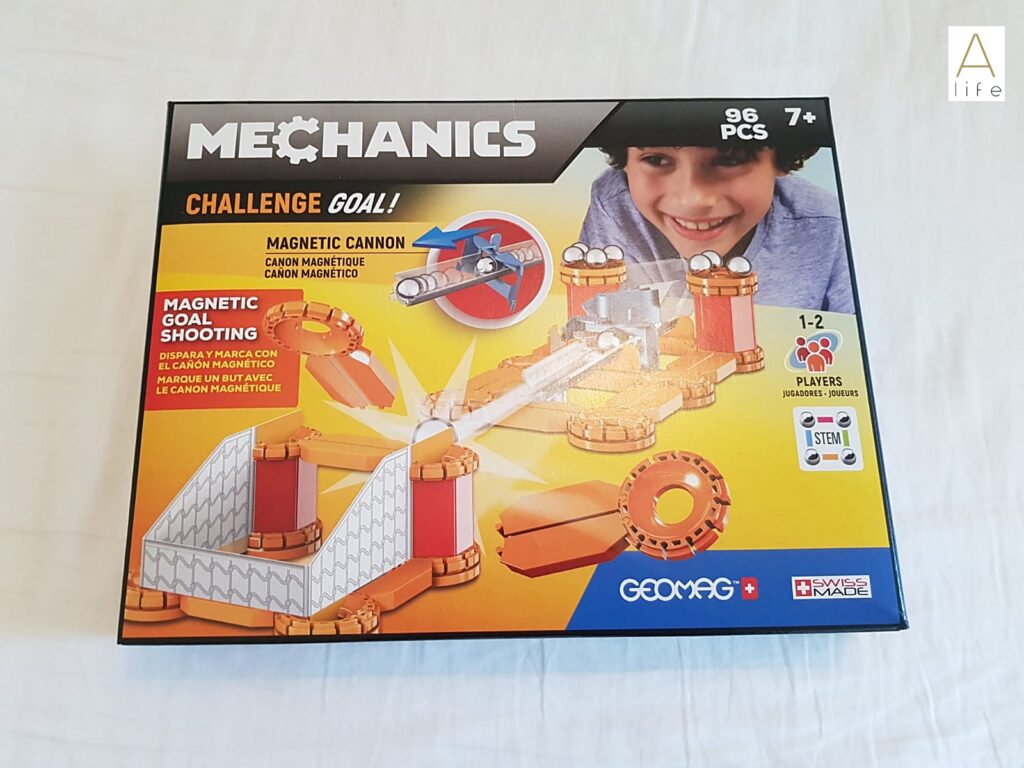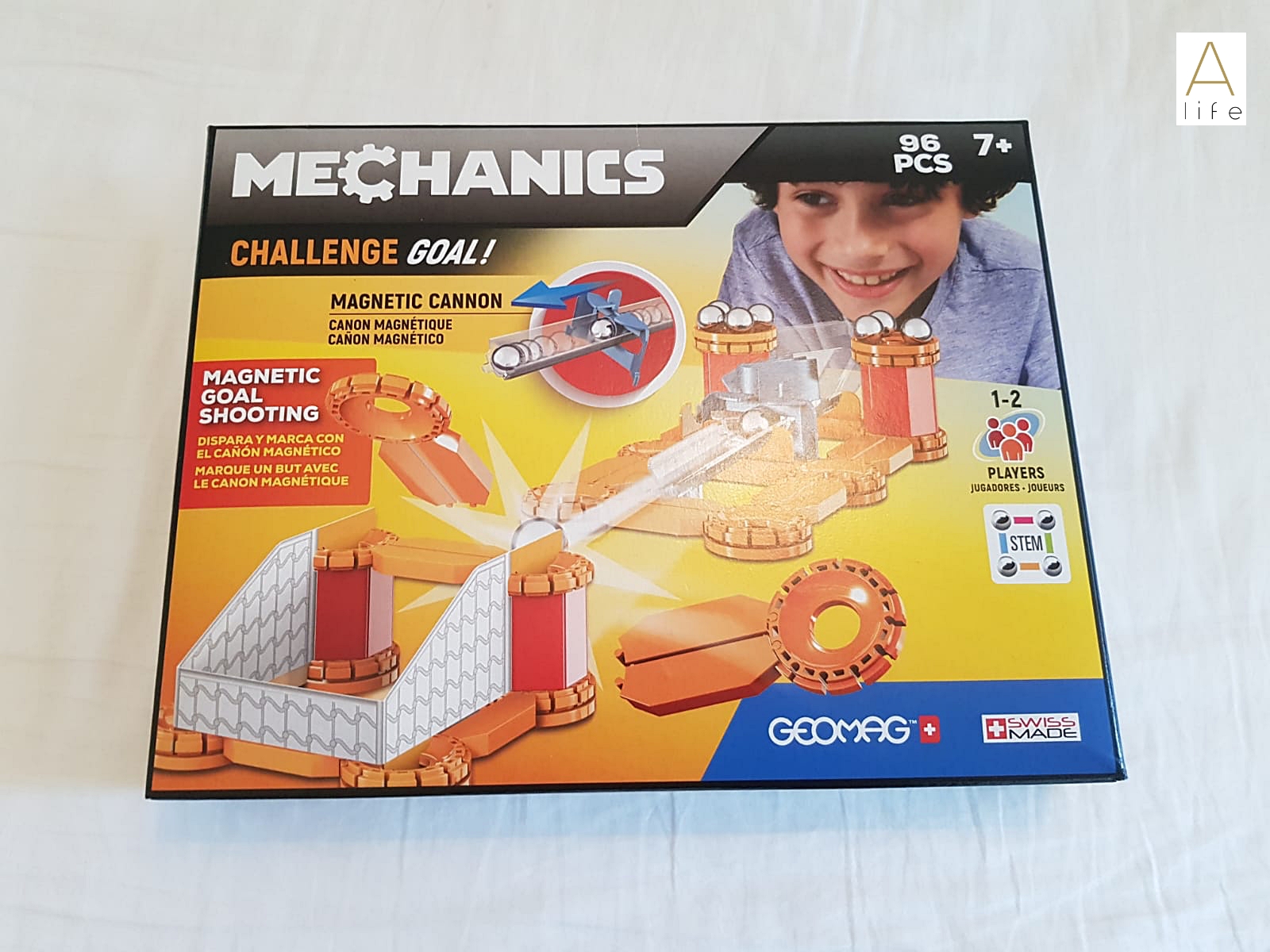 There are various elements to discover: from the cylinders and modular platforms which make it possible to build up the structure vertically and horizontally to the amazing bearings which give movement to the model. These elements add a stimulus to create structures which, with a simple hand movement or with the aid of a "compass rod" can be set in motion, setting off chain reactions due to the forces of magnetic attraction and repulsion.
Suitable for children from five years old, it is fantastic for beginning to explore the world of Geomag, a fascinating and fun world, full of magic and surprises, dynamic constructions, bright colours, and incredible magnetic forces. Because of the magnets positioned at each end of them, the rods stick to the balls, allowing you to build whatever comes into your mind!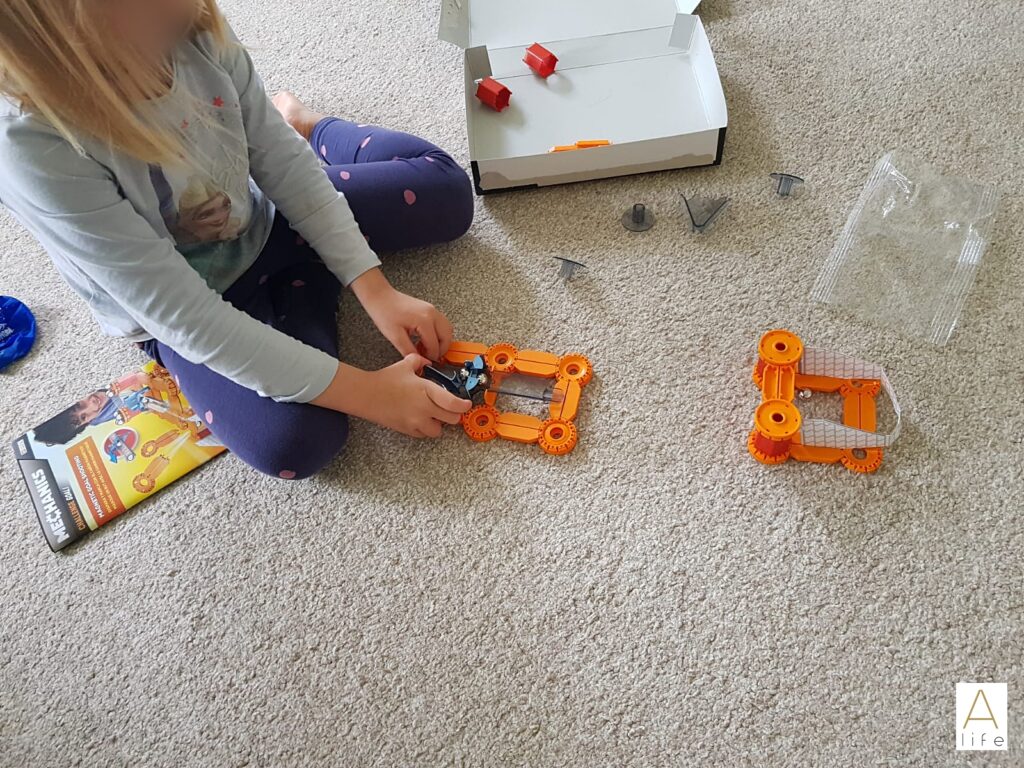 Geomag is an educational toy that stimulates and develops the imagination, creativity, logic, manual skills and also facilitates the understanding of complex notions of physics, such as the creation of magnetic fields and the forces of attraction and repulsion. What is more, it helps to develop children's socialisation skills when, by sharing the magic of Geomag with their playmates, they learn the importance of team play.
Geomag has been recognised as the " toy to give as a present" by Scientific American magazine, which conducted research on toys that support the development of children's intelligence.
You can get this on Amazon for £22.