Queens is the most ethnically diverse place on Earth. Here's a fun fact: it's home to over one hundred nationalities. It's basically a melting pot of ethnicities, cultures, and languages. And, of course, a big gastronomic pot, offering a variety of cuisines. Just imagine a myriad of unique, hard-to-resist tastes, spices, ingredients, and meals.
You can get nibbles from every corner of the planet and taste the flavors of the world without leaving Queens. Buckle up; we're going on a quick world food tour. Our first stop is:
Mexico 
A country of rich culinary heritage. Its ancient cuisine developed over thousands of years and made up a significant component of its culture and traditions, reflecting its diverse geography. The Mayan Indians, who were nomadic hunters that mainly ate wild game, tropical fruits, and beans, are thought to be the originators of authentic Mexican cuisine.
Queens is home to some of the best Mexican restaurants in the whole city:
CORAZON DE MEXICO RESTAURANT & BAR – "Corazon de Mexico," which means "The Heart of Mexico," offers rustic contemporary Mexican cuisine and drinks. Excellent service and delicious food. We recommend ordering a Breakfast Burrito (flour Tortilla stuffed with Mexican sausage omelet, Oaxacan cheese, Pico de Gallo, and salsa Verde, topped with guacamole and served with a side of home fries). Our next best pick is Adela's Salad (mixed lettuce, apple, avocado, and shrimp, with a special sauce, served on the side).
CASA ENRIQUE – Probably the most popular Mexican restaurant, so make sure to reserve a seat in advance. The appetizers, along with the main courses, are deliciously Mexican, piquant, and mouth-watering. It's not that easy to earn a Michelin star, and this restaurant surely deserves it. You should taste the divine Pastel Tres Leches (sponge cake made of 3 kinds of milk and goat milk caramel), Enchiladas de Pollo en Salsa Verde (chicken breast rolled in a corn tortilla topped with tomatillo sauce, lettuce, black beans, crema fresca, queso fresco, and avocado) and Pastor Tacos (pork marinated in chilies and pineapple topped with onions and cilantro).
Let's head over to…
Greece
Kalimera! Greece's perfect climate helps produce some of the tastiest fruits and vegetables. If you'd like to feel like the Hellenes, you can try and grow vegetables at home. Greek cooking has evolved with an innate respect for the integrity of raw ingredients. Greek cuisine in the United States is too often represented by dishes like spinach-cheese pies made with phyllo pastry, roasted lamb with potatoes, and baklava. However, in the last few years, people realized and began to discover that there is much more to the cuisine than a handful of famous Greek dishes.
If you're thinking about moving to a new home in Queens so you can be closer to the flavors of Greece, what are you waiting for? Astoria is the perfect place for you. So, pick up the phone, call your movers, and have an easy relocation in the area. Astoria is New York's unofficial Greek capital and home to some of the best Greek restaurants in the city.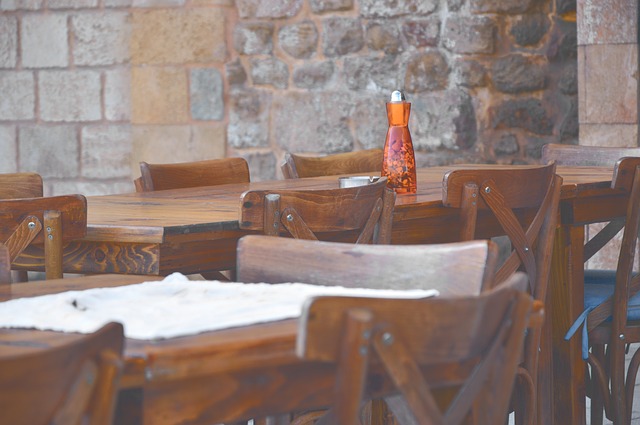 TAVERNA KYCLADES – One of the best Greek restaurants in Queens. They have always served fresh food – the best ingredients based on original Greek recipes. It provides a unique combination of efficient service and tasteful experiences. Their grilled octopus is tender and tasty, and their fried Calamari is simply delightful. And when you try their Stuffed Grape Leaves, you'll literally be in seventh heaven.
GREGORY'S 26 CORNER TAVERNA – The food at Gregory's 26 Corner Tavern is so authentic you'll actually feel like eating in a restaurant in Greece. Make sure to taste their saganaki (pan-seared Greek cheese appetizer), cheese-stuffed peppers, fried whiting, and their tasty wine to complete the enjoyment.
Now, we're going to…
Italy 
Buongiorno! We have to say it – even though you probably already know that – Italian food is much more than spaghetti and pizza. Italian cuisine includes dishes such as risotto, osso buco, Florentine steak, and incredible desserts, such as tiramisu, profiteroles, or pudding. It's one of the oldest in the world, bold, rich, and satisfying without being heavy for the stomach. Olive oil is the base of most Italian dishes, while green vegetables, balsamic vinegar, garlic, and onion are inseparable companions that give the food its rich taste.
TRATTORIA L'INCONTRO – The portions are more than satisfying; the food is fresh and outstanding. It is the best trattoria in Astoria and arguably one of the very best restaurants in Queens. The perfect combination is a three-course meal that includes a bollini pinot grigio (a white wine), cauliflower zucchini blossoms, pollo biologico (organic breaded chicken in panko with fruits of the season), and tiramisu. A heavenly mix!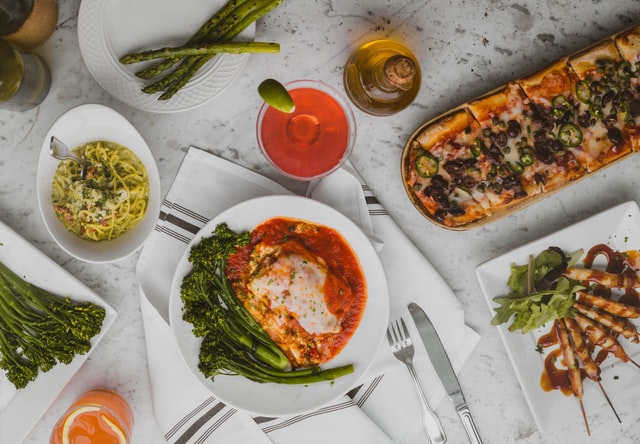 IL TRIANGOLO – Top-notch service and delicious meals. We recommend starting with a fresh and plentiful Caprese salad, crispy-tasty Baked Clams, and their unique and large meatballs. Your dinner will become a really classy dining experience. Don't skip to taste their Bronzini – a piece of tasty fish topped with some shrimp and Veal Alla Grappa – tender chunks of veal with a beautiful sauce. Moreover, the restaurant's homemade pasta is a must! Buon appetito!
Now, say ''bonjour'' to…
France
French cuisine is, inarguably, the most prestigious cuisine in the world. It encompasses formal techniques, respect for fresh ingredients, and flavor simplicity. That's why it rules the world. French cuisine is quite complicated and has a long history. Nonetheless, most chefs would agree that technique, ingredients, and the dining experience are all key aspects of this cuisine.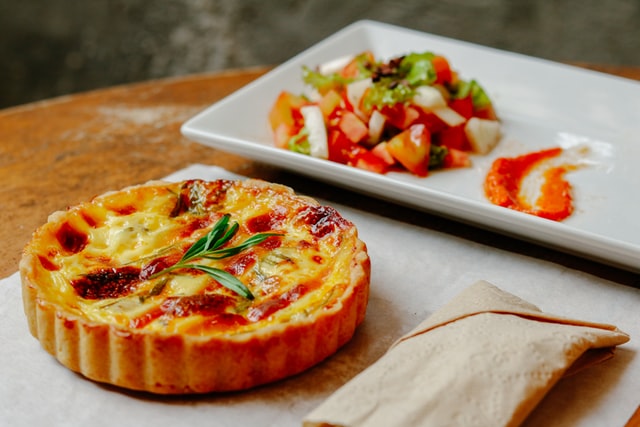 BISTRO ELOISE – Taste unique and authentic French dishes. The ingredients are tasty and fresh – you'll get to enjoy the real Farm to Table experience. Try their Brie Melted in Puff Pastry and Pasta with Mushrooms – let your taste buds explode! Make sure to order chocolate mousse and lemon tart to end the meal in style, or even French Palmiers. You'll fall in love with their unique taste and may even want to make palmiers at home.
BLISS 46 BISTRO – A lovely place with even lovelier food. This French gem offers specialties such as the Steak D'onglet and Gratinee Soup, which are FANTASTIC! After the main course, finish off with some delightful desserts, such as chocolate mousse and bread pudding.
You don't have to travel the world to try all this delicious food. You can taste the flavors of the world without leaving Queens. And if you are not in Queens, well, then a move is in order. Just pick your favorite cuisine and consult TB Moving & Storage NYC to get some expert advice about moving around the city and make Queens your new home.
Hungry yet?
Queens is a unique neighborhood not just in New York but on Earth. There's probably not a place in the world that offers such a variety of cultures and cuisines. So, don't miss the opportunity to taste the flavors of the world without leaving Queens. Go out and explore all that this great area has to offer.
Article by Sally Norton
Sally is a proud member of Alejandra's Life Team Family