This week will be the week of Must See Family Attractions!
Family places for both young and new to have fun, make memories and appreciate the beautiful places the UK has to offer and to get some ideas and plan for the incoming Easter holidays.
Starting this week of Fun, I start with a delicious place called Cadbury World!
I don't think anyone in the world doesn't know what Cadbury chocolates are. What they might not know is where it began and with whom.
Visiting the Cadbury World is definitely a place for any chocoholic to go. Full of chocolates, is a well deserved day to spend with the family and learn a bit of history of the Cadbury family, learn about where cocoa and how the hot chocolate came to Europe, plus if you are from Birmingham, UK, this is a good part of the city history and its development.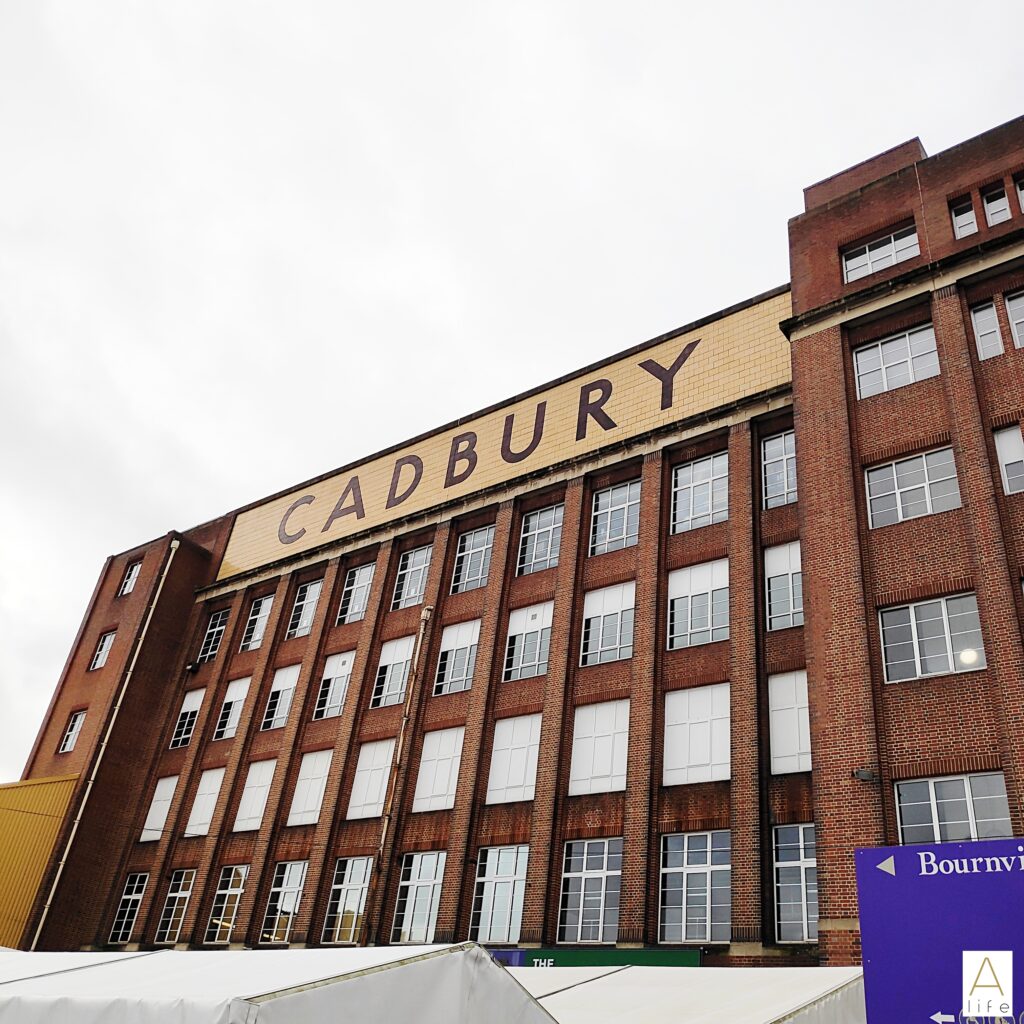 Cadbury World Attraction
Suited for all, this attraction has all the facilities to disabled and parents to have a fun day out.
Located in Bourneville, Birmingham, UK, the postcode for SAT NAV: B30 1JR, Free parking on site, and can be also reached via Train or Bus, Plane or Canal.
You have a Tour (the ticket you buy) and along the way, many samples of chocolate will make your delight as well as seeing the history of John Cadbury and his sons', the legacy and how Bourneville was a city constructed by the Cadbury family to harbour the factory and their workers. Imagine that they, the workers, had vacation time, health insurance in an era where everyone struggled to even have a piece of bread!
Fun Events
Cadbury World has a series of prepared events for this year.
Some events need to have an extra ticket and booking, plus the tour ticket, such as dining with the characters; other events are inside the tour or outside the building.
Character Breakfast 
We went to this breakfast and it was such a fun morning! You can choose between Breakfast or Tea time, we chose Breakfast.
While booking the Dining, you need to select from the menu what you and your family decide to eat, so everything is ready when you arrive. Water, coffee and tea are refillable, and they do have Soya milk and gluten free for those with intolerances.
I know by now they have also a Tea Character session, so around tea time, you can have fun too.
Main Attraction
Visiting the whole history of Cadbury as a family, the Birmingham development and how Cadbury changed the world of sweets as a company.
Along the way you will have much to see, to eat, as the staff will give you chocolates along the way (true story) and see how Hot Chocolate as you know today came from a brew that the Aztecs made, and through Spanish, came to Europe and was shared in the whole European country, and later shared in the rest of the world. Thank you Aztecs!
You start the main journey in a very Disneyland place with the Aztec jungle and go through how Spanish brought chocolate and how it developed to what you have today. Along the way, you will see how it got to John Cadbury, his story, the story in how his sons helped him and how Bournville was created.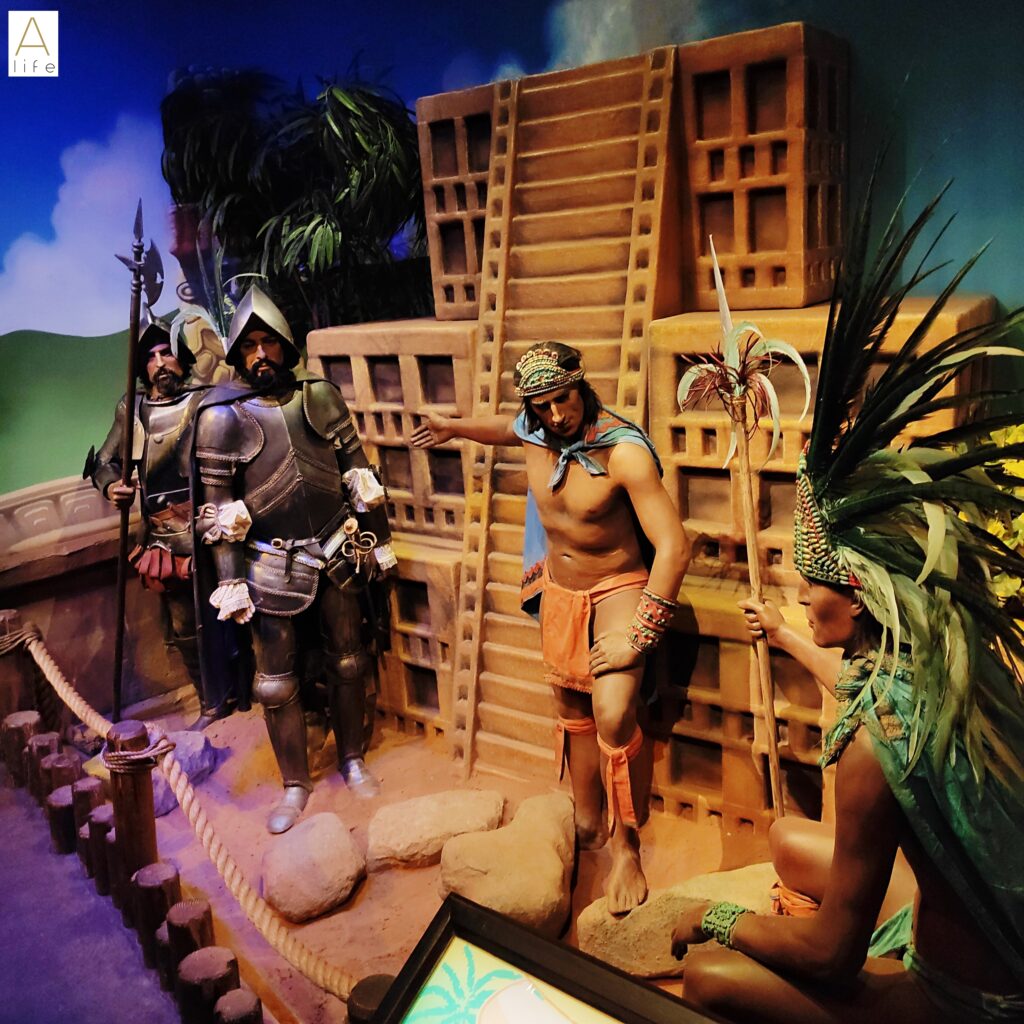 Mind you, this is a building full of history, but not the factory, which you will hear as well.
Along the way, you can see early adverts from Cadbury, have a peek on what a shop in the 1800s would look like if you wanted chocolate, how the brand changed along the way, from old adverts on tv to the wrapping, how the characters were born, etc.
You will have fun rides such as the Cadabra or the 4D (we loved it) outside and make your own name in chocolate… And yes you can taste the chocolate and see real artisans working and take fun pictures on the Green screen. And of course, have fun in the Purple room with all the fun tech and cool lights.
As you reach the end of the main attraction, you go through the Biggest Cadbury Show in the World! We got a lot of things to take home from the shop…You can't go through the shop and not get anything as the prices are really good, like 10 packs of chocolate bars for £1.90!
But don't think this ends here!
Outside attraction
You have a place outside this main building! Children will be delighted by an exterior Jungle playground and a 4D cinema. Also, you have some places to sit by and enjoy a snack and there are as well activities for little ones.
Have I said that the parking is free?
Overall, and after that day we were full of chocolates, and we were full also from our breakfast and having lunch in their restaurant, We've got the best day ever with the scent of cocoa in our clothing. Thinking of which I will pick a chocolate bar while I am writing this!
For more information and to plan your visit please visit Cadbury World website and have fun.
Don't forget to tag me online (@AleLifeOfficial) if you read this and went there! Want to see fun pictures of your day.