No time or patience to apply the moisturiser on your body daily?
I've got you!
I have so many products, really good ones for the body but still I have no time to have a proper body routine…and also… I am lazy!
My patience right now is limited and divided in sections (what?!…I am organised after all…seriously OCD type).
Until a light shine on My local Boots window (it actually did, these products were on their window with a light above) and I had to try them!
Winter time on my skin is one of the worst times, eczema flares up, etc; and on Summer is quite ok, but with all the sun and heat, our skin needs a good cream or body lotion to either retain some of our own moisture or the skin will get dry, dull and not protected…. making my Winter skin even worse.
So actually is a vicious circle.
Now imagine this: No time to moisturise this morning? Faster absorbing and up to twice as quick as a regular lotion, this is the ultimate moisturiser when you are short on time. Apply to wet skin for the quickest, easiest and most effective way to moisturise. Yassss!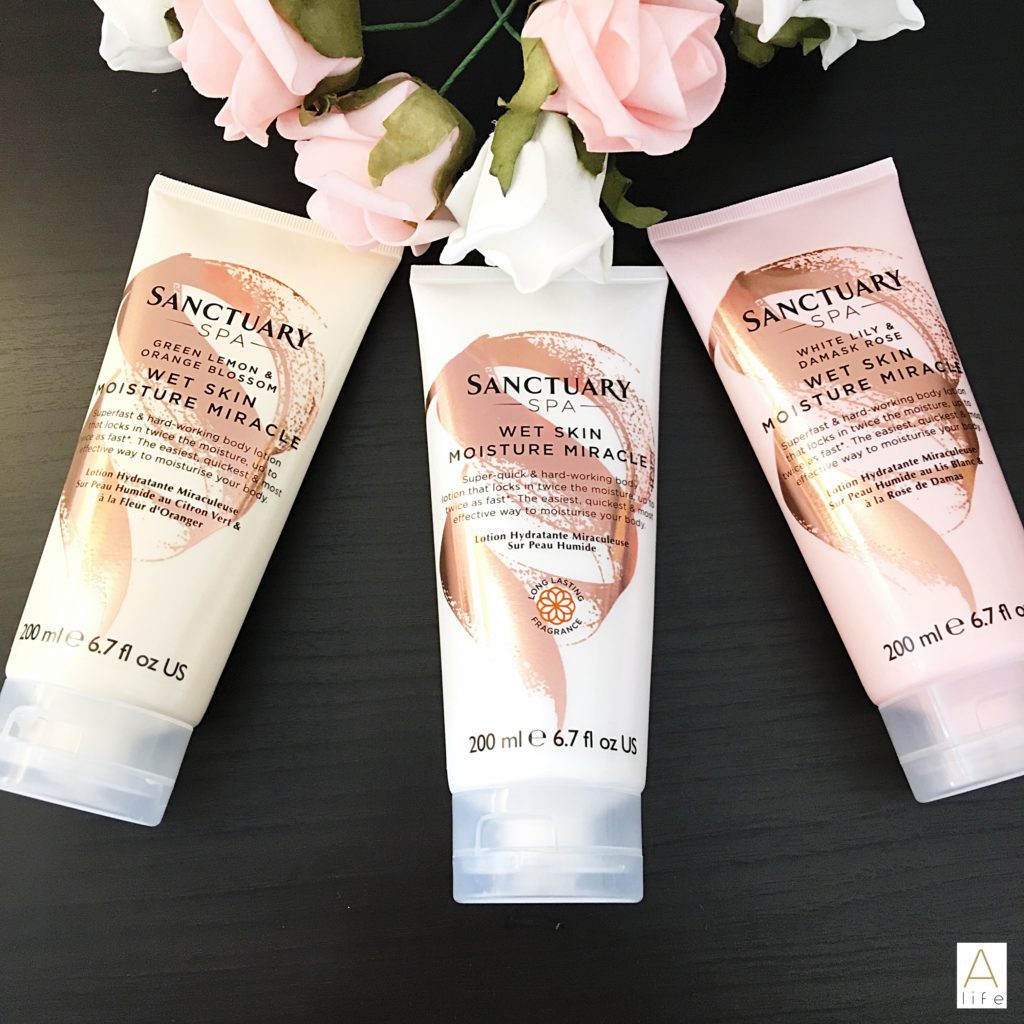 Sanctuary Spa created this amazing product that I am loving it – The Wet Skin Moisture Miracle.
This is the original scent, a Floral with woody tones, smelling amazing on the body.
This is a unique way of moisturising your skin and getting the best of the skin's peak hydration moment (when it's wet). It's clinically proven to lock in double the hydration for instantly softer and smoother skin.
Faster absorbing and quicker to use than a regular lotion, this is the ultimate moisturiser to use when you are short on time. Soaking instantly into the skin, this ultra-light and non-greasy moisturiser infused with apricot oil and avocado oil, it will leave your skin feeling amazing all day.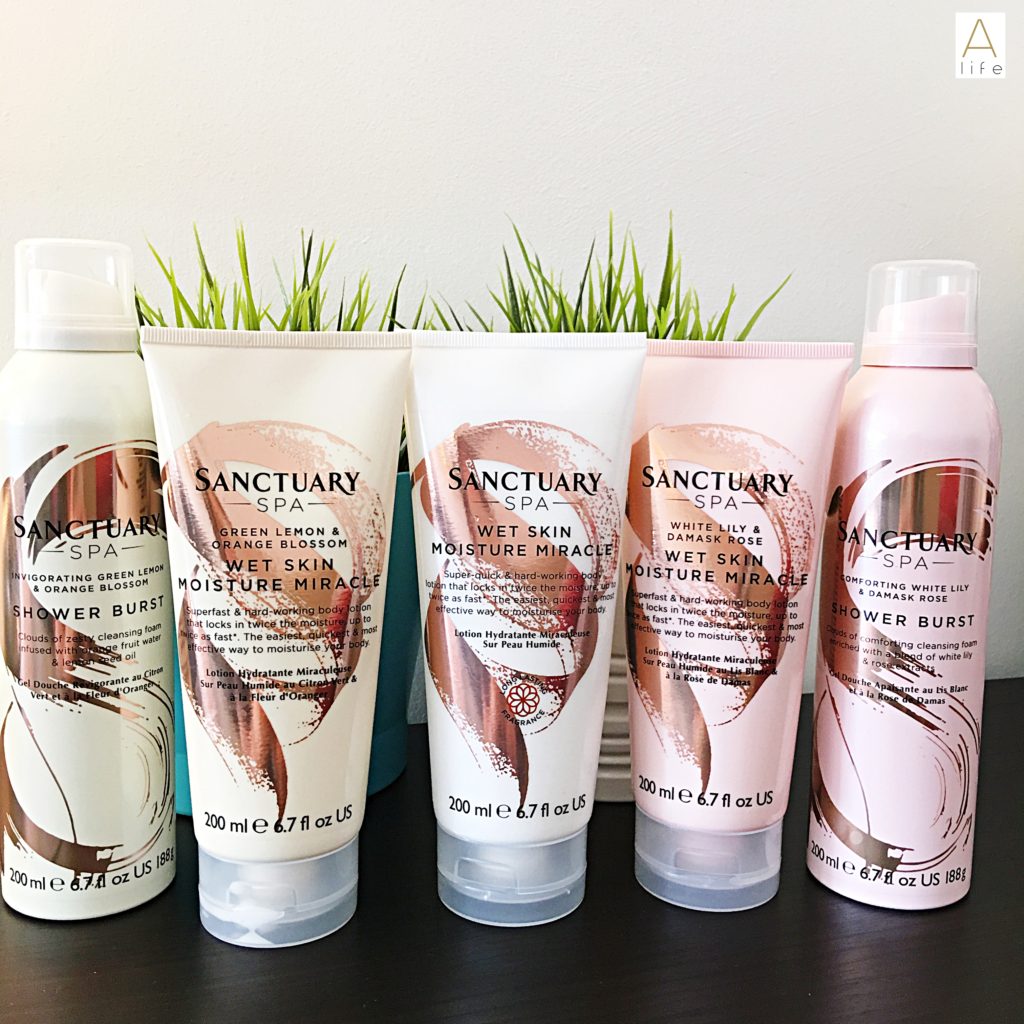 How to use:
Add the benefit of extreme moisture to finish your daily shower routine!
Just 3 simple steps to the easiest, quickest and most effective way to moisturise your body:
SHOWER: Finish your shower & turn the water off.
APPLY: Whilst still soaking wet, apply the product like you would any body moisturiser. Do not rinse off.
DRY: Then simply towel dry and get ready as normal.
Simple, quick and practical…just the way I like it!
Wet Skin Moisture Miracle now alunched 2 more scents:
a floral 'White Lily & Damask Rose'

a citrus 'Green Lemon & Orange Blossom'
My favourite? Hard to choose! But right now it might be the Lemon and Orange Blossom, after a long day of work and the hot weather, a cool shower infused with these scents it's so calming and relaxing. My clothing smells like it and my bed as well… Hubby likes it (*wink wink*).
Boots has a whole range and best of all, till the end of the 31st of July, the rangeWet Skin Moisture Miracle has a good price. Instead of the normal £8, it's now at £5; plus you can get the Shower bursts as well! See your nearest Boots or Boots.com.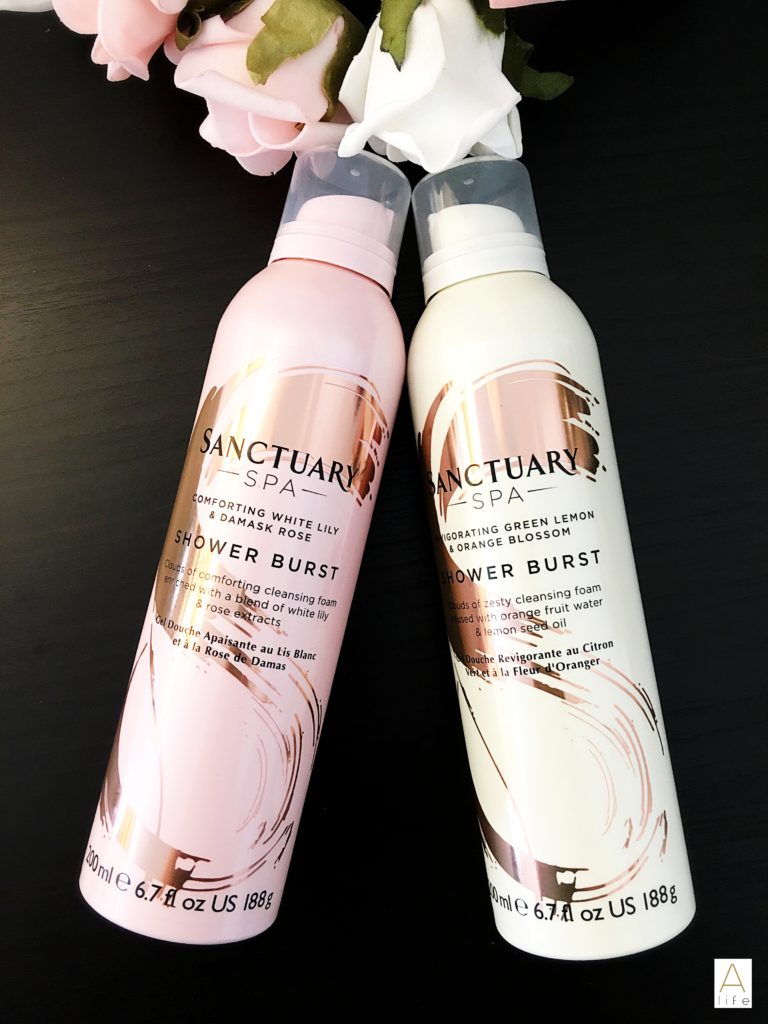 Haven't spoke about the Shower Bursts?
Well.. they are brilliant! a foamy cloud with the scent (as the above), to complete your shower, cleaning and enveloping you in the great scent, so you can after the shower use the respective Wet Skin Moisture Miracle. Or – by all means – mix the scents, between the Shower Burst and the Miracle moisture!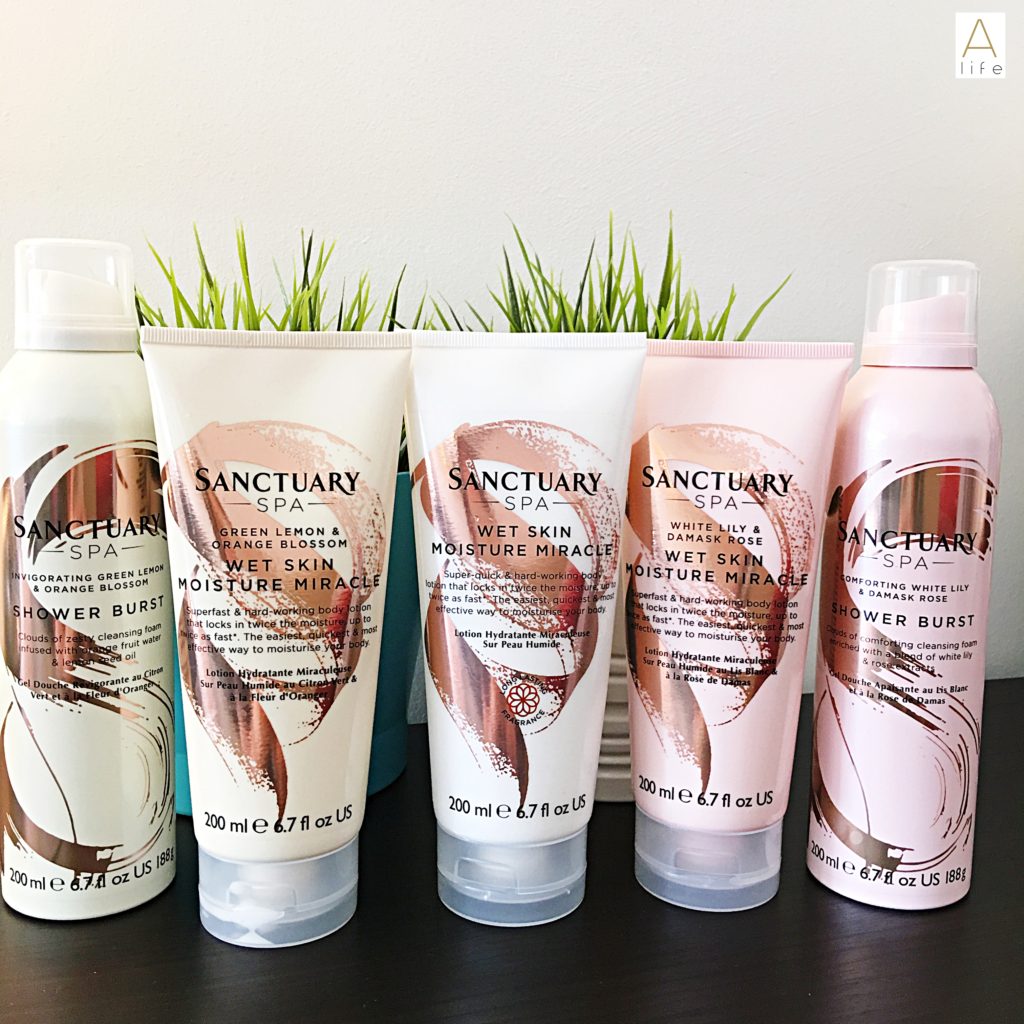 This whole range is amazing. My skin is sensitive, but I have been able to use all of these products without any reaction on the skin, so it's a great thing for me.
Make sure you get your hands (and body) on this range from Sanctuary Spa, get your Wet Skin Moisture Miracle on Boots or Boots.com.