I'm back! And starting with this excellent book by Mark Powers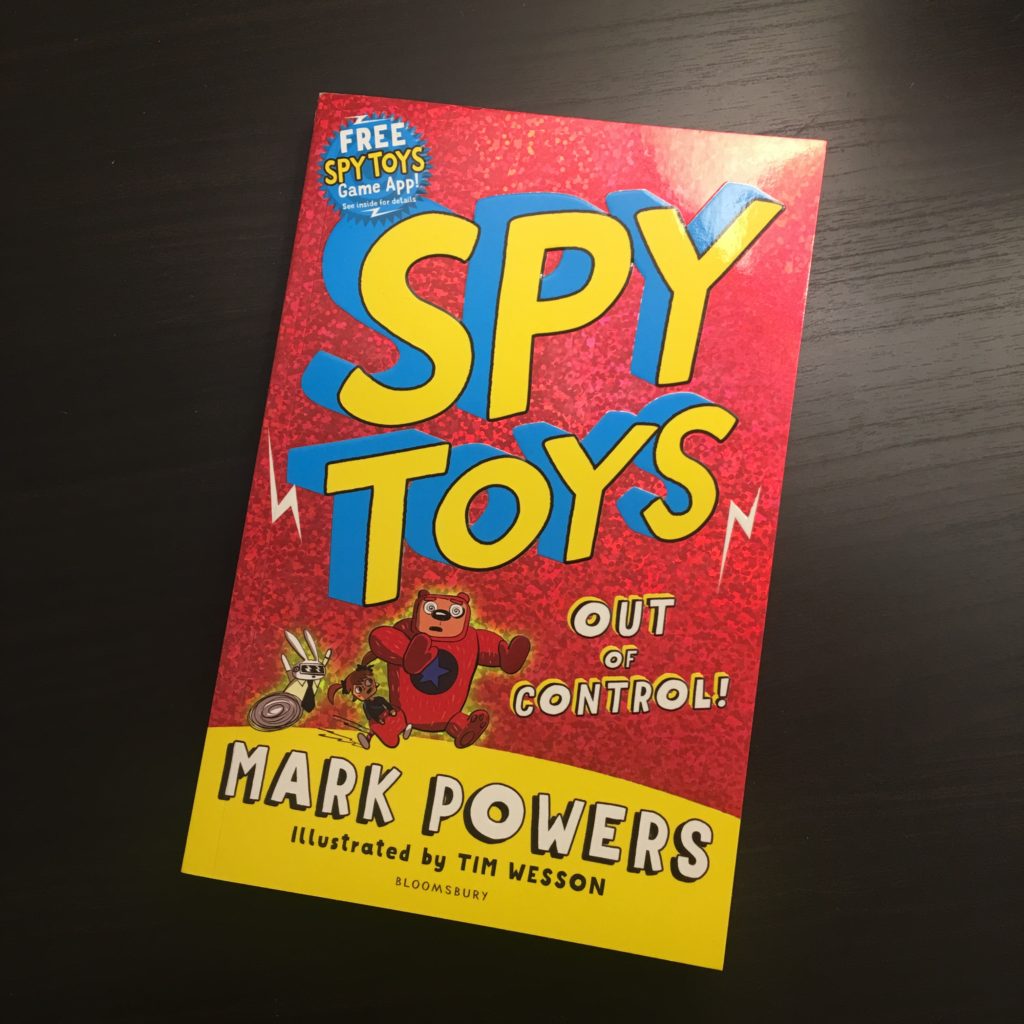 Plot:
Toy Story meets James Bond in the second book in this incredible action-packed series!
Fresh from the success of their first mission, our heroes the Spy Toys – Dan the Snugaliffic Cuddlestar bear, Arabella the Loadsasmiles Sunshine Doll and Flax the custom-made police robot rabbit – are ready for their next task.
This time, the secret code that controls every Snaztacular Ultrafun toy has been stolen and all over the world toys are revolting and turning against the children who own them.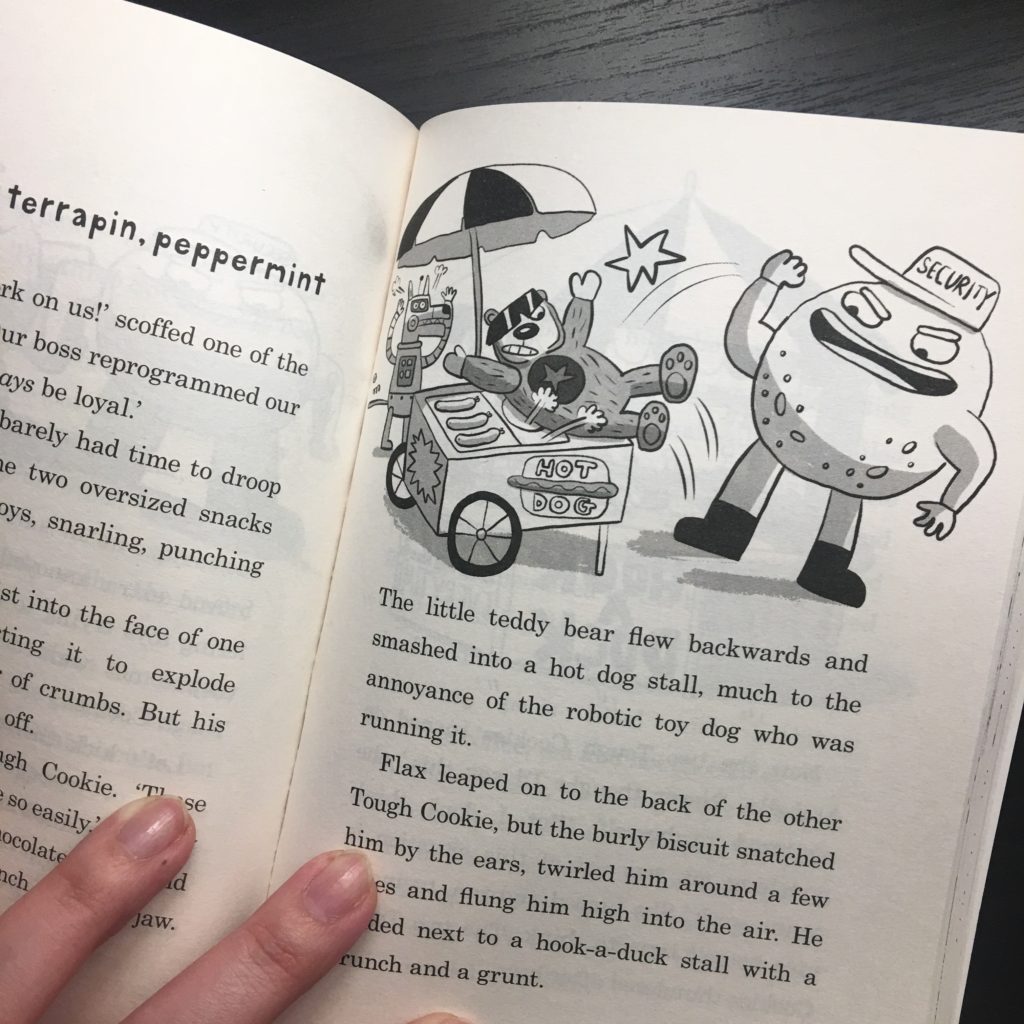 Can Arabella disguise herself as a super-sweet little doll in order to find out more from the daughter of Snaztacular top scientist? Can Dan and Flax chase down Jade the Jigsaw, the puzzling prime suspect for the robbery? And can they save the day before the mind-controlled toys forget what it means to play nice?
Information about the Book
Title: Spy Toys: Out of Control (Spy Toys #2)
Author: Mark Powers
Release Date: 10 th August 2017
Genre: MG
Publisher: Bloomsbury
Format: Paperback
Goodreads Link: https://www.goodreads.com/book/show/36035921-spy- toys
Amazon Link: https://www.amazon.co.uk/gp/product/B0744RCYB9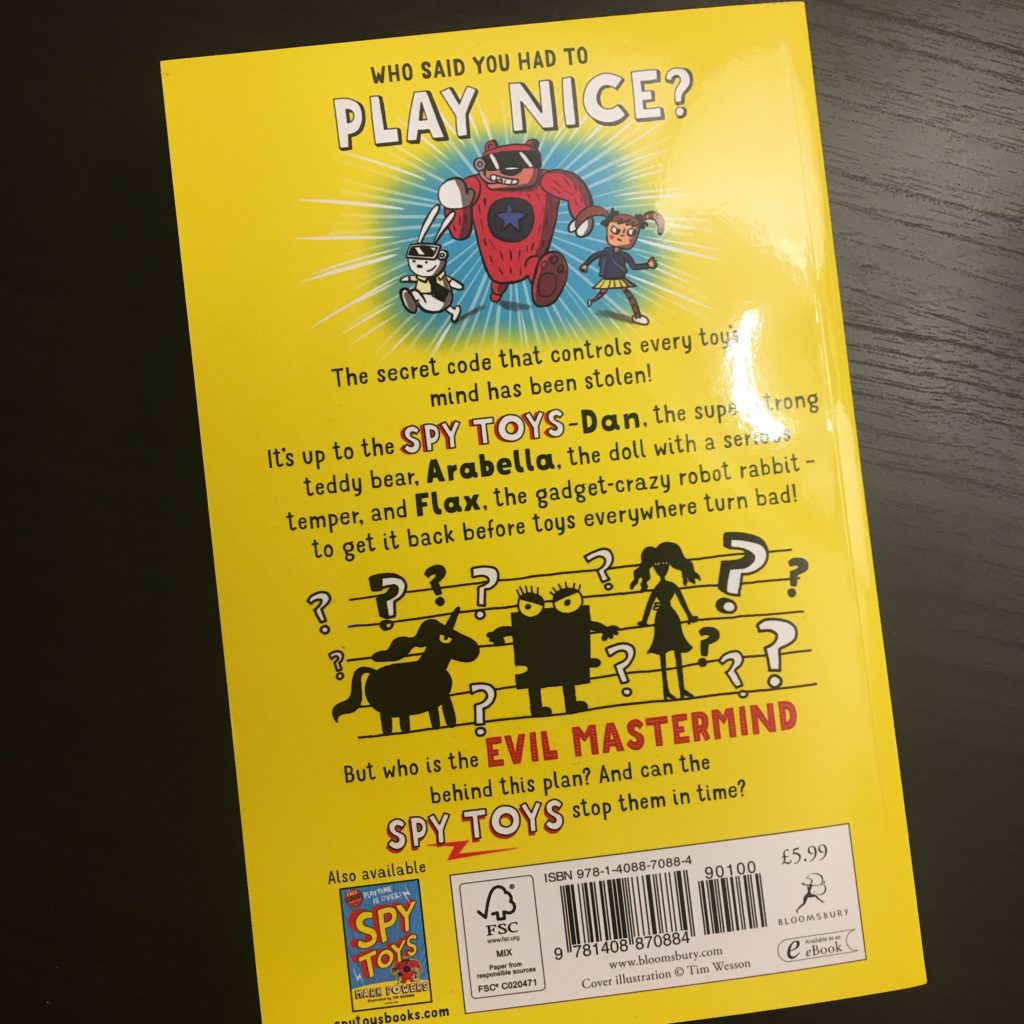 My 2 pence:
After a short holiday (in which i was working in my translations…you know …life…) and nothing better than reading this book with little RJ in my "mummy time" with him.
I am actually in the end of the 1st book of this series, and so looking forward for reading this, since this series is very easy to read and great for any time of the day (mind you, the action and witty story of this book is probably not the best for bed story as it will create a rushing moment and everyone wants to read a bit more). Loved it.
Easy to read, with bigger letters and pictures to make our minds flown, I absolutely recommend it.
Looking forward to read more about Spy toys and more about Mark Powers as I liked his writings very much.