Chocolate is a worldwide favorite. You can count in one hand the number of people that say they don't like chocolate, but in the end, they will eat any treat with chocolate.
That Aztec legacy, brought by the Spanish to Europe, to start the drinking delicacy, the Hot chocolate, is nowadays in any shape: powder, buttons, beans, almond, white, dark, drinkable, bar, mixed with a lot of things and the wackiest ways at shops.
Now getting a gift to someone, it might be trickier. Either you give something expensive or cheap, or something the person might like it or not… But giving chocolates, and believe me, is a gift that everyone will love.
I came across the Smart Gift website, and as I was searching for some gifts for Richie and the next birthdays I have (September and October, are such a full month!), and noticed they have the Chocolate Hampers or Chocolate Bouquets, which I thought it was a fun way of showing and giving presents. Even at Christmas, I always like to give some sweets as presents.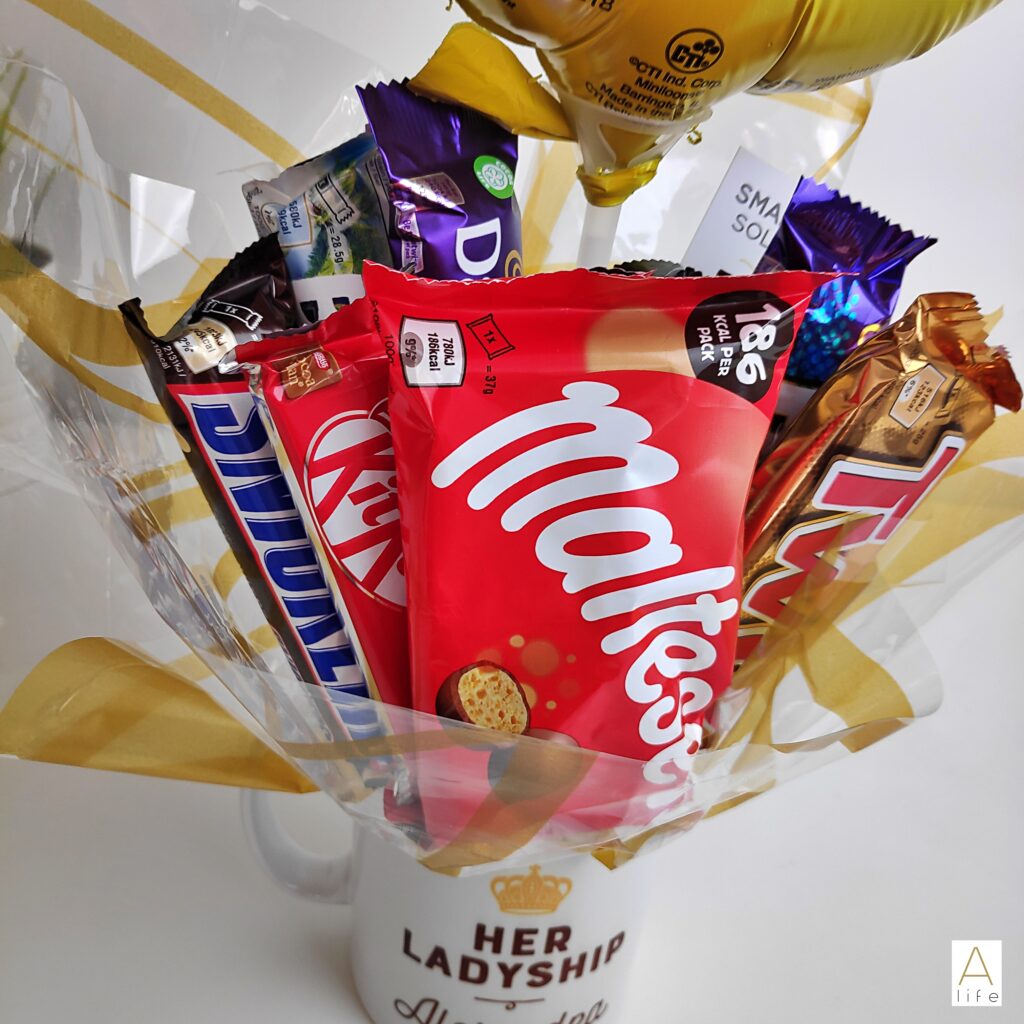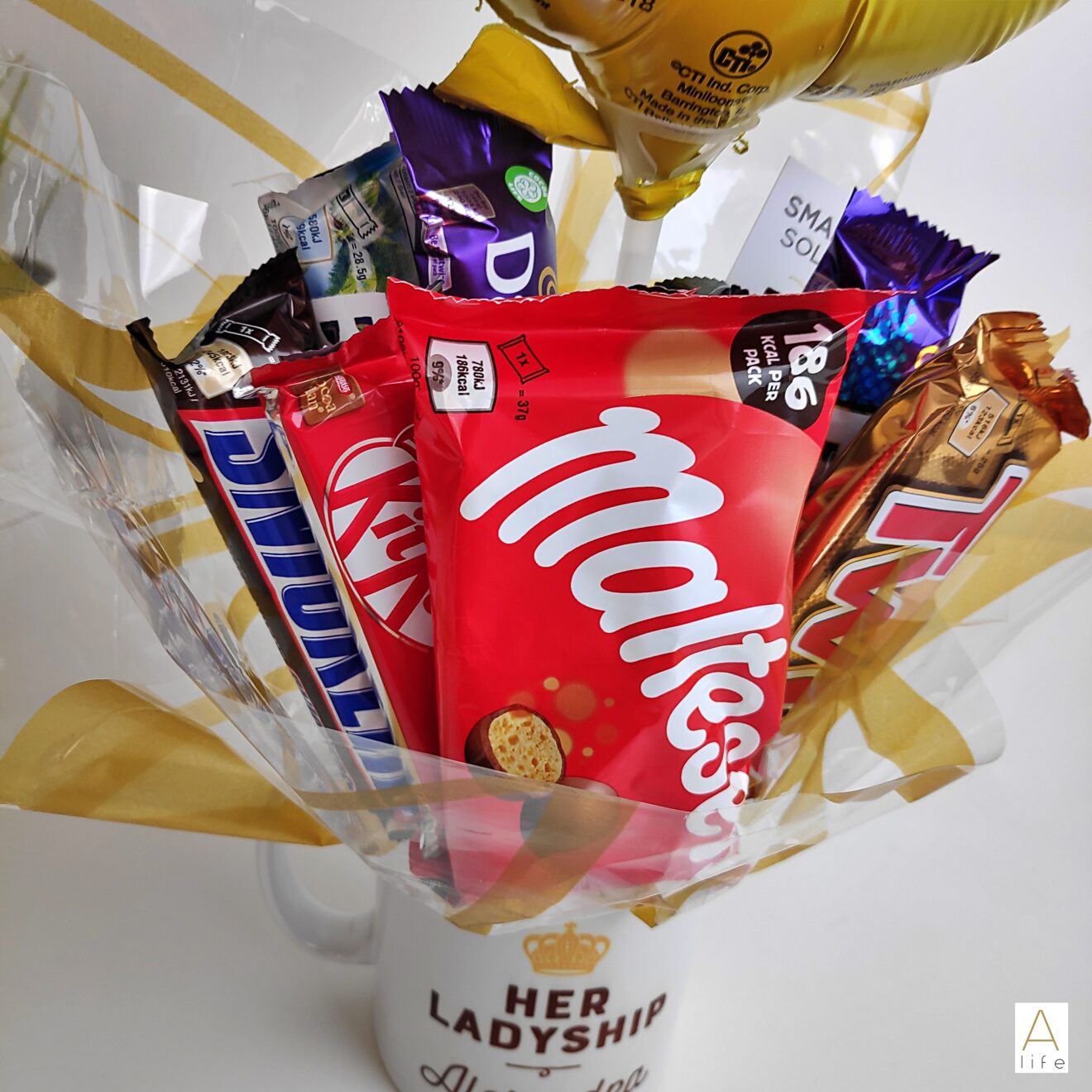 I got a Bouquet to myself (cheeky me…), I know… but I deserve it as well…and you know, we need to try first to know the product (I told you I was cheeky!), and inside the Chocolate Bouquet were:
Personalised 10 oz Mug (you can choose from hundreds of designs and add your touch)
Bounty Bar
Wispa Bar
Kit Kat (2 Finger Bar)
Mars Bar
Snickers Bar
Boost Bar
Twix (2 Finger Bar)
Bag Maltesers
9″ Smiley Balloon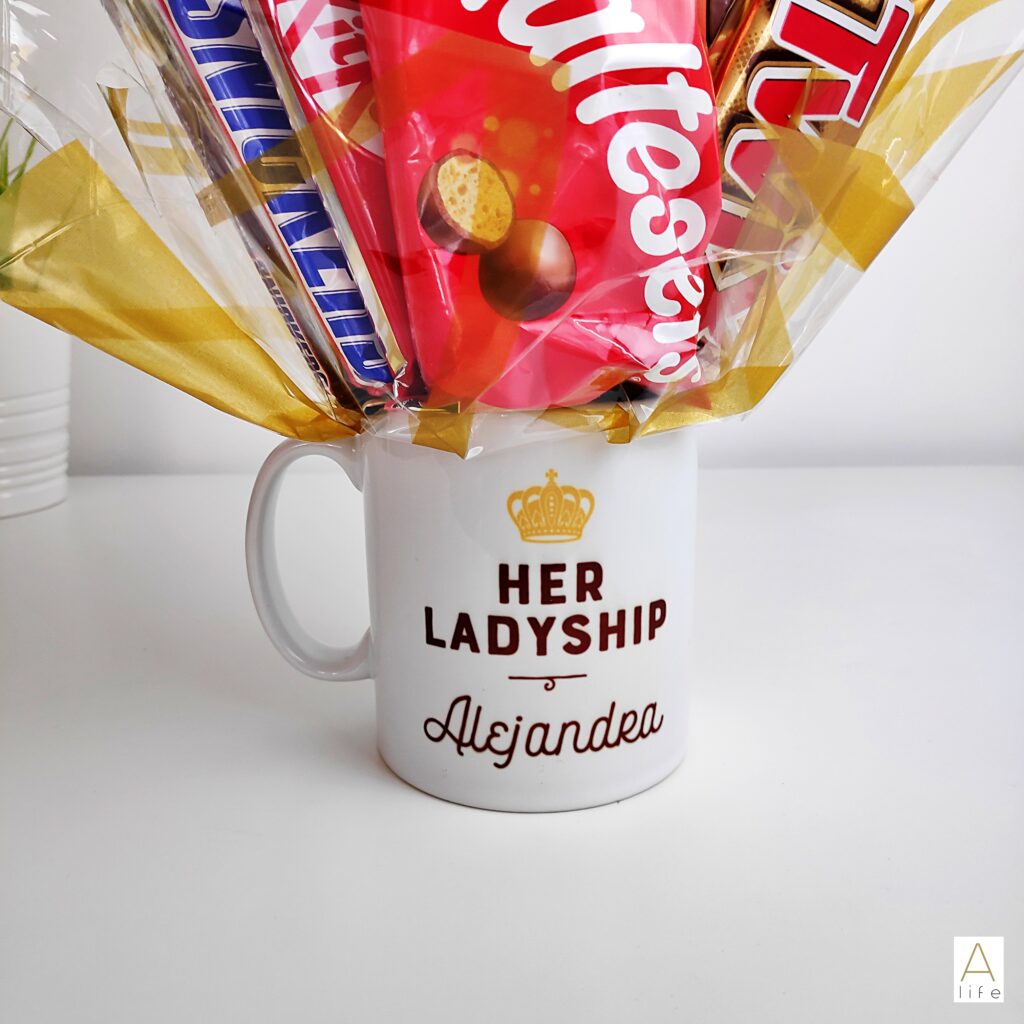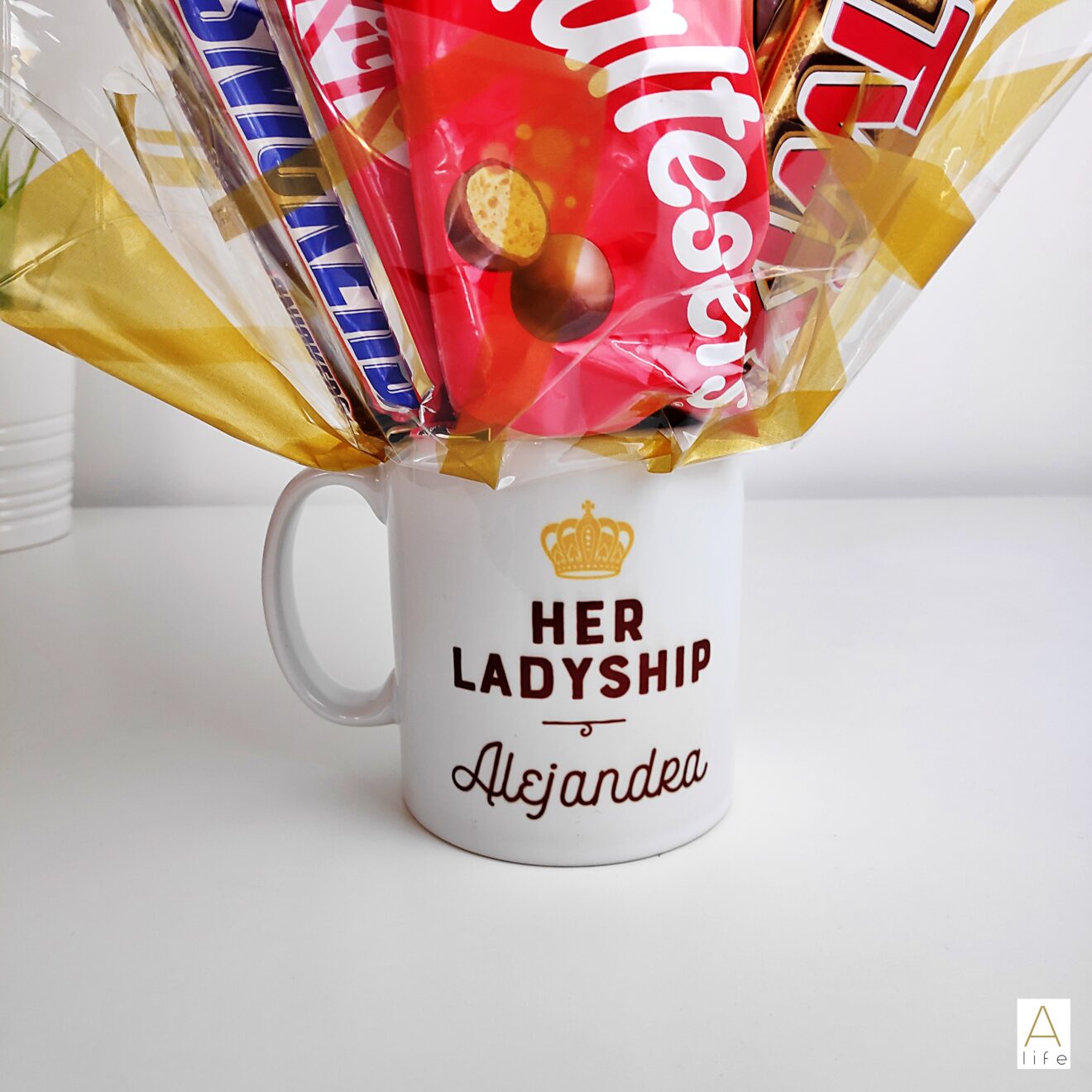 Let me tell you I got really really happy on how nice it was made and how lovely it was to receive it. The bouquet is really well arranged, and made me smile and happy. Bot only for the chocolates or the mug or the balloon, the combination of it simply boosts your morale and make you smile, gives you positive energy.
So, of course, Richie wants to eat them all, but now I need to find him another chocolate bouquet (I noticed they got one with only Kinder products that he loves).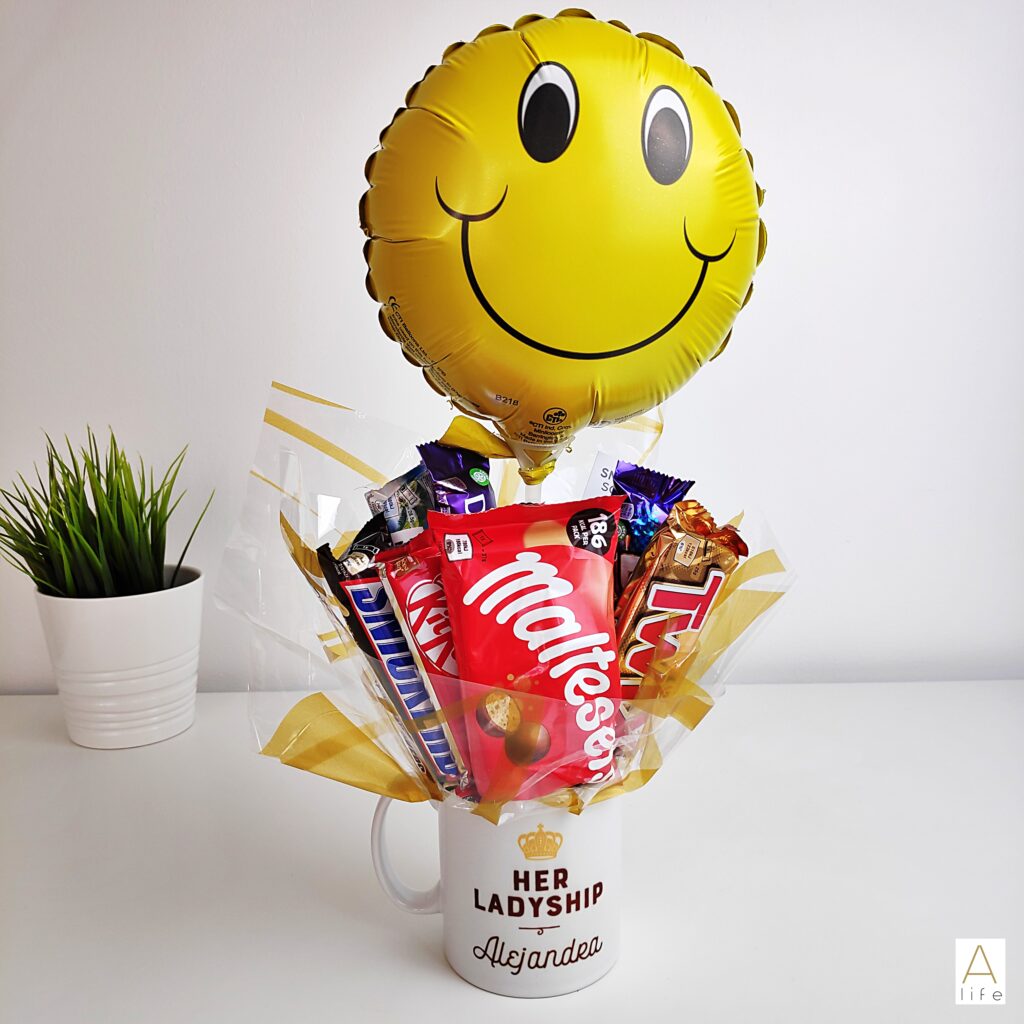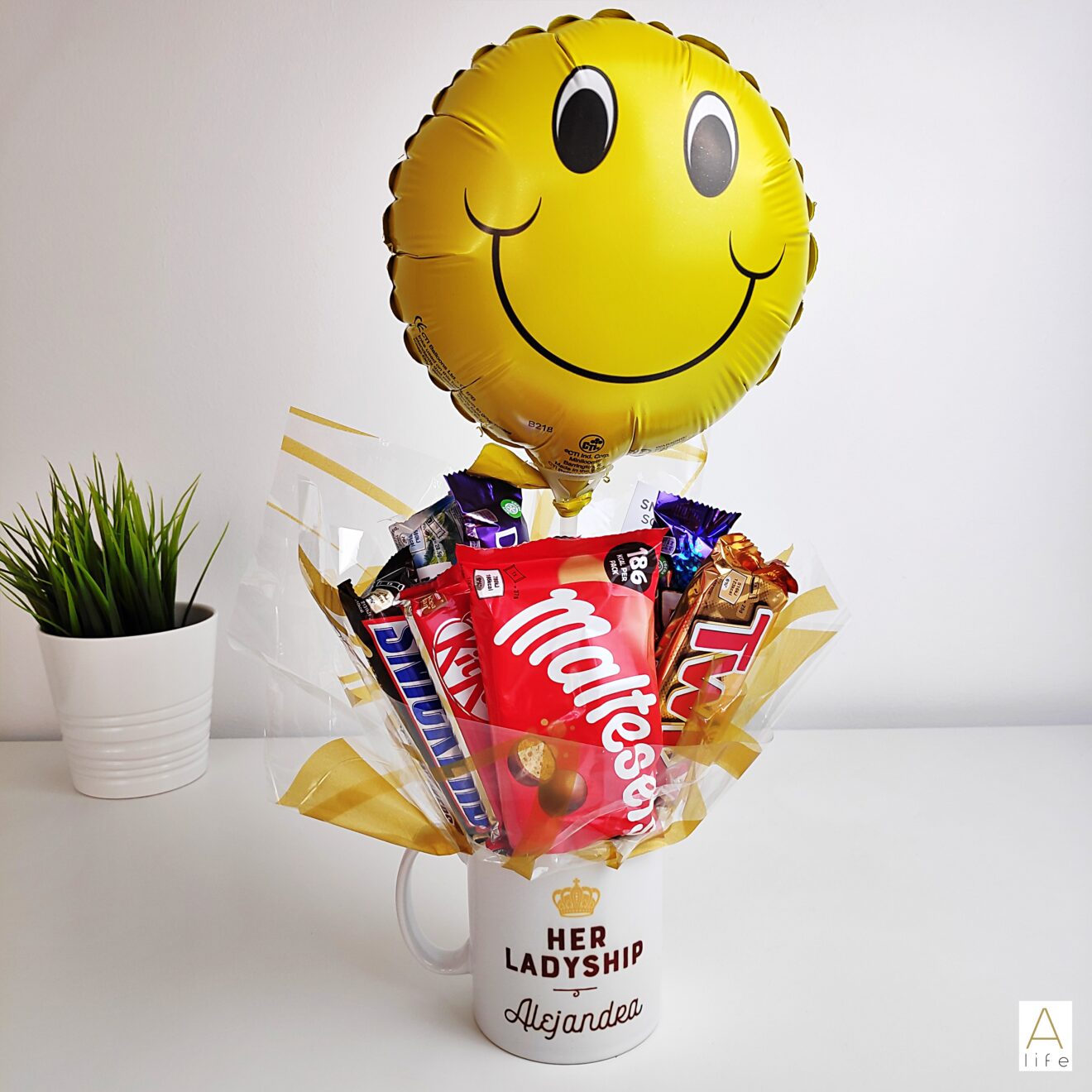 You have loads of designs, a lot of balloon design (for any occasion) as well as you can choose if you want a mixed set of chocolates, or only Kinder or only Cadbury chocolates, and with an excellent budget.
So, whenever you think of presents and don't know what to give, why not head over to Smart Gift website and check their Chocolate Bouquets? I promise you it will be a hit!
Stay sweets my dears (*munch down a KitKat*).
Thank you to Smart Gifts for the wonderful Chocolate Bouquet!