Are you considering relocating to Arlington, VA? This is a vibrant and diverse community across the Potomac River from Washington, D.C. With its rich history, excellent job opportunities, top-notch schools, and a wide range of amenities, it's no wonder that Arlington is a popular destination for individuals and families looking to start a new chapter in their lives. In this comprehensive guide, we will cover everything you need to know about relocating and thriving.
Why Relocate to Arlington, VA?
Arlington has a unique blend of urban and suburban living. It's a place where you can enjoy the excitement of a big city while still experiencing the warmth of a close-knit community. Moreover, the county offers a high quality of life, excellent healthcare, and a strong sense of security, making it an attractive destination for people of all ages.
Job Opportunities and Economic Growth
The city is home to a diverse job market, with a strong presence of government agencies, technology firms, and various other industries. The proximity to the nation's capital provides ample employment opportunities, and the robust local economy continues to grow.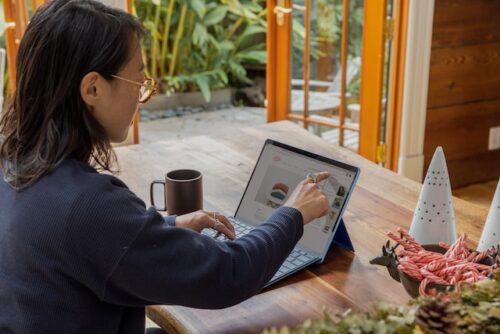 Quality of Life
Arlington consistently ranks as one of the best places to live in the United States. It offers many amenities, including parks, cultural attractions, and recreational opportunities. The city's commitment to sustainability and environmental initiatives makes it an eco-conscious destination.
Cost of Living
Housing Costs
Arlington's cost of living is influenced by housing expenses, which can be relatively high compared to national averages. Rent and real estate prices vary by neighborhood, so it's essential to budget accordingly.
Utilities and Transportation Expenses
Utilities, transportation, and daily necessities can add up. While public transportation options are readily available, owning a car may still be necessary for some residents.
Regarding transportation, you should also plan the cost of relocating your belongings. On websites like beltwaymovers.com, you can find useful tips for planning your relocation budget. Moreover, you should keep in mind that last-minute moves can be a bit more expensive.
Food and Entertainment Costs
The city offers a diverse culinary scene and a wide range of entertainment options. Depending on your preferences, you can find affordable dining choices or indulge in upscale experiences.
Finding a Home in Arlington
Renting vs. Buying
Before relocating, decide whether to rent or buy a home. Rental options are plentiful, but buying a property may be a wise investment if you plan to stay in the area long-term.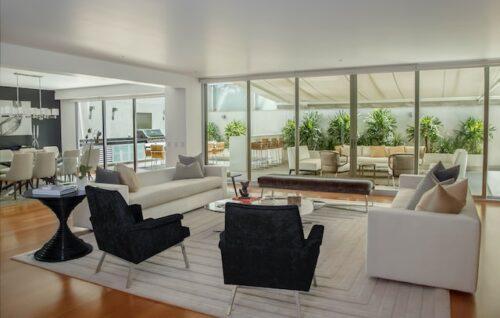 Real Estate Market Trends
The local real estate market can be competitive, so having a clear understanding of the market conditions is important.
Working with Local Real Estate Agents
Partnering with a knowledgeable local real estate agent can be invaluable. They can help you navigate the market, find suitable properties, and negotiate deals on your behalf.
Tips for Apartment Hunting
If you're renting, be prepared for apartment hunting. Research online listings, schedule visits, and ask questions about lease terms, amenities, and policies before finding the best home for your lifestyle.
Employment and Job Opportunities
Major Employers
Arlington hosts numerous government agencies and organizations, including the Pentagon and various federal departments. Tech companies and startups also contribute to the local job market.
Industries Driving the Local Economy
The city's economy is diverse, with key industries such as technology, healthcare, and hospitality playing significant roles. Also, consider how your skills and interests align with the local job market.
Tips for Job Seekers
If you're planning a cross-country relocation for employment, make sure to network with professionals in your field. Update your resume and utilize online job boards and local career resources. Arlington's job market is competitive but offers ample opportunities.
Transportation and Commuting
Public Transportation Options
The city possesses an excellent public transportation system, including buses and Metrorail, which provides easy access to Washington, D.C., and the surrounding areas.
Road Infrastructure and Traffic
Arlington's road infrastructure is well-maintained, but traffic congestion can be a concern during peak hours. Plan your commute and consider alternative routes.
Biking and Walking
This is a bike-friendly city and a pedestrian-friendly community. Explore the county by walking or biking along scenic trails and paths.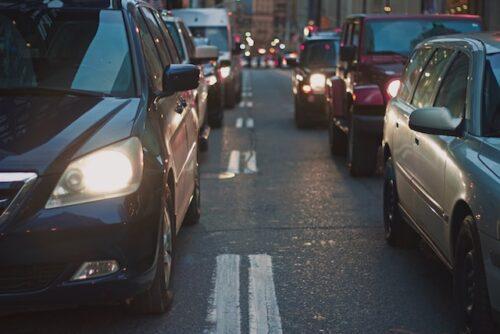 Lifestyle and Recreation
Dining and Entertainment Options
Arlington has a diverse culinary scene, offering cuisine from around the world. So, exploring local restaurants, bars, and entertainment venues could be great for a vibrant social life.
Parks and Outdoor Activities
Enjoy the outdoors at parks and green spaces. From hiking trails to community sports leagues, there are plenty of opportunities for outdoor recreation.
Cultural and Arts Scene
Arlington has a thriving cultural scene with theaters, museums, and art galleries. You should attend cultural events and exhibitions to immerse yourself in the local arts community.
Practical Tips for Relocating
Packing and Moving Tips
Plan your move carefully, declutter your belongings, and hire professional movers if needed. If you decide to look for assistance, local specialists can help you pack and organize the entire relocation. When relocating to Arlington, VA, you should also ensure you have essential items packed for your first few days in a new home.
Changing Your Address and Utilities
Once you settle, update your address with the post office and notify utility companies. You should also update your official documents with your new Arlington address.
Legal and Administrative Requirements
When moving to Arlington, VA, you should understand any legal or administrative requirements related to your move. This can be anything from obtaining a driver's license and registering your vehicle to updating your voter registration.
Settling In and Community Resources
Community Organizations and Events
Get involved in the community by participating in local events and joining organizations that align with your interests. Moreover, the city offers a wide range of opportunities for community engagement.
Making New Friends and Connections
Building a social network in a new place takes time. Attend community events, join clubs or groups, and use social media platforms to connect with locals.
Conclusion
Relocating to Arlington, VA, is an exciting opportunity to embrace a vibrant community, a robust job market, and a high quality of life. Considering factors such as neighborhoods, cost of living, education, and employment opportunities can enable you to make a smooth transition to this dynamic area. As you settle in and explore all that Arlington has to offer, you'll find yourself at home in one of the most desirable places to live in the United States.
Article by Sally Norton
Photos:
https://unsplash.com/photos/a-large-body-of-water-surrounded-by-trees-5PMCAd3uo_w
https://unsplash.com/photos/cars-on-road-Jk3-Uhdwjcs
https://unsplash.com/photos/a-woman-using-a-laptop-1N49Cn7P0Fg
https://unsplash.com/photos/two-black-suede-armchairs-during-daytime-mx4mSkK9zeo