I remember the days when I was a freelancer. No family, no location obligations, and a work that doesn't tie me to an office. Even though those days are far behind me, I still miss them from time to time. Still, for those of you who are about to get into such a lifestyle for the first time, we do have some advice.
First of all, the best part about working as a freelancer is that the choice of your living location is limited only by what your heart desires. This means that there are just a few criteria you need to fill in, and everything else is going to be based on your personal preference. So, the best advice we can give you is – have fun! Because this is going to be an experience you will remember for the rest of your life! The freedom, the options, and the endless choices. I can say that I even envy you, slightly.
Locations to consider as a freelancer
First of all, for a vast majority of freelancer jobs, the only thing you need is a laptop, electricity and a stable internet connection. Luckily, the world we live in today offers such things almost anywhere. Twenty, or thirty years ago fining such things was not possible anywhere. You would need to go to very urban, rural areas. And no place else.
Today, having a laptop is almost normal. Finding electricity is possible almost anywhere, and stable internet solutions can be found in many different places. Hence, the options you have exponentially increased.
Internet connection
Basically, there is a large amount of mobile and internet providers that can offer portable internet. This comes in a shape of a sim card that can be inserted into mi-fi devices, cell phones and even some laptops.
For instance, the new range of HP Elite Books come with a dedicated sim card slot. This means that one simple sim card completely resolves the issue of stable internet connection.
The only limitation such internet has is the mobile network signal. This means that, if you ended up somewhere in the mountains away from the receivers, you might suffer from a weaker mobile signal. This results in an unstable internet connection, which in some cases might be very important for you to do your job.
People who are not working real-time on the internet, but are actually writers or designers will not be influenced by this that much. For instance, people who are writers need a few minutes of internet connection in order to upload their work, or research something. In all the other time spent working they can be entirely offline.
Designers also need the software they work in, and most of the time they are offline. They need internet when they need to upload their work, or when they are seeking a bit of motivation. The rest of the time, they do not need a stable internet connection.
Location recommendations
This is difficult to do. Different people will have different aspirations. For instance, some will look for urban cities with a very active nightlife. Others will seek refuge in locations that are either on the outskirts of the city or far away from it.
Personally, I was a type of person that would love to live in the mountains. Places that have very few residents, everyone knows one another. The air is gorgeous, the view amazing and the food healthy and real. This is what I chose for my freelance days, but to some people, this might sound extremely dull and boring. And I get that.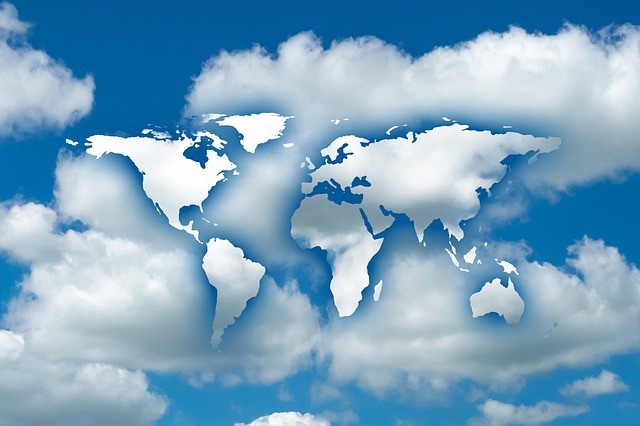 This is why the best advice I can give you is to try it all. Don't limit yourself to city life or with the countryside one. Try both.
You have the privilege where you can move almost once a month. Use this opportunity to do just that. Move frequently and explore the planet.
This is your once in a lifetime opportunity to travel while working, seeing the world. Frequent moving will teach you how to calculate Toronto moving costs! And it is a useful skill to have, once you start looking for a family home.
Trust me I know.
Appreciate your job
Lastly, you have no idea how many people dream of having such a job. Freelance jobs make long distance relationships possible and overall world exploration a reality. So make sure you use this to the fullest potential.
This type of a career will allow you to live close to your loved ones. Sometimes, people don't have such opportunities, and they have to relocate for work thousands of miles away.
Chose areas that fundamentally make you happy and chose areas that inspire you. Be it Eastern Europe or Brazil, if your freelance pay enables you to live there – go and live there! If for instance, you wish to move around Canada, this opportunity allows for it.
You will just need to evaluate moving companies in Toronto since they will make it easier and far cheaper.
So, in conclusion, grab your laptop and make a plan. At least a one-year-long plan. This plan will include all the locations you wish to live in. Make sure that these locations can enable all the criteria you need to do your job, and off you go! After one year evaluate where you are.
Maybe you will have seen a location you wish to settle in. Or maybe, you have new ideas about places you wish to see. Either way, make the most of the time you have and you will not regret it!
Thank you to Betty White, our Guest Author