The Holiday season is upon us, and the cold weather is making us go to the attic and pick up the garments from last year.
But I don't know about you, I always like to have some new trendy pieces from the actual season to go to the parties from the office and friends meetings. I gathered some of those to show you what's trending in the shops and at an affordable price, which is always nice for our wallets since the presents are cashing it out.
Party Dresses
The basic of basic parties, a good party dress for the office annual dinner and party is something to be selected carefully as we never know how much we are going to stay at the party and enjoy those proseccos cups or if the party has a theme or a dressing code.
This year trend on Party Dresses is the sequins, anything metallic and shiny and/or bold prints. The prints are nautical or animal skin, such as leopard or snake, and the prints remembering a "Versace" pattern from the '90s, and very Miami.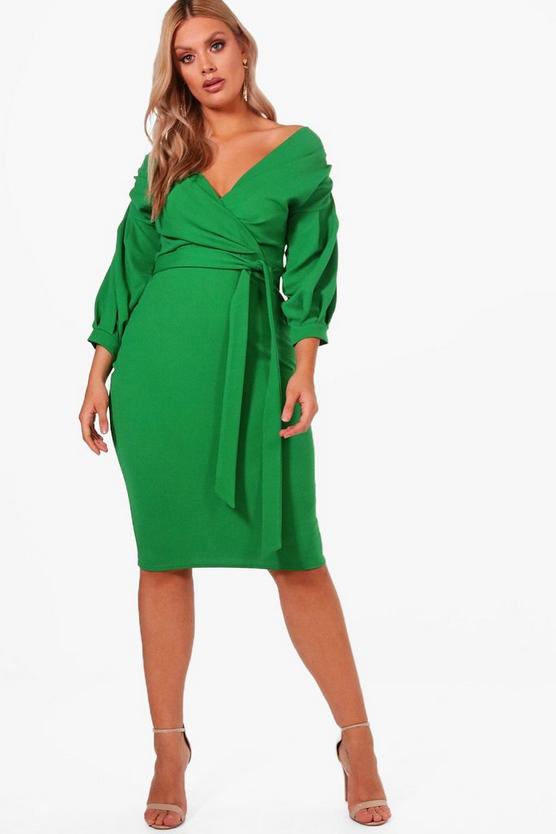 My new Off Shoulder Wrap Midi Dress is my go to for those family reunions on Christmas, and will be comfortable while very elegant.
Green Dresses are a must have this next year of 2019, so make sure you have at least 1 in your wardrobe.
Casual Dresses
Because there is also the Christmas day or party at a friend house, Casual dresses can be chic as well, and are a must have to have in our closets.
Casual Dresses this year brings the front knots, the Shirt Dresses, and Pinafores. and we shouldn't forget the cozy Christmassy dresses for a bit of banter and a good fun spirit!
Playsuits
One of my favorite pieces is Jumpsuits. Practical and elegant, they are an excellent choice to bodies that either want to show long (in my case is really always being cold in the legs) or to give the illusion that your legs are taller than what they really are. And a Jumpsuit can also be a Power Suit is that it, makes you feel and radiate confidence.
Choose a color block or pattern, or the biggest trend for this Winter and next year: Flowers.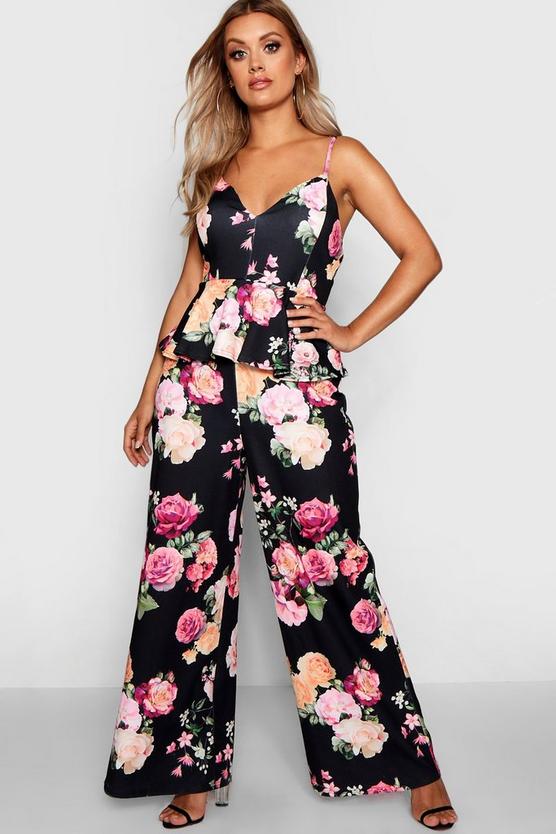 My Beautiful Flower Jumpsuit for the Parties! Comfortable, elegant and so trendy, can be used for basically anything. Pair it up with sandals or high heels, it will be a staple for this season and next years fashion. Flowers all the way!
I will post pics on Social media, so make sure you follow ME!
Coats
It's cold remember? Even though we know we are warm and cozy, a Coat is a must have and should fit your ensemble perfectly.
Your Coat trend for this season has a color that I simply adore: Orange! Snake print is in vogue as well as well as Puffer jackets or Checkered coats, but my heart goes toward a nice cut coat that can be polyvalent and be used not only for the party dresses but for the daily life. Choose what you like but think about the outfits that you have and if it blends well.
Shoes
I couldn't finish this post without my faves: Shoes!
Shoes for me, and to be pretty honest, need to be comfortable! You simply cannot buy a pair of high heels, just because it's the highest high heels you've found and want to expose the super height of those when in the 5 minutes you are at a party, you're walking as a newborn giraffe and with your feet killing it. You will look "Ridic" and no one will look at your outfit, no one will remember at your outfit but they will only remember at the "crazy girl walking in a floor full of lava stones". Stop that (I am your friend!).
Shoes need to be according to you (first), your budget (second) and then to be practical and can be worn several times, and not only to one time and then never again.
Have a normal type of shoes but they won't "eat your feet", but it's what you got? No problem, make sure your dress is gorgeous and it will do the trick. Want to have a nice pair of shoes? Then the trend is Silver, Sparkle or Sequins and Black shoes are a must have in any wardrobe, especially if they are in velvet. And because next year is all about the '90s,  and to have practical and comfortable shoes: choose the block heel. They are cute, practical, comfortable and on trend… plus your back will thank you!
What piece if your favorite?
Happy Partying!