As you're probably aware by now, New York is the place that never sleeps. Sounds cheesy? Yes, but it's true. If there's one place in the entire world that offers so much, then it's definitely New York City.
However, last year, the whole world was hit with the Covid-19 pandemic which unfortunately forced a lot of small businesses to close, while people were instructed to self-isolate and follow the social distance guidelines. New York, of course, took a major blow, but since things are hopefully going back to normal, it's time to go outside and do fun things again. Spring is here, so for that fabulous reason, here are some of the amazing things you could do in NYC this time of year.
Have an alfresco lunch
Since many restaurants are still closed, offering only takeaway deliveries, then the second-best option would be, of course, to have lunch out in the open. Therefore, if you feel like going outside, then feel free to pick up a tasty meal from your favorite restaurant and go to the nearest part to enjoy it while breathing some fresh air.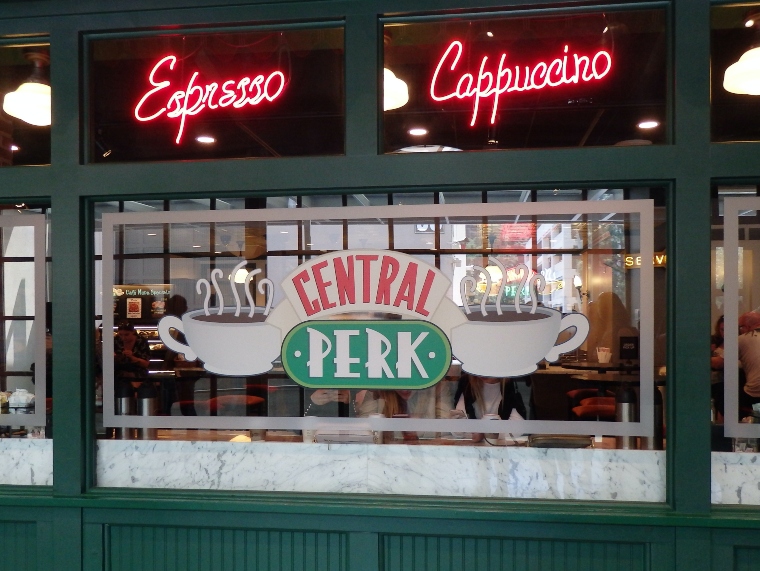 Explore the ultimate FRIENDS experience
If there's one TV show that perfectly encapsulates the spirit of laid back 90s New York, it's definitely Friends. So if you're a fan of this iconic series, then treating yourself to The Friends Experience might be the perfect opportunity for you. The place opened in 2019, and in March, it came back in full force, offering all the legendary scenes and props from the show. So, if you've ever wanted to experience Monica's kitchen, or to witness the scene of Ross's and Rachel's wedding, then feel free to visit the place, and enjoy a drink in a real Central Perk café.
Ride a bike to feel like a movie character
Some people claim that owning a car in Manhattan is practically an impossible task. Even though this city offers a great subway transportation system, biking is still the cleanest and most practical way to move around the city. If you're a tourist, then you can look into bike rental in New York as chances are, you'll feel more mobile knowing you don't have to spend time in the subway surrounded by too many people. Renting a bike in New York is a practical decision because it allows you to explore surrounding neighbourhoods and to participate in various group activities.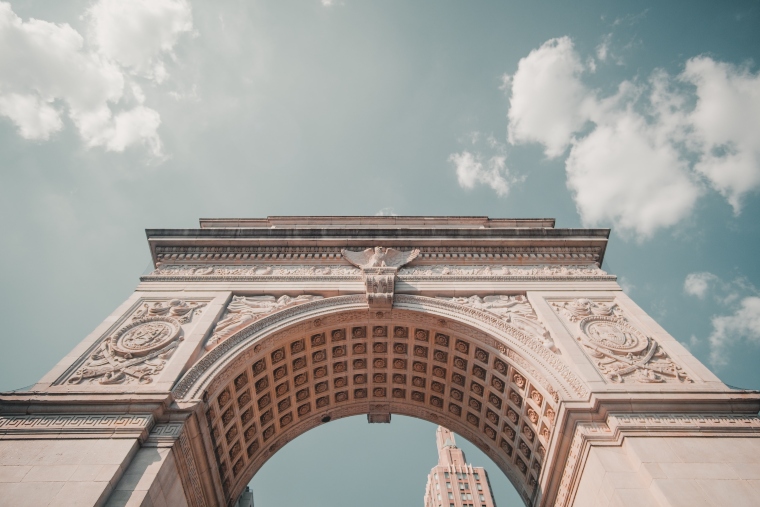 Visit Washington Square Park
This public park is located in Greenwich Village, and it has a huge historical significance, mainly due to civil rights movements and celebrations. So, if you love to relax surrounded by greenery and enjoying music, then Washington Square Park is a must-see attraction. There are numerous buskers and other musicians performing live music for the visitors.
Eat a New York – style cheesecake
If there's one type of dessert that simply screams New York, it's definitely a New York cheesecake. Simply, eating a cheesecake is a very distinctive New York experience, and luckily, there are many cafés, bakeries, and other eateries that sell super delicious cheesecakes, with cream cheese and other fillings and toppings.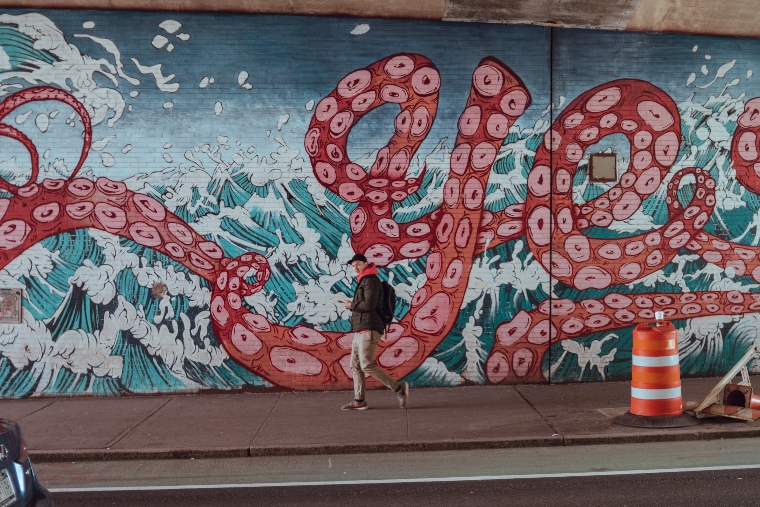 Get lost in street art
Street art speaks tales about the city, and New York is no different from that. After all, street art was born in New York, which is why it's best to admire it on the street instead of a museum. The best place to experience true street art of New York is the Graffiti Wall on the corner of Bowery and Houston. Big names in the world of street art have showcased there in the past, including Banksy and Shepard Fairey.
Go to Brooklyn to read your favorite book
If you ever find yourself in New York, then visiting Brooklyn is a must. Aside from the iconic Brooklyn Bridge, this eclectic neighbourhood also has a public library. The Brooklyn Public library is about to open alfresco reading rooms, and the service is completely free. Meaning, once you get tired from all the sightseeing, you can relax with your favorite book while soaking up the New York sun.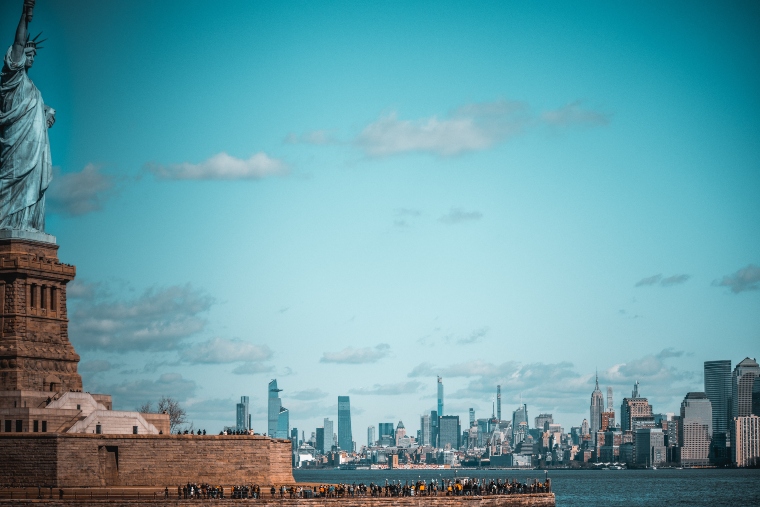 Visit the Statue of Liberty
The Statue of Liberty is the unique New York Symbol. Gifted by the French to commemorate the alliance between two countries, this copper statue is something any first-time New York visitor should check out. But, to arrive there, you must take The Staten Island ferry, and luckily, the ride is free of charge, meaning that even if you're strapped for cash, you'd still have a chance to visit this iconic monument.
Conclusion
Visiting New York is often a once-in-a-lifetime opportunity, so it's important to visit at least some special places that make this city so special. These suggestions are perfect for any new visitor, however, since New York has so much to offer, feel free to come up with something new. Chances are, you'll fall in love with this city, and you'll want to be back as soon as possible.
Article by Lilly Miller
Lilly is a proud member of Alejandra's Life Team