By Sally Norton
So, you found some old pieces of furniture while decluttering your home, furniture that is now outdated, unsightly or even plain ugly? Or, you bought some interesting pieces at a thrift store or at a garage sale that could improve the look of your home after some revamping? All you need now is some good will, some effort, and some helpful tips from us.
This process doesn't even have to be expensive, as affordable ways to give new life to old furniture do exist. Here are some of them.
Give new life to old furniture by repainting it
For starters, you can breathe new life into old furniture simply by repainting it. There are many ways to do so, depending on the type of furniture, the room in which the furniture will be placed, and, above all else, your creativity. You can let your imagination run wild and paint the furniture any way you like, as long as it seems stylish and tasteful to you. Still, keep in mind the overall aesthetic of your home. The way you paint your furniture should be in line with the general style of your home and the specific room.
If you have a few different pieces of old furniture, for example, two chairs, by painting them the same way you can change their look so as to fit a singular vision. That way, you can keep two, in principle different chairs, next to each other in one room and still maintain a coherent look. And if there are some objects that seem to be interfering with this cohesion, a good solution is to get rid of unwanted items in your home that don't gel well with the rest of it.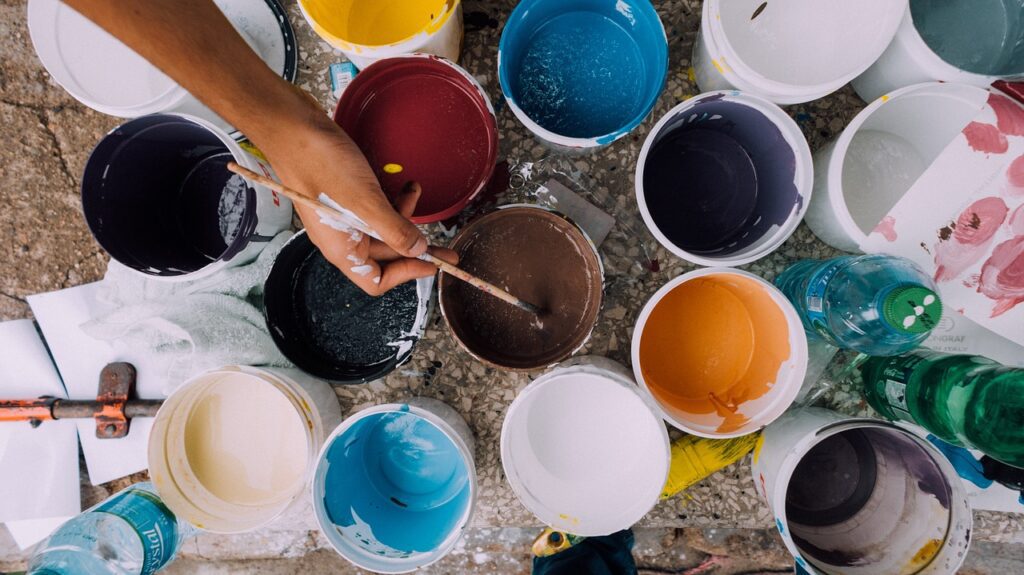 If you're feeling especially creative, then you can also use dry erase paint in order to give new life to old furniture. As its name implies, this kind of paint is erasable, which means that you can draw shapes on your furniture (drawers, for example), and after a while erase them, and draw new ones. Doing so is bound to somewhat freshen up your home every once in a while.
Add new slipcovers, cushions, and throws
When it comes to armchairs, couches, and other such furniture, repainting them, of course, is not an option. A good way to give new life to old furniture that you can't repaint is to get new slipcovers.
The most affordable way to do this is to sew your own slipcovers. Still, as sewing isn't something that everyone knows how to do, a lot of people will have to get someone to make them custom-made slipcovers. If you opt for this solution, you should know that, while you won't be doing any sewing yourself, buying the materials on your own will still enable you to save some money. However, if you don't mind spending a bit more money, then you can find experts who can help you with making eco-friendly slipcovers, made of materials that will help you reduce the carbon footprint you're leaving.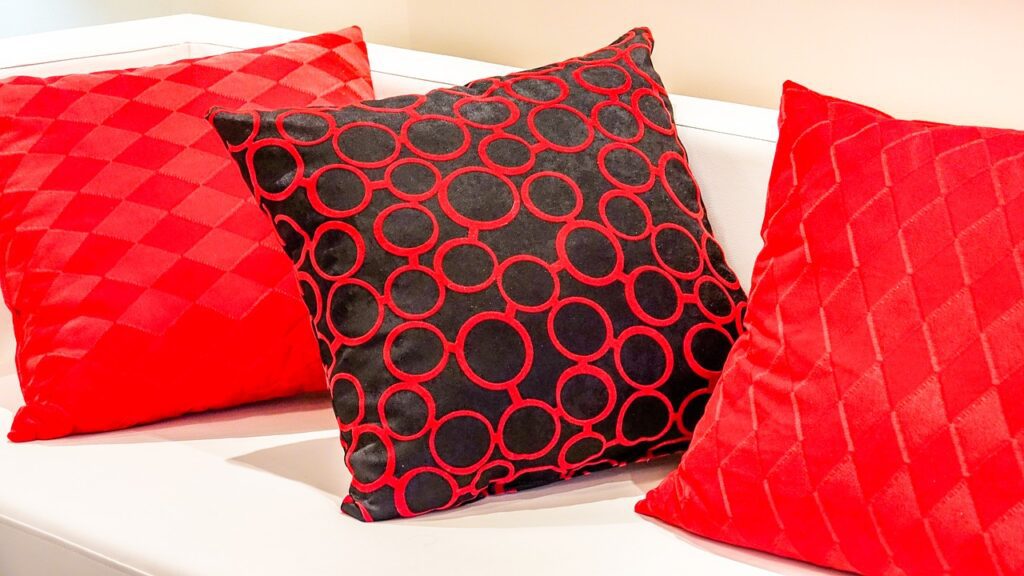 Apart from new slipcovers, replacing the old cushions will further modernize and revamp the look of your furniture. Also, consider changing the throws. If you think of creative and stylish ways to combine scatter cushions, throws, and slipcovers in the best possible way, you will be one step closer toward having the perfect living room!
Use mosaic artwork
One idea that's not too common involves mosaic tiles. A lot of people have plenty of different tiles laying around somewhere in their homes. Instead of them gathering dust forever, you can use these tiles to create original mosaic artwork! And even if you don't have any tiles, you can easily obtain them at an affordable price.
With mosaic artwork you can, for example, breathe new life into an old side-table you may have. First, however, you need to come up with a design that's to your liking. Arrange the various pieces on top of the side-table, and then play with them until you're satisfied with the final result. After you're done, take a picture so that, later on, you know for sure where each tile goes.
Before actually gluing the tiles, you may need to clean the surface of the table. After you've cleaned it, consult with the picture you've taken and glue the tiles accordingly. Et voila, you now have a beautiful "new" table!
Little things can make a big difference
Finally, there are some little things that you can do, that individually might not have such an effect as the ideas we've discussed so far, but together – they can make a big difference. For example, you can change the buttons on your armchair. You can change the handles on some of your doors or the knobs on your drawers. Changing the legs (or even adding new ones) on your credenza, for instance, could also be a good idea. Basically, think about any small hardware changes you can make, and we're sure that you'll find ways to give new life to old furniture easily.
Such small changes are usually the most affordable ones. While all of our previous advice featured inexpensive redecorating options, changing the hardware is a good way to begin if you're currently operating on a very low budget and you're saving for other means of breathing new life into updated, rundown furniture. Just a quick warning for the end. If you're a parent, as you probably already know, many such operations could endanger your children if not handled with care. Be careful not to leave any bolts, screws, and other small objects that could easily be digested while laying around your working area.