(Dresser Image Updated)
Our Bedroom is our nest. Our safe space, where our dreams, sorrows, hopes and love concentrates.
My Home decor represents what I am, but my bedroom is who I am without masks or without limits. It's me in a whole.
Deep but the truth, don't you think?
So why not make the bedroom more you. You don't need to buy much or spend a lot, simple things, little touches or pieces will make it step by step.
My bedroom was needing a fresh face and I decided to go online and make a list of what I wanted, no need to spend everything straight away, little by little, a little bucket list or a goal to achieve.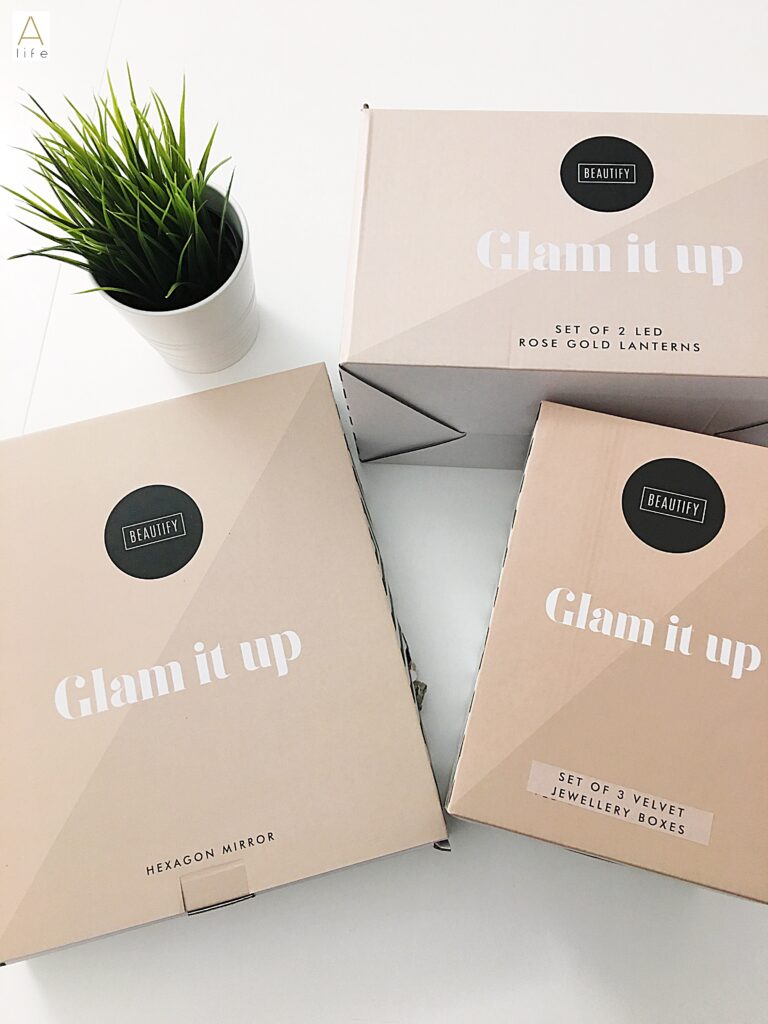 Beautify was relaunched this Autumn, with a brand new standalone website, new look & feel, and a new product range. While expanding its range, they incorporated more home accessories and soft furnishings into its selection of beauty storage and bedroom furniture, and I must say: very Instagrammable!
My Choices for my Bedroom:
Set of 3 Velvet Jewellery Boxes
Call them Jewellery boxes or why not mix them up with Makeup? I opted for using one of the boxes for my daily go to makeup, and the others for my jewellery. The boxes are well made in velvet, excellent finish with the 3 sizes fit one in another, nested like a Petrushka doll, plus they have a soft anti-scratch lining to protect the jewellery from damage and scratching. The brass clasp on the two largest boxes adds another element of protection and gives an elegant touch. Love them! You can see more of the Set of 3 Velvet Jewellery Boxes.
Rose Gold Lanterns
This pair of lanterns are my passion. After I got them, I put one in my dresser and the other one is now part of my "Flatlay" working area, where I take all the pictures and you will be seeing them a lot on my photos. They are elegant, cute and on trend. They use batteries, and the vintage bulbs are LED, so they won't spend too many batteries, giving a cosy light. They look amazing anywhere! You can see more of the Rose Gold Lanterns.
Hexagon Mirror
What is a dresser or a bedroom without a mirror? Even around the house, a mirror is needed! Since my bedroom decor is Black and white and rose gold (as per the lanterns above and the jewellery boxes) I opted for this type of mirror that can be hanged by its chain. This mirror combines a vintage style (very me) with its antique brass, making it look like a timeless accent piece that'll add charm to any hallway, bathroom, bedroom or living space. You can see more of the Hexagon Mirror.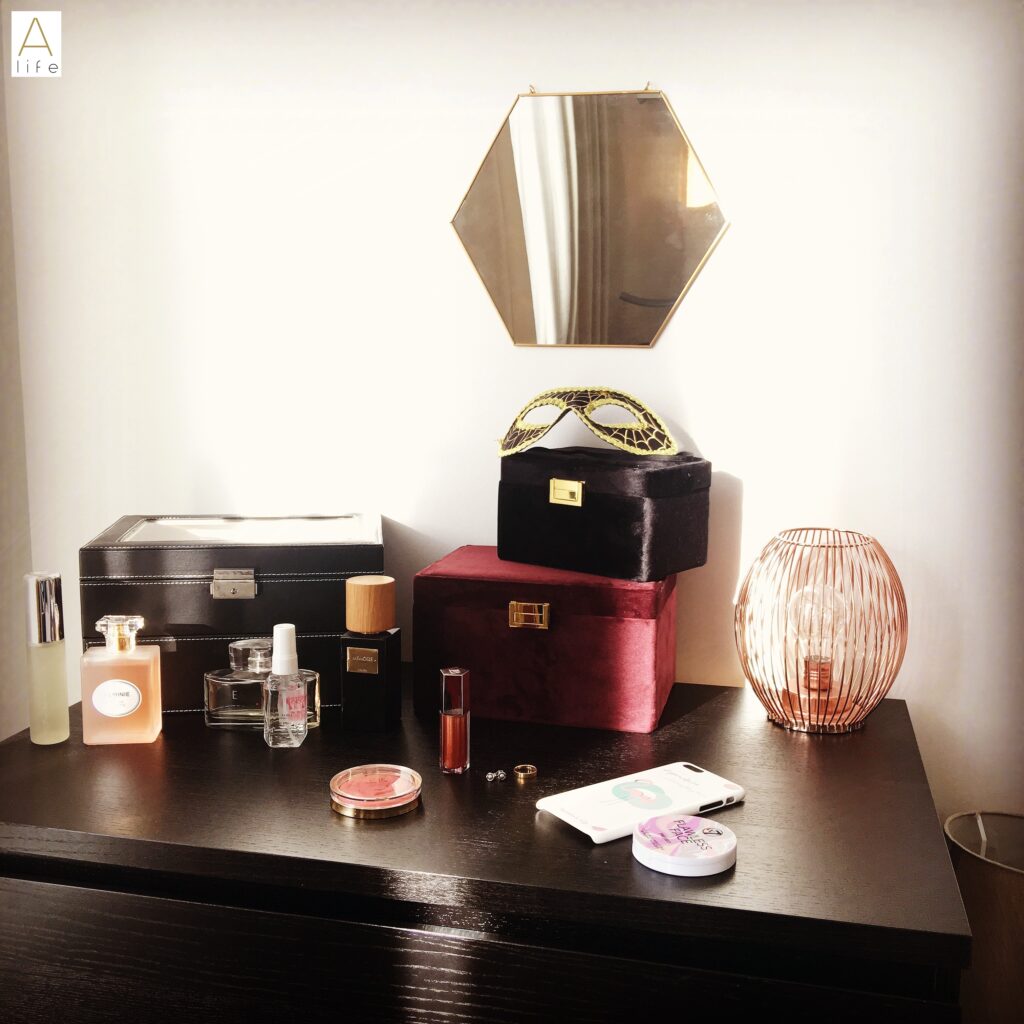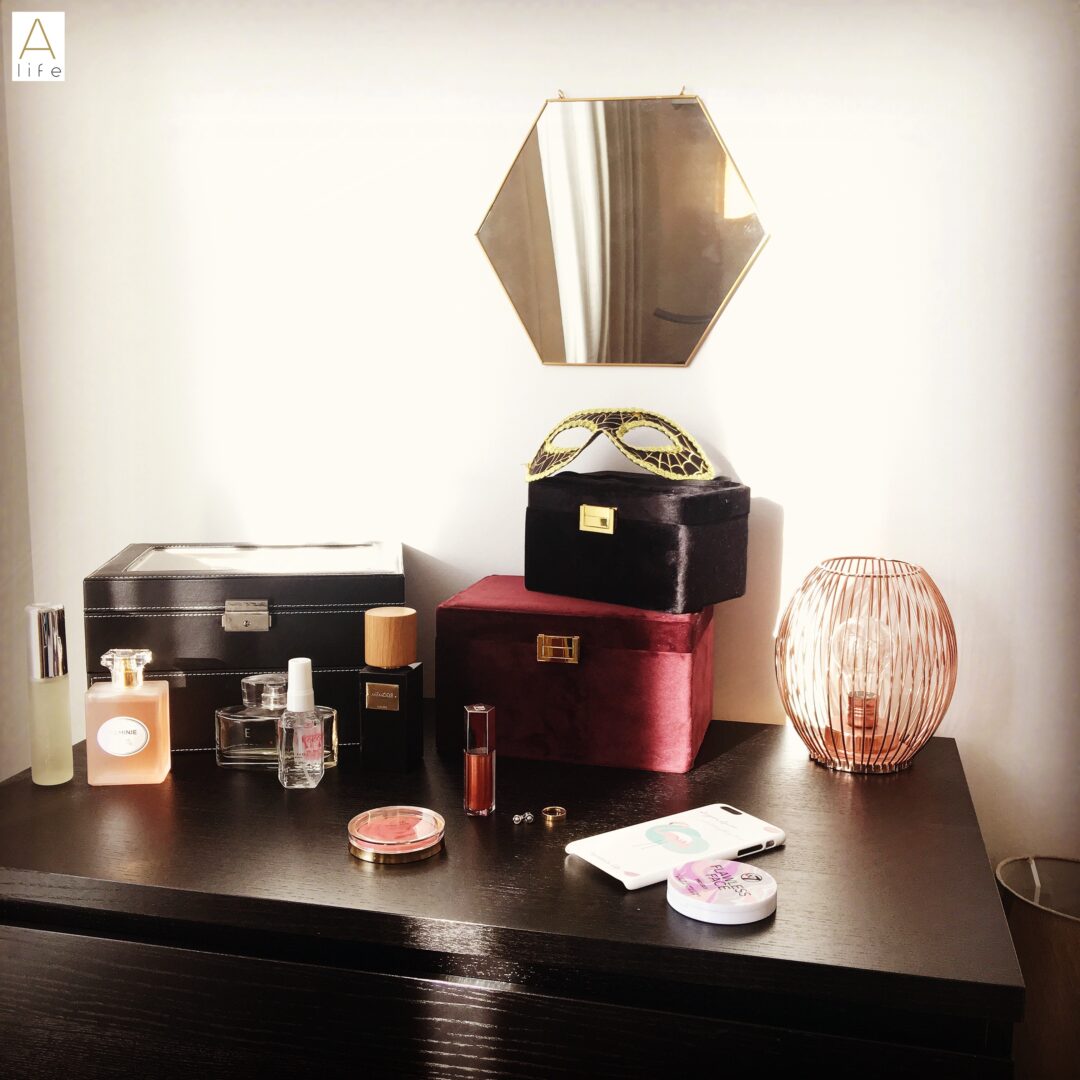 What do you think?