There's no better time to shop for beauty advent calendars than right now! December is fast approaching, and this normally means that all the best options are selling out. This year and maybe in celebration of the past year's pandemic, industry-leading brands have brought their best boxes to compete in the best beauty advent calendars showdown.
Either a 12 day or a 24 day, here are the favourites for this year here at the HQ, all of them filled with full sizes and worth your money!
1 – Latest in Beauty Advent Calendar (in collaboration with the Sunday Times)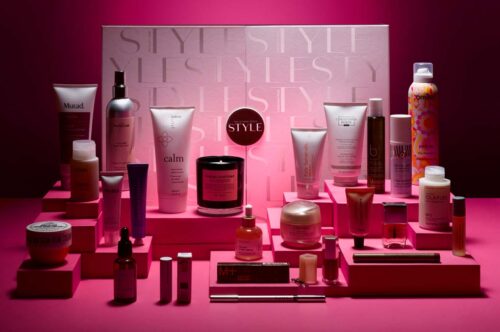 The first ever Style Beauty Advent Calendar, handmade box! Worth over £810, this advent calendar features 25 premium products and 21 full-sizes. No samples. No fillers! Enjoy the best in beauty from cult, luxury, expert brands in the industry such as Shiseido, Summer Fridays, Medik8, Olaplex, Boy Smells and more. With a saving of over £600, this one-of-a-kind beauty advent calendar could be yours for only £199. Get yours HERE.
2 – Makeup Revolution You Are The Revolution 25 Day Advent Calendar 2022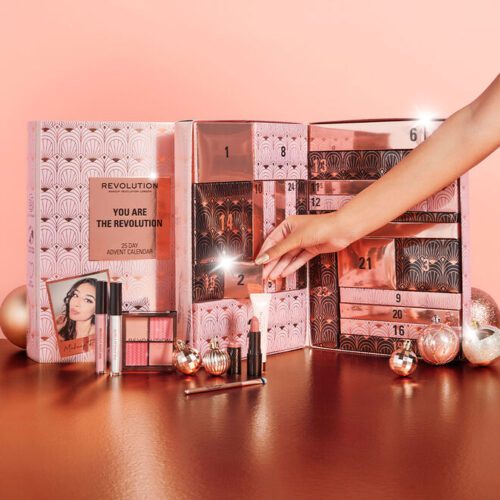 WORTH £94 but costing £49, the countdown to Christmas is officially on! Start your season right with 25 days of ultimate glam with the You Are The Revolution 2022 Advent Calendar. Includes: lip glosses, highlighters, eyeliners, accessories and all new exclusive products for beauty lovers this Christmas! Get yours HERE.
3 – Charlotte's Diamond Chest of beauty Stars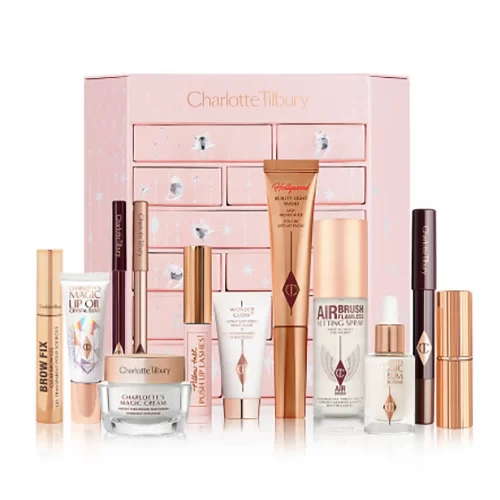 A 12 door Advent Calendar worth £245 for £150. Hidden in reusable packaging that resembles a jewellery drawer set, you'll find a total of 12 best-selling products, 5 of which are full size! To give you a sneak peek, some of the contents include Charlotte's Magic Lip Oil Crystal Elixir, Hollywood Beauty Light Wand in Spotlight, Charlotte's Magic Cream and many, many others.
4 – MAC Cosmetics Advent Calendar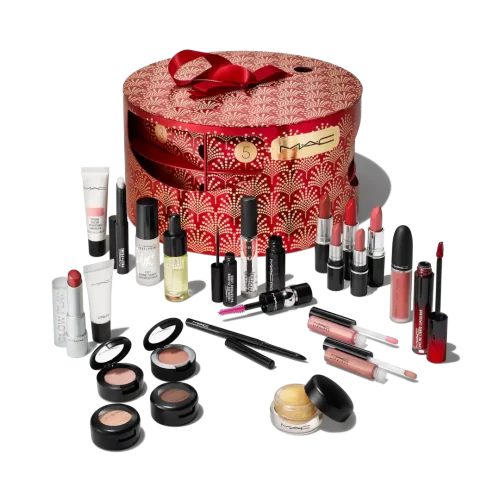 MAC advent calendar comes in a holiday cake tin! This year, the MAC advent calendar features 16 full-size beauty products along with eight minis for a grand total of 24 days of absolute fun. Without ruining the holiday surprise too much, you might be interested to hear that a little elf told us that the 2022 advent calendar will have some of MAC's latest goodies, including a new powder, lipstick and mascara. Get yours HERE.
5 – No7 Beauty Advent Calendar 2022
Every year, for now 4 years in a row, we get one! One of the most popular beauty advent calendars in the UK, this 25 door calendar contains more new products than ever before (over 70% of the contents are new) plus six limited edition products. Absolutely a must-have! Get yours HERE.
6 – The Body Shop: Box of Wishes & Wonders Ultimate Advent Calendar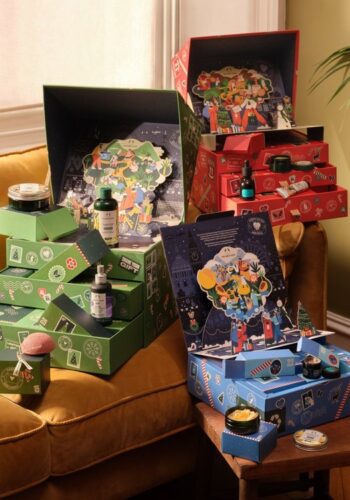 Body Shop beauty Advent calendar features an amazing pop-up construction that transports you to the world of waste pickers from Bengaluru in India where TBS Community Fair Trade recycled plastics come from.
There are 25 seriously good head-to-toe treats for keeping you pampered all season with a few full-sized favourites and bestsellers to make this calendar extra-special. Get your HERE.
7 – Barry M Advent Calendar 2022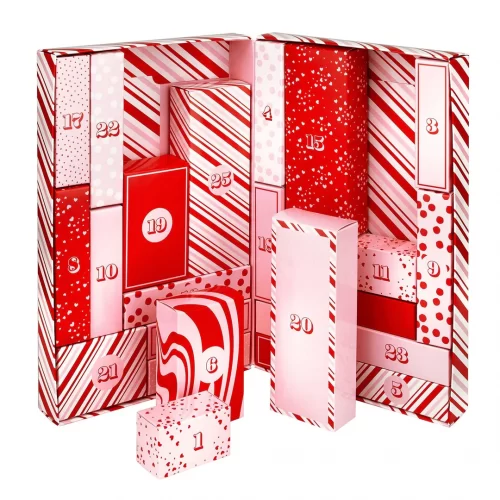 Perfect for the beauty obsessed, indulge in Barry M's 25 Days of Beauty Discovery. Packed with 25 FULL SIZE, limited edition treats, including Nail Paints, makeup and beauty tools, making the ideal gift for yourself or your loved ones this festive season. Each product is EXCLUSIVE and only found in the advent calendar! Get yours HERE.
Do you have a suggestion or want to share your favourite 2022 Advent Calendar? Share in the comments below.