Here we are, for the 12th year, on our celebrity gift list filled with goodies for all pockets. You will find something for everyone just in time for Christmas.
Can you believe that our Christmas Gift Lists are featured on Cision and on Vogue? That's how special we are, and we are deeply humbled by it.
Note: Some of the links might contain affiliate links. This won't affect the price, but it will help us here at HQ.
Design
CaosCreo London Skylight lights
Skylight, New Lights on London is a luminous object that furnishes and decorates, creating an intimate and suggestive atmosphere. The silhouette of the buildings in the London scenario combines elements of architecture that spans the ages, including towers and cathedrals in full London style.
Each part of the whole has its own way of dominating the space and is illuminated by the side light that descends from the two street lamps and illuminates the shapes. The brightness that creates atmosphere is the cornerstone of every "Skylight" project.
Skylight can be placed on a surface or fixed to the wall; the LED light is powered via USB input.
Designer: Alessandro Giust
Dimensions: 58×23,5×3 cm
Collection: Skylight, Nuove Luci sulle Città
Brand: Caoscreo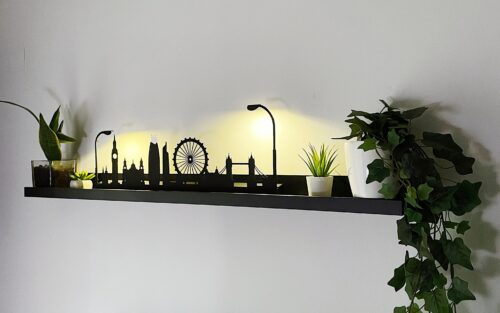 CaosCreo London Skylight Organizer
You can organize the desk as you wish. Skylight can hold your accessories: stationery, books, cellphone, mail, keys… you name it. This piece has unlimited ways of usage and the cut is precise. The laser beam runs across the metal plate and rapidly cuts through the London skyline. Every detail is obtained with extreme precision, with the British capital exalted in the monumentalism of its history.
By seeing London, I've seen all the life the world can show. (Samuel Johnson)
Designer: Alessandro Giust
Dimensions: Skylight 30,5x13x4 cm
Collection: Skylight, Nuove Luci Sulle Città
Brand: Caoscreo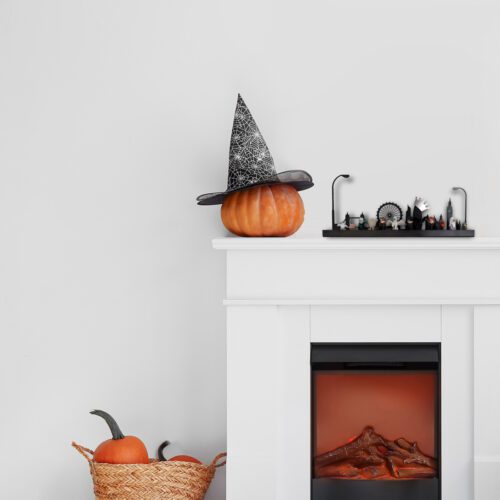 Decor
Vintage Clock
This industrial metal wall clock has a cutout open face with retro distressed golden hands to add an age-old industrial accent.
Adhesive Backsplash
Want to give a new look or refresh a wall? Why not use Adhesive Backsplashes? Just make sure you choose the best one and follow all the instructions.
Shelves
Nothing is more boring than plain walls, and sometimes we just need to create layers for decor at home. Why not try out installing different types of shelves?
Luxury Candles
We do love having candles here at HQ. Each one of us has their taste but we all like to have them with a nice package. This year we have several picks:
Hosting at Home
Have we ever said that we love to plan and organize events? Yes we did several times and we love to have people at home!
Here is a list that we saw trending and got them: