Here we are, for the 12th year, on our celebrity gift list filled with goodies for all pockets. You will find something for everyone just in time for Christmas.
Can you believe that our Christmas Gift Lists are featured on Cision and on Vogue? That's how special we are, and we are deeply humbled by it.
Note: Some of the links might contain affiliate links. This won't affect the price but it will help us here at HQ.
Fashion
Yawn Pyjamas
Because everyone likes that soft feeling that 100% pure cotton feels on the skin and helps the body to relax for a great night's sleep, Yawn is a brand to watch out for. This female-oriented business started and is already hyping everywhere since their excellent quality clothing focus on sustainability, slow fashion and comfort for women. From nightgowns to pyjamas, to robes here are my picks from Yawn, that I absolutely adore:
Make sure you check their Gift shop for more ideas: Love Yawn Gift Shop
Christmas Jumpers
Make it Cute or Ugly, everyone loves a Christmas Jumper. Here are our picks for this year:
For Men
For Women
Loungefly Bags
Loungefly is a brand that I've met personally this year. Loungefly is a consistent source of collectible fashion for fans of all kinds. Well-known for innovative licensed accessories – Loungefly has something for everyone. From casual fans to major collectors, Loungefly's mission is to provide their ever-growing loyal community with innovative and whimsical designs that allow them to express whatever fandom they're a part of in their everyday wardrobe.
Since becoming part of the Funko family in 2017, Loungefly has also expanded with Stitch Shoppe, the brand's first high-end apparel line that launched in 2020 to promote body positivity (offers sizes XS to 4XL), and Loungefly Apparel, a casual apparel line for fans, in May 2021.
Mine is a handbag with Disney Villains books. I love it!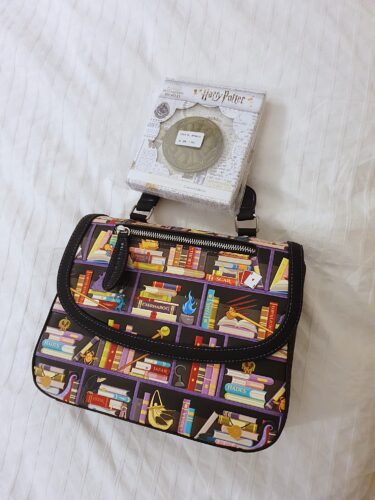 Designer Bags
Amazon has a good selection of designer houses on their website. With a real and certified branding certification, make sure you select "Amazon Choice" and also check the real shopping page on Amazon. Here are our picks:
Wristwatches
Because we are watch collectors here at the HQ (a collection with more than 30 watches and counting), here are our picks for this year:
For Men
For Women
Smartwatches 
Our love for watches is very much known, we also like Smartwatches as they are both efficient and a great help in many ways. From big to slim, from full tech to go on an adventure, to minimalist or to a Hybrid (like the Fossil one), there is something for all budgets and suited to everyone's fashion style:
This will be an ongoing list.