While Staying at the Double Tree by Hilton Hotel, in Kingston Upon Thames, we had a lovely meal at Hawkers Bar & Brasserie which is just inside the hotel we were.
For full review on Double Tree by Hilton Kingston Upon Thames, please check here on the blog!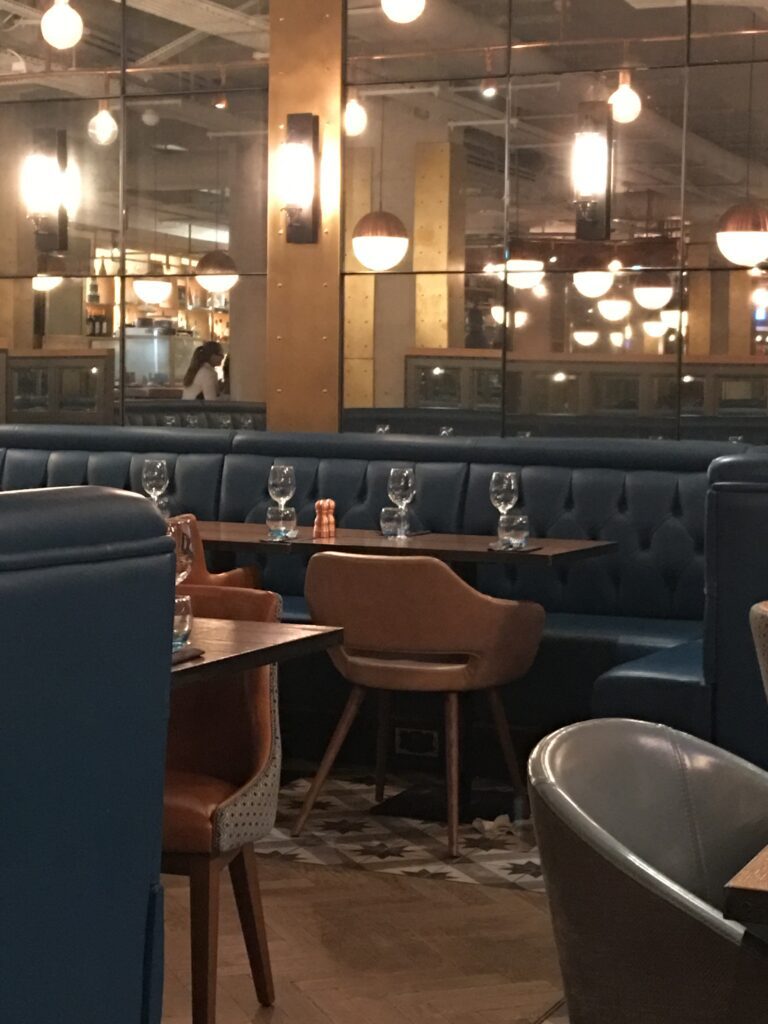 Hawker's has several menus for several occasions, like Afternoon Tea, Cocktail in their excellent bar and a very nice Children menu.
Before starting, it was time for some cocktails pre-dinner happy hour! And for Richie a big orange juice.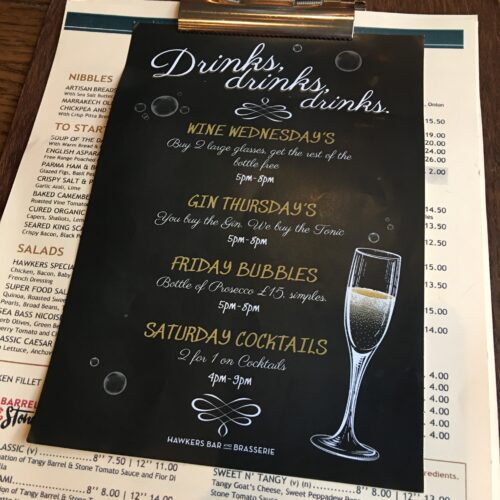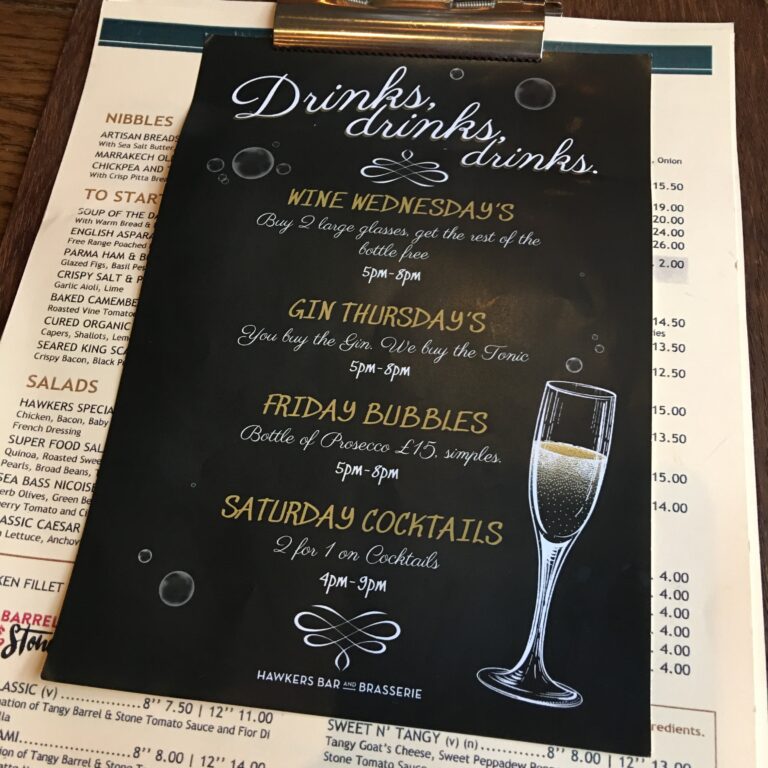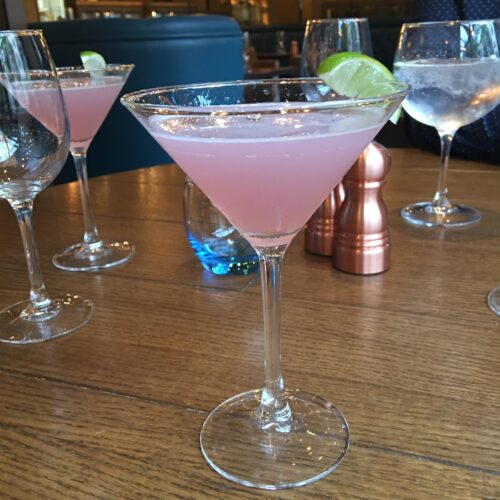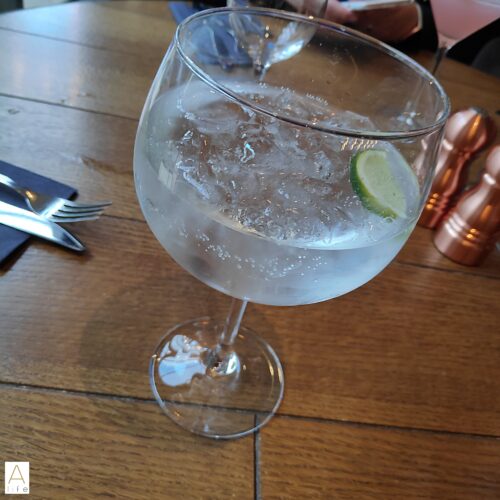 Starters
With a beautiful starter menu, I was actually amazed at the Children menu starter!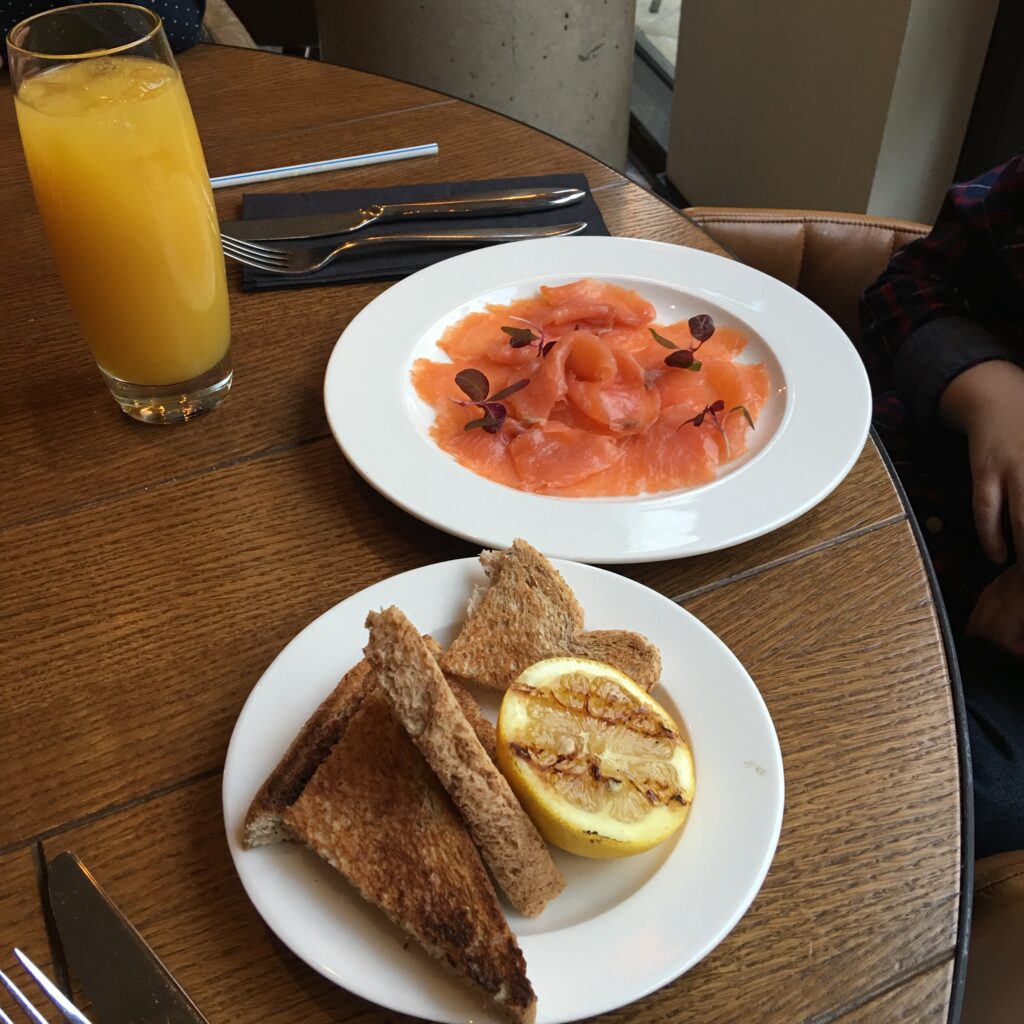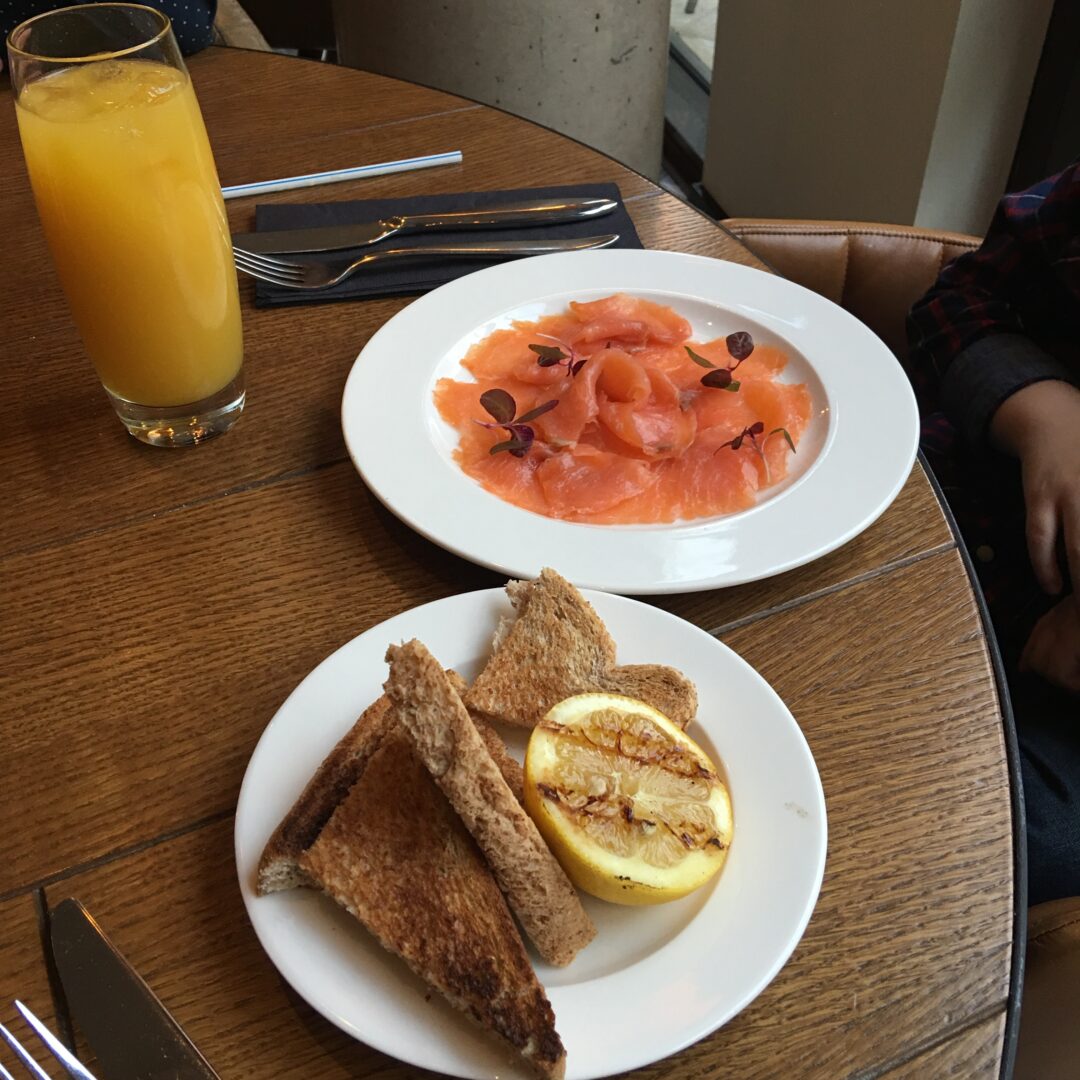 Children menu: Cured Organic Oak Smoked Salmon, Lemon and Brown Bread with Butter
(See the OJ there). Smoked Salmon is one of Richie's favourite foods.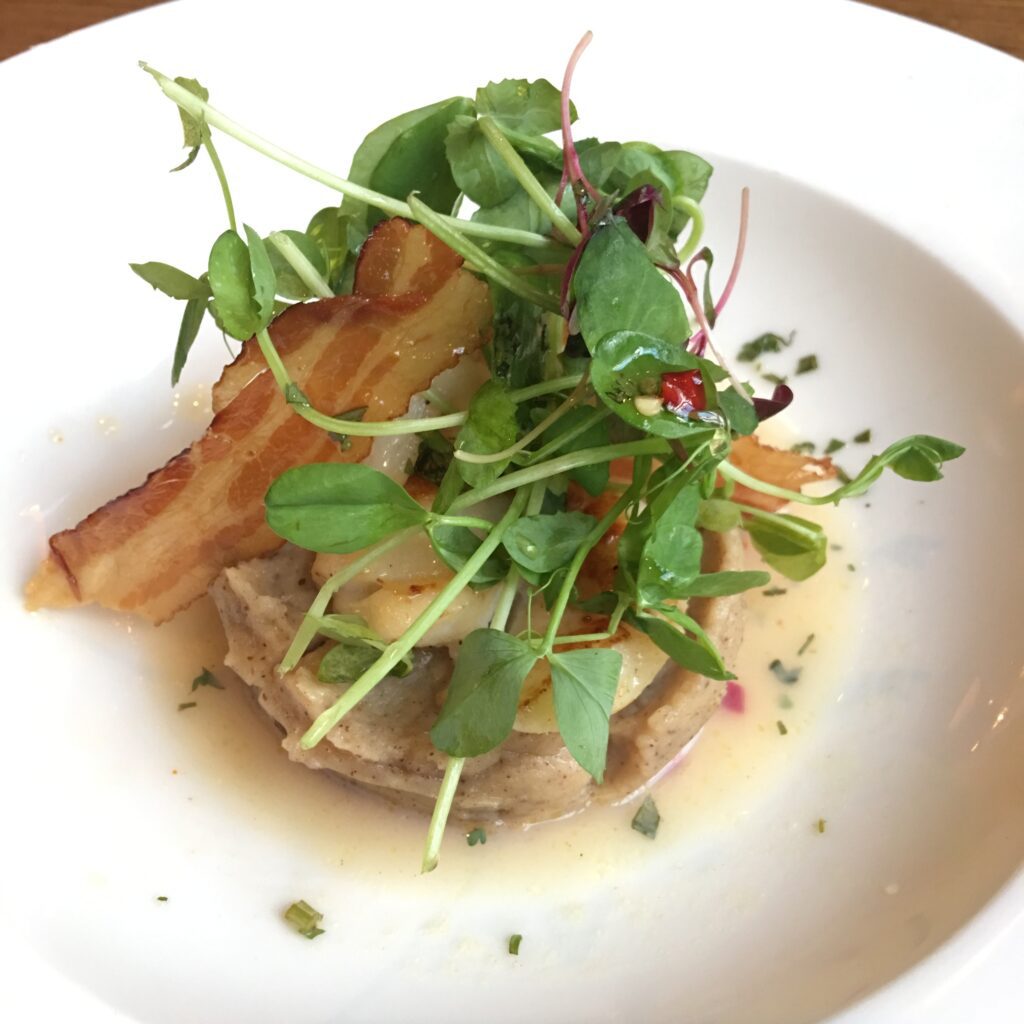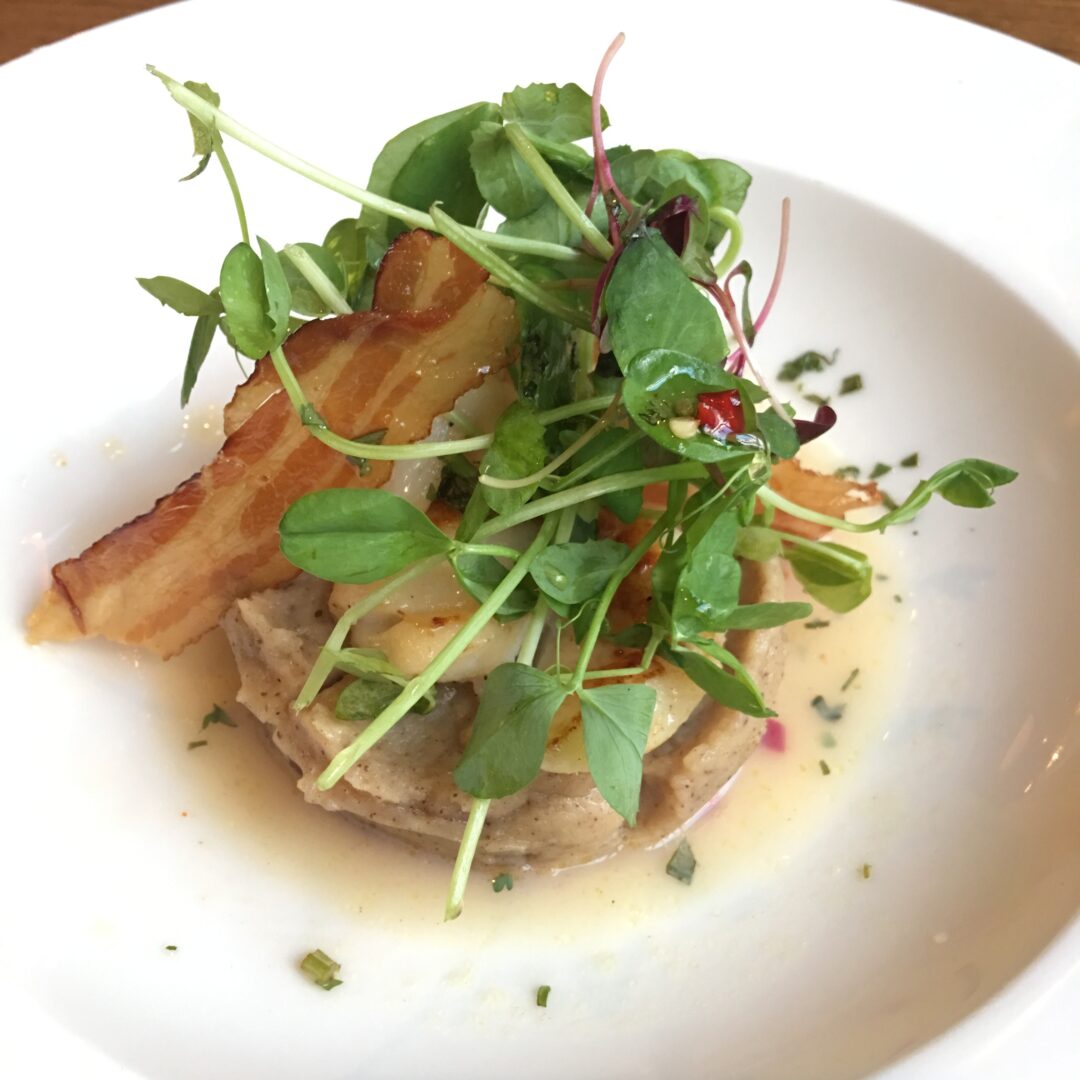 My Starter: Seared King Scallops with Crispy Bacon, Black Pudding Smash, Honey Lime Chilli Oil.
Scallops were on point! Not burned, flavour spot on and the smash was delicious!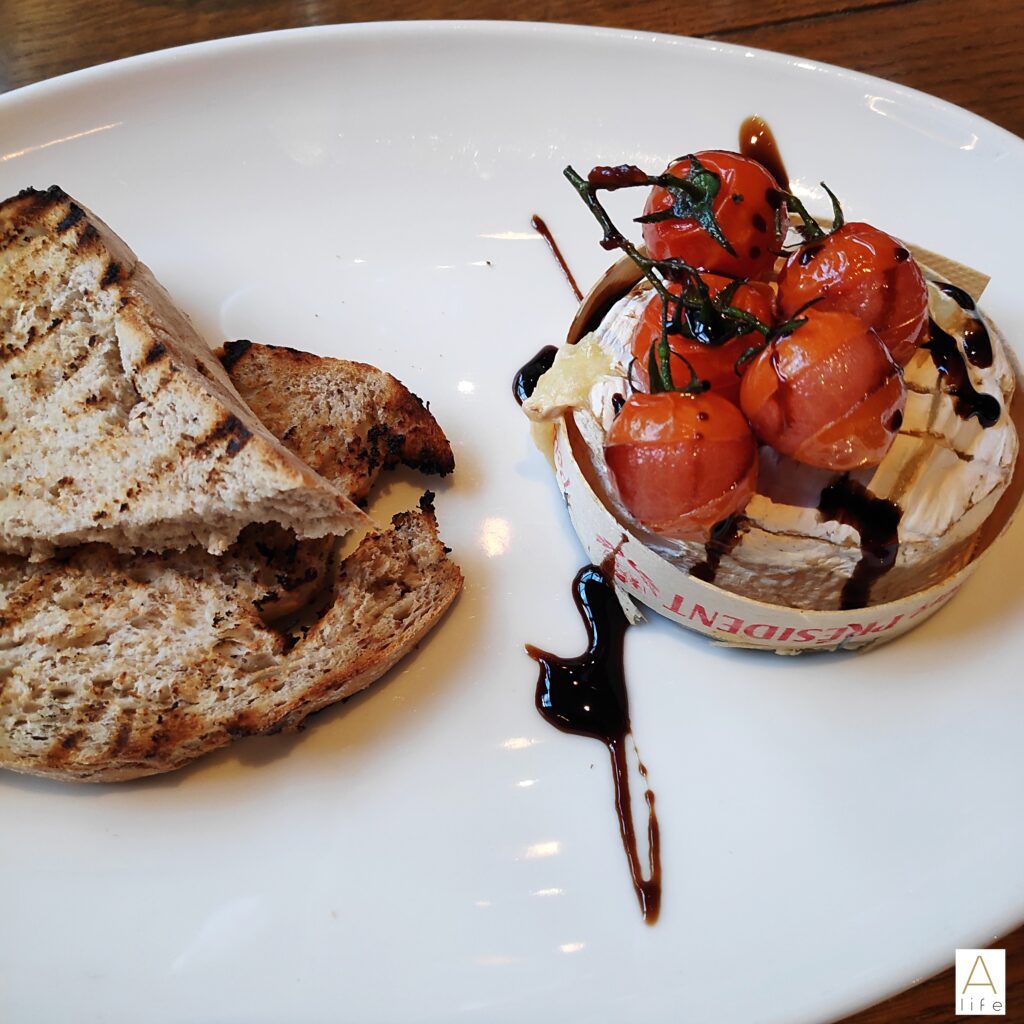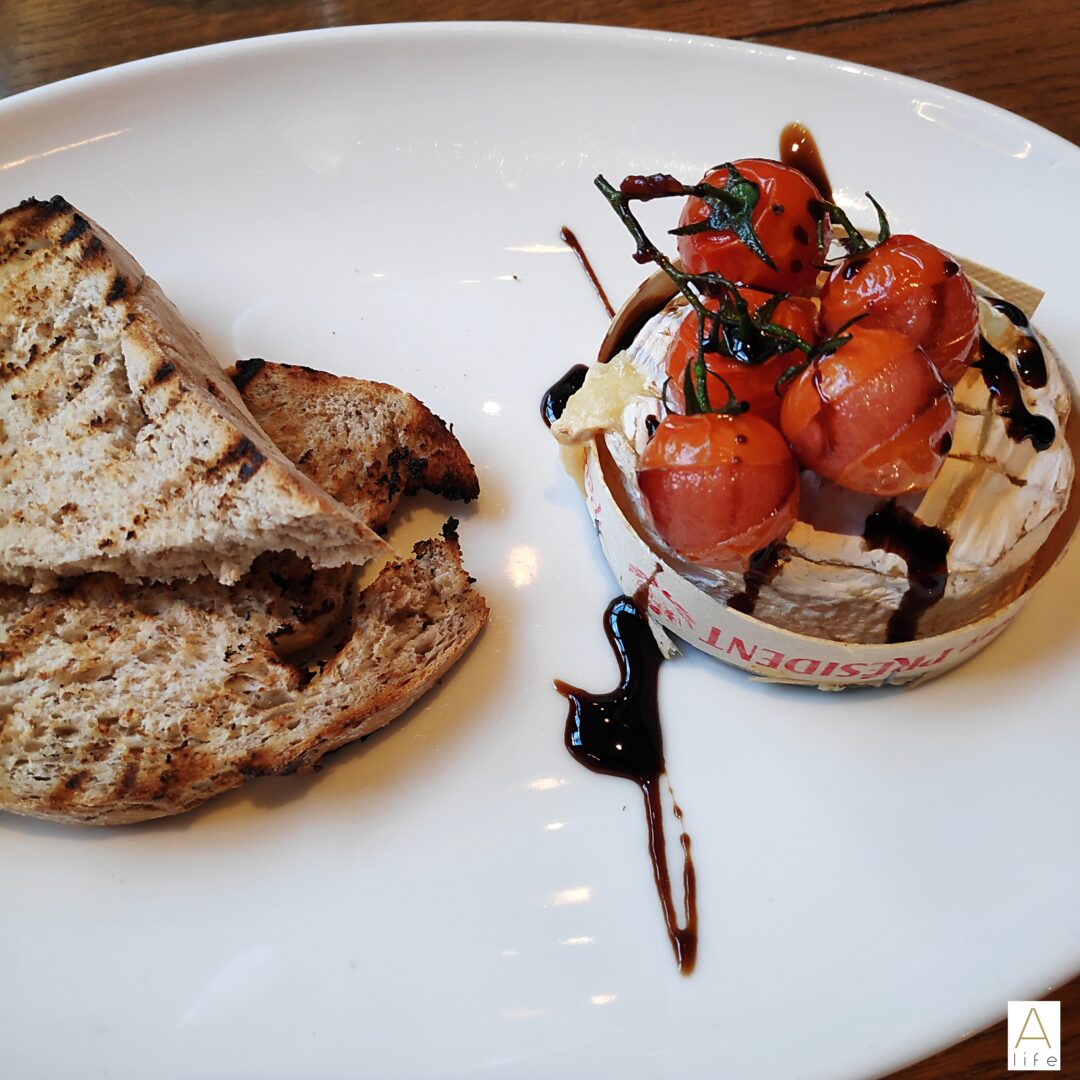 Hubby starter: Baked Camembert with Roasted Vine Tomatoes, Balsamic vinegar accompanied by Charred Sourdough.
I couldn't try this dish since I am allergic to Balsamic vinegar, but hubby loved it very much.
Mains:
The portions for the starters were huge, and by now we were getting really full!
Cheers to the Maître Michael for being so helpful and fun!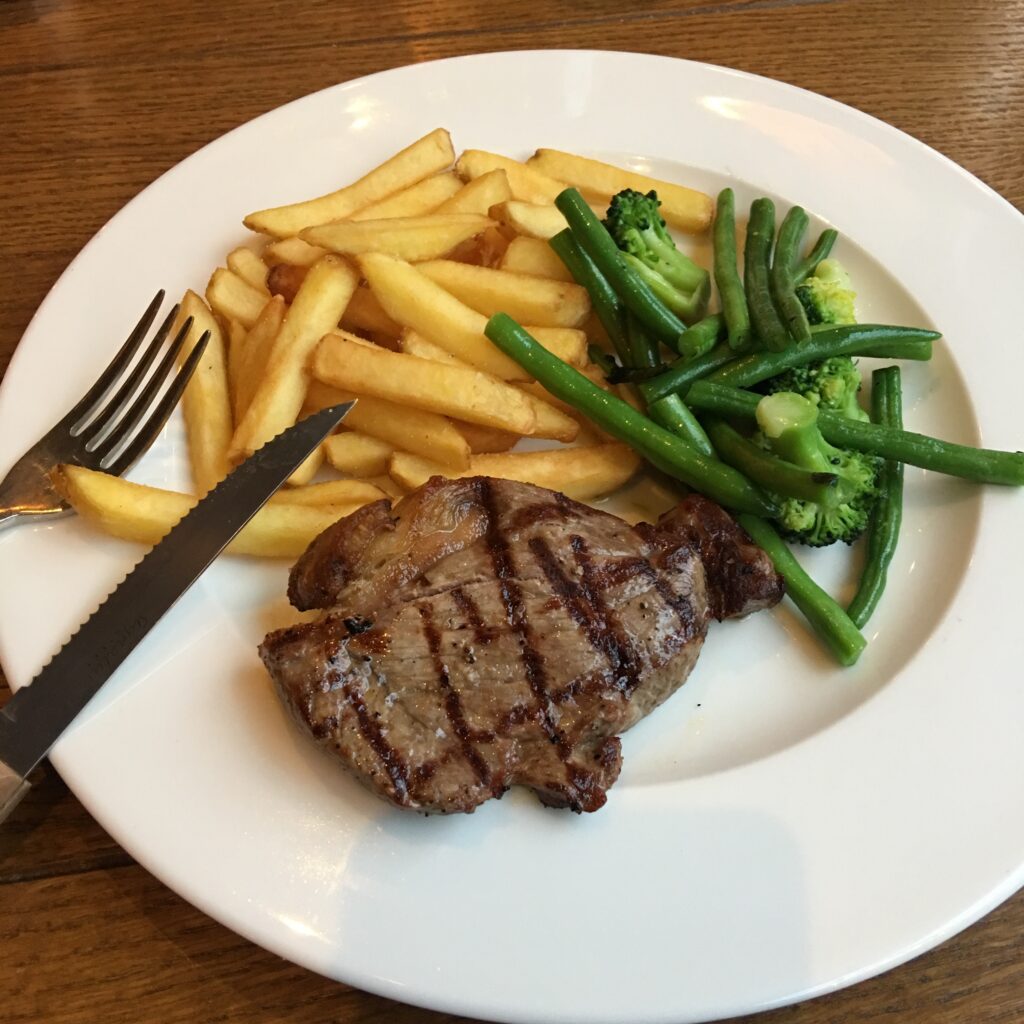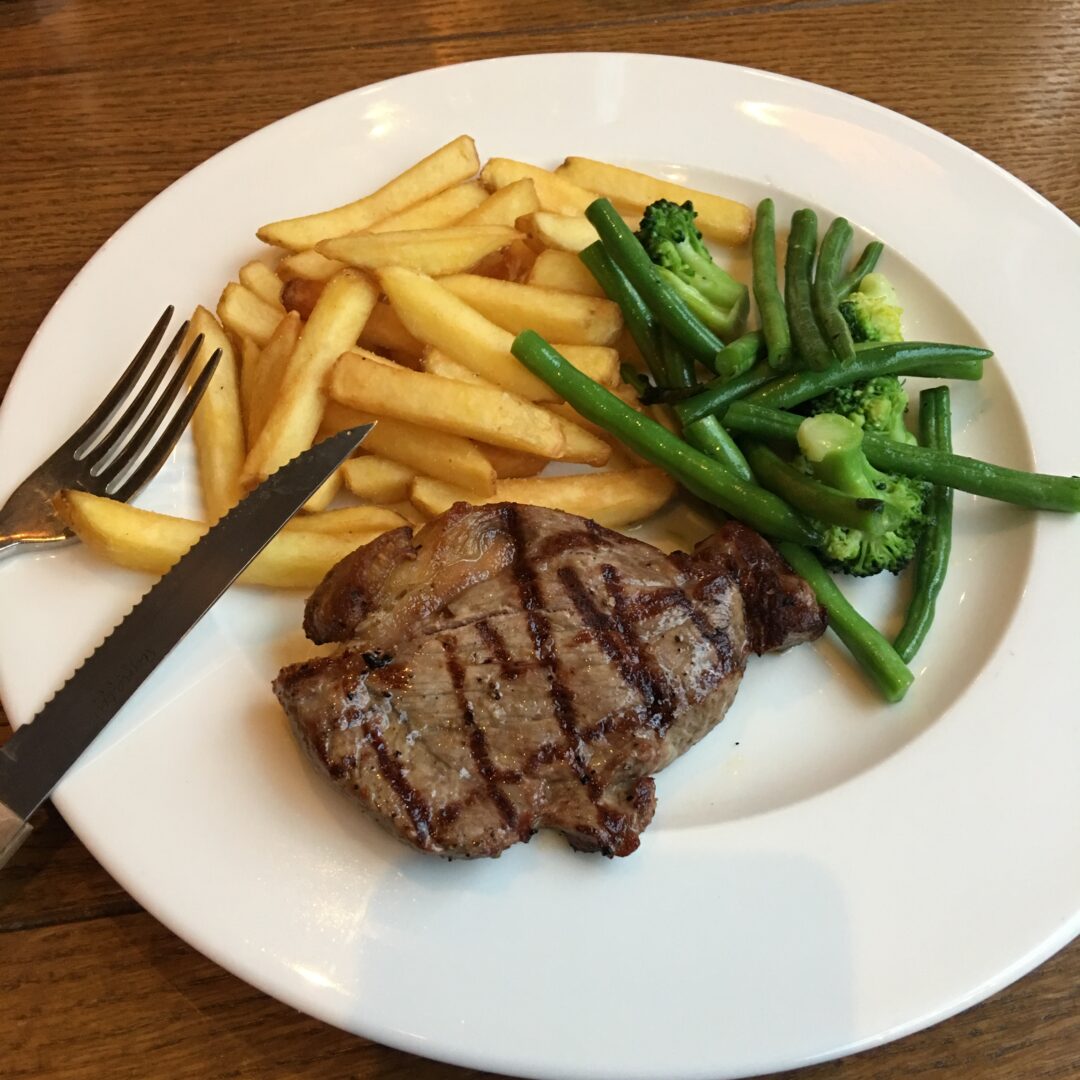 Children Menu: It was actually the 1st time in Hotel restaurants reviews that I have been doing,
that I've seen a steak in the children menu. Huge congrats for that and also to the kitchen since this
was a huge mean for a 4 year old, and it was delicious!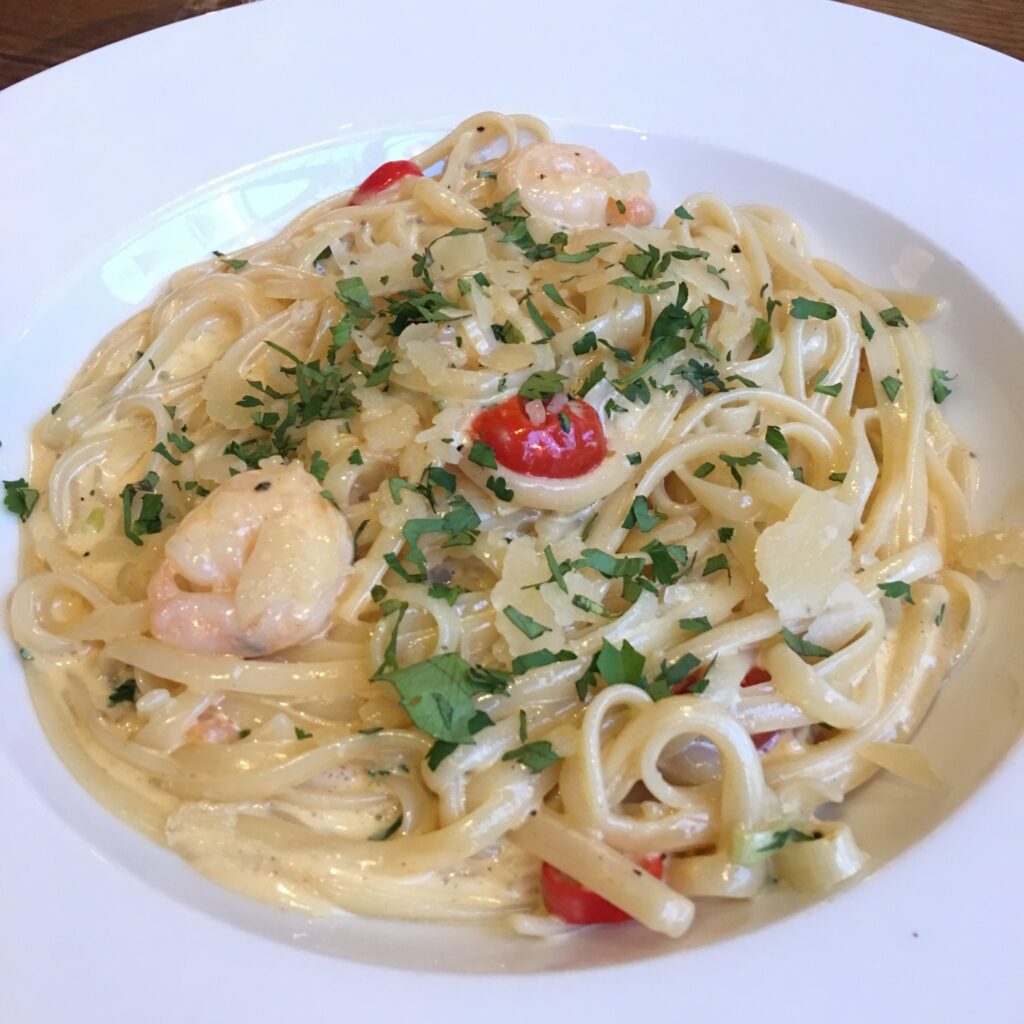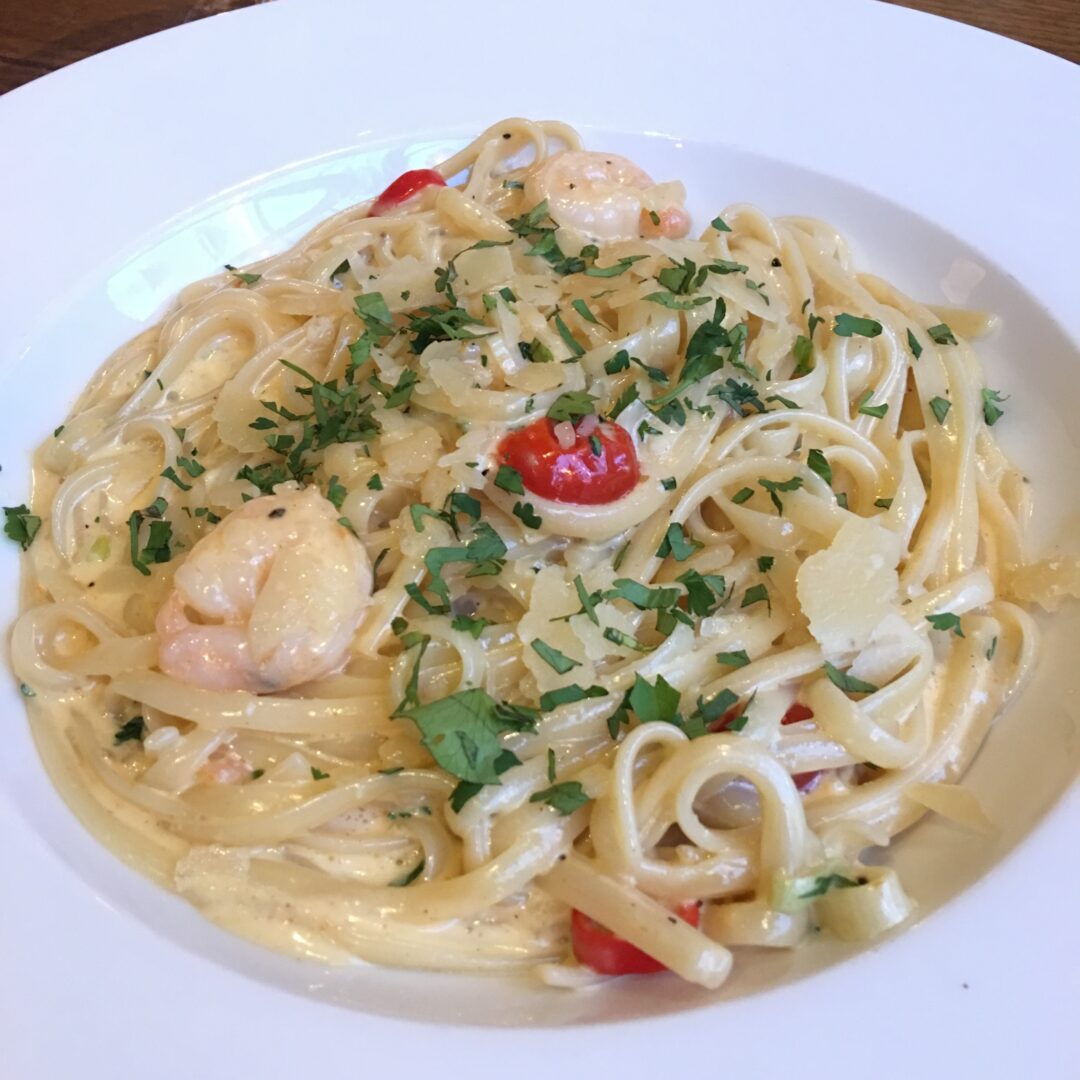 My main: Prawn Linguine with Shallots and Tomatoes Confit, Chilli and Parsley.
Following Michael's suggestion, and a good one, this linguine was to die for. Fresh ingredients with all the flavour.
This was a huge portion and I couldn't finish it… Now, I want more!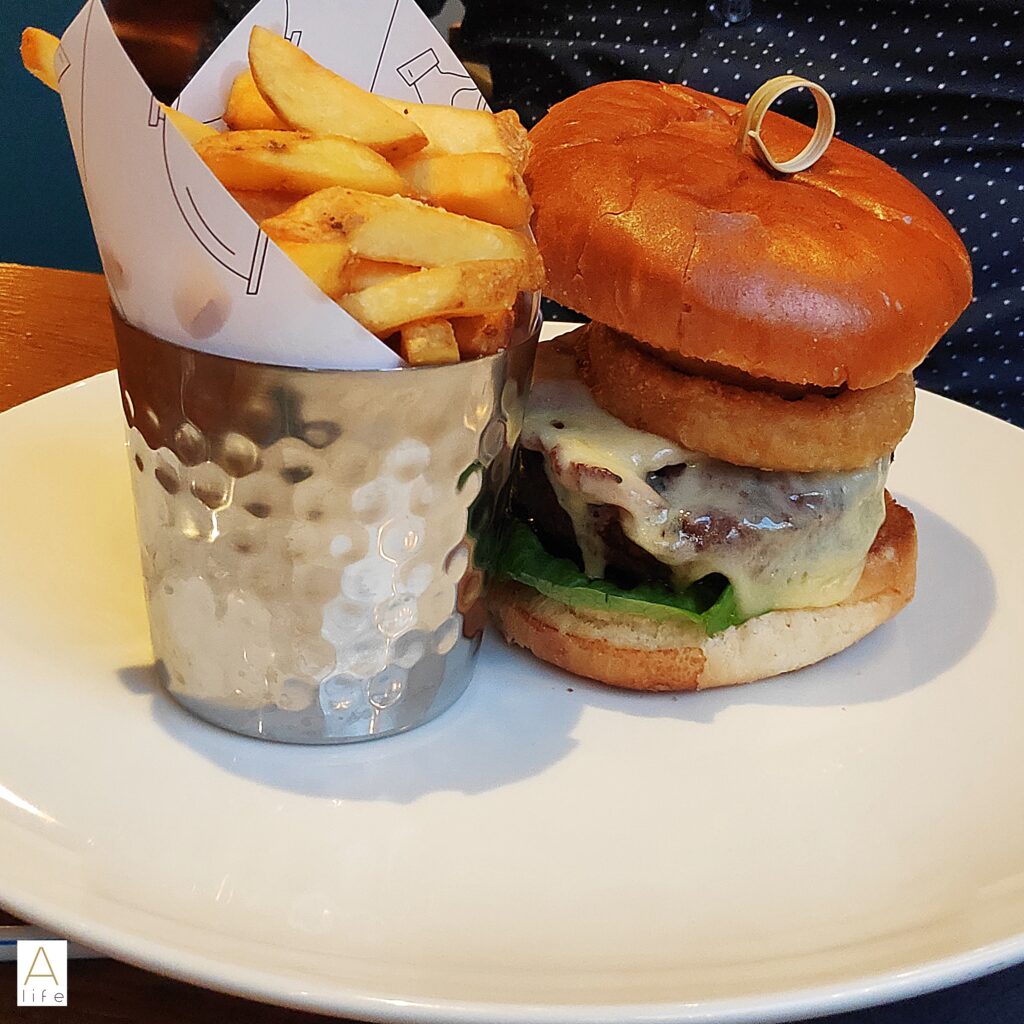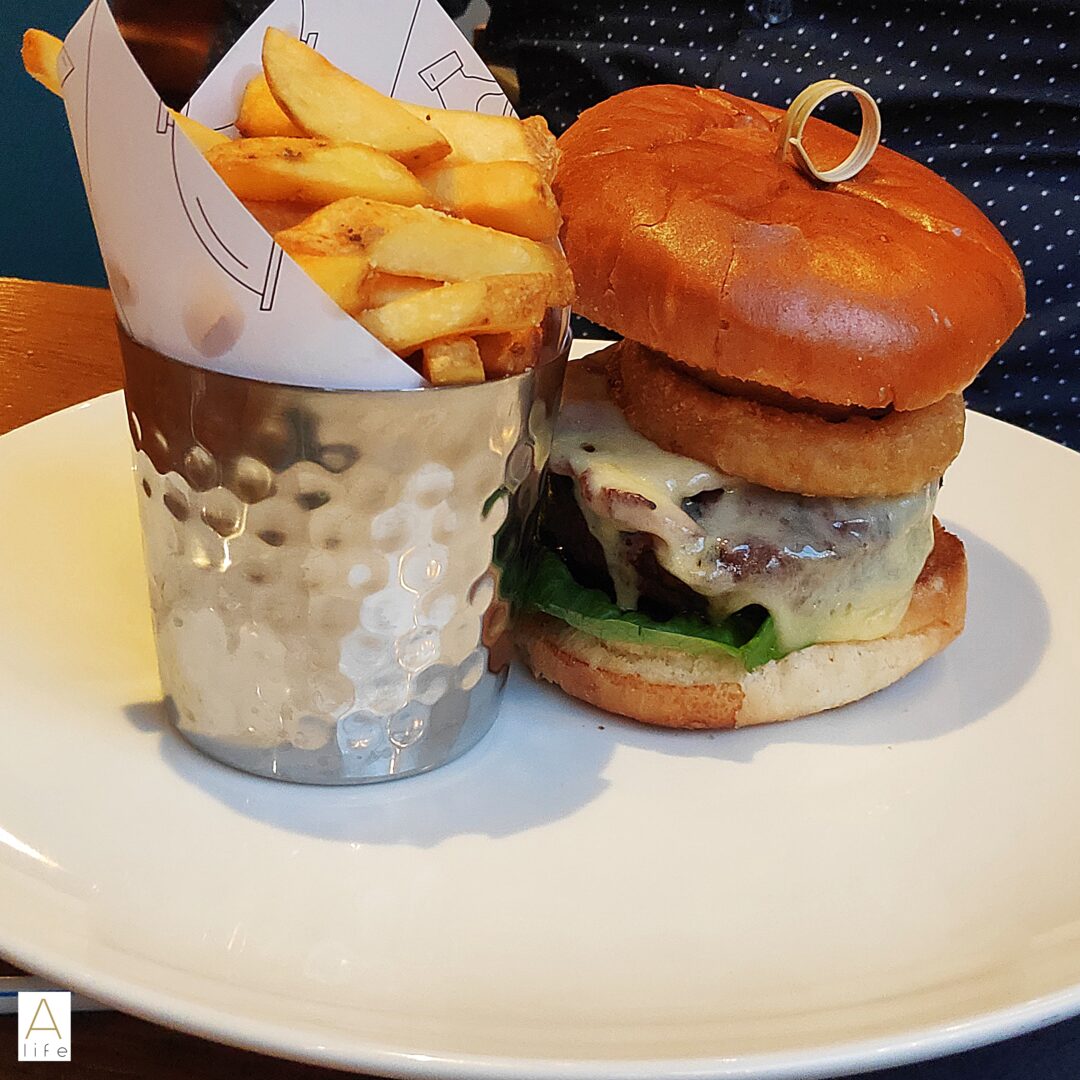 Hubby main: Hawkers Angus Burger in Brioche Bun, Bacon, Cheddar Cheese, Burger Relish with Skin on Fries.
A huge tower of goodness! Nothing was left.
Drinks:
During our meal, and after our cocktails, we were accompanying our meal with a glass of Prosecco. Still, we couldn't drink much, because you know….we are parents, and we weren't alone! #ResponsibleParents
Desserts
Now this was difficult people! Seriously! We even considered not having desserts and that is saying a lot! We were stuffed, full and if we were in a hill, we would have rolled downhill!
But I couldn't finish this article without showing the Desserts right? I shared mine with Richie.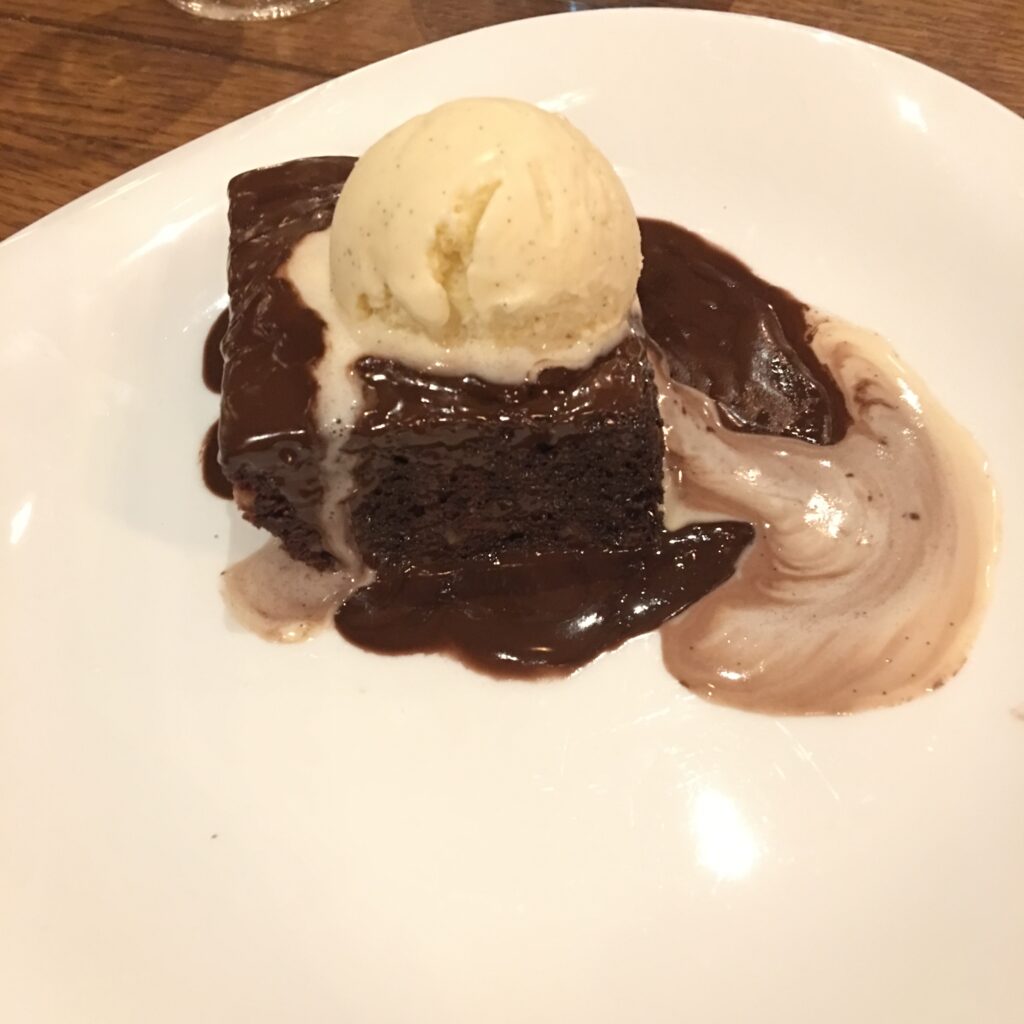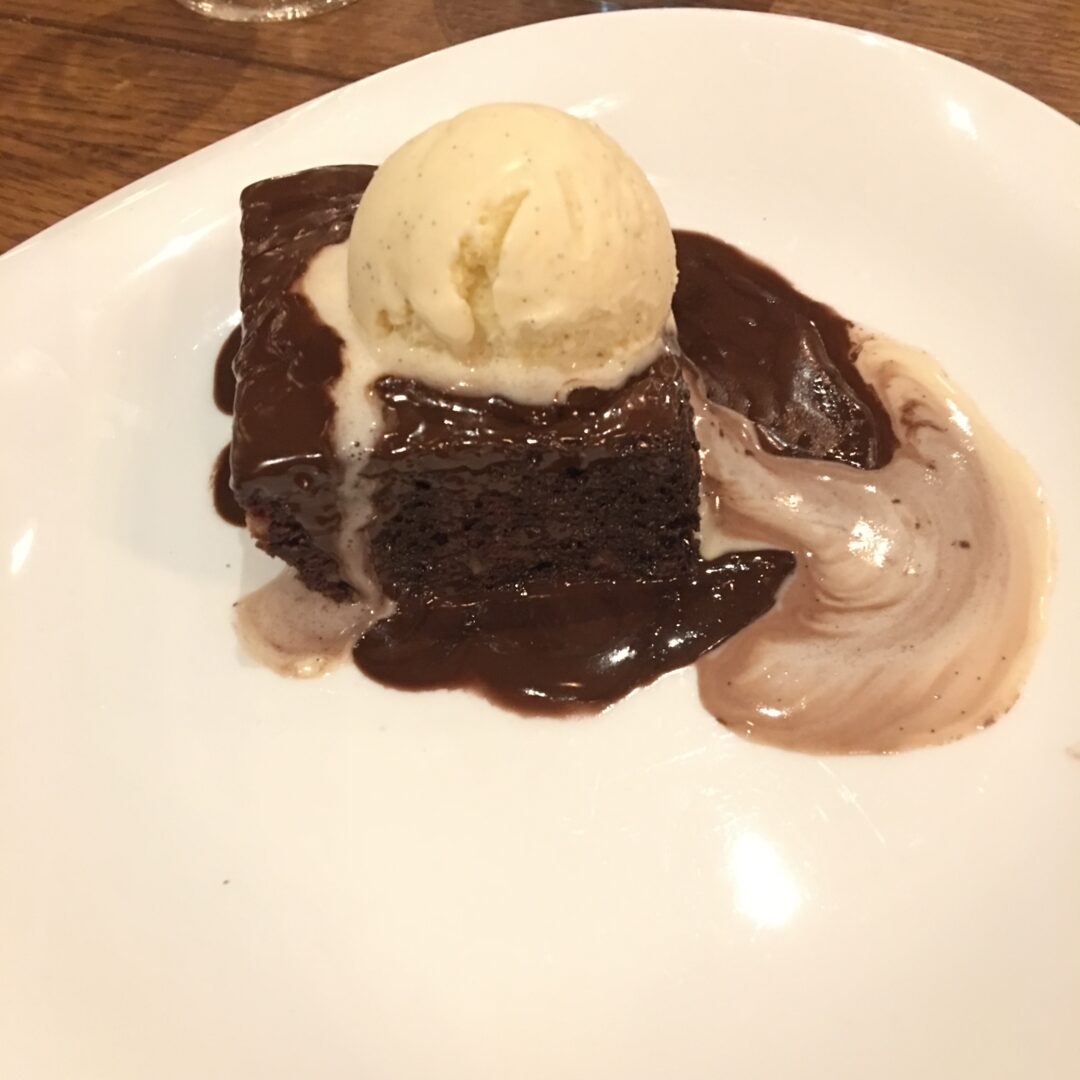 Mine and Richie: Warm Chocolate Brownie, Rich and Indulgent with a Scoop of Vanilla Ice Cream.
A classic between me and Richie. The brownie had pecans in the middle, making it very but very delicious!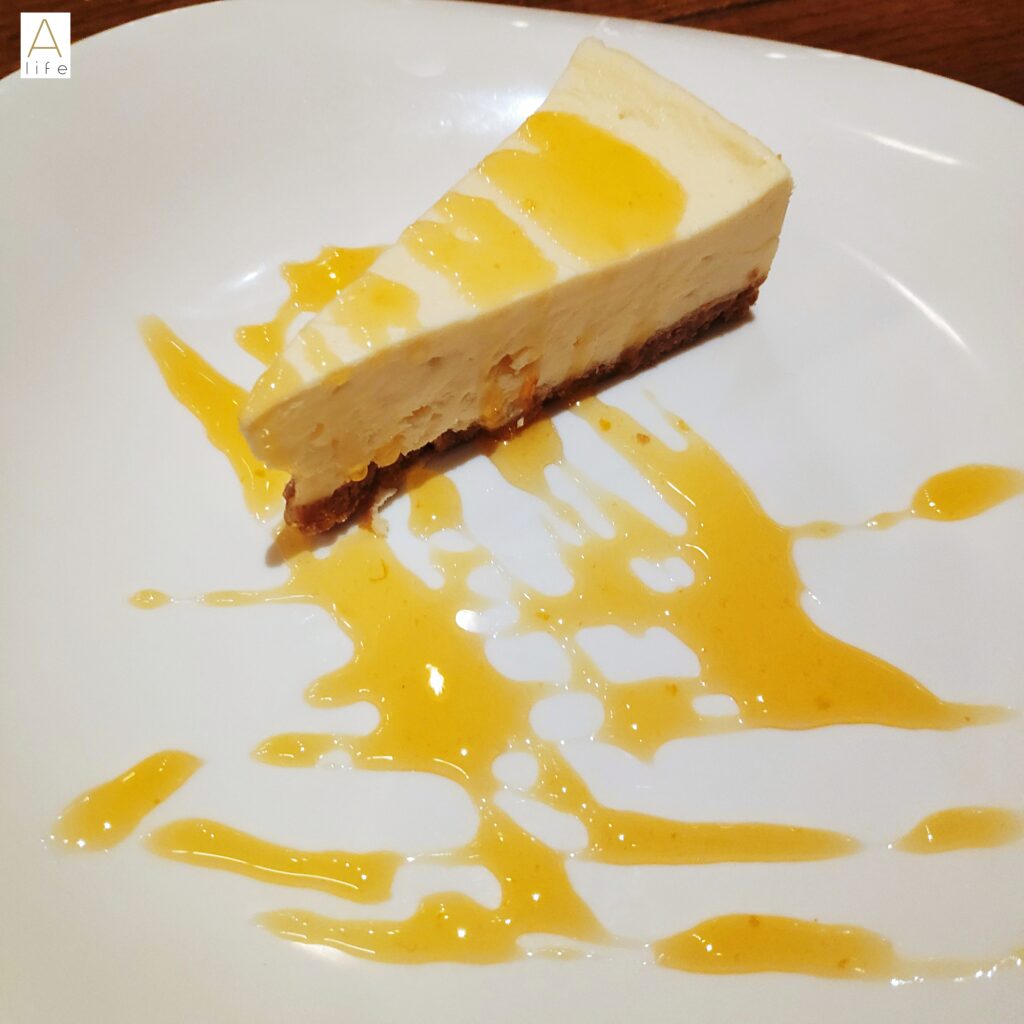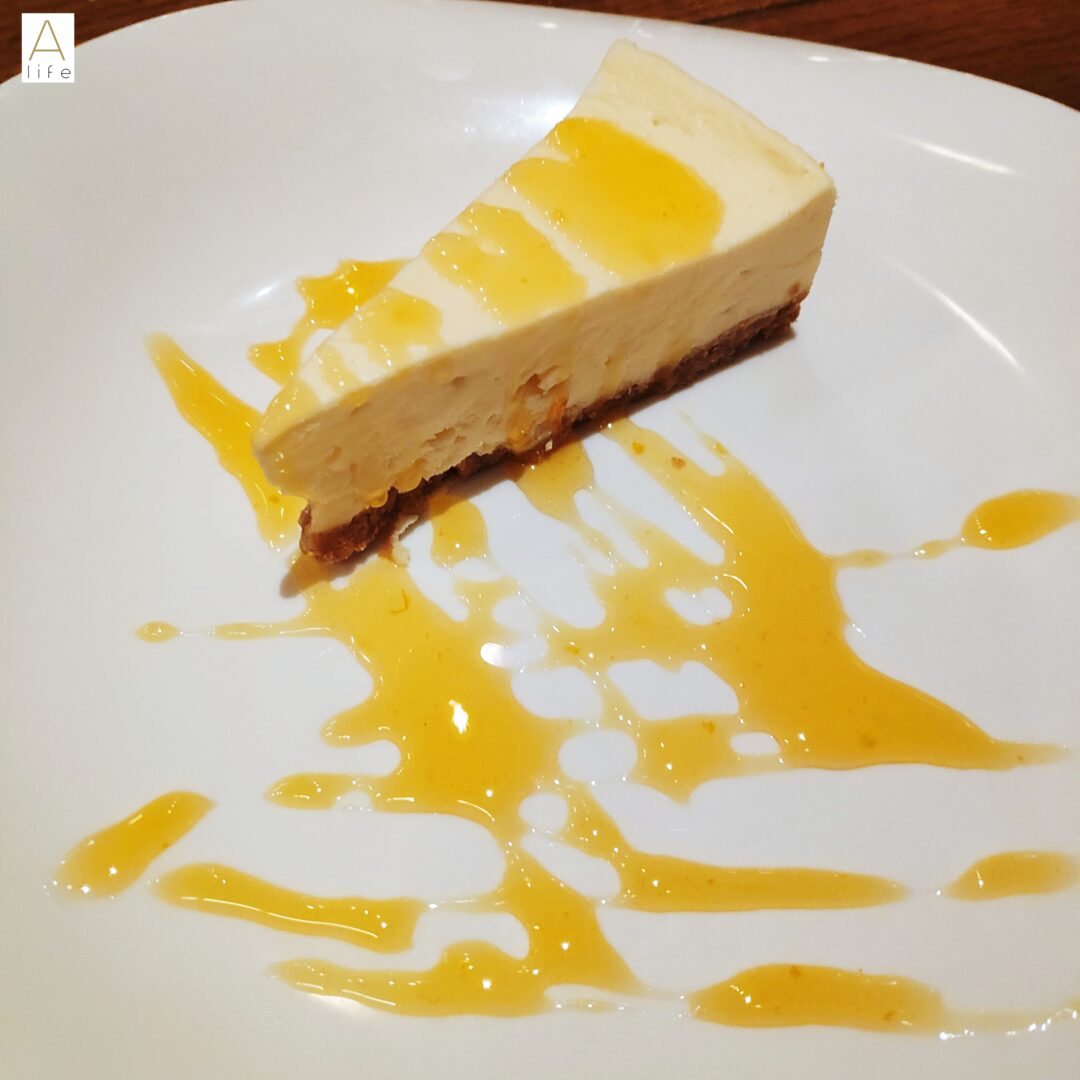 Hubby as per my request: Baked New York Cheesecake (n) Citrus Syrup with Lemon, Lime and Orange.
It was delicious! We do love a good cheesecake and if it's with lemon, it's my favourite!
The ambiance at Hawkers is chilled and welcoming, but the decor of the place is amazing!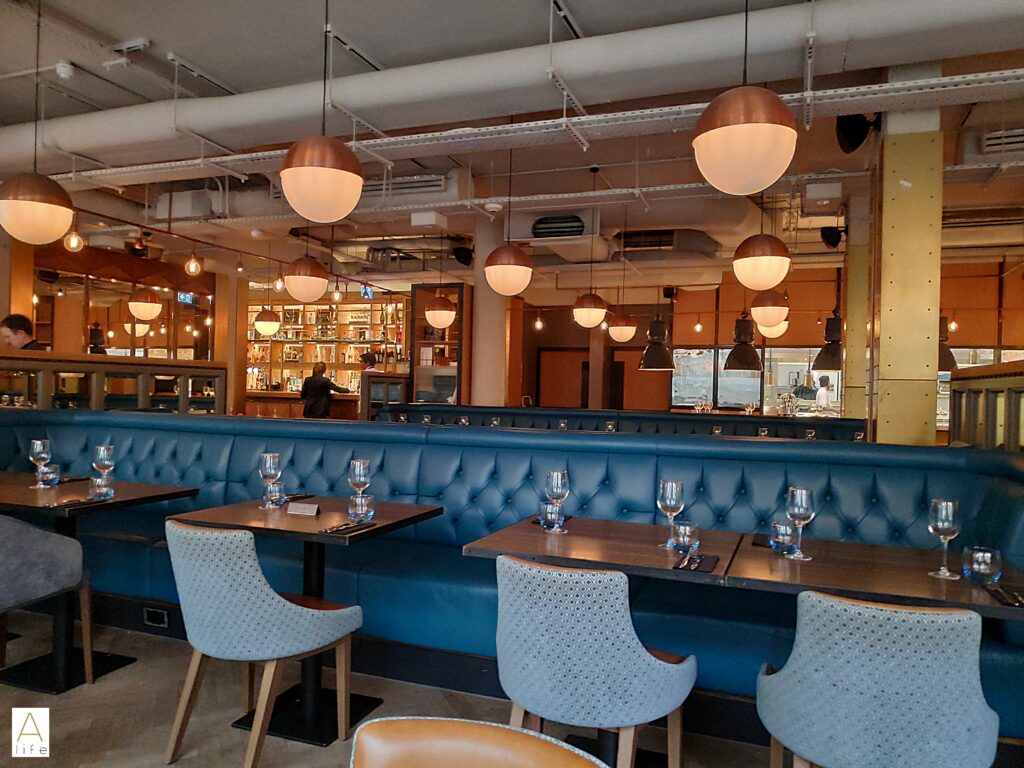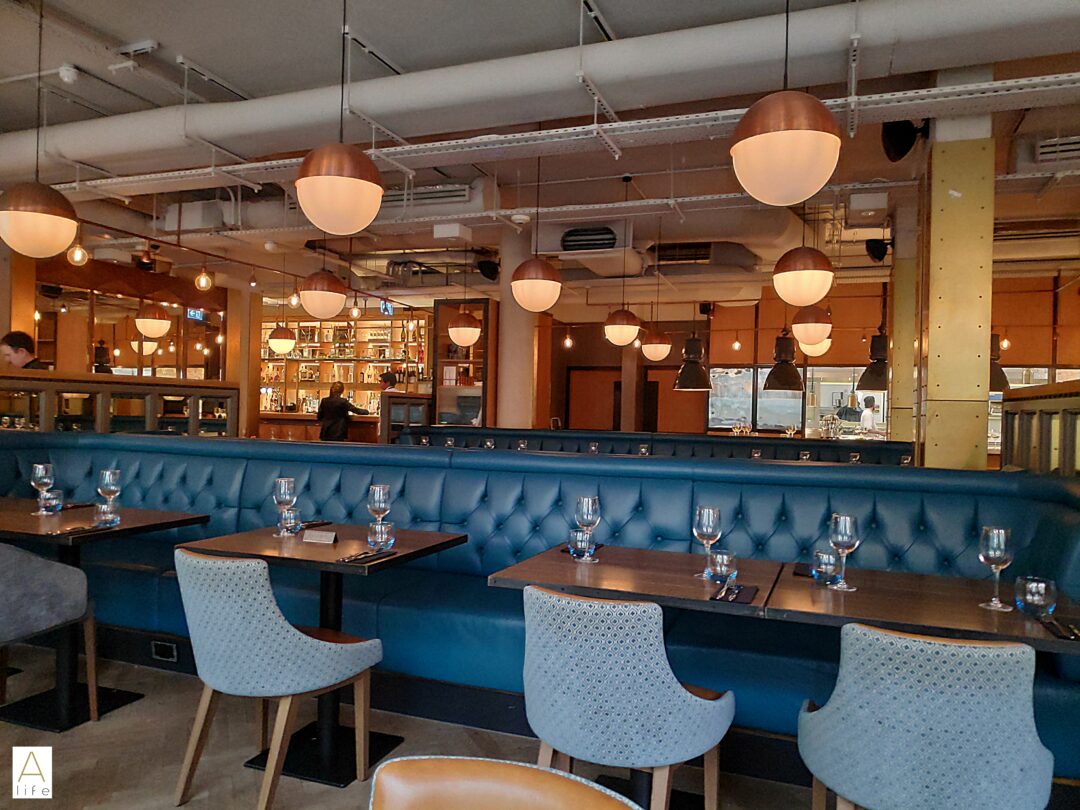 Sitting by the window or in a private table, you will definitely be welcomed and to be honest, a decor in a restaurant tells you a lot on what the food will be, and Hawkers is exactly like that. Combining the elegance to the excellent flavours on the menu and to staff friendliness and professionalism, makes Hawkers a place to visit and have a wonderful meal.
Super recommended by us, a family friendly place!