After an excellent weekend in Kingston Upon Thames (read here), we went straight to Birmingham to have a lovely meal at Lasan's, and end the weekend in perfection.
Lasan is an Indian restaurant true to India's flavours, colours and culture.
Lasan is part of the Lasan Group from the well succeeded Business entrepreneur Jabbar Khan and was Winner of Gordon Ramsay's Best Local Restaurant in the UK and BBC's 'The Great British Menu'.
So this meal promised.
Situated in St Paul's Square (GPS: B3 1SD), has plenty of parking spaces in the street or car parks nearby.
Lasan has a weekend menu called Weekend Special and is a shared meal for 2 (or 3 or 4!), as the portions are huge.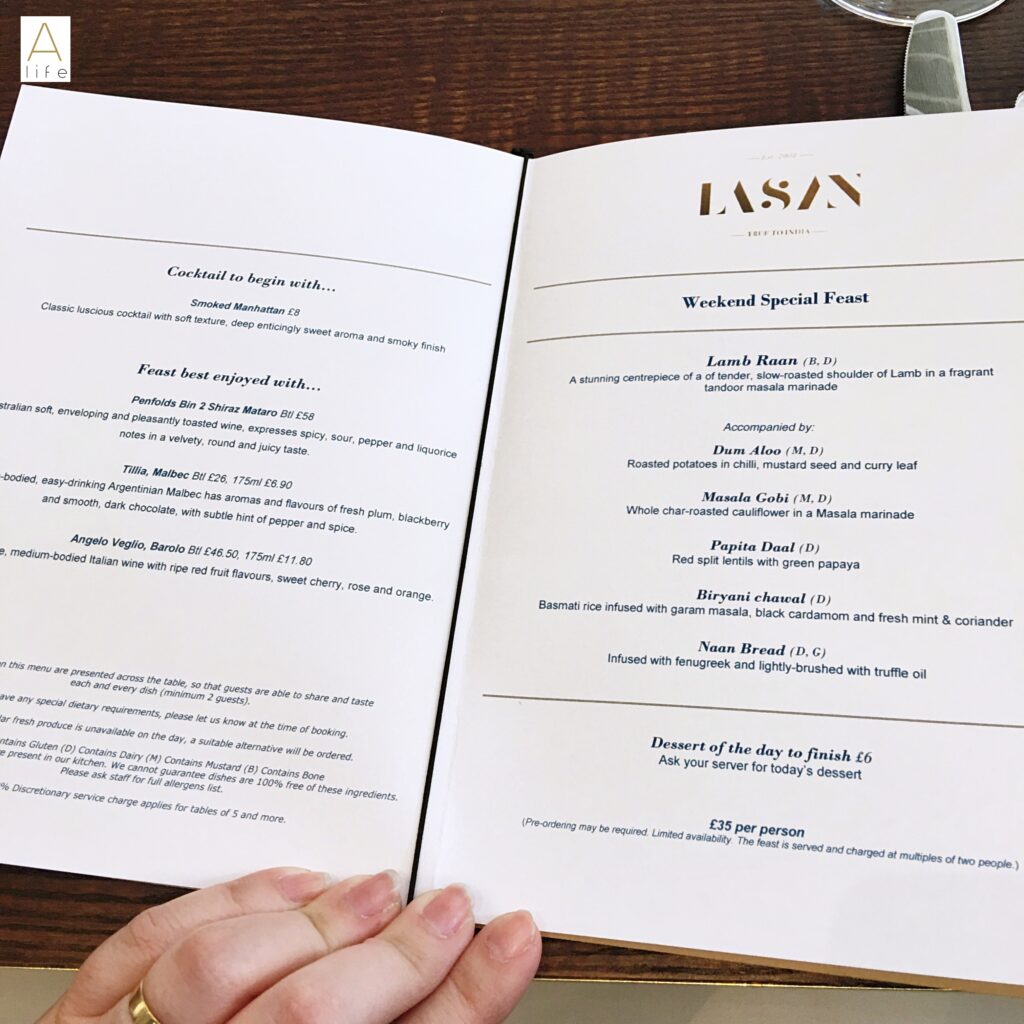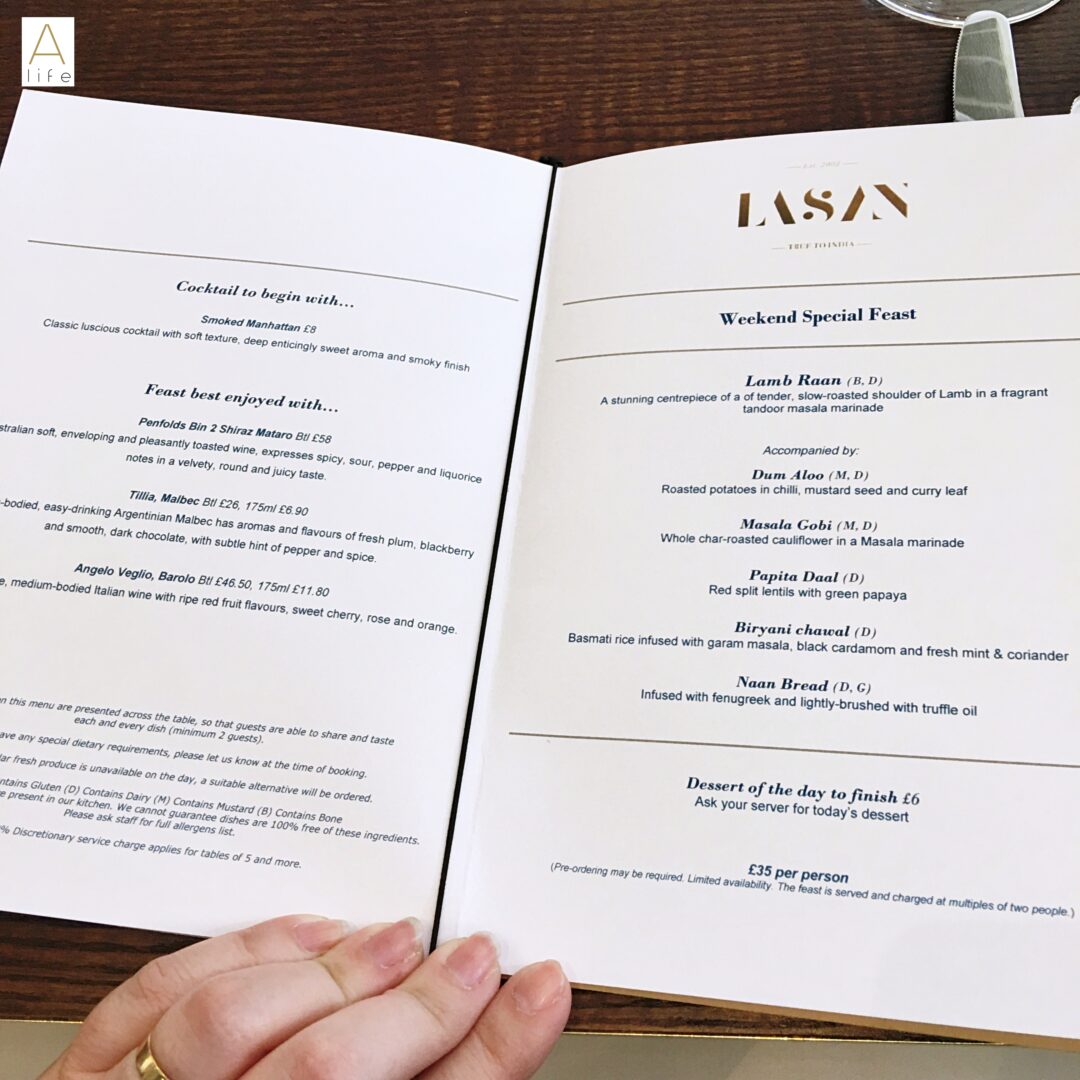 Starting with some cocktails while our table was getting ready, the chef prepared us a special cocktail called Smoked Manhattan, while Richie had his Mocktail (no alcohol).
There is something about real Indian cuisine that I like. Maybe is because my mom always loved to cook, and she is a real super cook, but is the feeling that a good Indian dish reminds you home (even though I am from Venezuela), but is the feeling of "feeding the family", the care and the smells in the kitchen, the spices and how you tire yourself to make that meal and get so happy when people enjoy it. I found that here at Lasan, and I still haven't told you about the dishes or shown it to you.
It's how good Lasan is!
Starters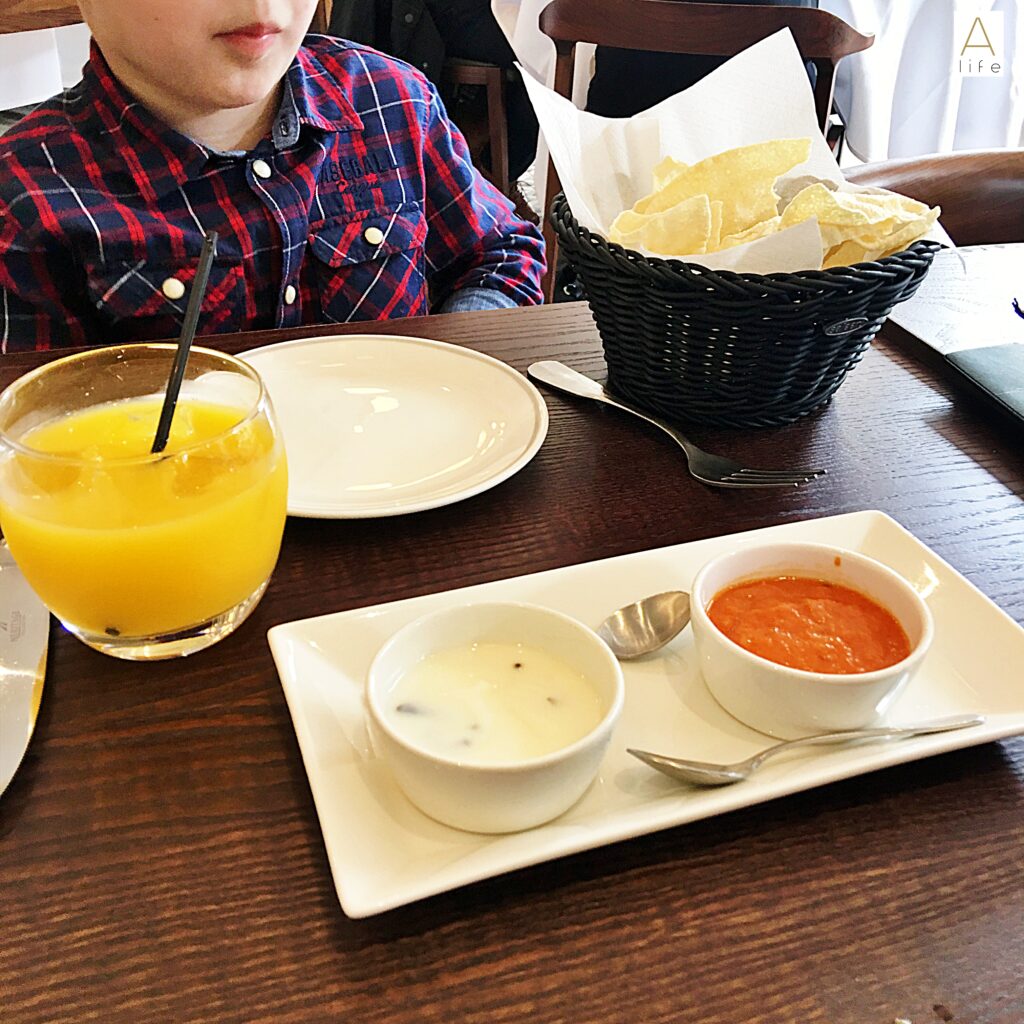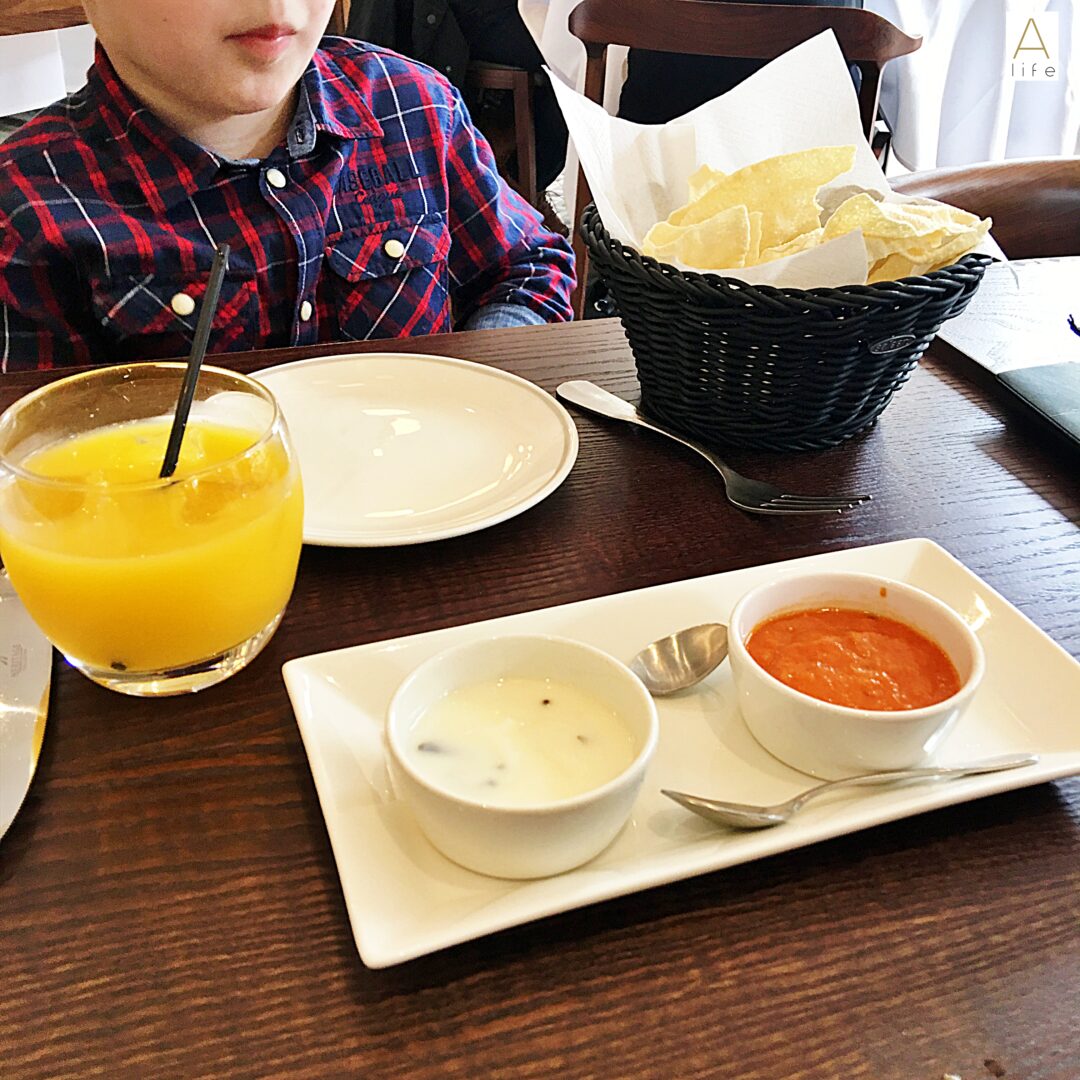 Children are welcome and Richie had a ball in this restaurant. He eats, and he is actually really critical on flavours
but likes his curry (he can stand a tiny bit of spice, but let's not forget he still is 4!),
he had his Orange Juice and give him poppadoms and sauces, and he is on it!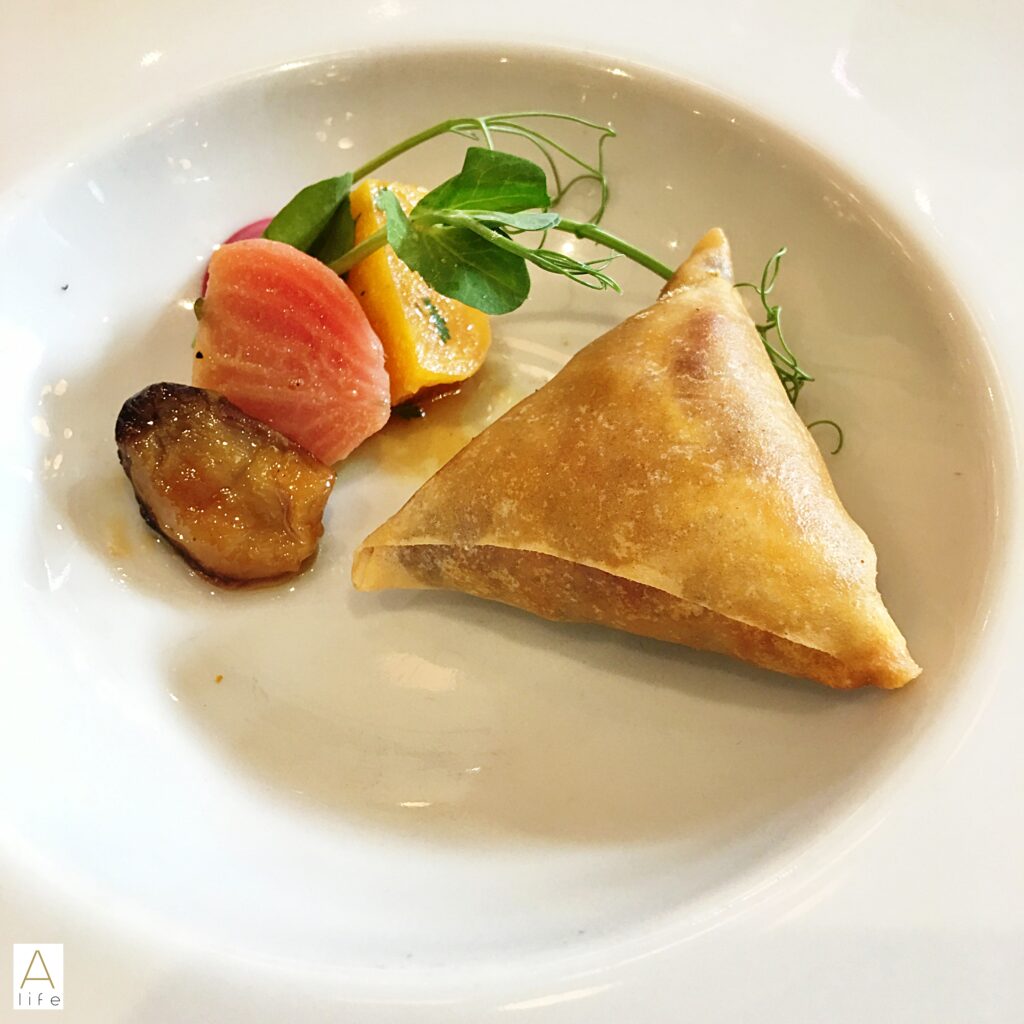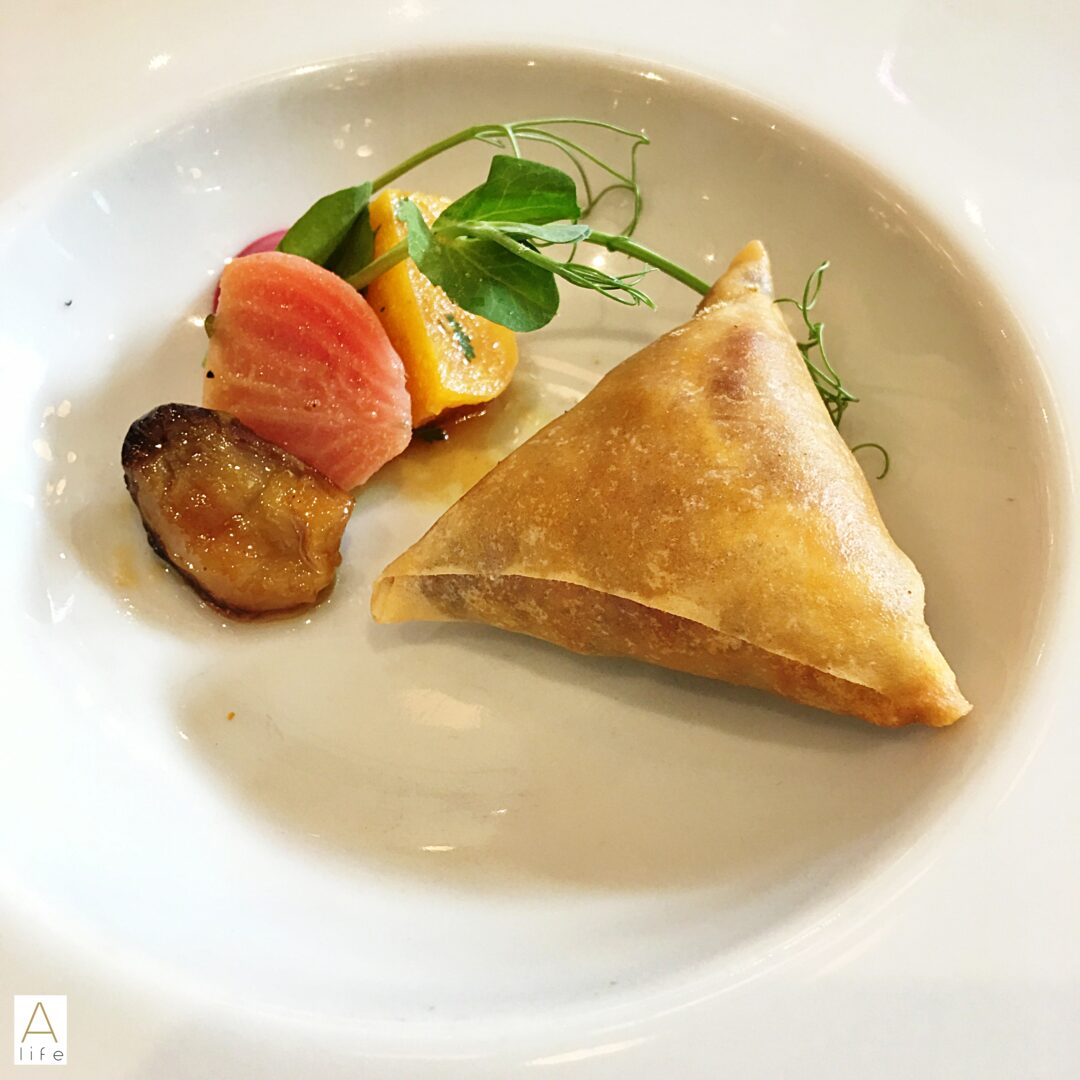 Hiram Samosa. Tender, slow-braised venison in pastry parcels with hiran gilouti.
A little spicy (for those who asked), but we love samosas and spicy! Excellent taste.
The Weekend Feast Ladies and Gentlemen!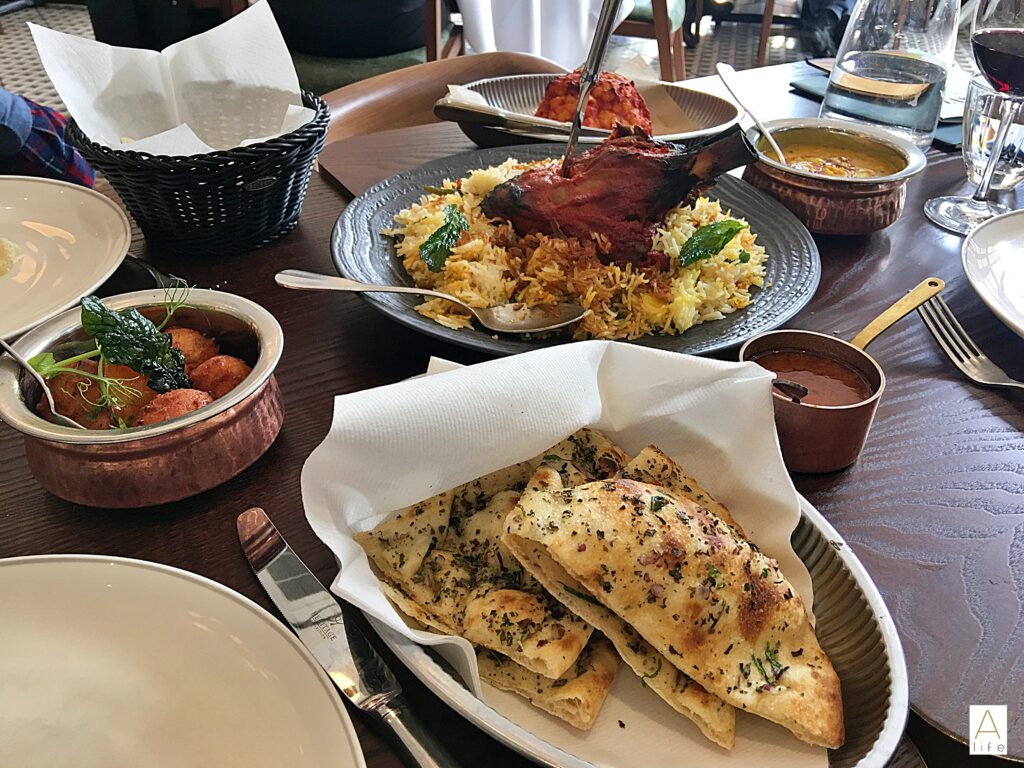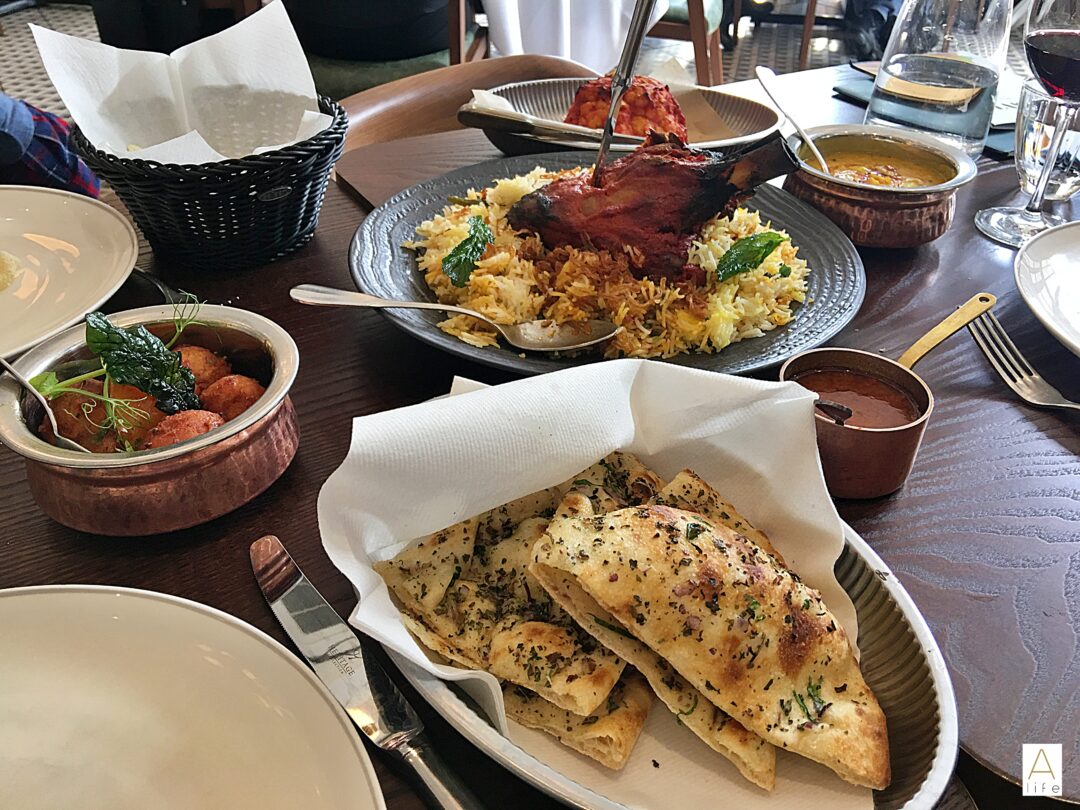 Suitable for children, if anything you can ask the staff for little spice or nothing at all, and they will surely help you.
And here is the breakdown of the feast!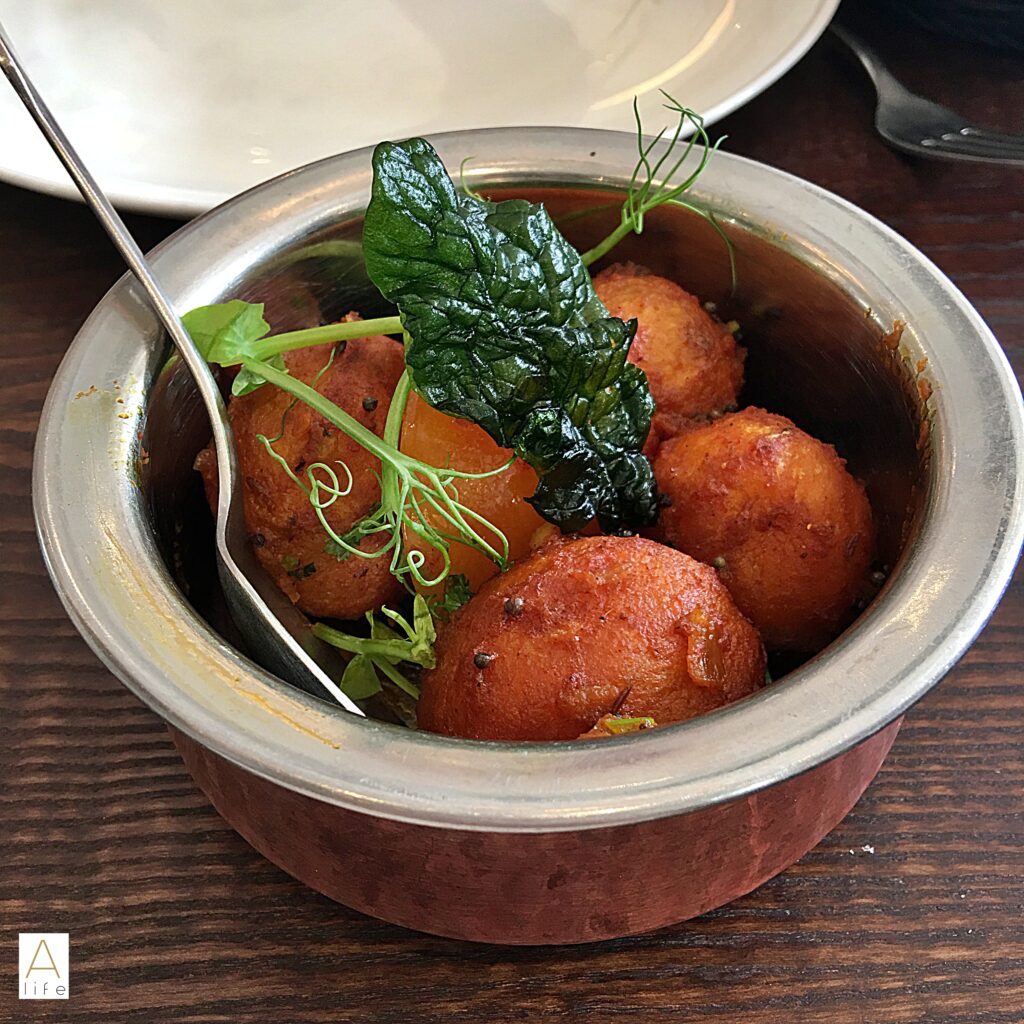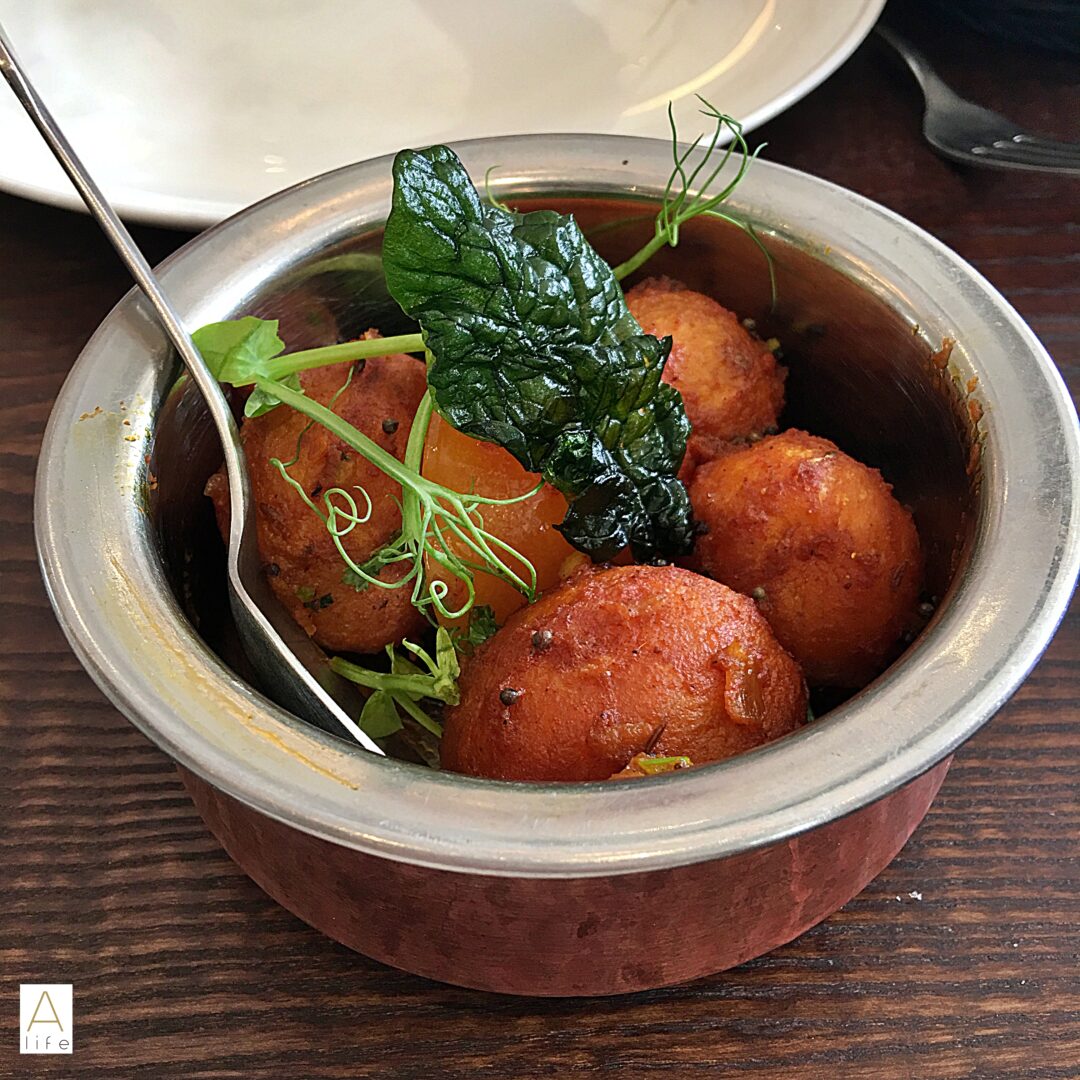 Dum Aloo: Roasted potatoes in chilli, mustard seed and curry leaf.
This is something I want to learn to make at home. I loved these potatoes and the flavour they had.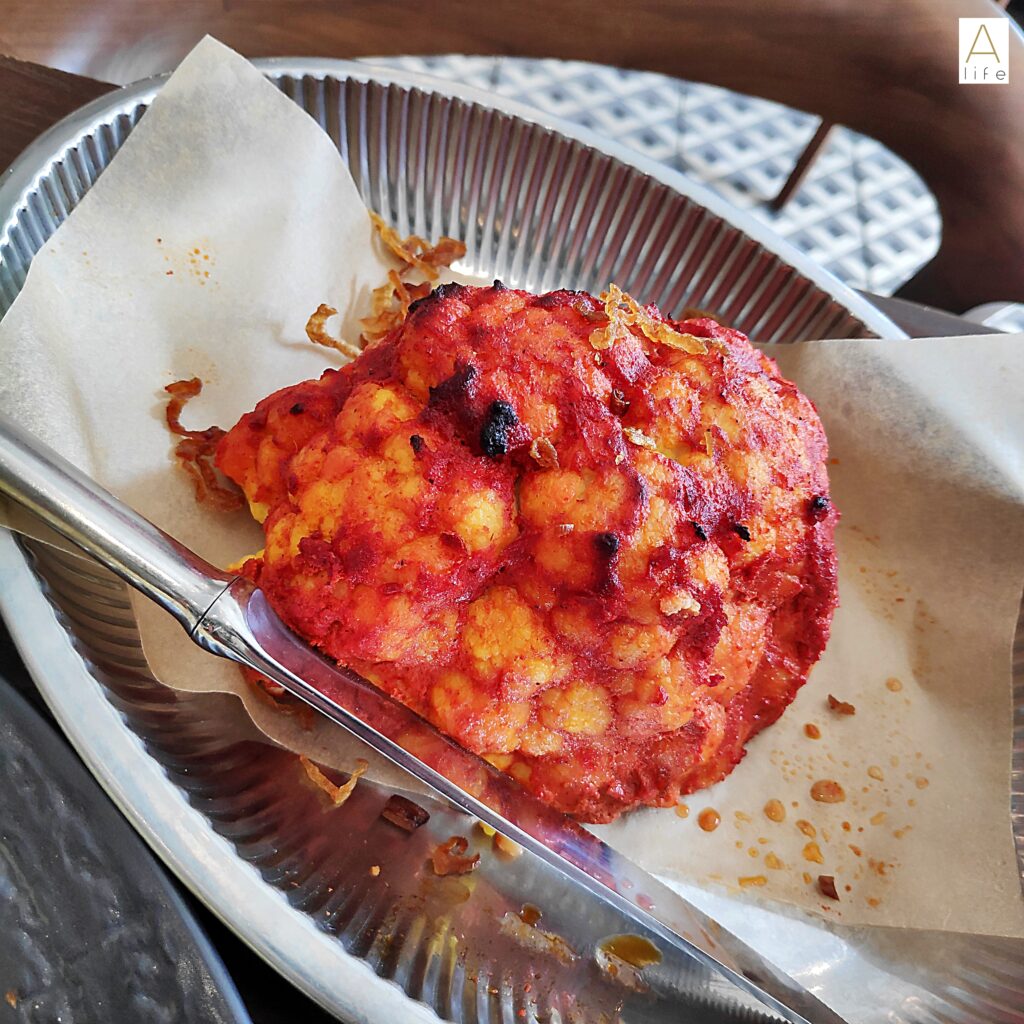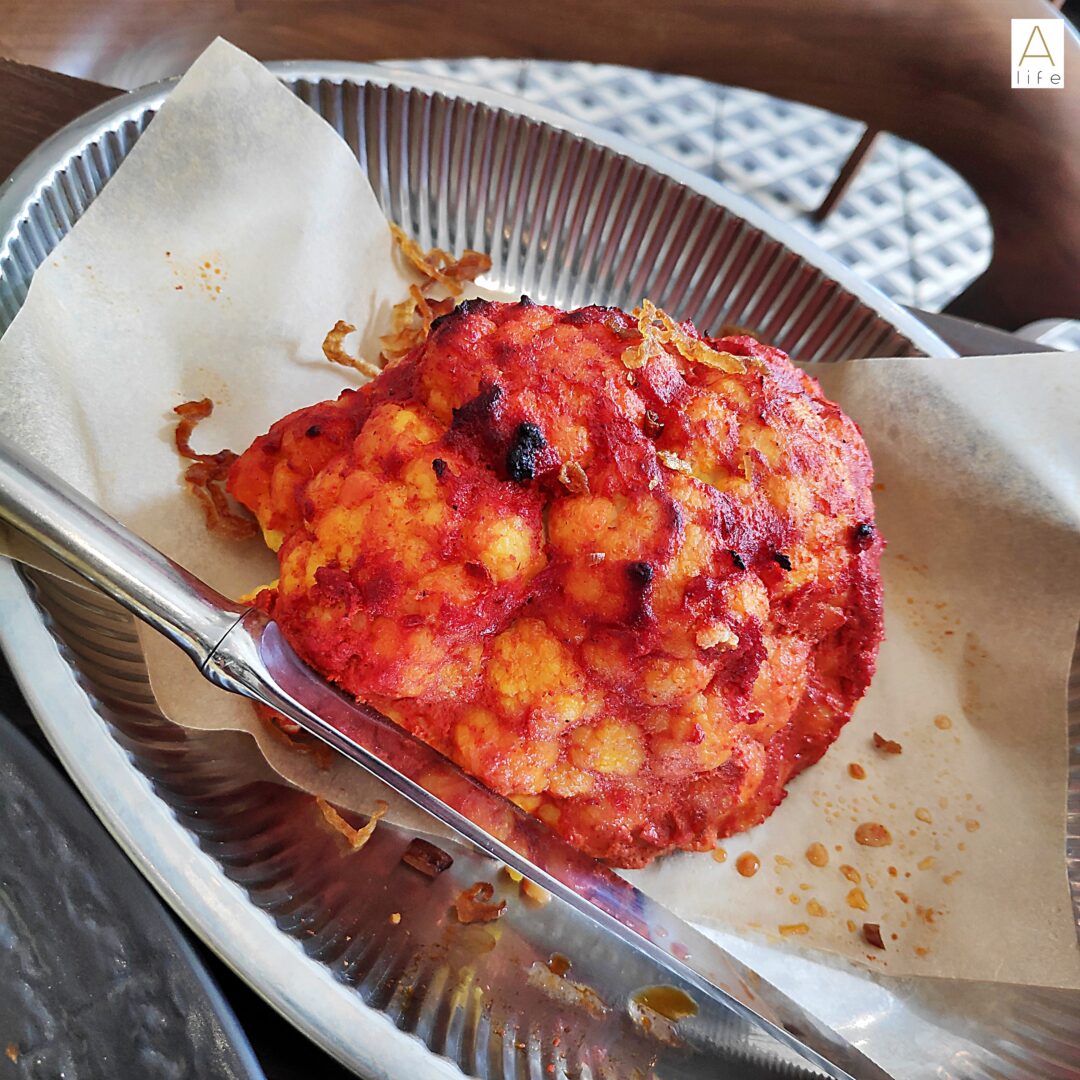 Masala Gobi: Whole char-roasted cauliflower in Masala marinade.
Excellent flavour from the charcoal and an excellent side dish.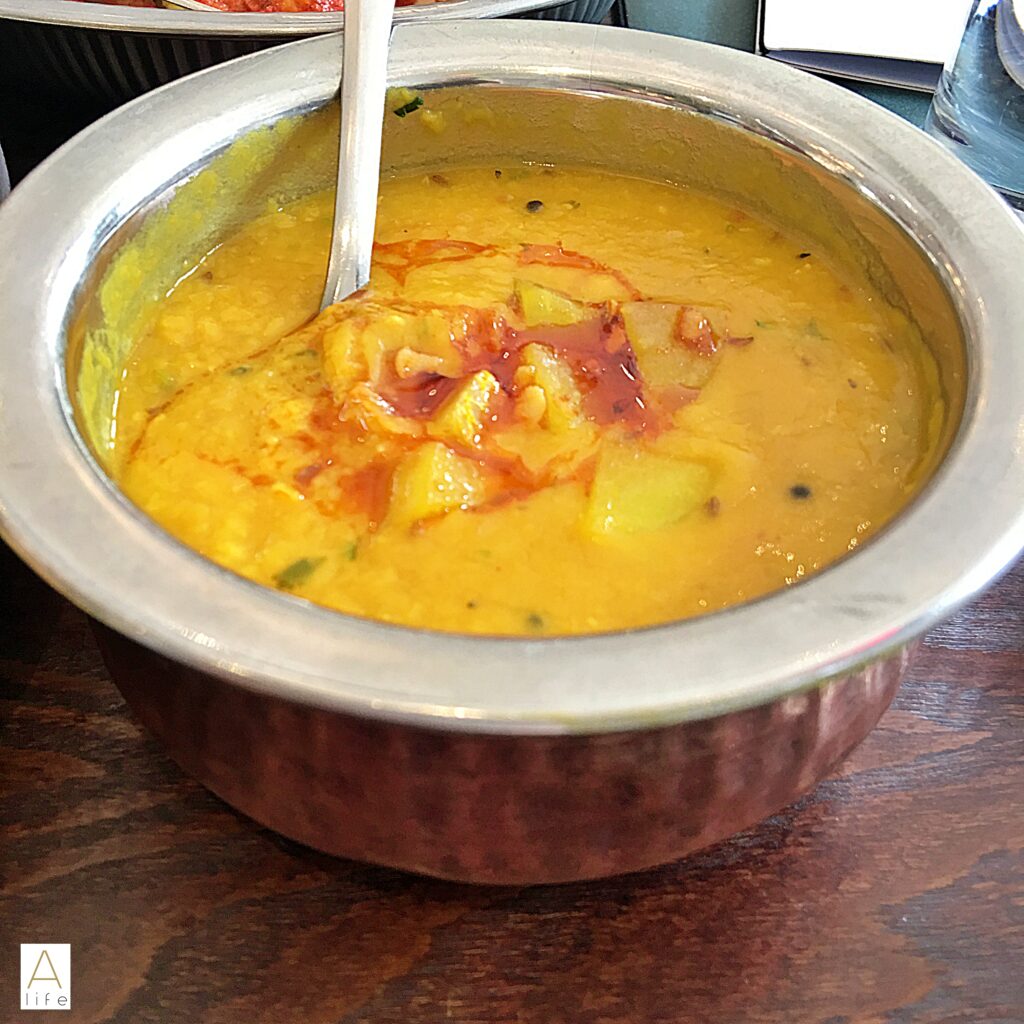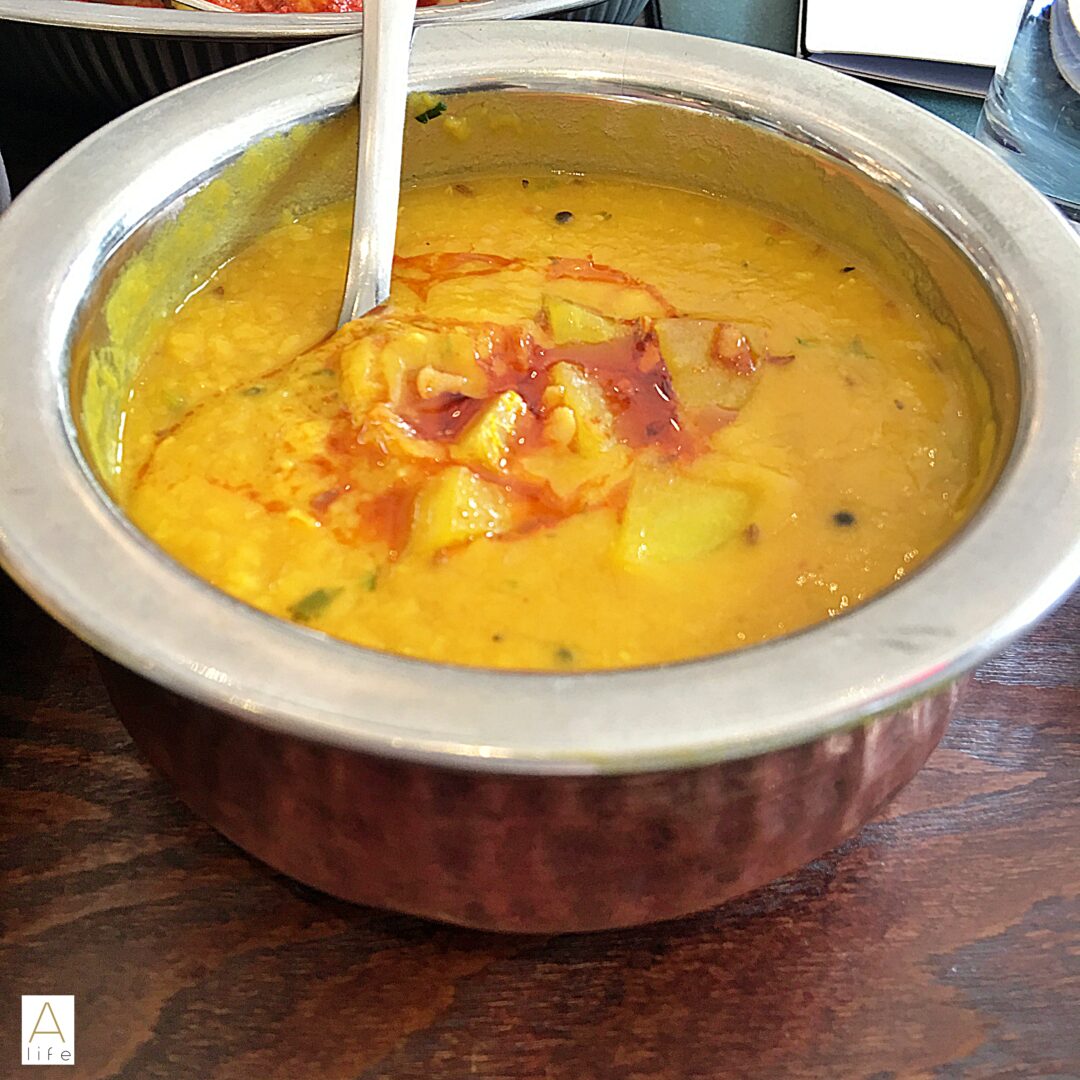 Papita Daal: red lentils with green papaya. I Normally make Daal at home but never tried with papaya.
Now that I tried, I can honestly say is a bit different. Tastes great, it's a bit more liquid than normal but with the Naan is great.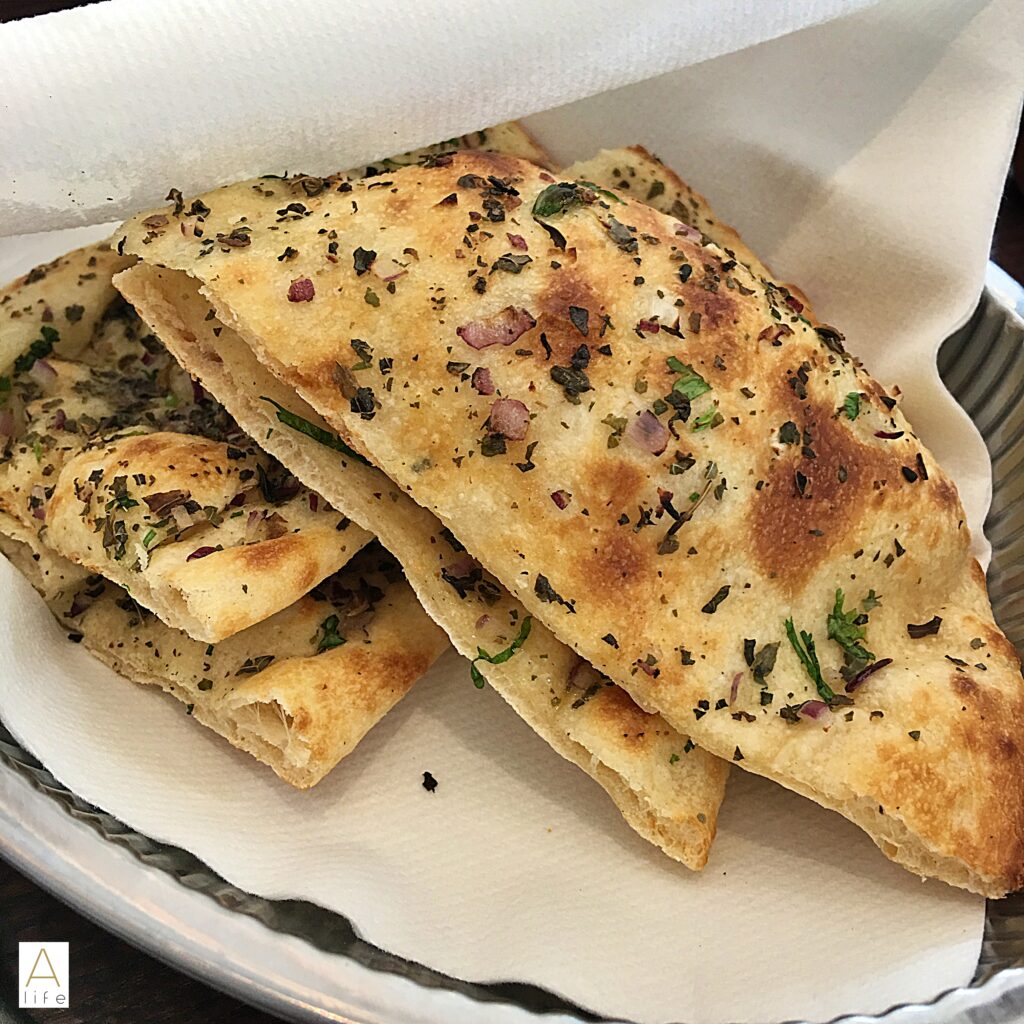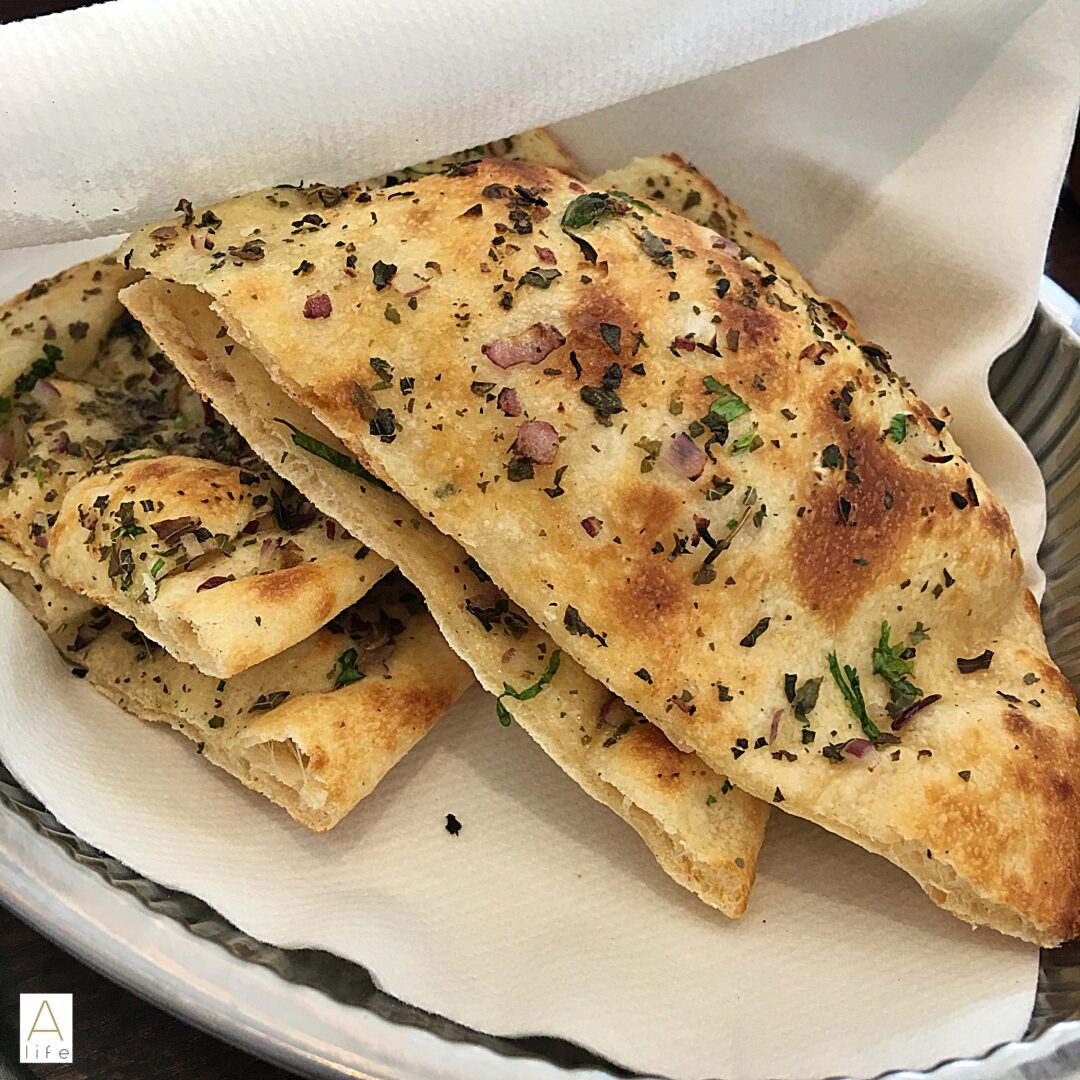 Naan Bread: Infused with fenugreek and light-brushed with truffle oil.
Homemade Naan is my thing. This was brilliant.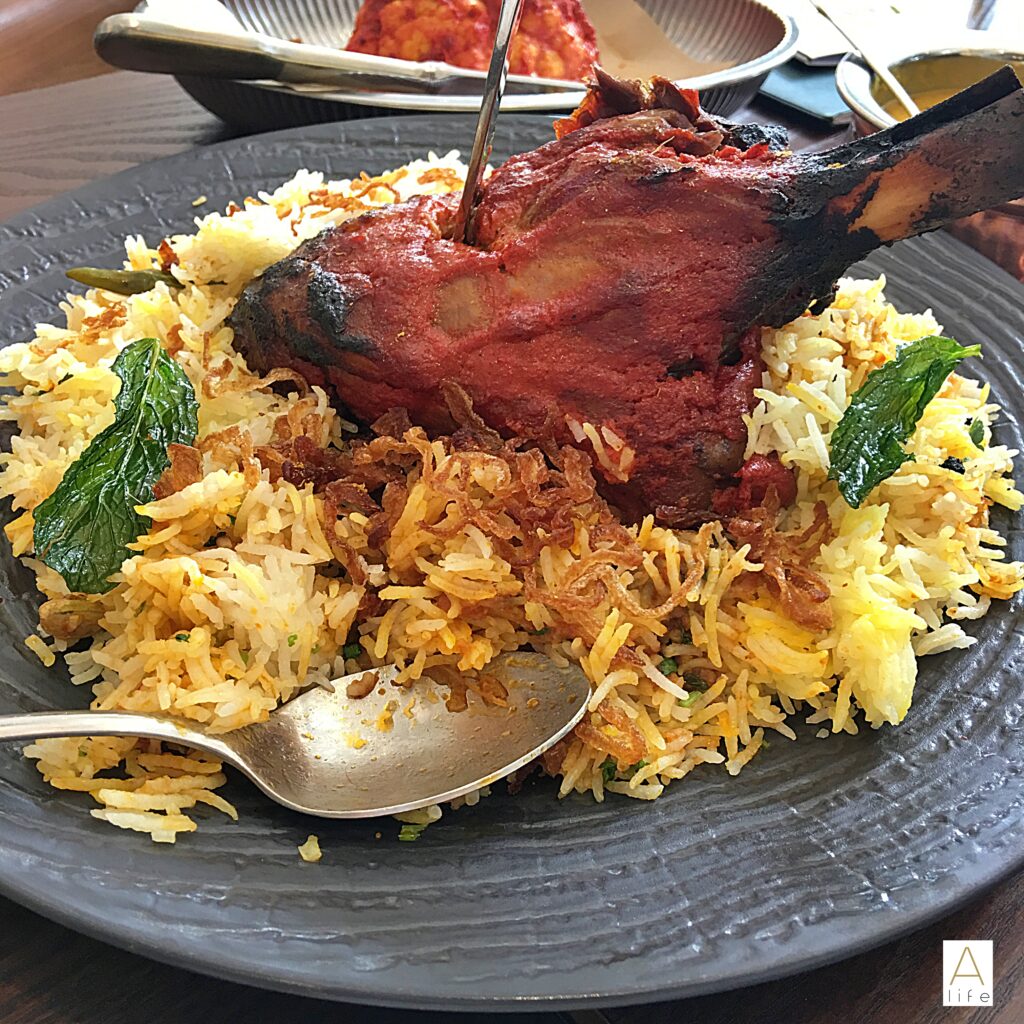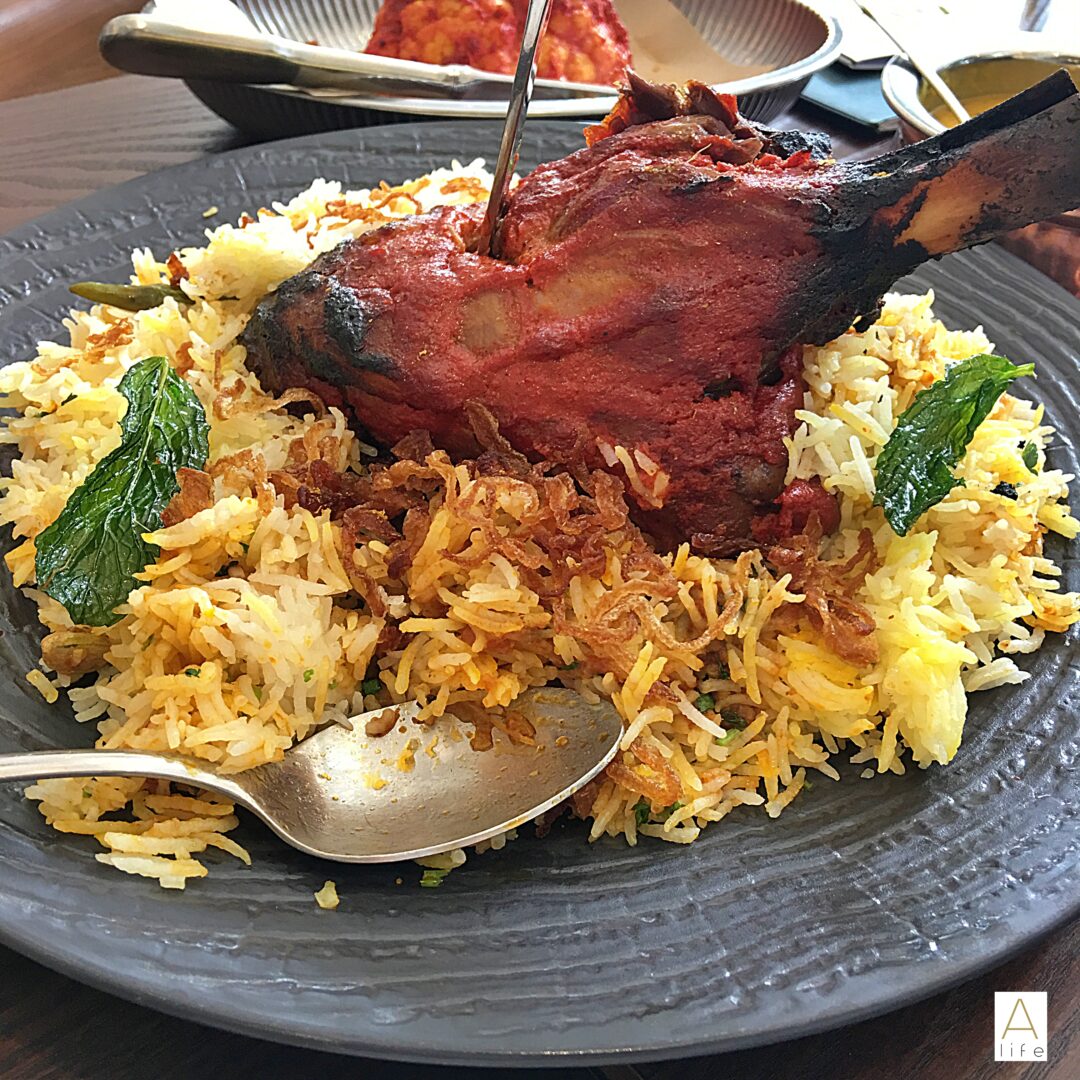 And the Piece de Resistance – Lamb Raan: centrepiece of tender slow-roasted shoulder of Lamb in tandoori masala marinade and
Biryani chawal, Basmati rice infused with Garam Masala, black cardamom and fresh mint & coriander.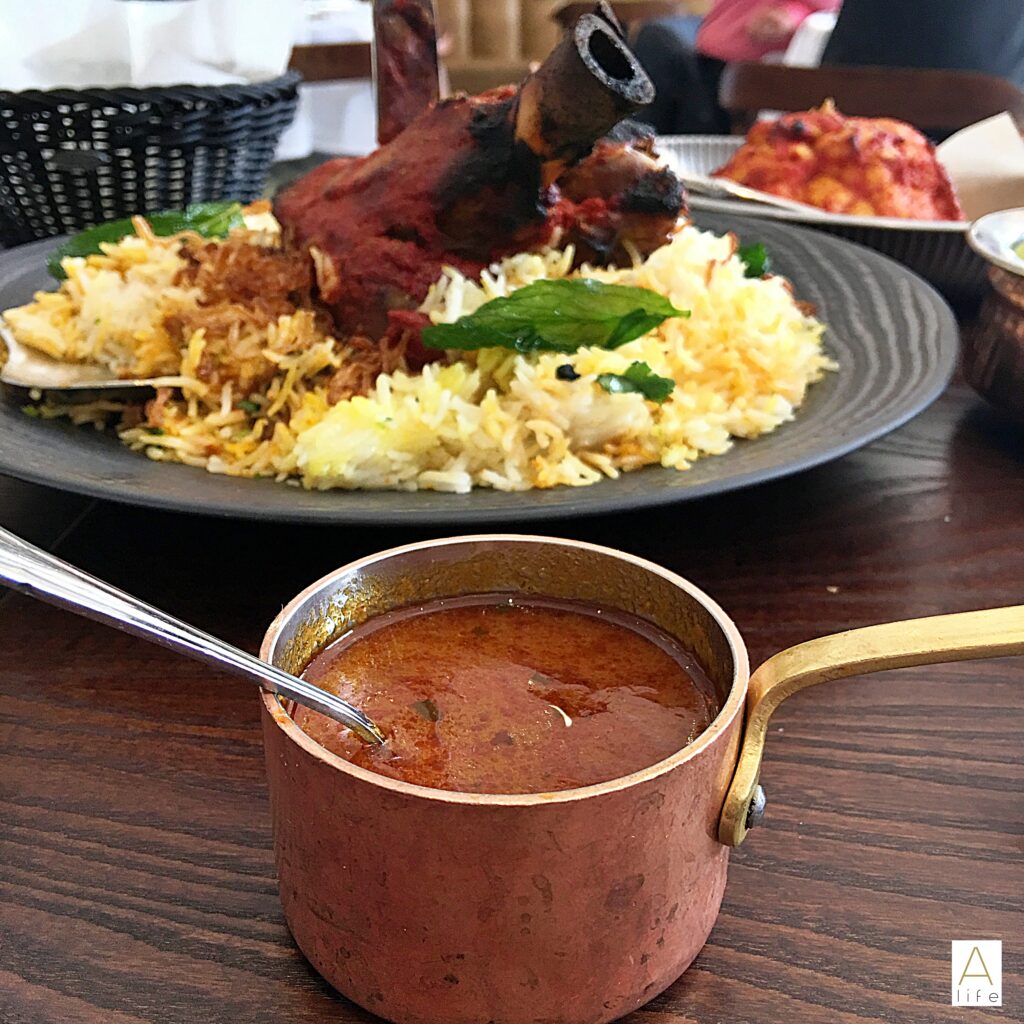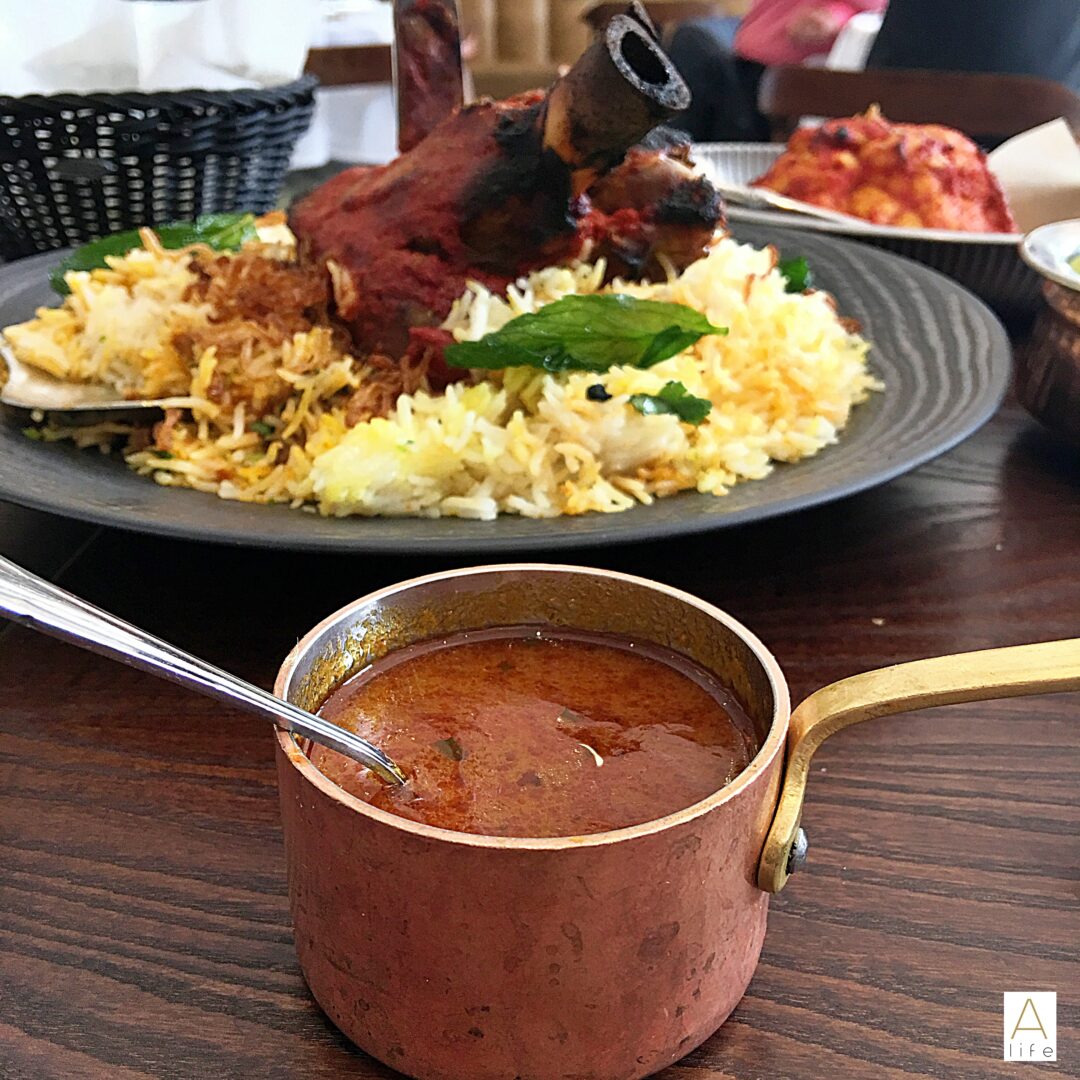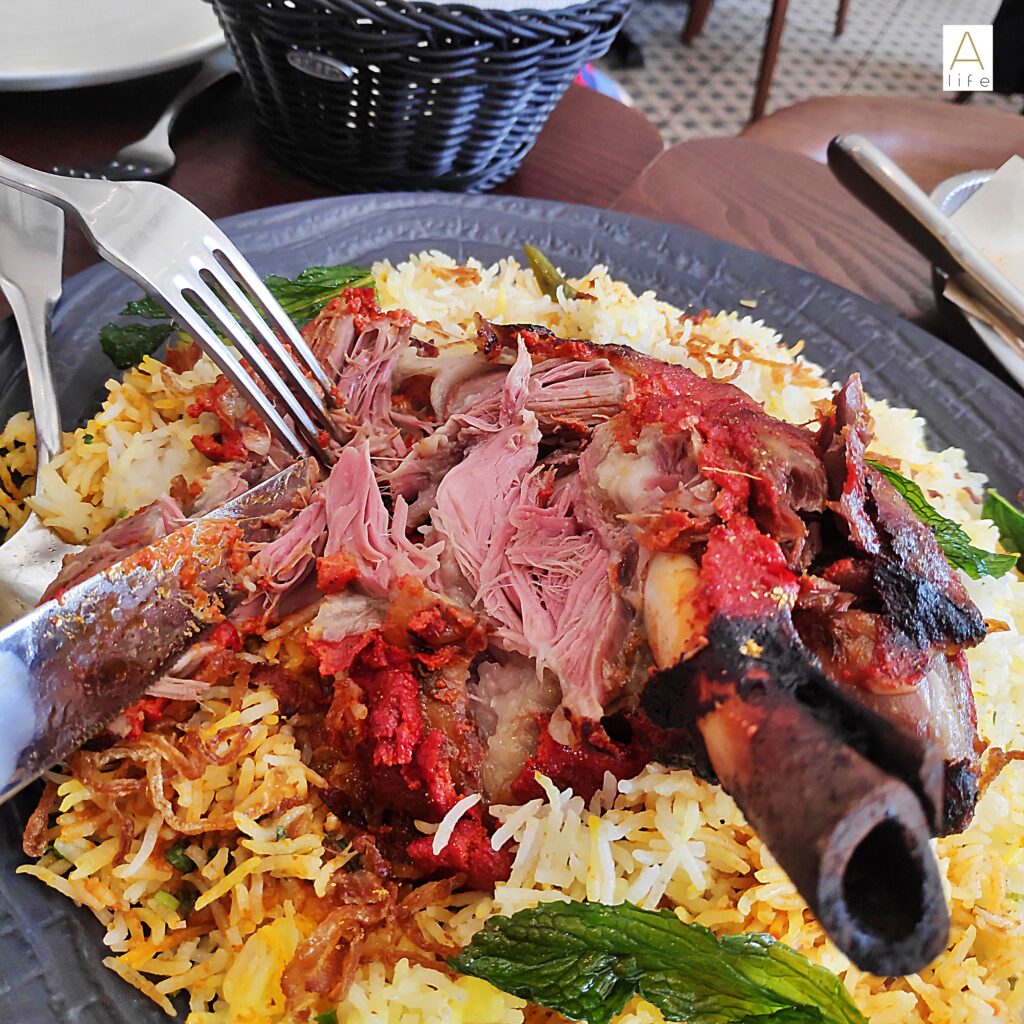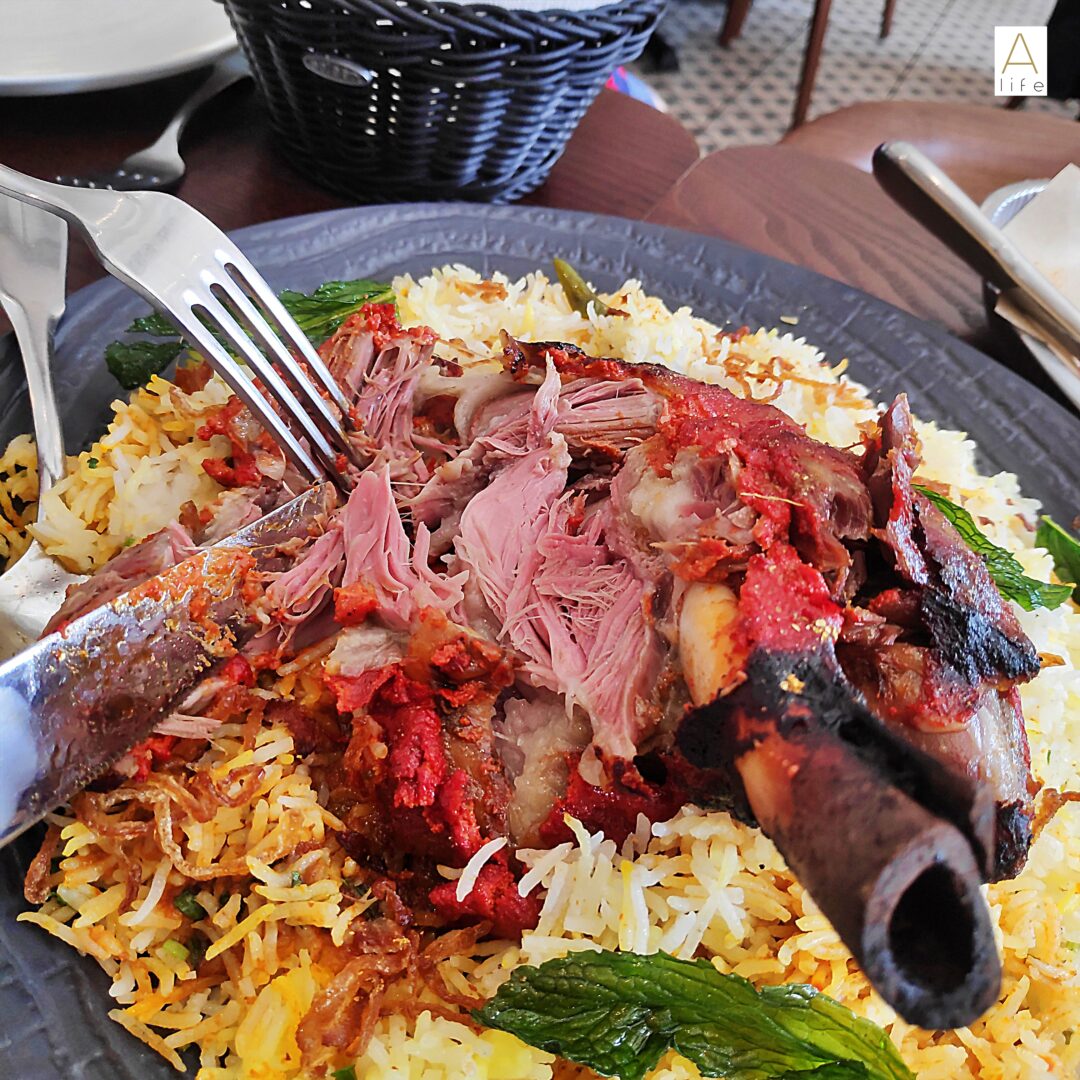 Absolutely melting-in-your-mouth-easy-smooth-pulling lamb with a superb taste.
Sauce/Gravy optional, but not necessary as this was so good on its own.
Wine
Paired up with an Excellent Tillia Malbec from Argentina (I do like a good Malbec), fresh and easily flowing (…not so much as we are parents, and we are Responsible! #ResponsibleParents).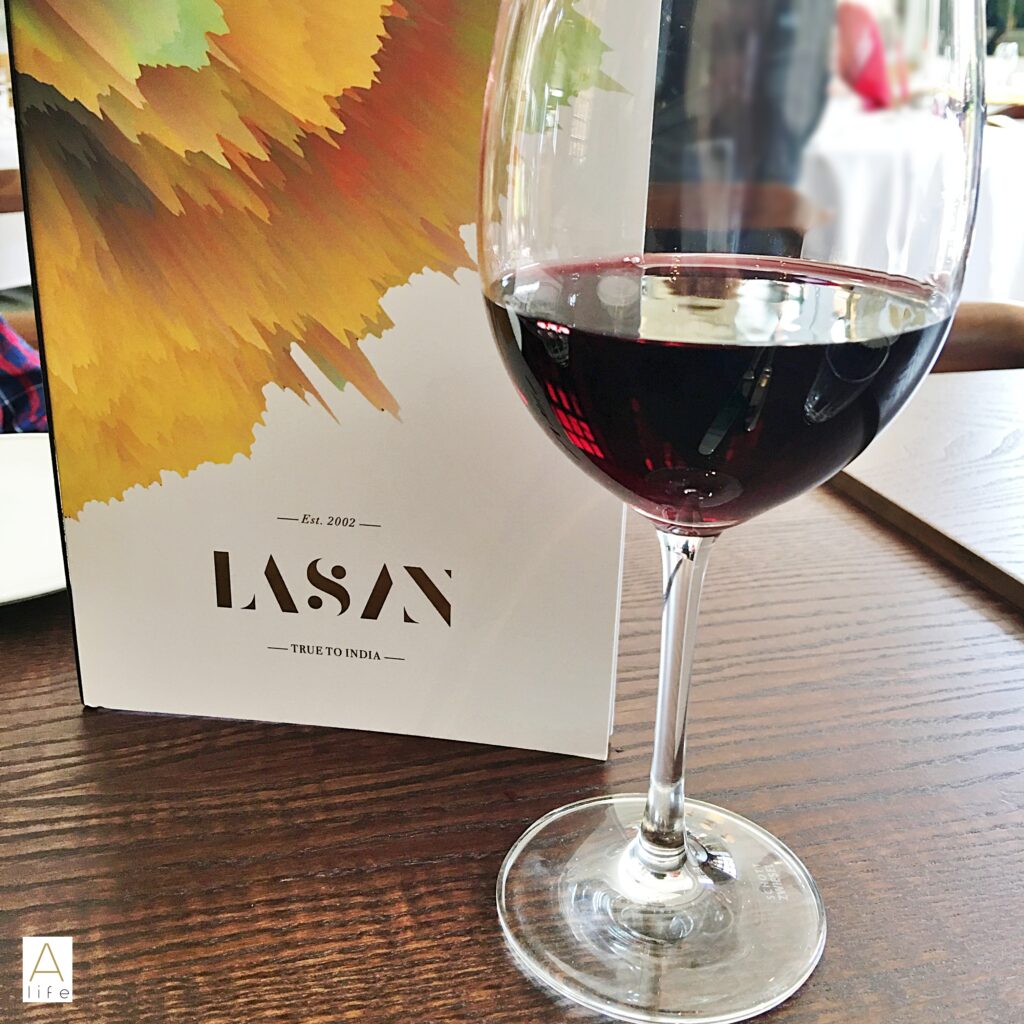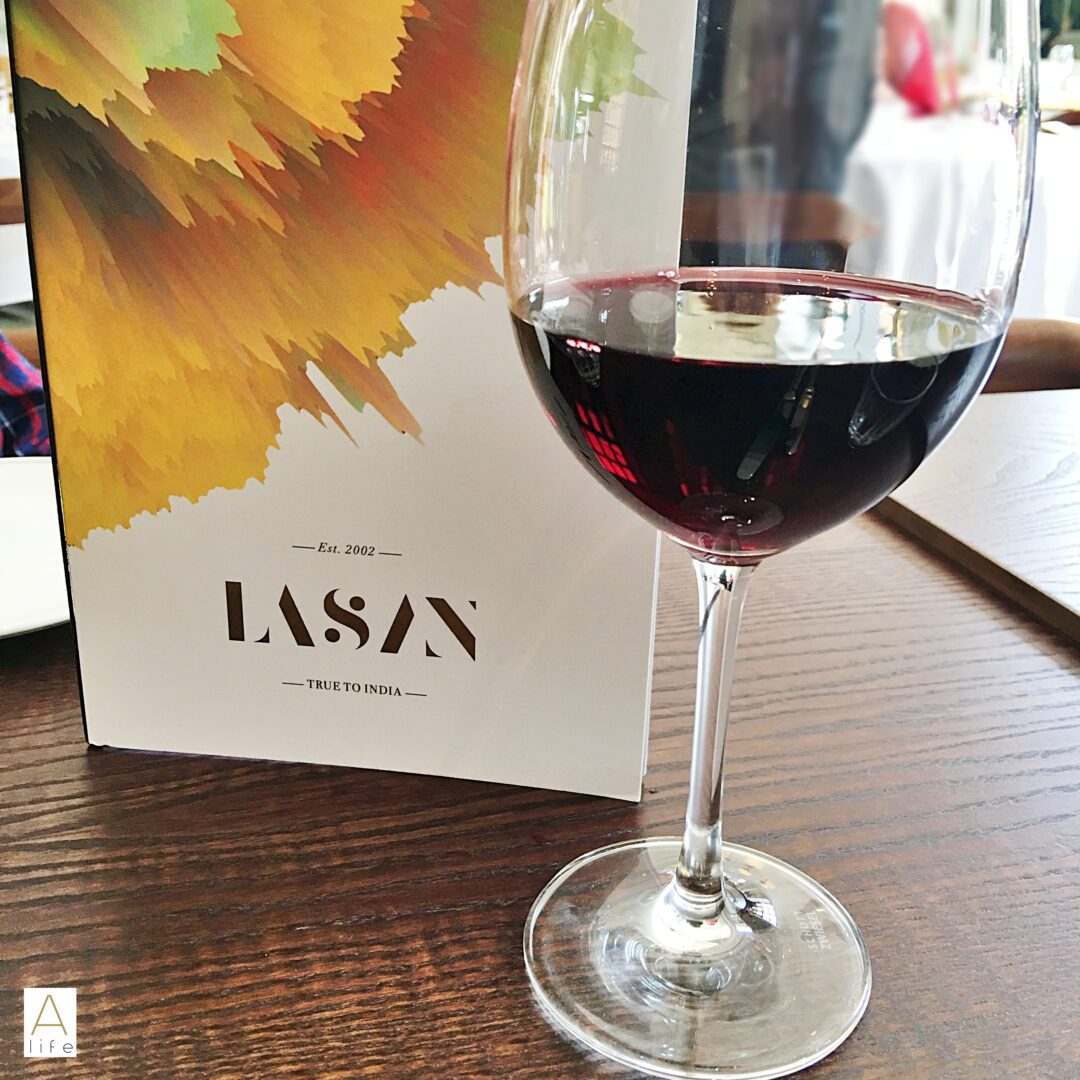 For sure a place to return with our family as it was delicious meal and the space is really cosy for a nice chat over a meal.
Make sure you do your booking on Lasan website or give them a call.
It's super recommend by us! And Richie approved.