Eve's Parcel is a period subscription parcel company.
They provide their customers with monthly essential sanitary products as well as a mix of pampering products conveniently delivered to your door.
The parcels include a mix of beauty skincare and relaxation products as well as indulgent edibles and wellbeing products.
Eve's Parcels is focused on female wellbeing and health, and promote self-care, and menstrual health awareness.
The parcels are designed to cater to all woman. They 4 parcels to choose from:
Sanitary Towel box – with the customer's choice of brand and absorbency
Tampons Box – with the customer's choice of brand and absorbency
Tampons and Towels Mix box – with a selection of absorbency's
No sanitary products – perfect for a woman going through menopause, pregnant or not having a regular period, but still want the pampering treats (these 

parcel

s make the most perfect gifts).
My choice:
I chose the 4th box, as I had the coil (this was before I took it out…now I wished I'd chose the 1st box… I will let you know in another post about this matter), and as my period is not regular 9or inexistent), I thought of having a pampering one. I deserve it! (*bling wink*)
Inside my Box: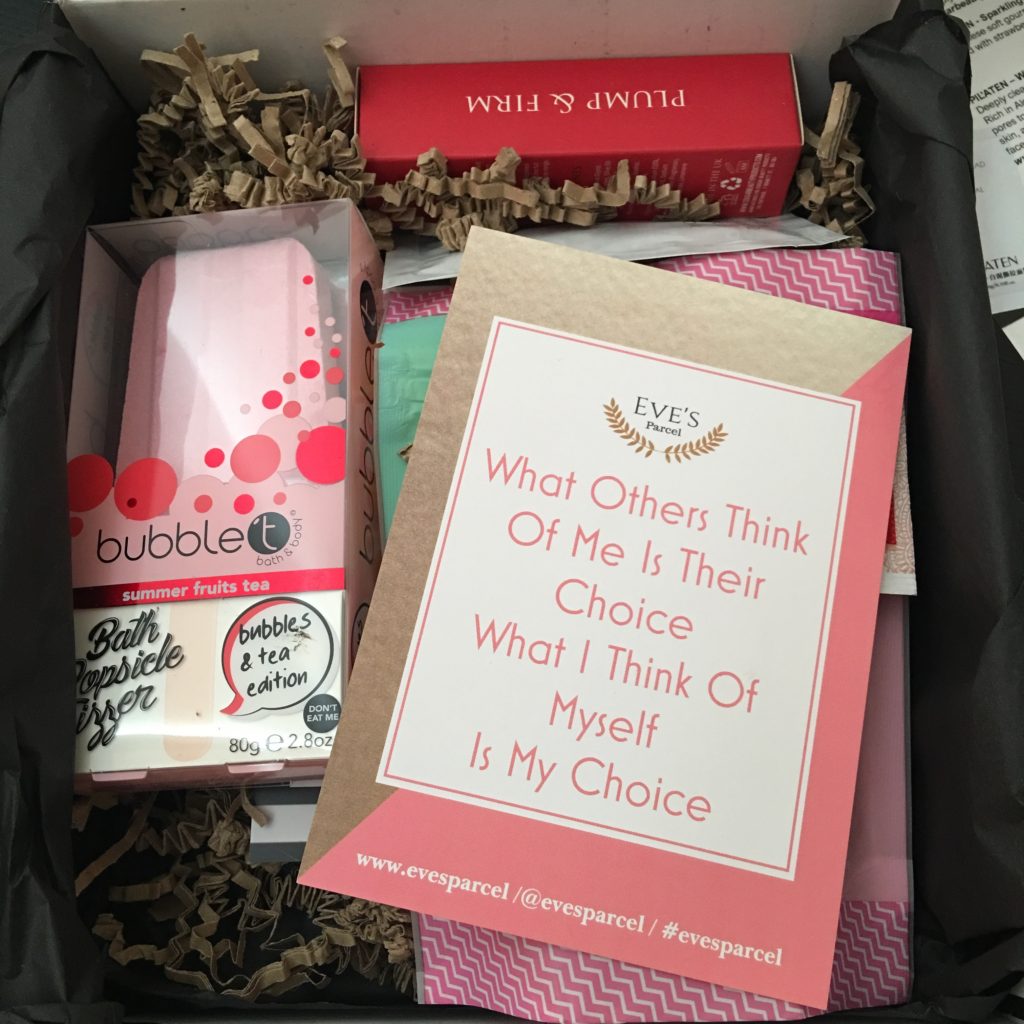 Bubble T Bath Popsicle Fizzer:
beside of being cute, it smells amazing!  Loved the fact of saying: Don't eat me, as it looks so much as candy!
Sugar Sin: Sparkling Rosé Gummies
It IS Rose Gummies!! love themmmm! Gluten free.
Cougar Hyaluronic Acid Facial Oil:
It firms exactly as it says. I have been using it, since I got it, and works wonderfully. use it before your cream and always add an SPF.
This serum is life! I love it. Superb!
Cura-Heat 12h Pain relief patch:
Because pain, period or not, can happen to anyone. This patch is a huge one and can be used as per the packet recommendation on the right image.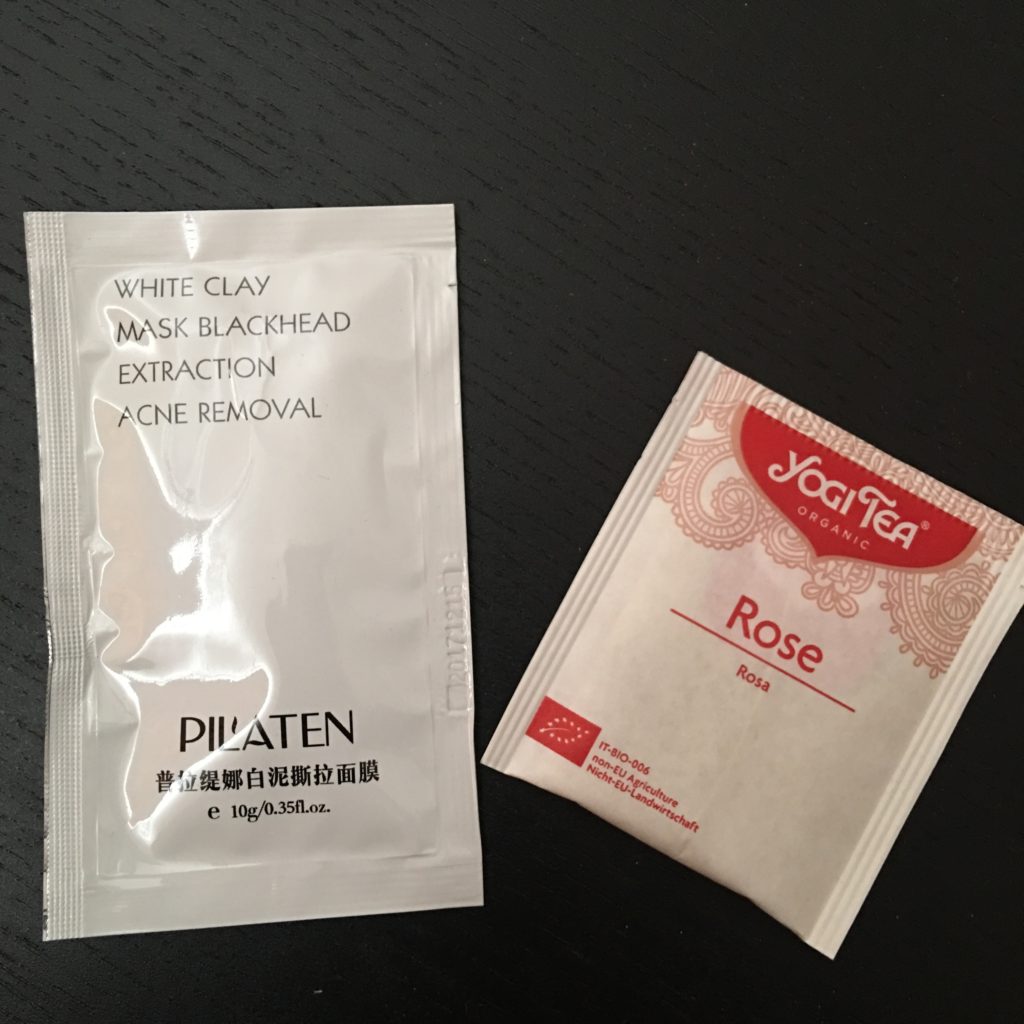 good for blackhead extraction and for acne skin.
A sachet of Rose Tea
A Yoga position every month to relieve the cramps and muscle aches.
Yoga helps you not only to keep your body healthy and zen, it helps to relieve the muscles and tone the body down, as well as helping you to focus in your breathing. Making this a good thing for body and mind. It definitely helps on the cramps as the breathing and concentration plus the de-pressure of the muscles are a powerful combination. Try it out and you know what I am talking about.
Coupon Code!
And here is a special code for my followers and subscribers. Use the code to an exclusive 15% off the first subscription box: EVES15
Use on the website: Eve's Parcel
Loved this little Box filled with goodies! For you or to give as a gift, I think is really worth it. Specially with my coupon code above.
Try your and don't forget to tag Alejandra's Life on social media with your thoughts.