August means, for most of us, summer holidays. I love to go abroad and take a light suitcase with me and bring my suitcase full of goodies for the places I go, little mementos or special treats for my home and for my family.
While traveling these past weeks, I had the opportunity to try out a couple of different pieces from Femme Luxe Finery, as I have been working as an ambassador for them for a few months.
The clothing quality is good, the prices are good, and they have a wide range that fits any type of body, any pocket and any occasion.
This will be flowy fabrics, easy to fold clothing and simple pieces. Remember that accessories do 70% of the bling.
Black Frill Sleeve Jumpsuit
Travel in style. I love this Black Frill Sleeve Jumpsuit this season. With a waist twist, frill on the sleeves and wide-leg pants, super comfortable to travel or for those hot summer nights. Can be combined with different shoes, suiting any occasion.
White Polka Dot Ruffle One Shoulder Dress 
Be pretty in polka dots this season and make a statement in the White Polka Dot One Shoulder Dress. Featuring a ruffle frill hem and a one shoulder polka dot pattern, this dress is cute on its own or with a pair of jeggings in black. Whatever you prefer and feel comfortable on, this is a winner dress, and very trendy for the next season.
Rolled Sleeve Collared Jacket
Top up your wardrobe for any season in this Rolled Sleeve Collared Jacket. Either in White or Black, these are my favourite pieces for now. I have been using them with anything underneath. Either to work, to a night out or to go to a party, This is a piece you should have: a Smart jacket. The 3/4 sleeve makes it great to add some bling watch or bracelet.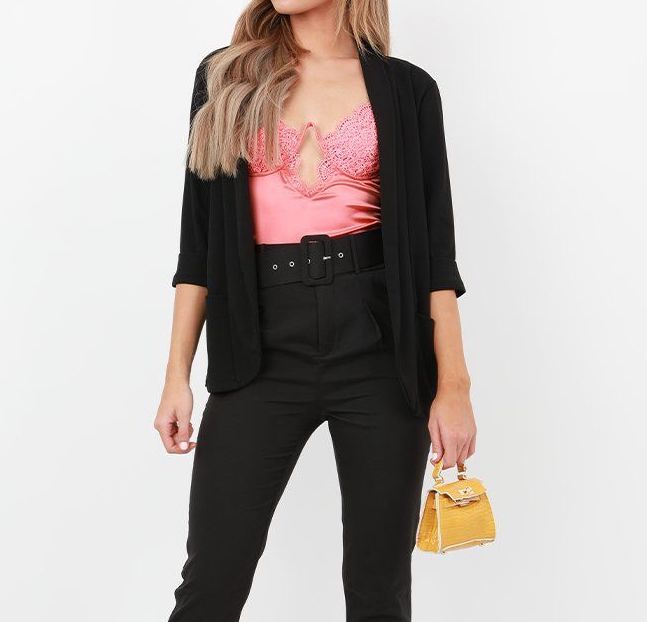 Grey Oversized Loungewear Set
Get airport ready with our Grey Oversized Loungewear Set. This relaxed oversized, long sleeve top comes with a matching tie belt and cuffed ankle style joggers. Team with your comfiest trainers to get the ultimate lounge look.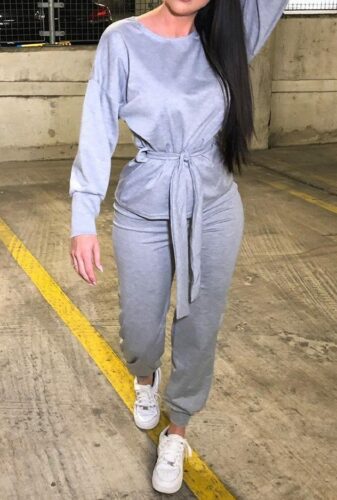 Khaki Loungewear Tracksuit
Keep snug this season and pull off a glamorous but relaxed style with this Khaki Loungewear Set! Add a pair of high top trainers for a sassy take on this seasons sports luxe look!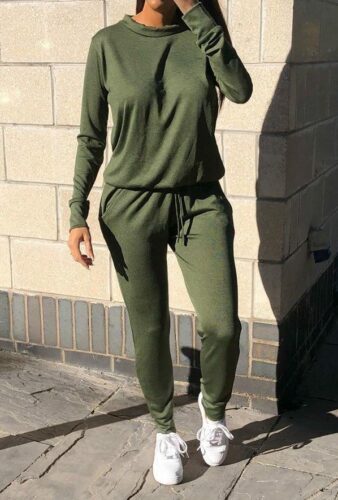 Black Lips Printed Oversized Long Sleeve Shirt Dress
One of my favourite pieces from Femme Luxe are the Oversized Shirt dresses. This Black Lips Printed Oversized Long Sleeve Shirt Dress can be paired up with leggings for loungewear, or with a pair of faux leather leggings for a more relaxed look or simply just as a dress. Love this one.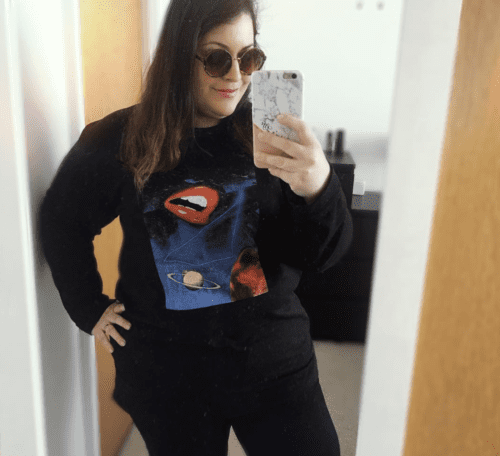 Don't forget to check my Instagram for more Fashion Inspo!
This post contains affiliate links. It won't increase any prices for you, but I will get a little commission while you do your shopping, helping Alejandra's life website to grow.