Most of us are working from home now, and our home is basically our office and a lot of you have conference calls, video calls every day, either with your boss and colleagues, as well as with clients.
So if you thought you were going to be in your "jammies" all day, think again dearie, it's "topper time!".
You won't admit, I won't admit (ok a little admitting) but we wear a top and on the bottom we still the "jammies", right?
Continue like that! "You're doing amazing sweetie!"
While travelling these past weeks, I had the opportunity to try out a couple of different pieces from Femme Luxe Finery, as I have been working as an ambassador for them for a few months.
The clothing quality is very good, the prices are good, and they have a wide range that fits any type of body, any pocket, and any occasion. Check online or download the App (tip: you get 10% off when you install it!).
The cute bow top!
This blouse is just the cutest thing. This Black Ribbon tie top is simple yet the detail of the neck and bow makes it a cute simple, easy to style and pair top. Perfect for Spring. Tip: There are other colours, so why not have them all?
Denim-Up
As I wrote before, Denim is back on trend as well. And what about this Blue denim and half white shirt dress? Comes with a middle tie to create the waist, can be used on many occasions and for different looks.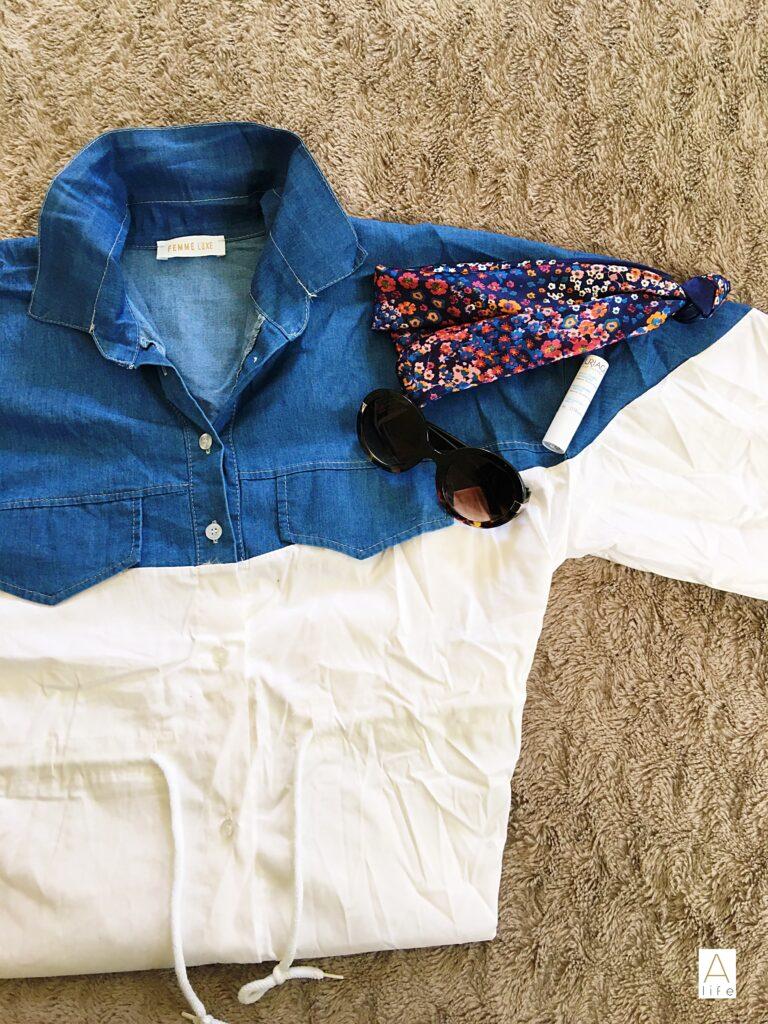 Crop Jumpers
At first, I didn't love them a bit, but now they are a perfect fit for anything. This cute Brown and black logo cropped jumper is a pure delight. I use it with my loungewear underneath, and since it is designer inspired, it looks great on a call as well as it's comfortable and warm.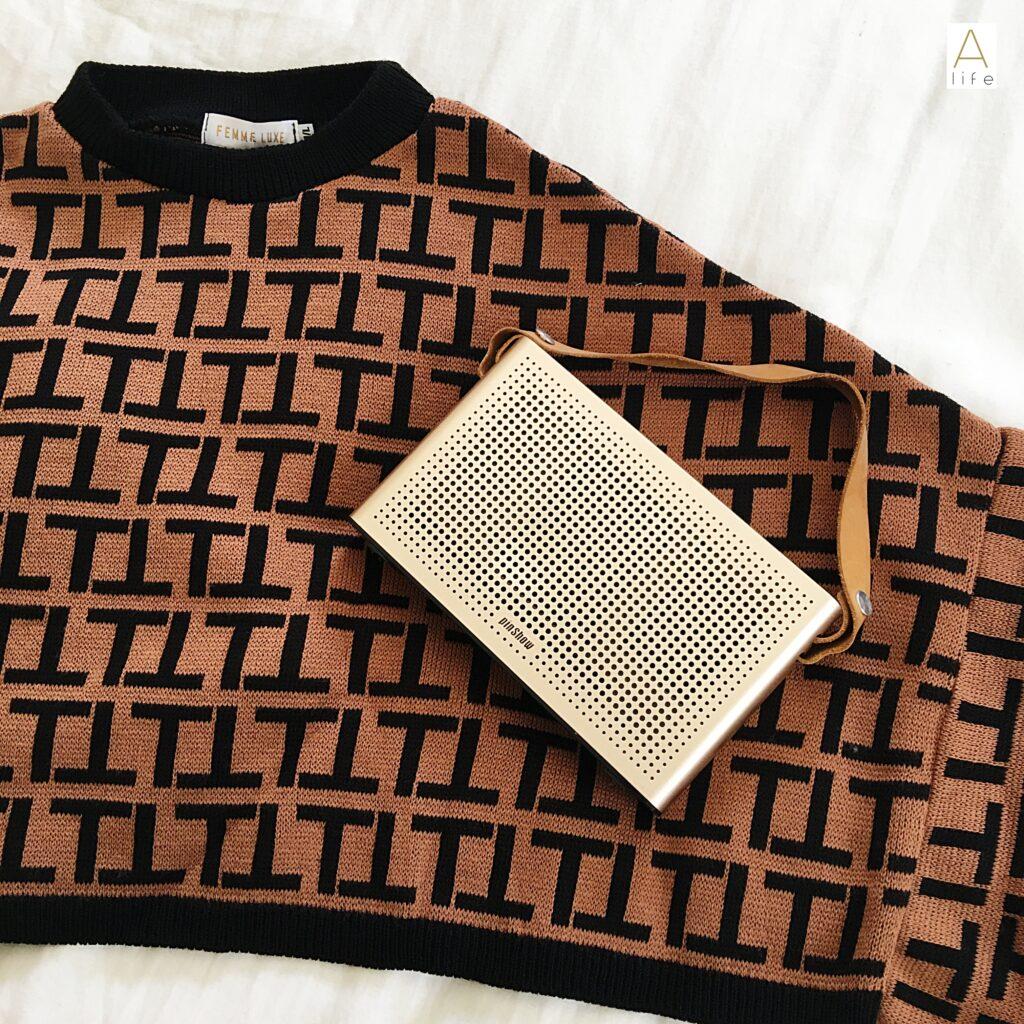 Jumpers
You all know my love for jumpers, and especially when they are from different colours than the basic ones. And here is a very beautiful colour, this Teal side split jumper is a gorgeous addition to my wardrobe and also very instagramable.
Plunge Tops
Don't turn away or scroll down! Everyone needs a plunge top, everyone! All sizes! A plunge top is always designed to point towards down, right, but did you know that a "plunge" will look very flattering? Believe in your aunty here, It will for sure!
It's the case of a very special piece this week, the White Ribbed Flare sleeve plunge top. Not confident at the beginning to wear it? Just wear a simple basic strappy cami underneath, it will create the same effect, or why not use a bandeau just like our next piece?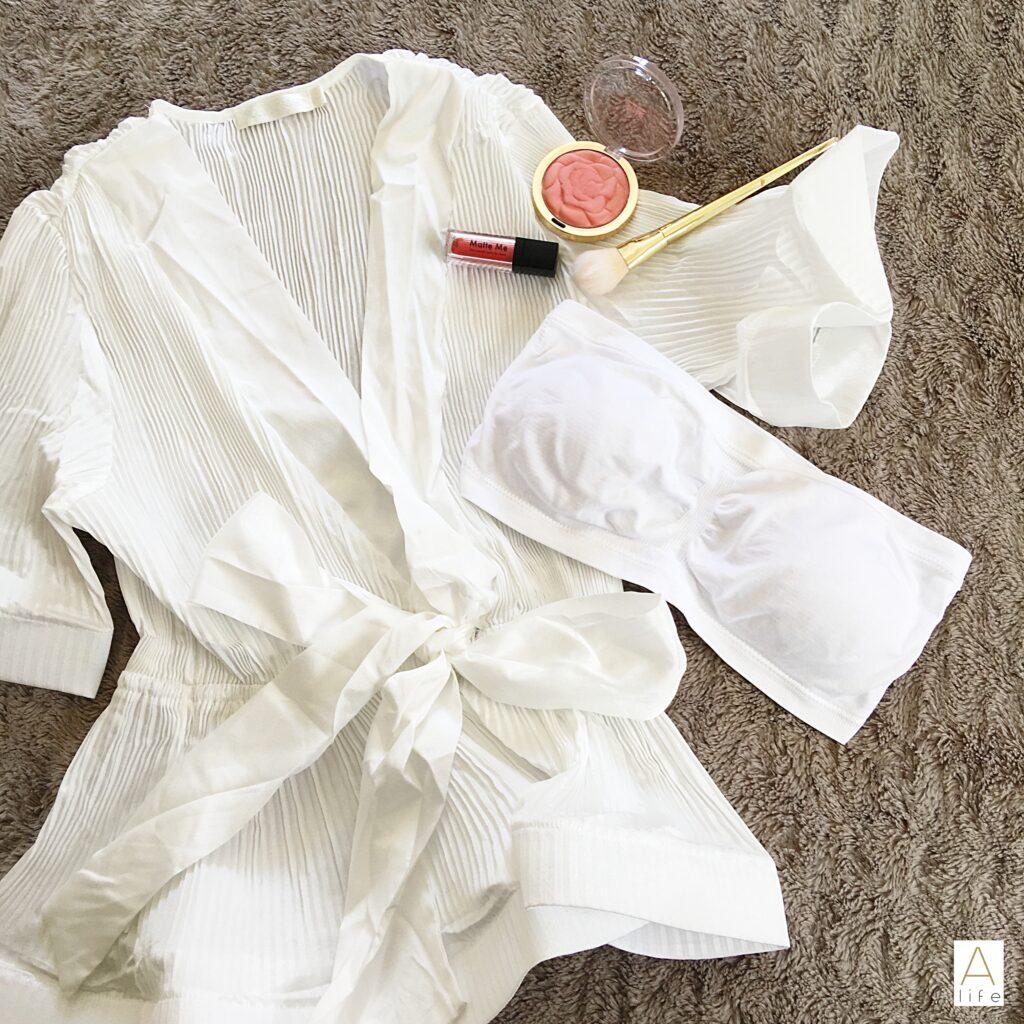 The Bandeau
Shapewear, a must-have for anyone. A Bandeau? A super must-have, especially for summer! This White seamless Padded Bandeau is just what you need to feel free of straps and …basically free.
This is a new piece on Femme Luxe, and is really well designed since it won't roll down, it has a large band and everything stays inside the bandeau, even that little roll underneath and between your arms and breasts.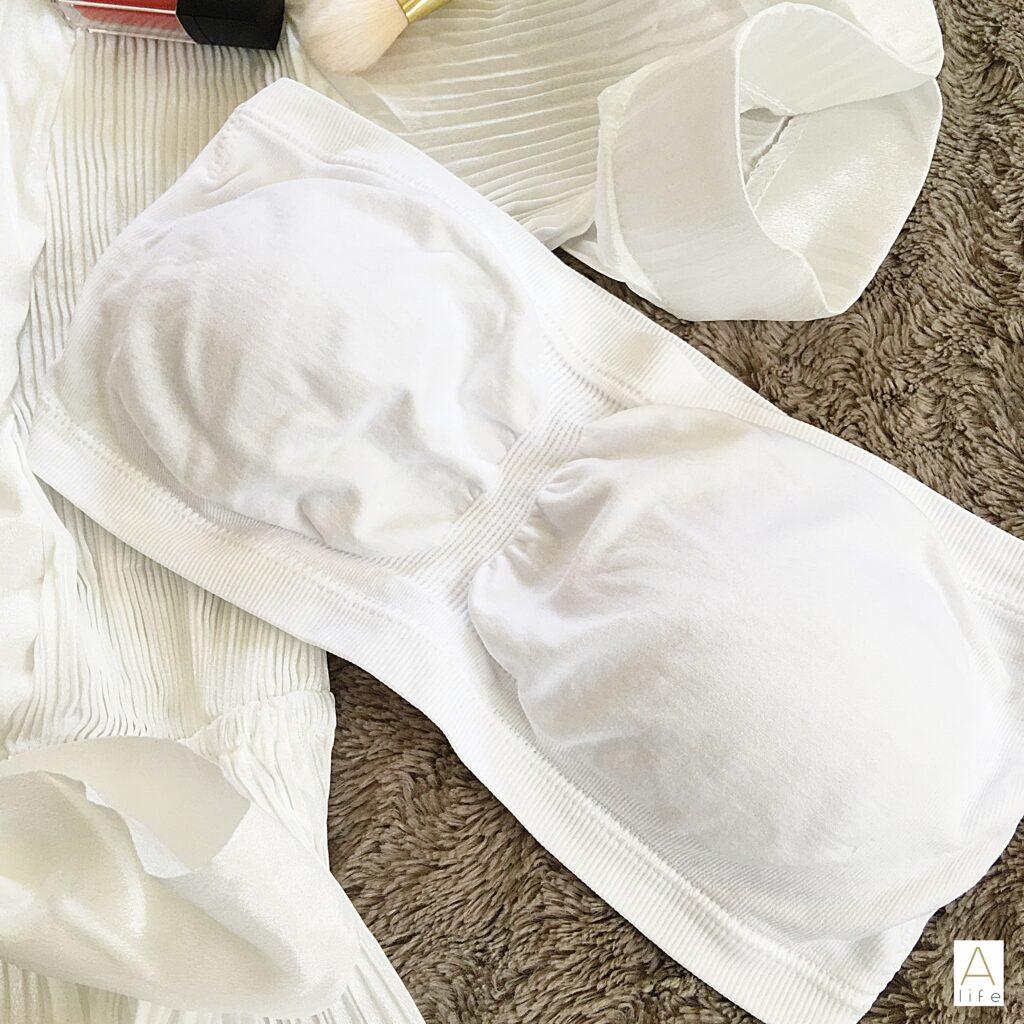 Shoes Alert!
Shush… You are working at home, but make yourself comfortable with a new pair of trendy sliders… You're welcome!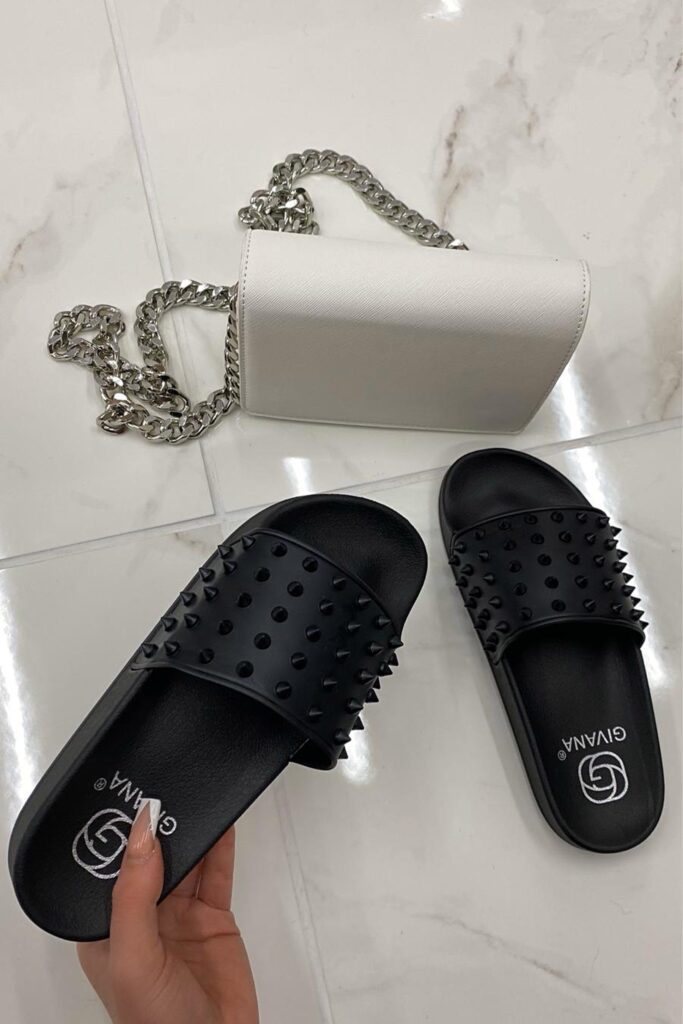 Don't forget to check my Instagram for more Fashion Inspo!