Wahey! Festival Season is here!!
Fun, friends, love, music, partying till early hours, spending days either sunny or muddy, anything goes, and we don't care. We just care about how much fun and what memories are we going to make.
Recently I have been in Glastonbury (not the festival…yet) and went through some really cool photos from the early days of this festival. Analysing the clothing from the 70s in the picture, I pretty much need to tell you what I say every year on tips for festivals.
Shall we start?
Keep it minimal
A pair of shorts or jeans, a T-shirt and a jacket. Simple but they can be combined for either cold or warm weather.
Remember that fun stops when you get freezing (I am in the UK…so…), unless you decide to the Kriss Kross (*Jump Jump*) all night long!
Minimal is not the same as Boring!
Not at all! Even though we are in the end of the 10s, I noticed that during festival season, everyone gets very vintage and retro with their looks. Bringing back the 70s colours, the rainbows. Pick whatever colours it suits you. I have been noticing some new pieces from Tally Weijl and they are super cute and affordable, see them at  https://www.tally-weijl.com/en_UK
Boots, Wellies or Shoes
Again, I am in the UK. I have wellies in a bright and bold aubergine colour and I couldn't care less about someone eyeing my wellies. I love them to pieces, they are super resistant and comfortable, no water or mud in my feet and I can walk with them all day long. But keep in mind rule #1 of this article: keep it minimal.
Choose the pair of shoes or boots that you can walk all day and night, jump, run, and that you feel comfortable and your feet won't suffer. There is nothing worse than having feet aching or with blisters.
Necessities
Keep it minimal but practical. You will need a hat (make it gorgeous!), sun cream, mini shampoos, conditioner and deodorant (Yes… please… do it…), moisturizer, a comb and hair ties.
Don't forget a pop up tent (easy to put on and dismount it after), a cover or a sleeping bag, plus munchies! Ah…and don't forget to hydrate: with water! A tip: take a pair of plasters… one or 2 pairs.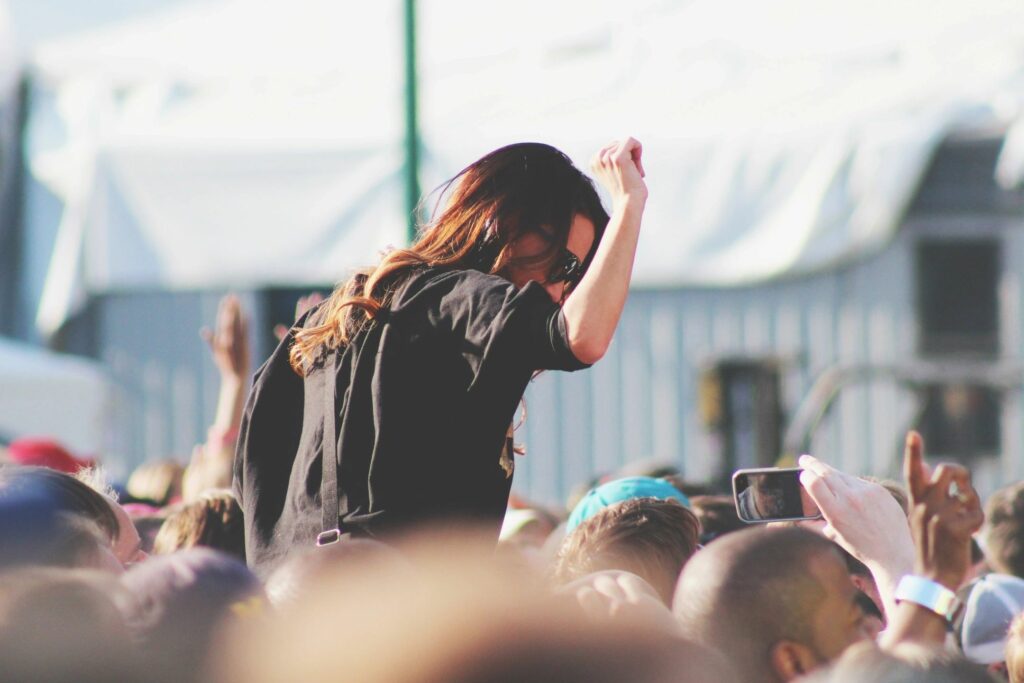 Make the best of this year festivals and have fun!
Remember: be fashionably smart but intelligently a good time.
All clothing images from https://www.tally-weijl.com/en_UK