Most of you noticed that picture on my Instagram, but Now is the time to speak about bedding.
I love a good well made bed. I love bedding and having a good quality bedding is, probably, 40% of good chances of sleeping well and rest, and your daily life will be less stressful and you become more focused and get positive towards life.
I came across this bedding brand, because I was searching for some wedding facts and wrote them here on the blog, and continued to chech what Crown Goose had to offers, as their products look amazing.
I wanted to see if their products were so good as their reviews said, to feel, to touch and to have a good night of sleep.
Most of you know I suffer from Insomnia and there are periods during the years I can stay without sleeping for days, or even just sleep 2 to 3 hours a night for weeks!
I thought that – Nothing like a good comfy bedding – and decided to get a few items.
This is what I got for the experience: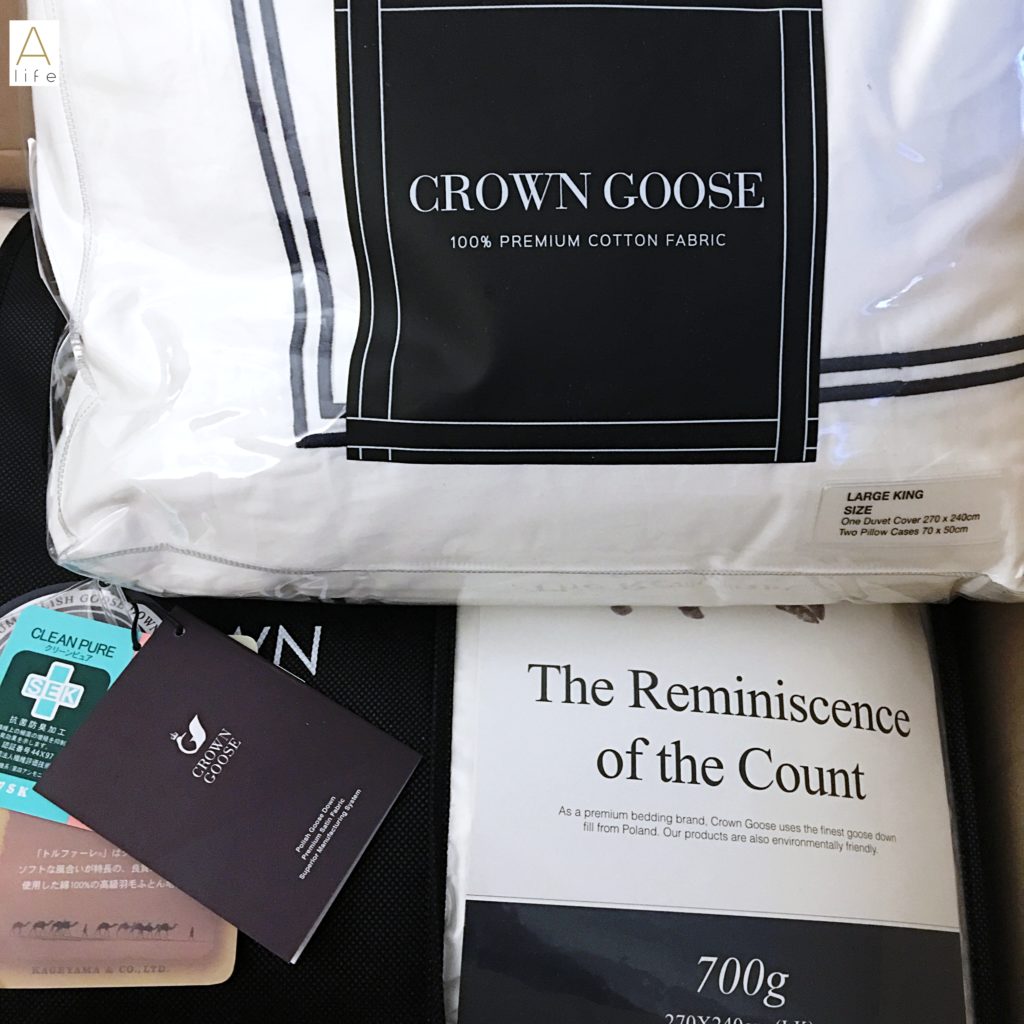 The Decor after you set up all the bedding is exactly like the beautiful pictures they have online. Your bed will literally look like that.
The Duvet is made with polish down, it even brings little feathers on the duvet bag, like a sample, for you to see they are real. I loved the fact that they thoughts about details, and that is very important. It's very important to check the quality.
Some specs from the Duvet:
Certified by Oeko-Tex standard 100 – class I, Crown Goose products go through 14 cleansing cycles and have 1000mm+ turbidity, confirming the cleanliness of the down product.
Total 16 loops on the duvet to keep your duvet in place.
100% goose down.
875 FP (fill power, which is a measure of "fluffiness" of a down product. The higher the FP the more air an ounce of the down can trap, thus the more insulating ability the down has.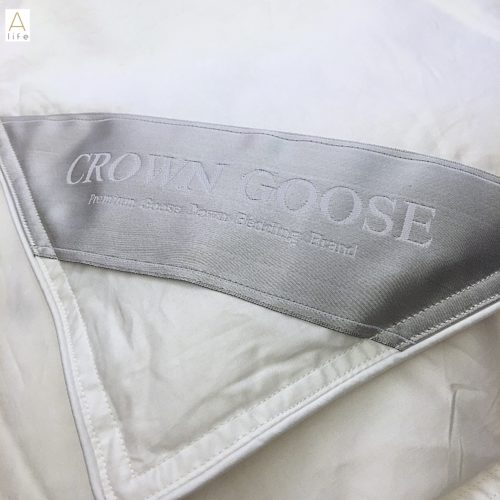 Some Specs from the Cover Set:
Soft, lightweight sheets that'll last through decades.
High quality sewing and backstitching.
Button closures.
Extremely breathable during the warmer months; retaining your body heat during the colder months.
Durable and does not pill or produce much lint.
Total 16 loops on the duvet to keep your duvet in place.
100% pure cotton.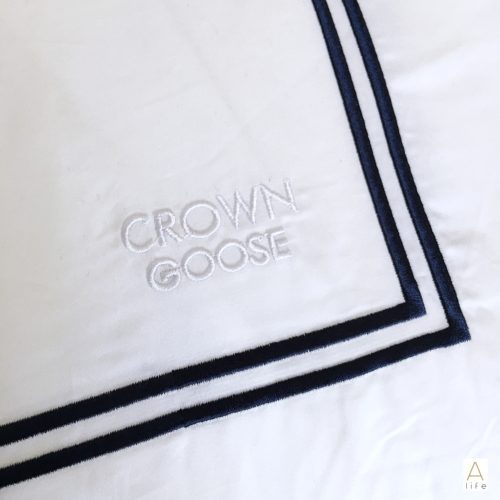 Another thing is, and prepared to be blown away, the duvets and the duvet cover has a little trick! Inside the Duvet cover you have ties and on the duvet, you have the hoops to tie them! *mind blow emoji*
No more duvets running down the cover and ending on your feet!
(If you knew about this trick… please let me have this as a personal triumph!)
My bed feels soooo goood! The cotton from the set is absolutely amazing with a 100% premium cotton fabric.
I am not always fond of white beds, but right now I am convinced and my Bed looks gorgeous, feels good and I have been sleeping like if I was in cloud nine.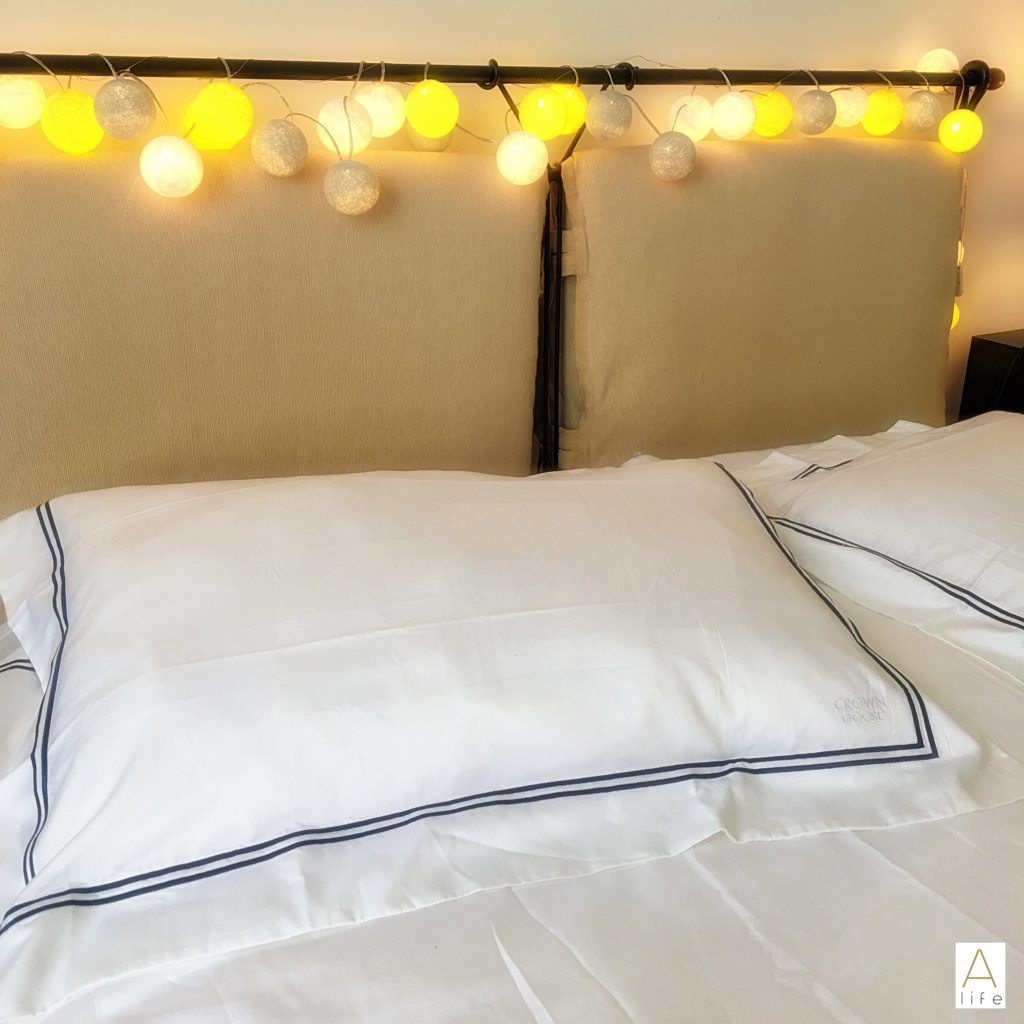 I didn't know Crown Goose as a brand, but you can be sure is the best spent money ever. They are durable, they are comfortable, they are flawless and they are elegant. From the embroidery to the package, everything is good.
I had to share about this experience and being honest as they are great quality bedding. All my family asked me when I got them.
See their promotions online at  Crown Goose.