On my recent travel, I've went to Coimbra, one of the most beautiful cities in Portugal, most respectively in the centre of the country.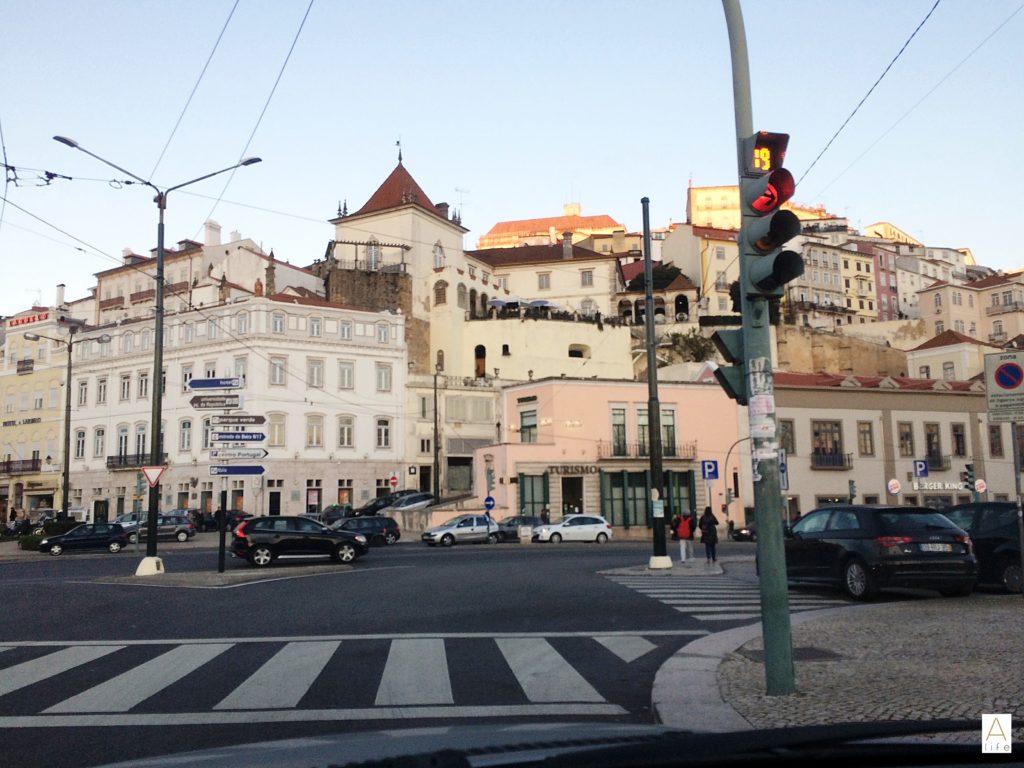 It doesn't have any airport – normally you go to Oporto and then commute to Coimbra via Train, bus or car – so I reached it by car (will let you know about it in another post) and the sunny weather plus the good company made this trip very pleasant and created happy memories.
We've stayed in the Dom Luis Hotel, 10 minutes from the city centre… but don't worry, they have a shuttle to take you downtown for free!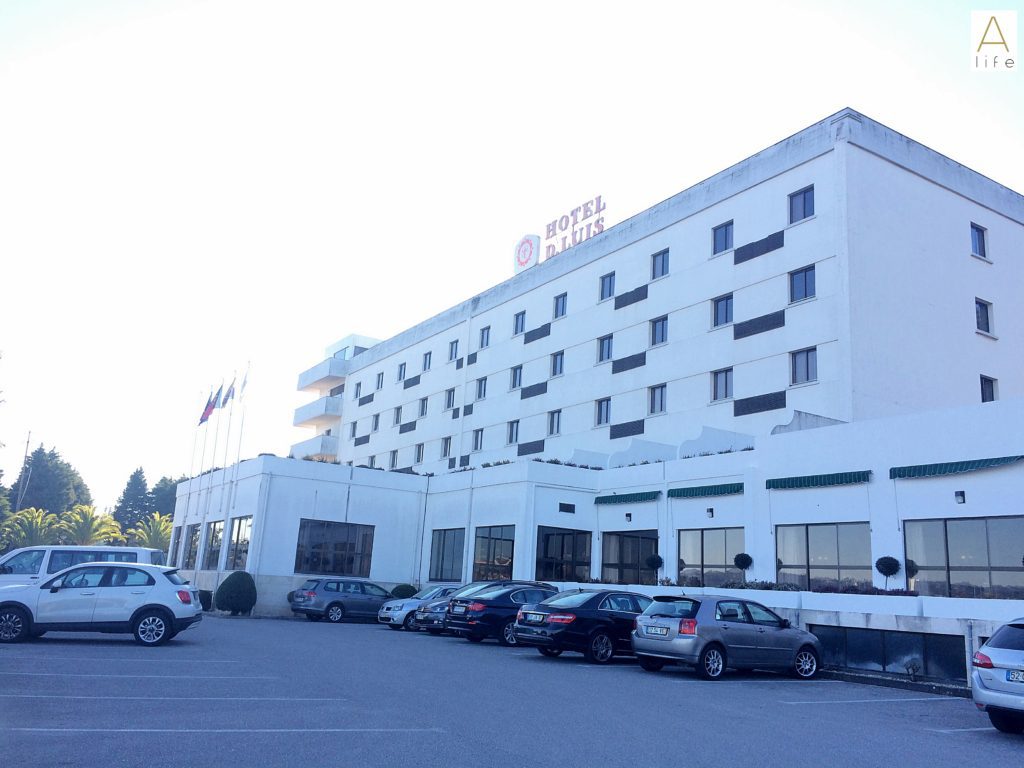 Quoting their website about them:
" Hotel D. Luis is located near downtown Coimbra, in a quiet area with stunning views of the city, the Mondego River and the University of Coimbra.
Inaugurated in 1988 and in keeping with a classic and functional style, it combines a family atmosphere and personalized service that distinguish it from other hotels.
With areas worthy of a 4-star hotel and adapted to the new technologies, Hotel D. Luis provides comfort both in pleasure trips and business trips. Access to the WIFI network is available at no additional cost throughout the hotel.
Its excellent location allows its customers to be near the town centre and simultaneously enjoy its calm atmosphere, without having to worry about parking. The Hotel has available a hotel shuttle service to the city centre, for the guests.
At sunset, the gardens of the hotel induce to walks that will transport your imagination to another time, because wherever you look you can contemplate one of the oldest cities in Europe.
In the Panorama restaurant you will have the privilege of tasting the most exquisite foods of the city
and enjoying the best views of Coimbra. The bar, with a varied list of cocktails and appetizers, is the ideal place to relax after a day in the city.
Hotel D. Luis rooms and services are also ideal for meetings, for it has 5 rooms provided with the newest technology, perfect for hosting meetings, conferences, wedding receptions or dinners for special occasions, making it the ideal complement for the many events that take place in Coimbra, the University and the hospitals.
Built Year: 1988
Last renovated in: 2011
Nr. of rooms: 100
Nr. of floors: 7
Property type: Hotel
Hotel class: 3 ***
/end of quote "
My point of view:
I came to this hotel a couple of years ago. This hotel is a very family orientated one, with simple commodities such as free wifi and kids Cot beds and high chairs, Tub for the baths, hair dryer. Fortunately the hotel is under remodeling and it was needing it, because nothing lasts forever right?
The staff is friendly (especially that young man in the breakfast room that made sure me and RJ had our soya milk) and very helpful.
The price for the night – a twin bed room with a cot (me, my sister and RJ) and breakfast for us 3, was 53 Euros = £46 (January 2017), so I considered it cheap. The night was peaceful and we slept good with no interruptions… or were we so tired from all the trips?… joking – It WAS peaceful.
The hotel is literally alone in a hill, with our room on the back of the hotel with the green and birds singing from the hill.
The hotel itself still lingers in the 80's/90's but there is no problem about a bit of kitsch, or hipster look. It was very clean and had everything we needed for a good night sleep. With a lovely view from the Hotel, Night and Day.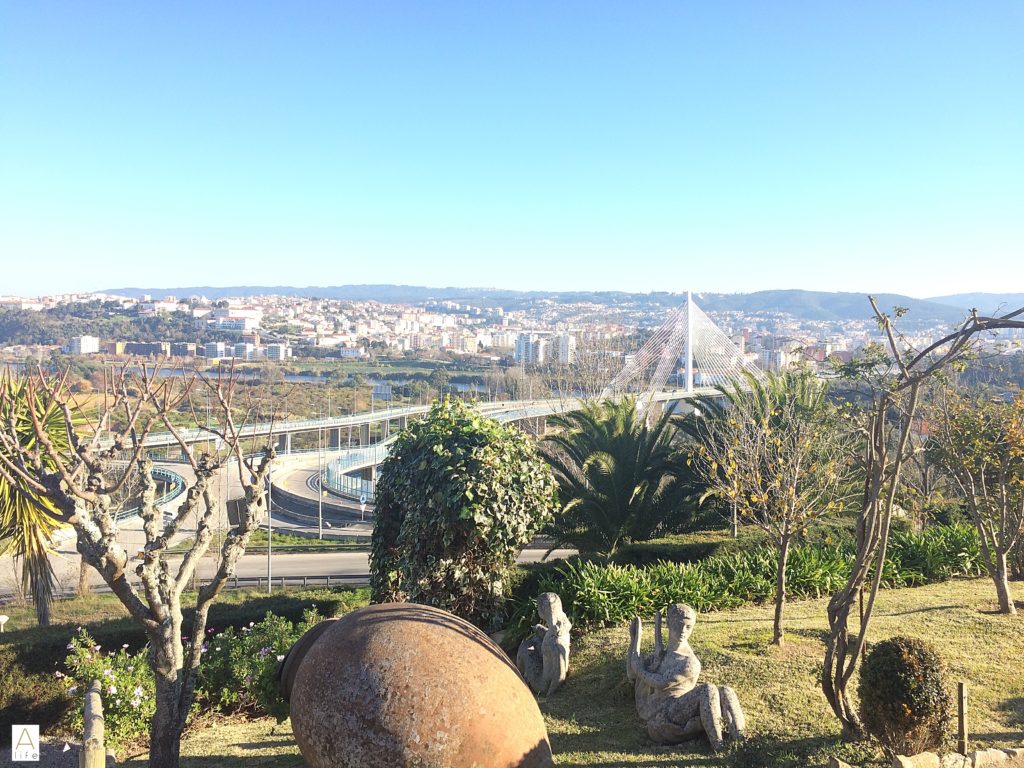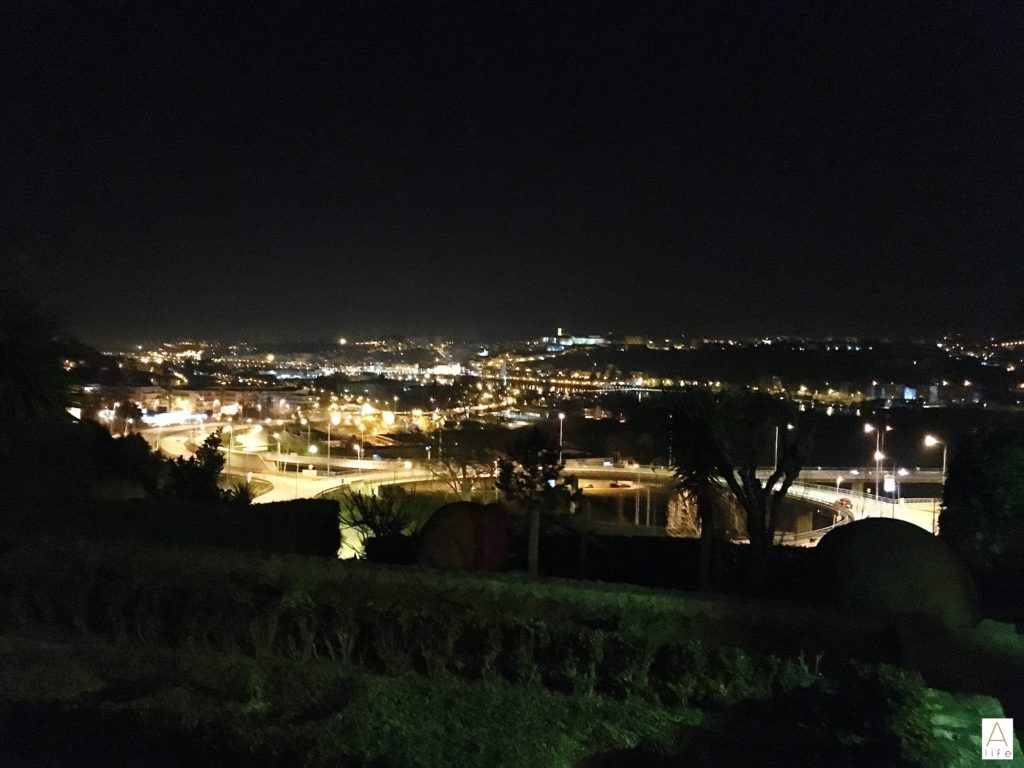 Full view:

The breakfast was a very good one, continental with the wonderful delicacies of Portugal food: One of the best foods if I may say! Bread of all types, cakes, good coffee, tea, deli meats, yogurt, cereal and fresh fruit from the market – you ask and they will make sure you have it. Soya milk and gluten free bread is available, for any other allergy just make sure you call them first and they can get it to you.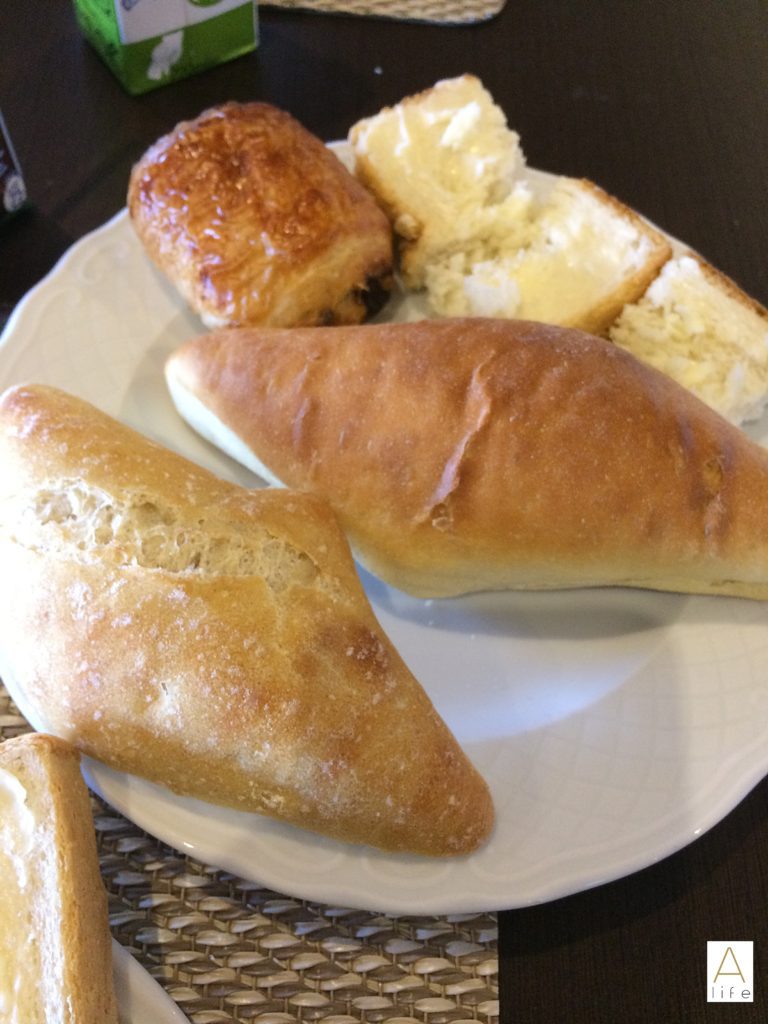 You have a Bar, a restaurant and other facilities, see on their website: http://www.hoteldluis.pt/en
A large Parking is available for free as well.
See my Pics:
A nice experience with my little one and my sis that I miss already.
I give Hotel Dom Luis in Coimbra, Portugal: 4 star rating (out of 5).
Thank you Hotel D.Luis for having us! Obrigada.