2021 Update!
As many of you follow me on social media, I love to go to the south of Portugal, called the Algarve, most specifically in the town of Carvoeiro.
My family and I always go there for the holidays as it is a simple town, great for families and very calm, but with everything that you need, from supermarkets with British food (just like being at home) as well as great and cheap restaurants with excellent Portuguese food, beach and pools. Everything is near, and you can walk everywhere and safe.
Safety: Did you know?
Portugal is considered the 3rd country in the World with the highest level of safety? Safe, fun, and cheap? Brilliant!
If you want to rent a car (like me), consider booking it on the faro airport via your agency or online. It's cheaper to rent it on the airport. Things get even better as you can plan to go to a beach every day or plan to visit caves or see the dolphins or even go and have a whole day in an aquatic park. You have many things to see in the Algarve, so make sure you plan in advance where and what do you want to do.
How to get there
Faro is the capital of the Algarve region, and most of the British airports have low-cost flights toward there. The other way is going to the country's capital, Lisbon, and get the train for the Algarve… or just like me: go to Lisbon and then pick up a car and drive 2 hours towards the Algarve. Other than that, you can always check travel agencies' websites and try their competition to win £500 to spend.
Tips:
Normally, to get cheaper bookings for fun parks or visits, check the pamphlets that are in the hotel or supermarkets. They usually have discounts.
Need cash? One traveling tip: don't buy money outside the UK. Portugal has one of the lowest conversions for ATM machines! So make sure when you go to the ATM machine to select the amount you want and when they ask whom they should charge the conversion (your bank or the Portuguese conversion) select Portuguese conversion. And another thing: they never charge for cash withdrawals!
About Carvoeiro
Carvoeiro, or more commonly known, Praia do Carvoeiro, is a town and a former civil parish in the municipality (concelho) of Lagoa, Algarve, Portugal. (see here).
Where to stay
We normally stay in the Placid Village. A family resort with pool and 7 minutes walking to the centre of Carvoeiro town. This resort is calm and great for the kids and near everything. A/C included in all bedrooms (you WILL need it!), self-catering and cleaning included, be sure to book early because they are always fully booked (hence them being great). You have everything that you need, towels included, a washing machine and a dishwasher.
I always book our apartment to have 2 bedrooms and 2 bathrooms, but could fit 6 people (the sofa is a sofa bed).
The view is amazing but, and of course, depends on the room. You have 2 and 3 bedroom flats for a maximum of 8 people inside. If you don't have a car, you can call an Uber or ask in the reception for a free ring-and-ride to the town centre.
Here are the pics from the Placid Village:
Where to Eat
I know the town very well, but sometimes new places show up, others close, others change direction.
Our favourite restaurant is one called A Paleta, you might need a car to go there, but is worth every penny. Homemade food and nice staff. Take a look at our plates.
Drinks:
Cocktails are sooooo cheap! Make sure you have your Mojito and Caipirinhas near the beach while listening to the live bands playing, here we were in a cafe/bar called Smilers in the heart of the town. They also have food and snacks. Never forget that the town has several Pubs, and we get to a point we think we never left the UK.
And it wouldn't be a proper holiday without having Ice creams or Frozen Yogurts. There is an Ice cream Parlor called Gelados & Companhia, near Smilers cafe, with very cool flavours, and they are homemade.
Phones and Internet
Since the 14th of June of 2017, there is NO ROAMING! So everything that you have in the UK is also available in Portugal/EU. Roaming doesn't exist anymore, even after Brexit. Internet is also available everywhere in Portugal, so getting free Wifi will be easy and most places will happily give you their Wifi password.
Beach Life
Since RJ was very little, We have been coming over since he was a little tot, we go to the beach in the morning (till noon) then return to the beach or poll around 5 pm. Between those hours, I won't recommend for you to go to the beach or pool unless you have protection for the children and for yourself. The sun and the sand are burning hot… But the water is excellent.
There are excellent beaches for families: Carvoeiro, Marinha, Alvor, Ferragudo. There are a bunch of beaches, so make sure you go to all of them and find your favourite.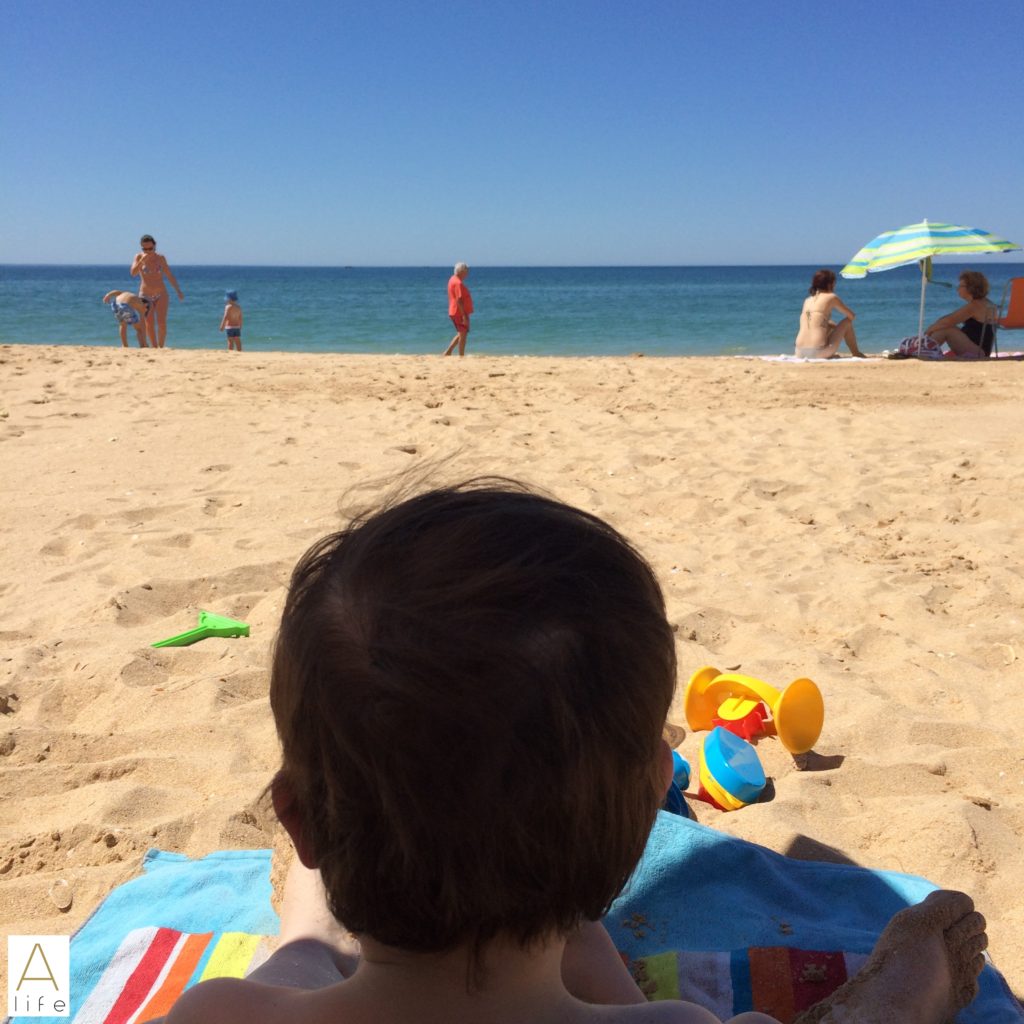 Have you been there? let me know where you went and what do you recommend.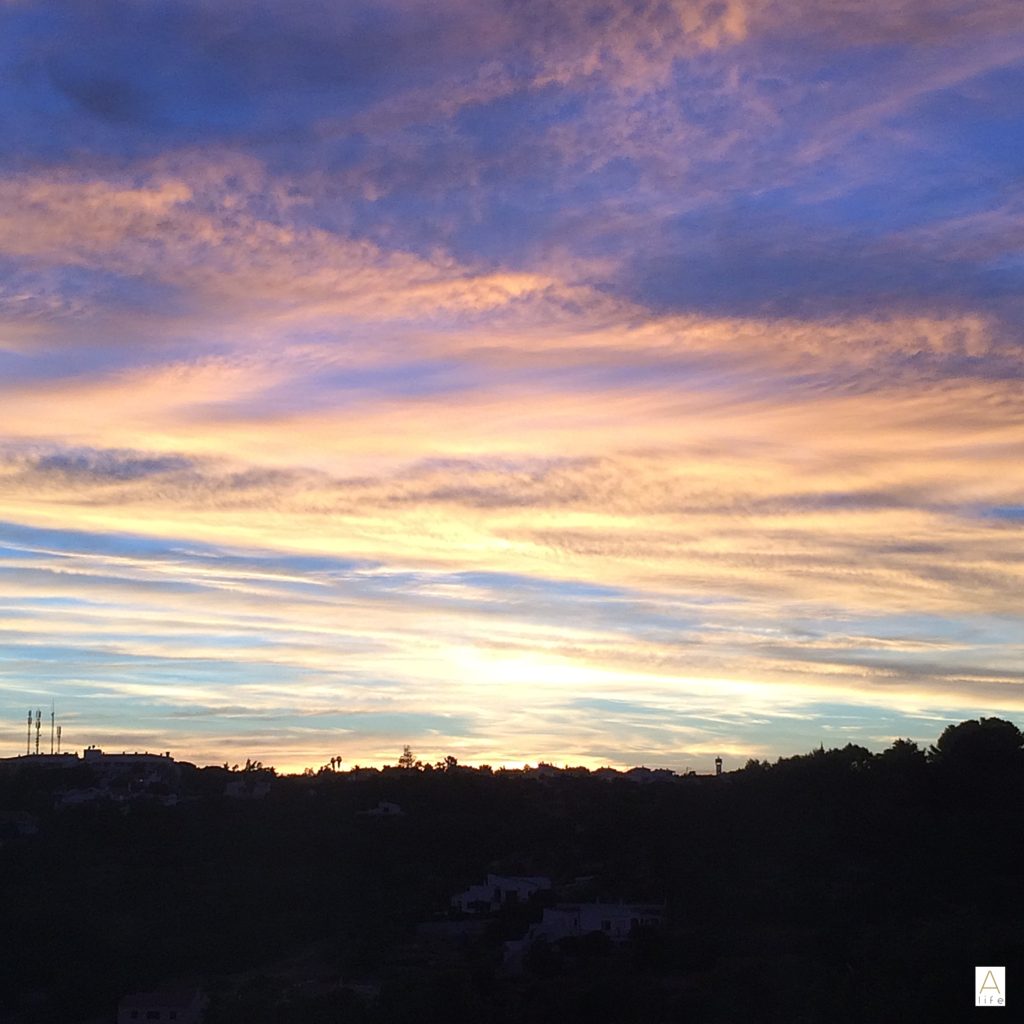 If you are into Glamping, consider reading our other post about it:
The 6 Best Spots for Glamping in Portugal
Happy Holidays!