Both Arizona and Florida offer warm climates and appealing surroundings. But, what features set these two apart? Which health benefits can you expect in these states? How to know when is the time for the big move? To answer all these questions, we will have to take into a consideration how moving from Arizona to Florida affects your health.
Moving from place to place is idealised as a way to pursue a better life, new job opportunities and to start a new chapter in your life. But of course, in real life, moving is tied to anxiety. It is said to be one of the most stressful life events, ranking alongside long-term illness, bankruptcy and losing a family member. But moving home, even out of the state, is part of the modern lifestyle.
Arizona vs. Florida health effects
Arizona is an arid, desert location that offers hot summers and mild winters. Temperatures across the state vary. The northern parts of the state even feature mountain ski resorts. The semi-tropical weather in Florida is much more humid, with particularly rainy periods and hot summers. That being said, we must ask ourselves how does moving from Arizona to Florida affect health?
The ability to be outdoors and exercise as much as you like can strengthen the heart, lower blood pressure and its reactions to stress.
Warm climate increases the production of serotonin which improves cognitive abilities, such as memory.
Sunlight exposure can improve certain types of insomnia and reset the human body's circadian clocks.
Moving from Arizona to Florida affects health by helping you with your asthma problems.
Light exposure rises your body's vitamin D levels, which prevents cancer, provides higher energy levels, and keeps your bones strong and healthy.
People with arthritis feel that Florida's weather helps their mobility and lowers their daily pain.
Climate inconsistency, in combination with a complex natural ecosystem, effects the well-being of people in Florida. Extreme temperatures, humidity, precipitation, and air quality, have many effects on human health. Health outcomes affected by climate include allergies, cardiovascular diseases, heat-related illness, injury, stress-related disorders, and stroke. In the end, any of this factors might not be crucial for your well-being. This is where your medical history, genetics, and habits kick in. A nice thing about moving to a state like Florida is that there is a tremendous amount of health care options. Health care providers have set up shop in and around the state.
Why should you move from Arizona to Florida?
Florida is one of the best states in the US, and therefore offers something for everyone. The cost of living here is lower than the national average, and there is no state income, inheritance or estate taxes. Living in The Sunshine State will make a real difference to your monthly budget. You will be able to save some money for retirement, or to spend it on family and traveling.
If you are nature-lover and tend to lead a more active lifestyle, Florida is the right choice. Here you will be able to stay out all year long. On the other hand, there is an endless list of outdoor activities. Golfing, fishing, boating, biking, running – you name it.
Everyone will want to come and visit you. Especially friends and family from the north. Everybody wants some of that sunshine! Also, there are loads of airports – domestic and international.
Big cities have theater, symphonies, museums, and operas. If you are someone who appreciates art – this is the right choice for you.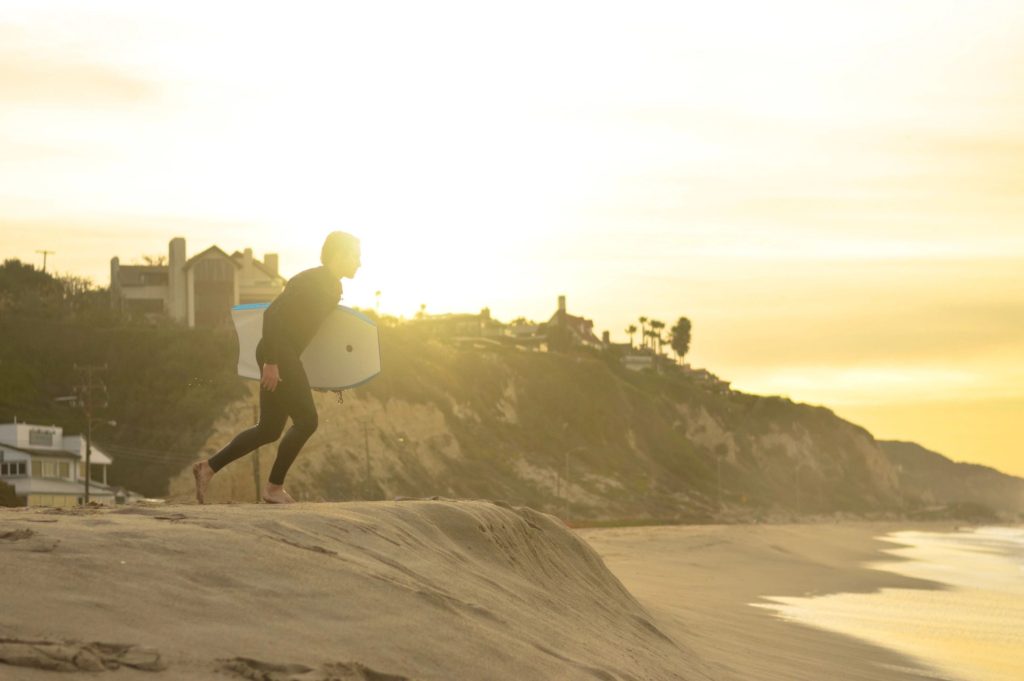 And finally, how to move from Arizona to Florida?
After learning how moving from Arizona to Florida affects your health, and other benefits of this move, you might start thinking about it. And you should. But, moving interstate is a job that requires a lot of effort. So – plan, plan, plan. And then plan some more. This is really essential if you want to move without much hustle. My most honest suggestion is to think about hiring interstate movers Florida. Experienced movers will provide you with the best possible service, and when you are transferring all of your belongings, you want to go with the best of the best. Don't even think about moving by yourself, if you haven't done it before. Saving money this way isn't a good idea. Hiring a professional moving company will prevent you from making any mistakes that you aren't counting on.
Also, letting some items go into storage in the earlier stages will allow you to move out faster. This way, you can tackle things in an organized way, your workload will feel much smaller, and you may feel more motivated once you get started. Make sure you explore your storage in Miami options in the first phases of your move. The idea here is to move without stress, so make sure to follow our helpful steps and just enjoy your new home.
Buy or rent a new home
Explore neighborhoods and set your main criteria. Find an agent and start your search. Once you have found your new space – just go for it!
 Get rid of all the clutter and find a storage that fits your needs
You can sell, donate or give away all the things that you won't need in a new place. Also, find a storage unit and send some of your belongings that you don't use as much in advance.
Cancel services
Make sure to cancel your gym or library memberships. Change your billing address. Notify your vendors and service providers about your move.
 Packing
There is no such a thing as too many boxes. There really isn't. You can buy them, or get used ones from your local stores – it's your choice. Just remember – get boxes in all different shapes and sizes. Start with the items that you don't use as much, and finish with the essentials.
After learning how moving from Arizona to Florida affects your health, deciding to do it and packing all of your belongings, you should just wait for the moving company to arrive and enjoy your move as much as possible. In the end – it is a new start!
Thank you to our Guest Author Monica Smithers in the US for this amazing article.