By Emma Willis
If your home is quite old but a complete overhaul is out of the question, your best bet is focusing on the most important parts of it and improving those first.
When it comes to renovation, the kitchen is often the room that is mentioned since it's definitely one of the rooms that get the most traffic in the house.
For those who use their kitchens all the time, an old and outdated environment can really be a deal-breaker. But the good news is that you can always restore your old kitchen so that it is more functional and looks more appealing at the same time. You will have a kitchen that gives you an instant mood boost as soon as you step in!
Just read on.
1. Refinish your cabinetry
Without a doubt, the number one thing that will improve the look of your kitchen is changing up the cabinetry. However, you don't have to invest in a whole new set and break the bank. Simply repainting your cabinetry will make it look like new.
While this is by no means an easy job to do, it is a project that you can do on your own over one weekend. What you have to do is remove the cabinet doors and their handles, thoroughly clean everything to remove grease, repair any imperfections, sand the surface and apply a layer of primer.
For the paint, you can choose a color similar to your cabinets' original color, but what would make this project even more interesting is opting for an unexpected, fashionable color. Once you've painted everything, all you have to do is put back the knobs/handles.
2. Change the hardware
Speaking of knobs and handles, another thing that could perfectly complement your previous project is updating your kitchen's hardware. Buying new handles for your cabinetry has a huge impact and your cabinets will look brand new.
But that's not all. If your faucet is quite old and doesn't shine like it used to, you can also change it and match its color to your brand new hardware. That will unify the look of your entire kitchen.
However, if you are really into interior design and know your way around mixing metals, you don't necessarily have to match your faucet with your cabinet handles but you can also experiment with various combinations.
3. Check your appliances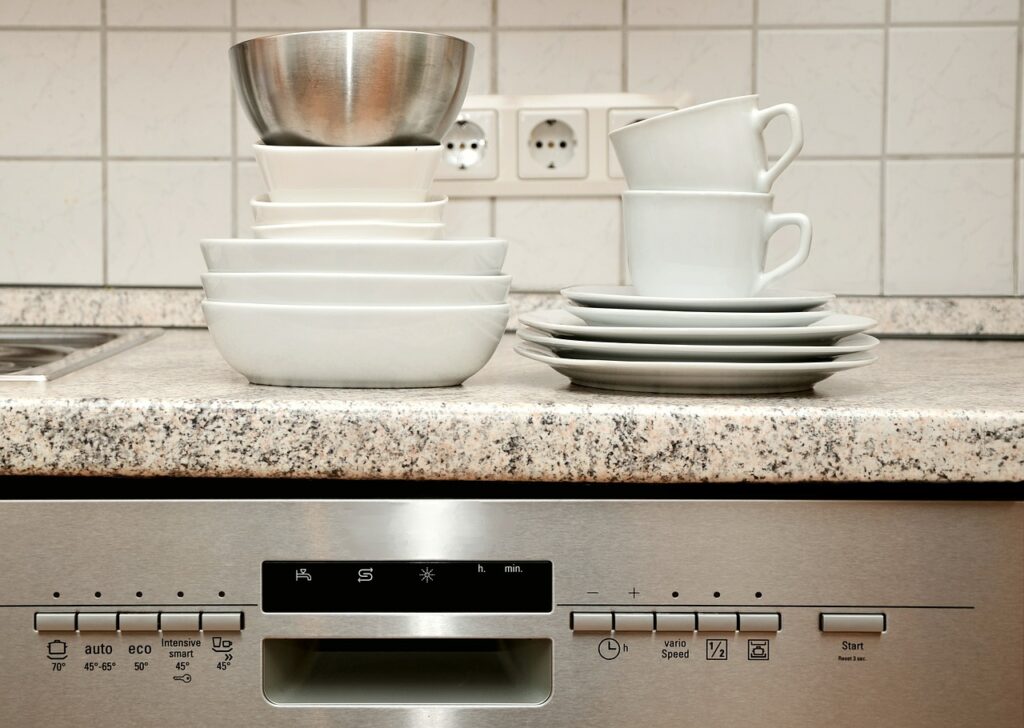 An old kitchen usually means old appliances too, which might mean that some of your essential appliances do not work the way they used to. Be it simply because they are outdated and use way too much energy or because some of their components might need changing, it's not a bad idea to have a professional check out your faulty appliances.
For example, if your LG dishwasher seems to be broken, it might be possible to repair it by getting durable LG spare parts and have it serve you for another decade. At the same time, if one of your old appliances is really an energy vampire (microwaves, for instance, are oftentimes in this category), do the math and you might find that it's worth making the investment and swapping it for an Energy Star-rated one.
4. Add a backsplash
The kitchen wall has to withstand a lot of hardships and more often than not, this is quite visible on it after a while. Repainting your kitchen is always a good idea as it will give a fresh and clean look to space.
However, changing it up a bit with a bright color will turn the room lively, so it's also a good option. But what is an even better option is adding a brand new backsplash! If you haven't had a backsplash before, you will find this update not only looking great but also being very practical.
Given that there are virtually countless designs available, you will be able to find one that fits the new look of your kitchen, and this investment will not even break the bank.
5. Bring in extra lighting
Sometimes, the only reason why our interior looks dull and lifeless is because of the lack of proper lighting. In spaces where you are doing a lot of work, such as the kitchen, ample lighting is even more important so that you can do your job properly, without straining your eyes.
Therefore, if all your kitchen has is one overhead lighting fixture, it is time to update your kitchen lighting. First off, start with changing your old, dusty fixture to a new and modern-looking one that will illuminate the space better. Moreover, if you truly want to improve your kitchen, task lights are definitely recommended.
You could have some installed over the counter so that you can illuminate the most crucial part of the work area. It will not only make your kitchen look modern, but it will also make your life easier.
6. Enlarge the space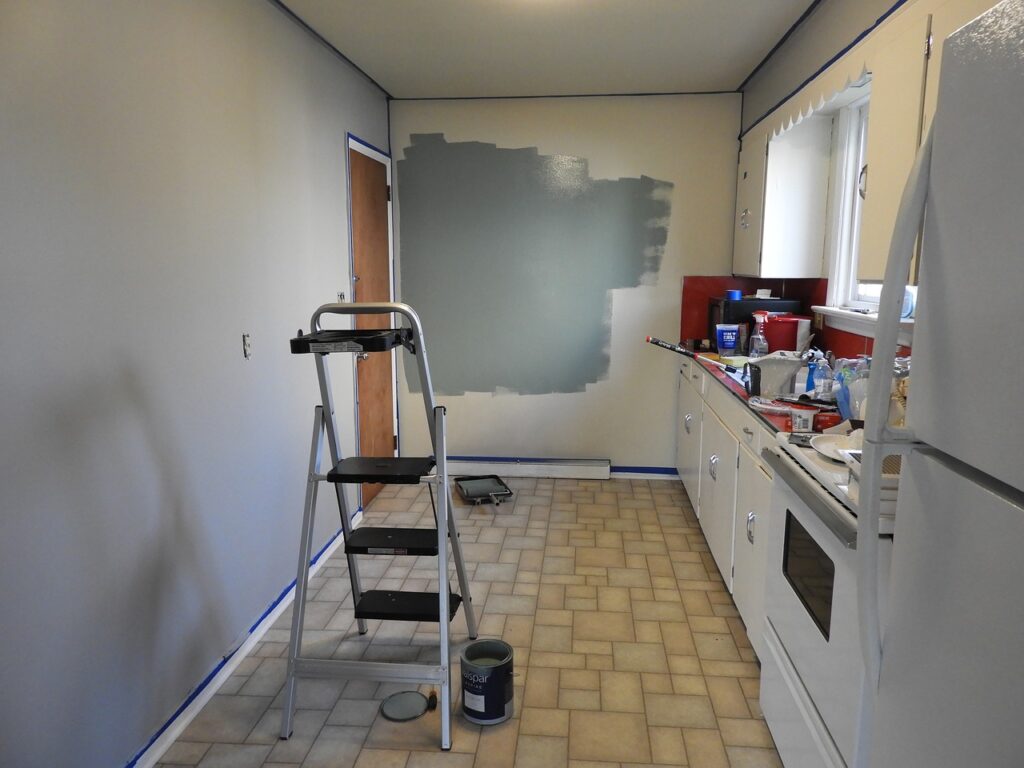 Finally, if your kitchen is rather small and cramped, you have probably thought to yourself that it could do with a bit more space. While knocking down walls and redesigning the floor plan of your home would be a costly project, there are also other options at your disposal. If you want to remain frugal, you can rely on optical illusions to enlarge your space.
For instance, a very effective way to make the kitchen appear more open and roomier is if you employ open shelving instead of bulky cabinets that take up half the room. When choosing your paint color, go for light hues – this will also make the room appear bigger.
Having an old and less than beautiful kitchen can be disheartening and it can ruin your mood as soon as you step in. However, you can improve your kitchen a lot without huge investments! Hopefully, the aforementioned tips helped.