Introducing the new First Words book series from Lonely Planet Kids
Say "bonjour", "hola" and "hello" to First Words, the latest series of books from Lonely Planet Kids.
Simple, striking and beautifully illustrated, these three new books – First Words: English, First Words: French and First Words: Spanish – are the perfect introduction to new languages for the whole family.
The WHY of having them:
As a polylingual home, the importance of all of us speak at least 2 languages fluently, being the 3rd introduced slowly to my little one (but normal for us as a family), the fact that lonely planet kids thought about this books, is really a plus side to have.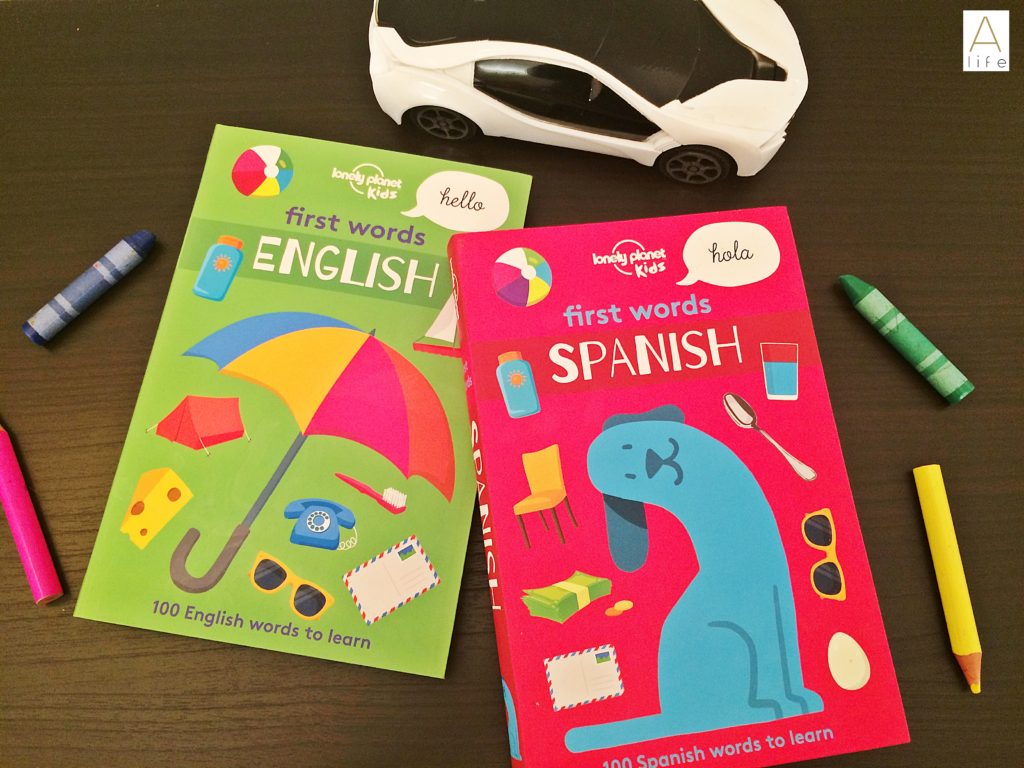 I am a translator myself and love to study other languages, which is kind of fun when you travel and can actually speak and survive in another country without using google translator (awful by the way!).
Take a look at these books, they are brilliant for any home, parent, teacher, class, etc.
Each First Words book contains:
100 travel-relevant words, from airport to ice cream and tomato to umbrella.
One word per double page, with a simple pronunciation guide accompanying a bold, colourful illustration to give the word context – and to help make remembering the new vocabulary easy and fun.
Access to a free audio pronunciation guide. Either scan the QR code stickered on the book's back cover or visit Lonely Planet Kids' First Words website (live after 2 March 2017 atwww.lonelyplanet.com/kids/first-words) to discover a list of every word in the book. Click on each word to hear it spoken clearly by an English-, French- or Spanish-speaking child.
Sample Page Spreads:
First Words: English
First Words: French
First Words: Spanish
March 2017 | £8.99 each | 1st Edition
197mm x 128mm | 208 pages
Paperback