It's not just a hectic work schedule that can wear a working mom down. Sometimes, it's our own home that feels like too much work as well. Things can easily get out of hand and for a mom, it might feel as if the kids, clutter and chores have taken over.
Well, it's time to take the power back! You need to create your own sanctuary and a place to retreat and take a break when everything feels overwhelming. Your bedroom can become a perfect getaway from the madding crowd and place that will give you comfort, peace and serenity.
With a few design tips, you can transform your bedroom into a dreamy, peaceful and luxurious retreat by carefully choosing colours, linens, lights, furniture and accessories.
Focus on colours and lighting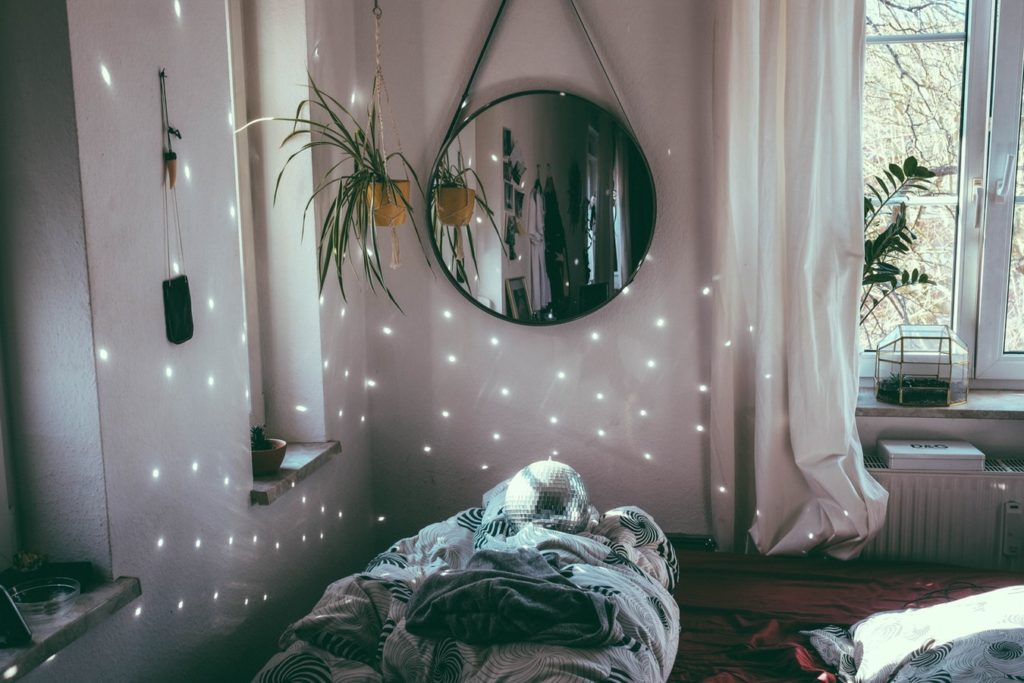 For a true bedroom retreat, the colour scheme should communicate tranquillity and calm, so go for subtle and gentle shades that will contribute to the atmosphere of relaxation, romance and elegance. The choices can range from off whites, grays, to blues and powder pinks. These colours can turn a room into a soothing and stylish sanctuary and create a neutral backsplash for all the glamorous details and accessories that you plan to introduce later.
Effective lighting will probably become your greatest ally in achieving your desired design and ambiance. By putting various forms of illumination sources, you can change the atmosphere to suit your mood. It's your master suite, so go lux with the central ceiling fixture and choose an elegant, vintage chandelier, then follow with side table lamps and a floor lamp in the room corner.
Another cool idea is to have neon signs with lettering or images. Either customized with your name or why not add a little image to set up the mood or to have fun.
You can also choose to add a couple of wall sconces on the sides of your vanity or in your reading nook, if you have it. Go for an elegant style fixture to make your room more sophisticated and regal. And, make sure you have a dimming option as it will help you soften the lights when you need it at just a turn of a switch.
Make your bed fit for a queen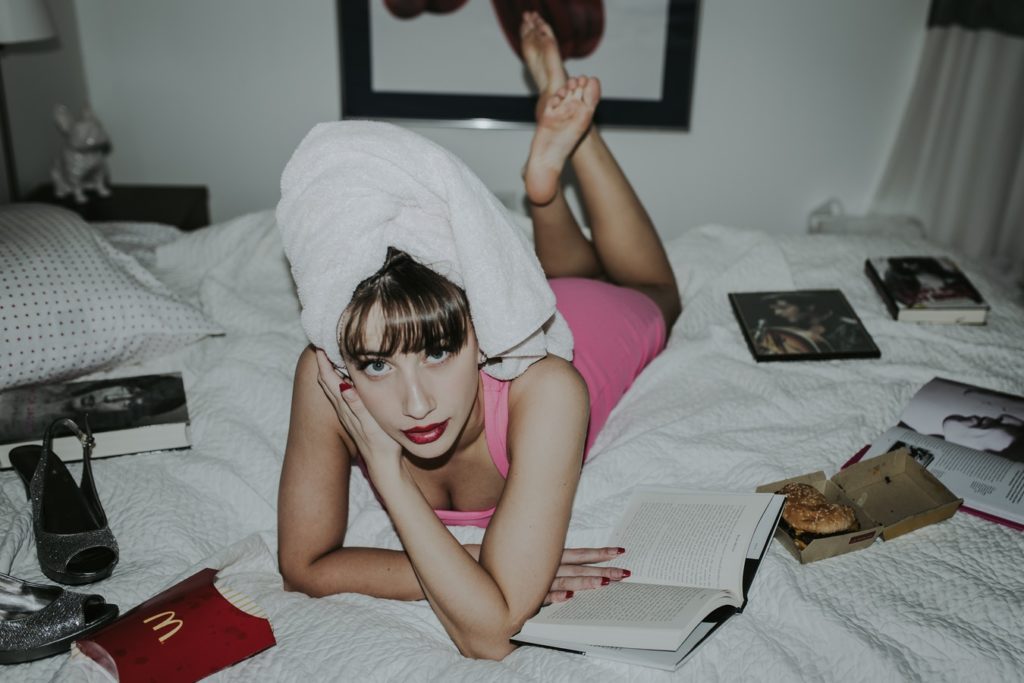 A perfect bedroom is all about a perfect bed. It's certainly imperative that you have a high quality king mattress to ensure a good night's sleep, but make an effort as well to style and decorate it so it exudes comfort and luxury. Dress up a dull frame, add a vintage detail on your headboard and throw in a stylish, soft bed cover to add more texture and warmth.
Start with simple white linens that are synonymous with cleanliness and calm and then layer it generously with sheets, covers and a duvet over the comforter for a customized look.
Add layers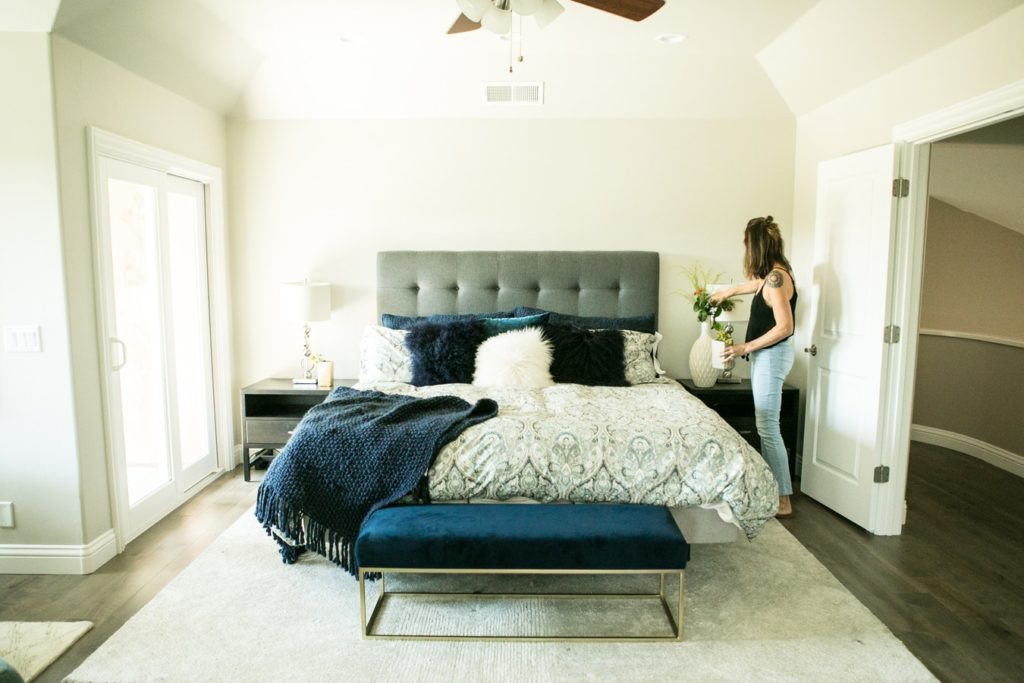 It's not just the master bed that takes on layers. You can add layering around the room to achieve softness and comfort. If you have hardwood floors, place a soft, plush rug or a faux sheep skin at the bedsides so your feet get a warm welcome in the morning.
Nothing speaks rich layers better than extra pillows! Upgrade the cosy factor by throwing in a few over-sized pillows in different soft materials that will add more fluff but also provide comfortable padding if you decide to do some reading during your time-outs from the daily family havoc.
Create a cosy seating nook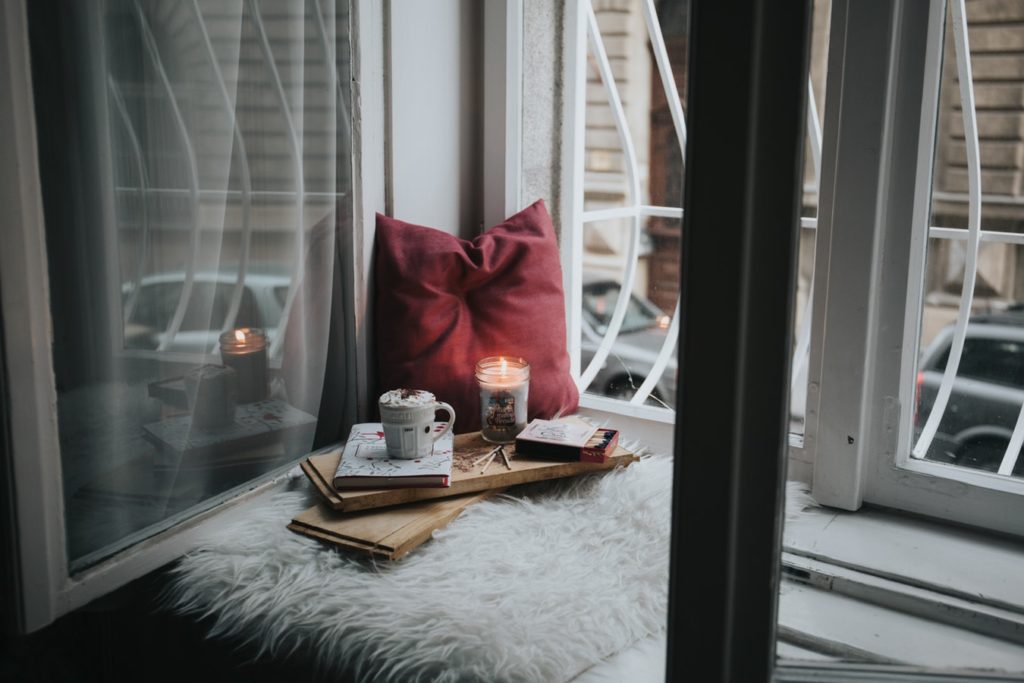 If you have enough space in your bedroom, add a cosy seating area with a comfy armchair by the window, a lovely side table and a footrest. This can become your place for reading and daydreaming when the chaos in the living room threatens to take over!
Treat yourself with a glamorous vanity
Almost every girl's dream is to have a beautiful vanity which holds all the make-up, beauty products and perfumes she needs to pamper herself. With just a few details, such as glass containers for make-up brushes, a vintage hand mirror, a shiny silver or gold tray to hold the perfume bottles and a few scented candles, you'll have a glamorous, Hollywood-movie-stars style vanity.
Accessorize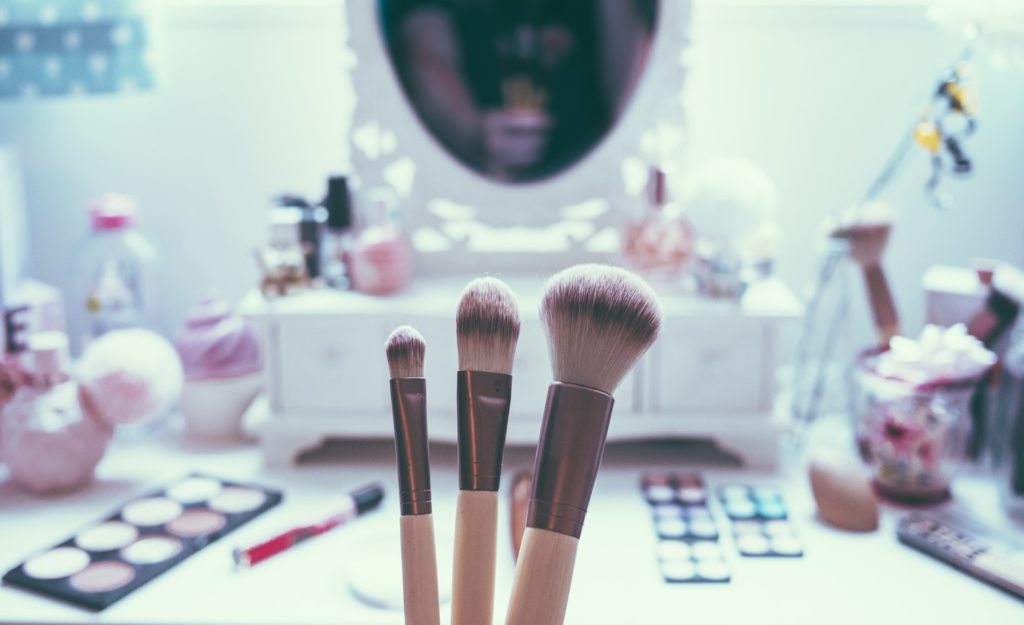 It's easy to overdo it with accessories if you have an eclectic taste, but keep in mind that your bedroom should be a place of calm and retreat, so keep it simple. Try to balance out luxury and comfort and pick stylish pieces that stand out. A mirror behind a lamp can widen the space, elegant, black and white wedding photos speak intimacy and romance, a fancy lamp and fresh flowers add luxury and a stylish tray can hold your favourite trinkets or come in handy for a breakfast in bed.
Every busy and devoted mom deserves a bedroom fit for royalty where she can unwind and recharge. With design tips listed here, you will undoubtedly be able to create a perfect retreat of a bedroom for yourself!