Trends are something that not everyone follows or cares, but not here on Alejandra's Life.
While I do tend to enjoy my basic pieces and my statement jewellery, there are some trendy pieces I like to go and pick, to create the articles regarding on "What's going on" or the "Must Haves for this season" or simply going with my style.
Each person has it's own style – and budget – and while not always what is trendy, is accessible to our pockets – I brought you some eye candy and maybe tease you a bit on getting them for your wardrobe to be more fashionable.
Remember: You don't need to spend a fortune. See something you like but can't afford it? Just find out a similar (dupe) one with a lower price and mixed up with the right thing, makes a big look.
Let's get fresh, shall we?
Swimsuits
Last year we could see that tiny bikinis evolved to high rise, but this year is all about Swimsuits. Specially in a very 80's fashion which is, the high thigh.
Let the thighs be shown and abuse of reds and pinks, or opt in for something more organic as leafs.
Bodysuits
Love them or hate them, have at least one in your wardrobe.
No matter what size you are, have one at your choice – it's like a little LBD – one should always be on your wardrobe.
Select the print you like and pair it up with some joggers or maxi skirt.
(you can find these on Boohoo.com)
Dresses
Fruity, Floral, Midi or Maxi. For a walk on the beach or in the Park, or for those million weddings for this season. The trend this year is the Bardot and frilly dresses. Anything is permitted!
My dress is the fruity one, as you can see below, and as a Plus Size I have to say their Plus Size selection is so good! The fabric and print is amazing, and the size is true. So if you're a size 18, like me, select the size 18.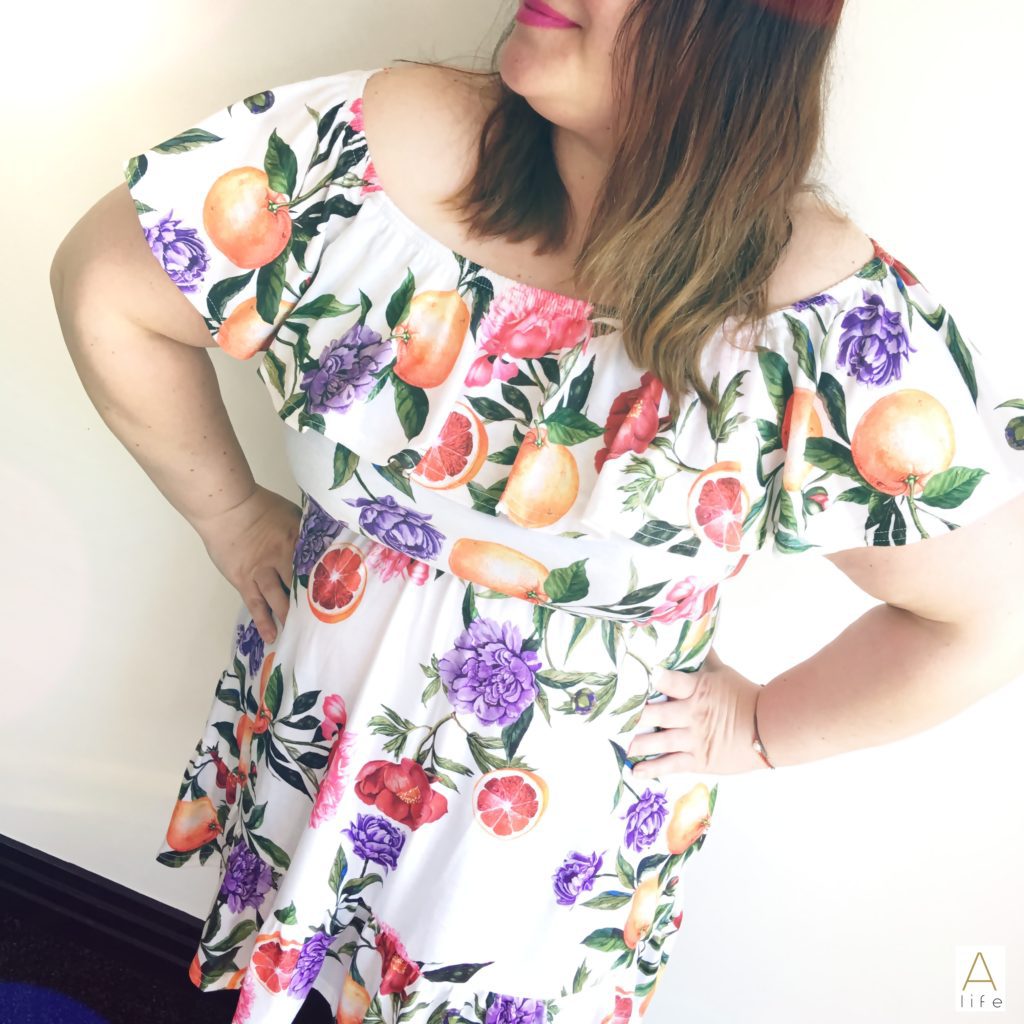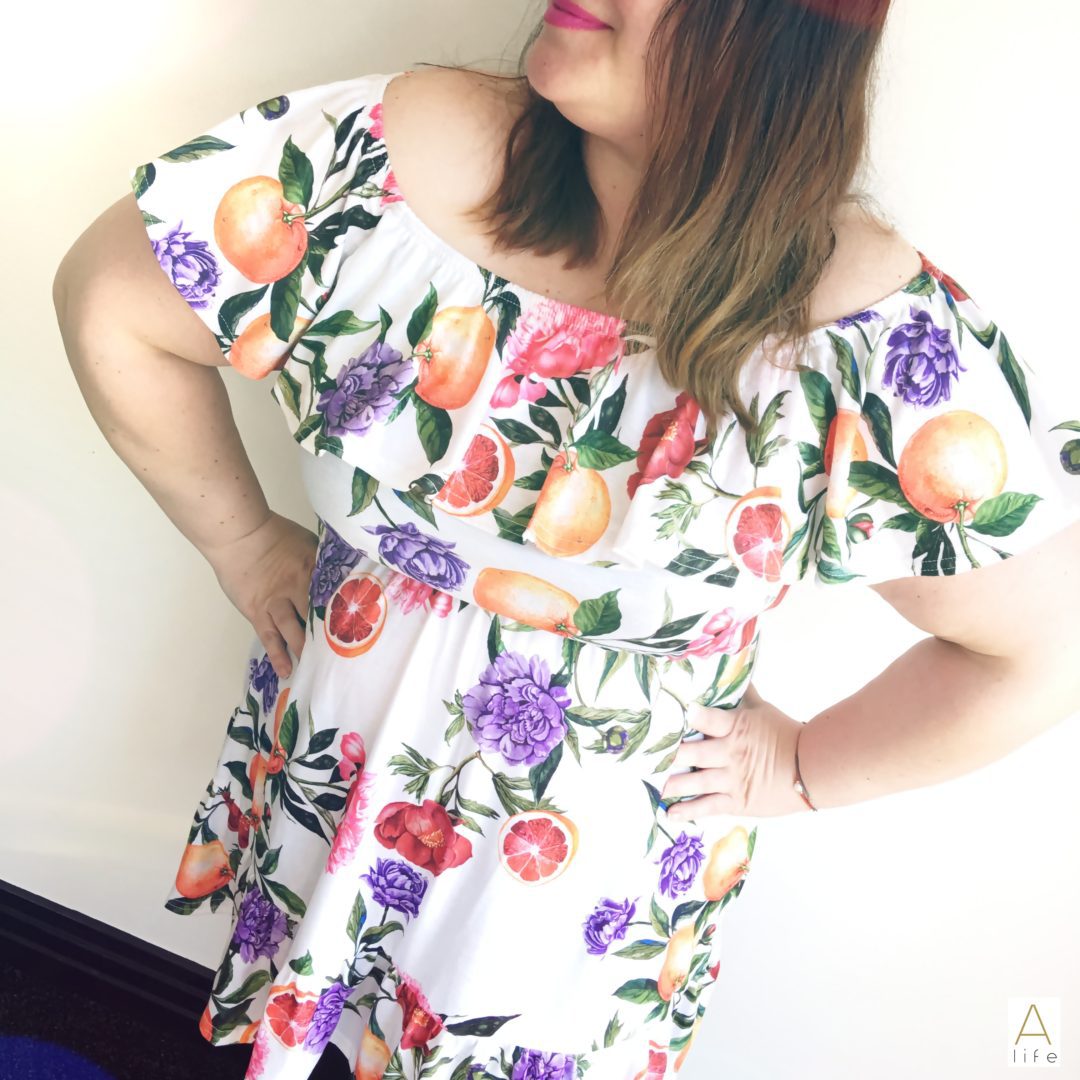 I love my Fruity Dress!
Sandals or Mules
I was not very fond of mules in the 90's BUT this year something came across my eyes and I am absolutely loving how mules can help on a power suit (because not everyone has vacations on Summer). Sandals are a must have but make sure you also incorporate the Sliders as a sandal.
(Source: you can find them on Boohoo.com)
Bumbags
I loved this on the 90's!! And they said I wasn't a modern person… Of course I was! Bumbags are here, of course I have them, and it soooo practical to use them specially while in the airport or walking out and about, with or without the kids. Select patterns, or even get a bit ethnical. Embrace it!
(Source: you can find them on Boohoo.com)
Cross Body bags
The trend is being metallic or in round shape. No one wants to go to a festival with all their stuffy bags, so cards and money and your mobile…otherwise how would we take selfies?
(Source: you can find them on Boohoo.com)
Which one would you like to have in your wardrobe?