Welcome to Ottawa, Canada's capital, a city that beautifully blends history and modernity. This city is the political center of Canada and a place rich in culture and diversity. All Ottawa neighborhoods offer a different slice of life, from lively cityscapes to tranquil suburbs. For those looking to make this city their home, the neighborhood choice can significantly impact their lifestyle.
Whether you are a first-time homebuyer, a family looking for a new place to live, or a professional seeking a convenient urban living space, this guide aims to simplify this process for you. Understanding the distinct characteristics of each neighborhood is key. We aim to provide you with the insights needed to make an informed decision, aligning your home with your lifestyle and needs.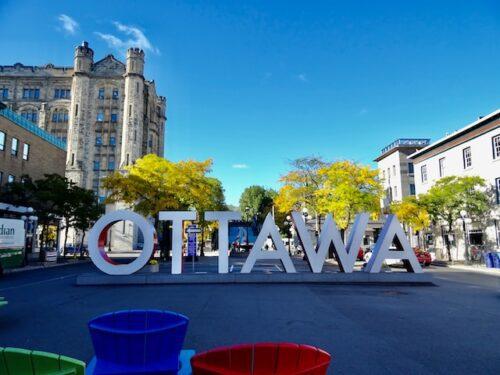 Understanding Ottawa's Geographical Layout
Ottawa's layout is an intriguing blend of urban and suburban elements, divided into four primary regions: Downtown, East End, West End, and South End. Each area has its special charm and characteristics. Downtown Ottawa is the city's bustling heart, comprising government buildings, shopping districts, and entertainment venues. It's the go-to place for those who enjoy a fast-paced environment. The East End, however, is perfect for families seeking a quieter, more suburban lifestyle, with plenty of parks and schools. In the West End, you'll discover a balance between residential comfort and commercial convenience, making it ideal for those who want a mix of both worlds. Lastly, the South End is known for its expansive green spaces, offering a more laid-back atmosphere, and is rapidly growing with new developments.
Exploring Popular Ottawa Neighborhoods
Downtown Ottawa
This neighborhood is a lively mix of history and modernity. It's ideal for those who enjoy the energy of a city. Here, you can find various housing options, from high-rise apartments to historic townhouses. At the same time, you can enjoy proximity to landmarks like Parliament Hill and the National Gallery of Canada. Thus, living in Downtown Ottawa means being at the center of everything, with easy access to work, entertainment, and shopping.
The Glebe
The Glebe is a neighborhood that exudes charm and history. It's characterized by its quaint Victorian homes and small businesses. It hosts the annual Glebe Garage Sale, a community-wide event attracting visitors from across the city. The Glebe is also home to Lansdowne Park, a center for events and gatherings, adding to its appeal for families and young professionals.
ByWard Market
This neighborhood is the cultural heart of Ottawa. Known for its exciting nightlife and diverse market culture, ByWard Market is a melting pot of cuisines, arts, and entertainment. The area is famous for hosting events like the Ottawa Jazz Festival. This area is perfect for those who love to be in the middle of the action and enjoy a lively environment.
Kanata
Kanata is a suburban oasis renowned for its tech industry and family-friendly atmosphere. It's an area that combines modern living with a sense of community. The area is home to excellent schools, such as Earl of March Secondary School, and recreational facilities like the Kanata Leisure Centre and Wave Pool. The presence of technology companies in the area also provides ample job opportunities, adding to its attractiveness.
Nepean
This diverse neighborhood offers a range of housing options, from affordable apartments to upscale homes. Nepean is known for its expansive green spaces, excellent schools, and recreational facilities, making it a popular choice for families. The area boasts significant cultural spots like the Nepean Museum and Centrepointe Theatre. Schools like Sir Robert Borden High School offer strong academic and extracurricular programs, making Nepean a great choice for families.
Resources for Homebuyers and Renters
For those looking to find a home in Ottawa, numerous resources are available, including websites and agencies specializing in real estate catering to various preferences and budgets. Real estate agents with local expertise can offer invaluable insights into different neighborhoods and help navigate the complexities of the housing market.
In addition to these resources, considering the physical aspect of moving is crucial. As noted by centennialmoving.ca, it's important to plan your move carefully. They suggest creating a detailed moving checklist that includes updating your address, transferring utilities, and researching moving companies. This checklist can be a lifesaver, ensuring no important detail is overlooked during the stressful moving process. This comprehensive approach to finding and moving into a new home in Ottawa can simplify your transition, making it a more enjoyable experience.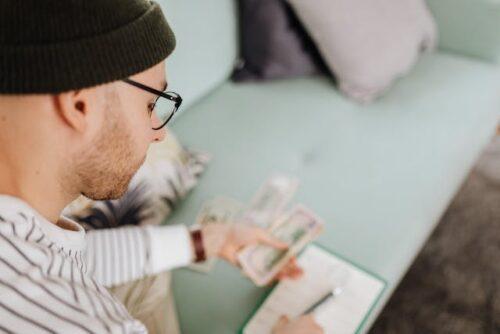 What to Consider When Choosing a Neighborhood
When looking for the perfect neighborhood to settle into, several factors come into play. Your budget will play a significant role in determining where you can afford to live. Lifestyle preferences are also crucial – whether you prefer the buzz of city life or the calm of suburban areas. The daily commute to work or school can impact your quality of life, so proximity to public transport or major highways is essential. Schools are a major consideration for families with children. The community vibe of a neighborhood can greatly influence your experience living there. Visiting different Ottawa neighborhoods and talking to locals is also important to get a real sense of each area. This firsthand experience can be invaluable in helping you decide where you will be most happy living.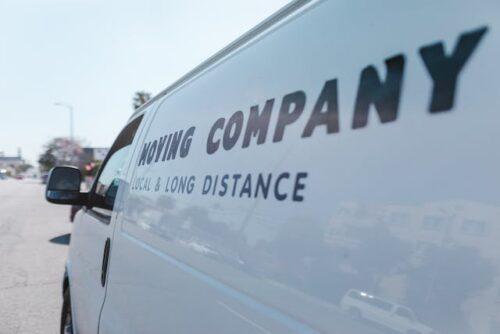 Making Ottawa Your Home
Moving to a new city like Ottawa involves careful planning and consideration, especially if you're relocating from far away. The logistics of such a move can be complex, but the process can be smooth with the right approach. For example, hiring a reputable moving company is essential for those moving here from Winnipeg. Look for movers with experience in long-distance relocations that can provide references or testimonials. It's also a good idea to plan your move during off-peak times to avoid high costs and ensure availability.
Once in Ottawa, familiarize yourself with the local amenities and services. That might include finding the nearest healthcare facilities, schools, and public transportation options. Getting to know your new neighborhood and its unique offerings is crucial for feeling at home. In addition, exploring the city and connecting with community groups can help you quickly establish roots and build a network in your new home.
Conclusion
On the road to finding the right home for your family, understanding the unique qualities of Ottawa neighborhoods is key. Each area offers distinct advantages, and the right choice can greatly enhance your living experience. Armed with the right information and resources, you can make a well-informed decision that aligns with your lifestyle and needs. Welcome to the exciting adventure of making Ottawa your home!
Article by Sally Norton
Images used:
https://www.pexels.com/photo/flag-of-canada-2448946/
https://unsplash.com/photos/white-and-red-concrete-building-near-green-trees-during-daytime-1tyWjPwKr3c
https://www.pexels.com/photo/man-in-black-beanie-hat-holding-money-6328888/
https://www.pexels.com/photo/close-up-shot-of-a-sticker-on-a-car-7464677/