I am a very white person, and after having my little RJ, my skin became even more sensitive and my eczema, even though only flares up seasonally, is more active than ever.
I have seen many skin problems in my clinic experience and after working with known laboratories, some years ago, I always say to my patients, friends and family that one thing is as much important as a moisturizer in the face, when leaving the house, and that's a Sunscreen. If not on the whole body, well at least on the face after the moisturizer and tonic. This is SO important as you need to drink water.
Being tanned is all very pretty, but wrinkles will only go away if you pay a surgeon for that. Otherwise, and the cheaper way to avoid that, is taking care and having a right facial routine, and that implies a sunscreen! Be tanned with protection and avoid being a dried prune: very dark, wrinkled and without water.
Nowadays you have sunscreen with a bit of tint, which gives you a more flawless skin, a type of BB or CC cream, even though you need to read if you need moisturizer…in doubt apply moisturizer!
I have tried a lot of products, all of them very good ones, but in the skin care department and laboratories, are always trying harder to bring even better products and prices may range from low to high.
I was on the plane, feeling my skin stretching from the air of the plane and while reading my magazine I noticed on a brand called Frezyderm and i thought of giving it a go, since the brand talked a lot about skin sensitivities and allergies, as well as they having products for children.
These were in the bundle I've got: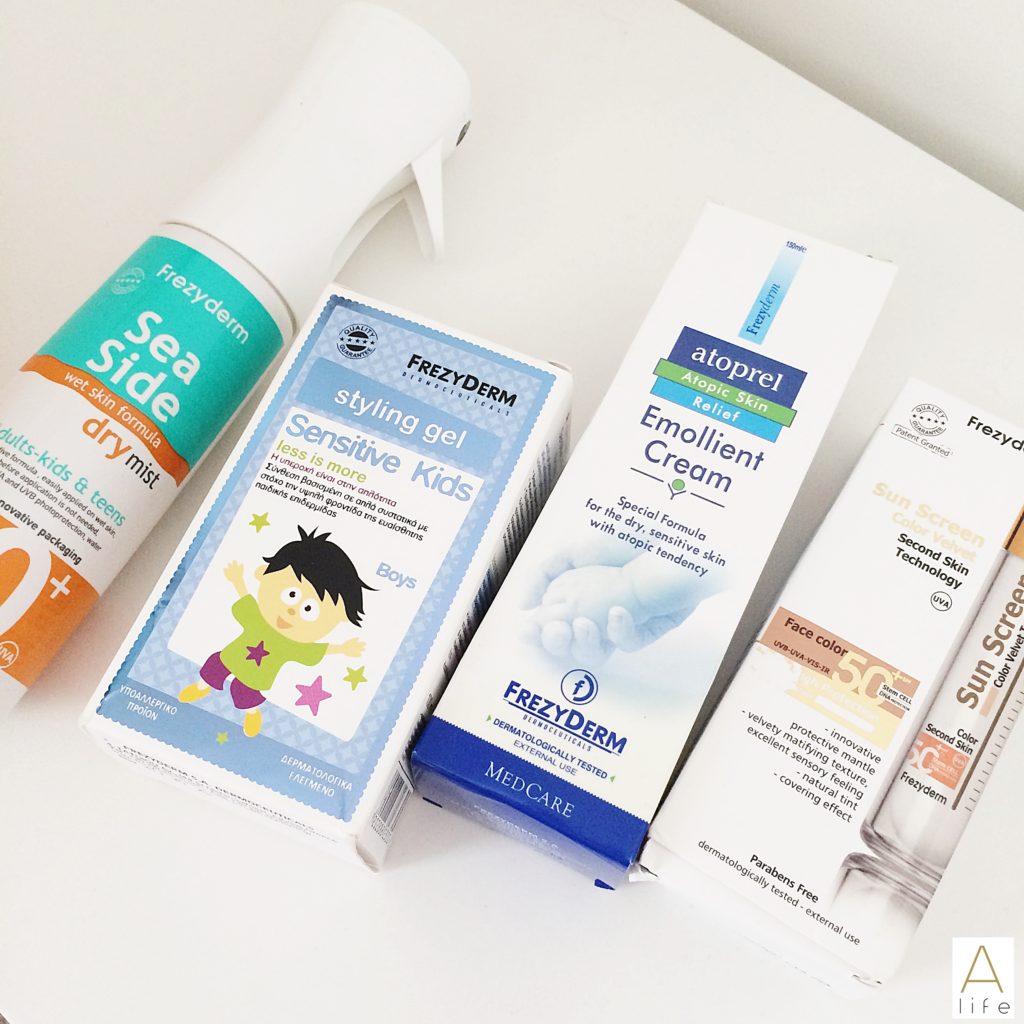 I have to say i love it to bits. Every single one of them!
The quality is great and the packaging is precious.
Let's see more about them: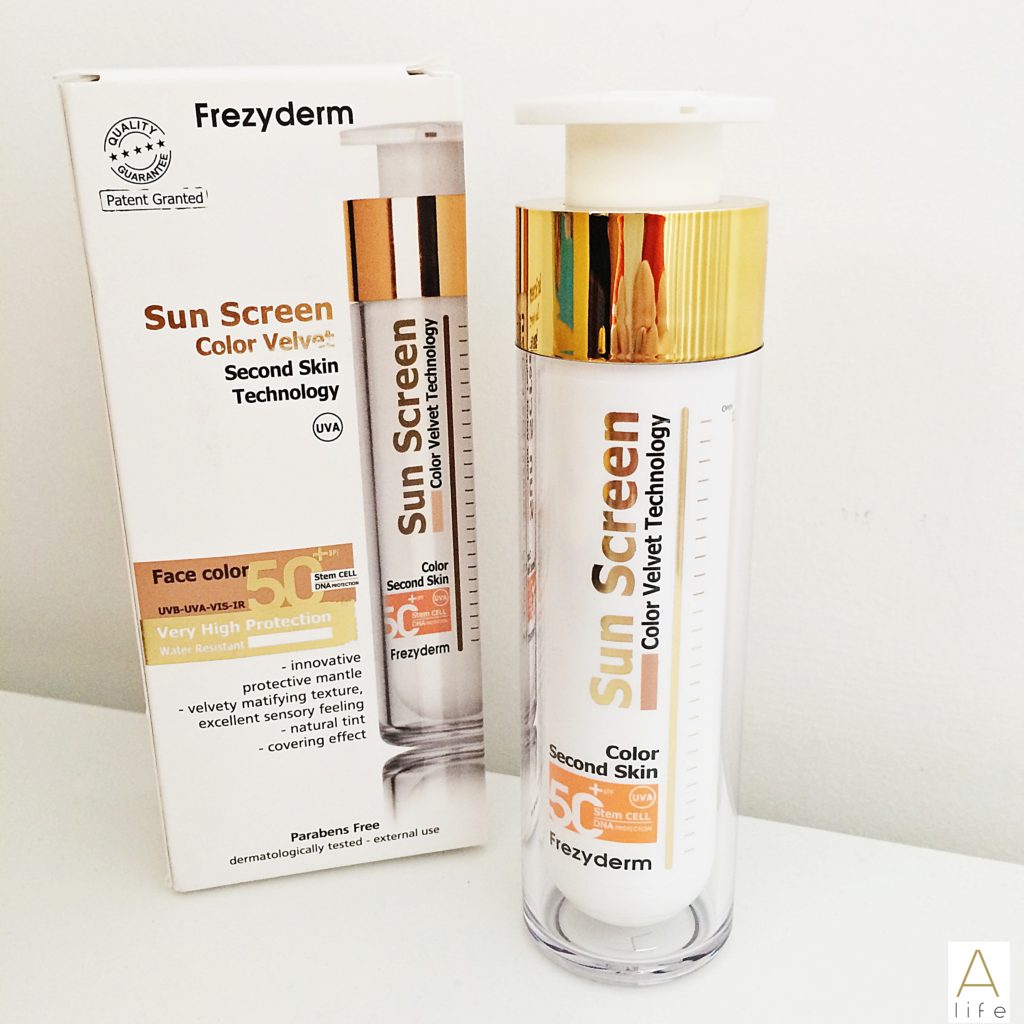 My new love! Do you know that feeling when you put sunscreen in your face, all sticky and oily? Forget about it.
Pleasant in the skin, comfortable and velvety. Absolutely AMAZING!
The tint gives a prepared look and ready for makeup. It's so soft and really comfortable that you forget you're wearing it. Water resistant, it gives you a matte finish that will last to up to 6 hours (or more, my experience was really 8 hours) and let's your skin breathe with a good coverage. This is for me a 5 star product. (5 out of 5 of course!).
Now a different thing. A HUGE bottle with a mist that combines ease of use with very high protection.
It is suitable for all ages and offers effective protection against ageing and free radicals caused by sun exposure and UVR. The spray is water resistant, making it ideal for the beach where there is intense sun radiation and high humidity.
No more creams to apply, just spray it. Comfortable and odorless.
Psst…they do have the same product but Self-tanning. So it's tanning with protection (remember?).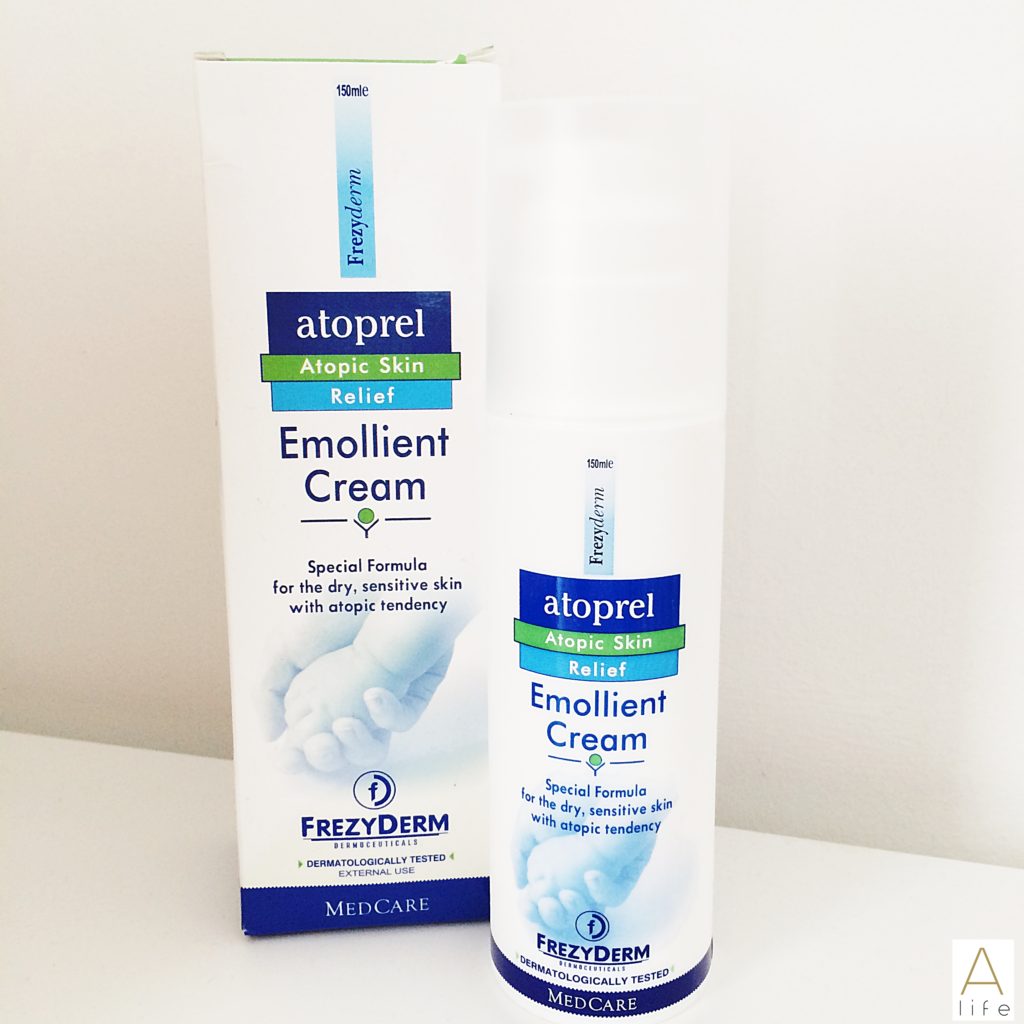 Emollient cream for the care of dry, sensitive atopic skin, that is prone to eczema and other skin conditions. It provides hydration, strengthens the skin barrier and protects and reduces itching and irritation.
This Emollient cream is very different from others I have used. It's not greasy or sticky, is very comfortable and absorbed quickly, but you can notice the barrier on the skin, protecting and retaining moisture on the dry eczematous skin.
I have been using it to massage little RJ feet, hands, face and hands (to hydrate), as well as my hands (where my eczema appear). One of the best emollients I have used.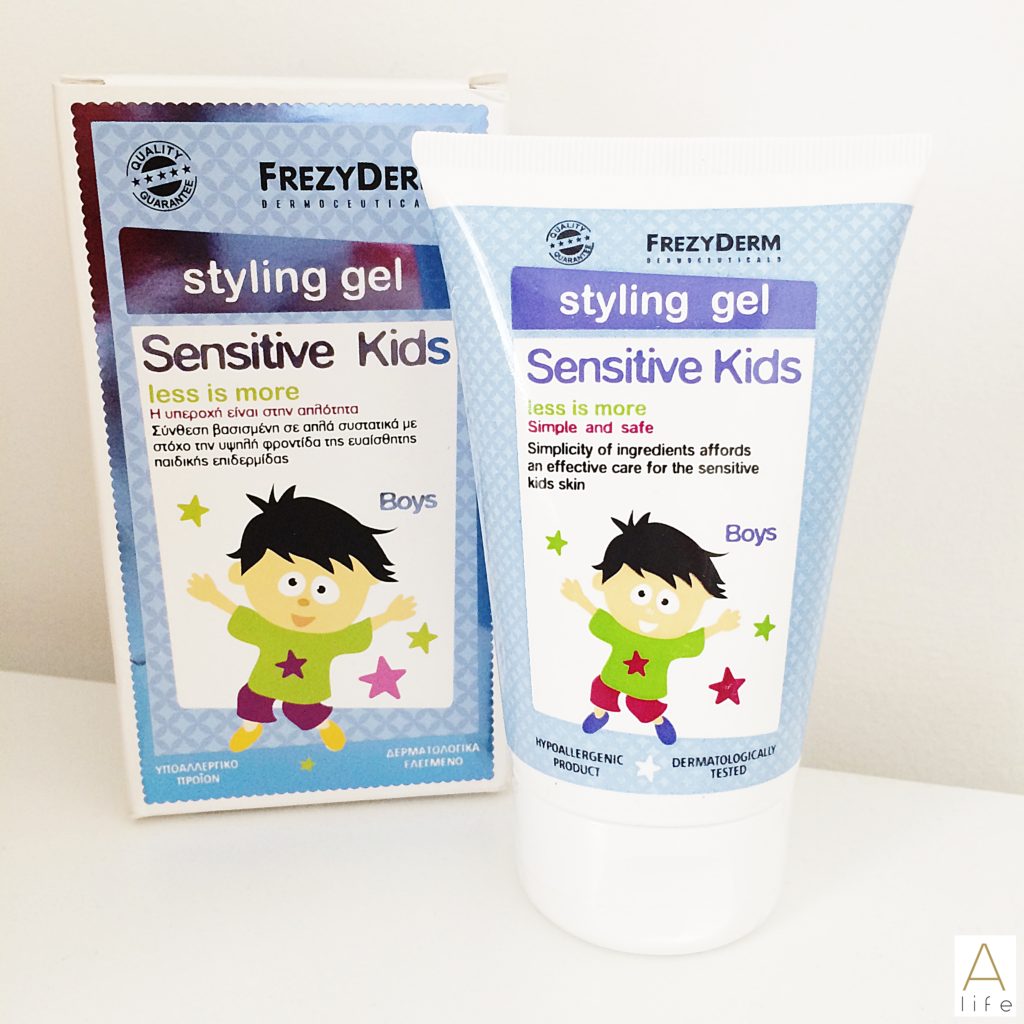 A strong hold hair gel that increases hair elasticity, while protecting the delicate skin on the scalp. It tones and nourishes hair, protects the normal skin flora and enhances the microbiological barrier while moisturizing the hair and protecting it against damage.
I was looking for a hair gel for my little one, but was scared of using something from the market that could damage. I am used to make hair hydrations with mesotherapy, with great success among my patients, but adults with hair loss. One of them, in the early beginning, and almost a decade ago, was a known male model that was loosing his hair because of the gel and sprays they, sometimes, need to sleep with, between photoshoots. That is one thing I will always remember and that is why I didnt wanted to buy anything too harsh for my little one.
This product is soap, alcohol, parabens, colour, SLES and silicones free. Easy to use and easy to control. I have tested it on RJ for his school photos and worked great… and he was so proud of his hair.
Have you tried these products or anything else from Frezyderm?
Let me know in the comments below what do yout think and your experiences.