My dears this January was indeed Blue, cold and full of changes, both mentally and career.
But will let you know in another post.
This January I found in my little (huge) skincare care and perfume box, a little love I haven't been using for years, from the time I was working in the Parfumerie area while studying in the Uni.
Beside that, I returned to use other products that I still haven't shared online and others that in fact are really worth it to talk about.
Let's start shall we?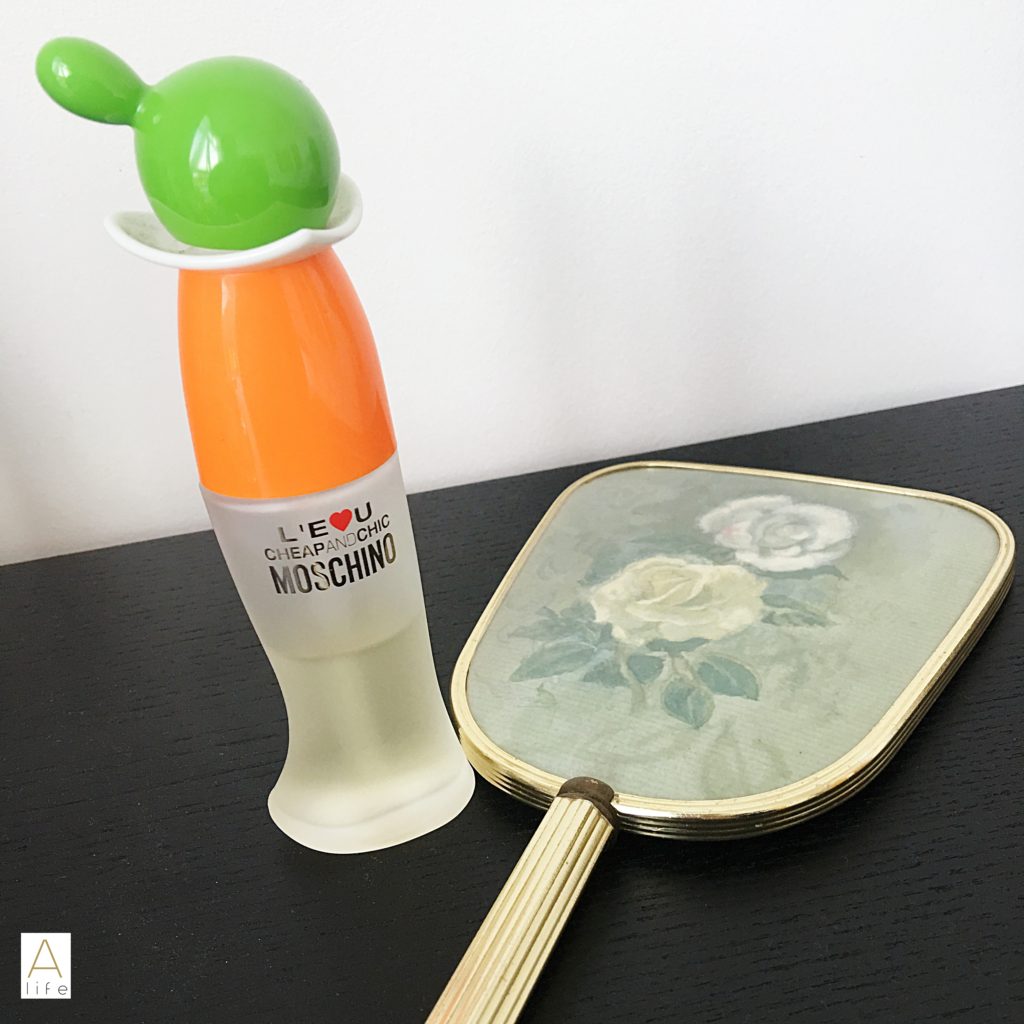 Moschino L'Eau Cheap and Chic
I am and will always be, a huge fan of Moschino not only in Fashion but in their products. This perfume was in my box of perfumes – along some of vintage ones that are either hard to find or they are not made anymore), and I really remember when this perfume launched.
L'Eau Cheap and Chic was launched in 2001 with a soft side from the original perfume – Chic – at a supposed (not) affordable price with a soapy, fresh and cherry/fruity scent, a clean fresh shirt scent if I can be more precise. In some skins the scent won't last, in mine works really well, as any Moschino fragrance.
Some brands are more adequate than others in terms of your skin. Some brands you either love it or hate it. Moschino is one of my brands and the bottle in the shape of the cute Olive Oil from Popeye is always a status of my childhood (yes I did love Popeye).
This perfume can be found online but mine was always in a dark place and still very much with the same scent and I am loving it again.
Embracing Spring – At least in my mind!
You can find it online BUT beware of fakes. My bottle is actually costed £300 right now! Collector's only.
Eden Semilla's Hyaluronic Acid Serum
Well everyone speaking about Kim Kardashian love for The Cult serum when you have here a dupe of it.
This brand is one of those brands you can find online or in Amazon, BUT I can tell with all the experience that is really worth a try.
Hydrate, replenish the skin and has a tightening feeling, specially for that (impossible) area called Chin!
Use it morning and evening before your moisturiser and feel the difference in one week.
Price this baby: £13 – Worth every penny!
Can be found online: Eden Semilla's Hyaluronic Acide Serum
Anatomicals Puffy the Eye Slayer
Always with a good pun, these are a must try.
Good night sleep is something I am having trouble for a long time and these past days have been awful, so no wonder my eyes look like a fish with under eyes bags and dark circles (lack of hydration). Plus I don't want any wrinkles!
These are indeed super practical and super good! I have to be honest, they recommend to use it when you wake up, but Ain't nobody got time for that! I have been using them at night or when I am working alone at home – aka child free.
With a super price of £5.99 for 3 packs in a box, why not try them? You can thank me later!
Get your pack online
Manyo Bifida Serum
Not the first time I have shared about Manyo's serum, made with fermentation of pumpkin seeds and full of nutrients, and best of all, the actual DUPE for Estee Lauder Advanced Night Repair Serum (this one).
Bifidalacto Complex is the essence that consists of bifidobacteria and lactobacilli enzymes, adenosine, galactomyces and niacinamide (rice yeast extract). It helps fight anti-aging keeping your skin firm, whilst moisturising your skin to leave it feeling smooth.
Concerns/Conditions: Wrinkles, peeling/flakiness, dryness
Skin Type: All skin types
Excellent quality and non greasy. It's a serum, so can be used before your moisturizer ad after your skin care routine. Soft and silky, treats the skin making it look fresh and firming it. Absolutely amazing and so worth it to have it. Super recommend it.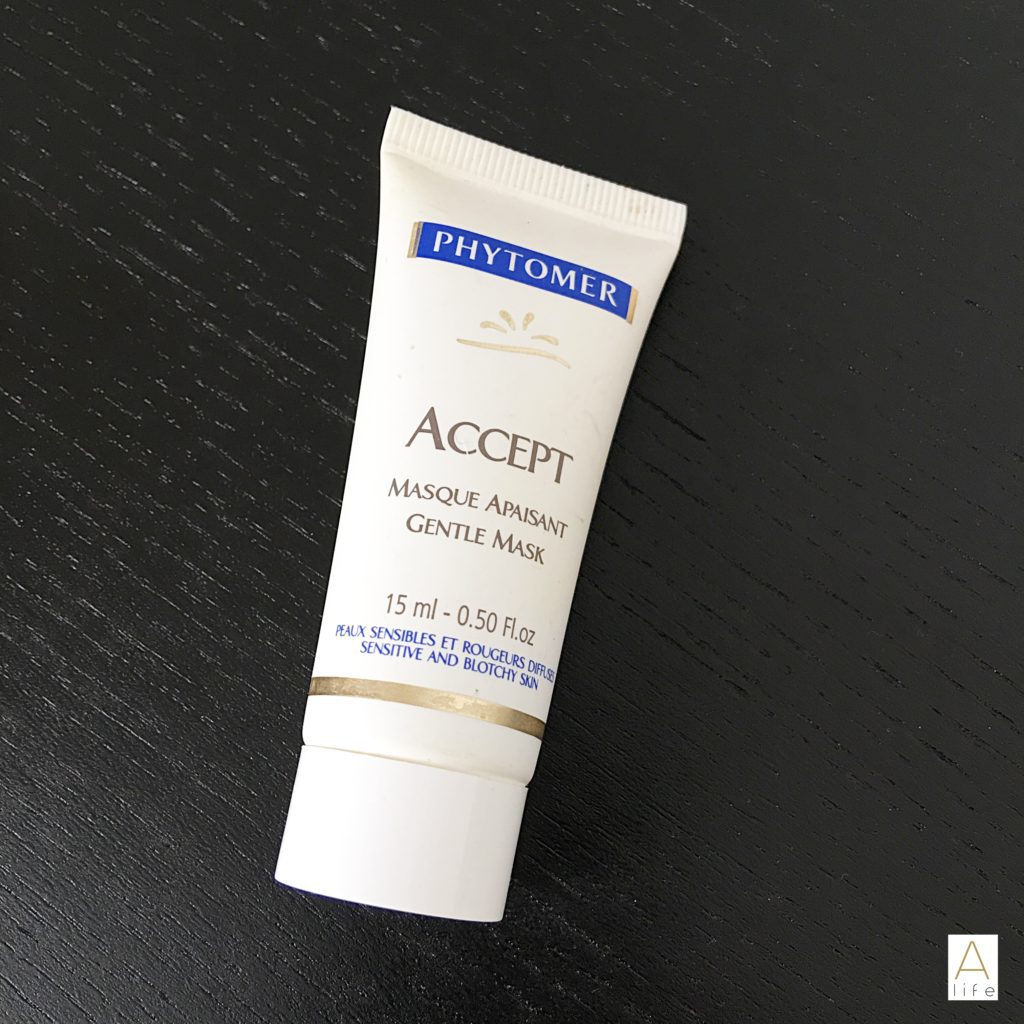 Phytomer Accept Mask
Maybe is not well known in the UK, but in Portugal and Spain is actually a big deal. Can be found in the best Spa's and parfumeries and I simply miss the whole collection of products.
Using Sea extracts, they are excellent in your skin.
Regarding this Mask, this is an old sample I had from many years, it even had the previous design, but I have to say here: I do hate that awful trend of sheet masks. For a dry skin like mine, nothing is better than a smooth complete "normal" mask, creamy and rich for my 30 minutes of relax.
This is my absolute go to face mask for a complete replenish hydration and smoothing skin.
Which one was your favourite and which one have you tried? Let me know in the comments below, and if you have any suggestions don't forget to share it with me.