We are so excited to finally tell you all that Alejandra's Life won the Award for Most Creative Global Health and Lifestyle Platform 2021!! And we even made it into their LUXLife magazine which can be read from today: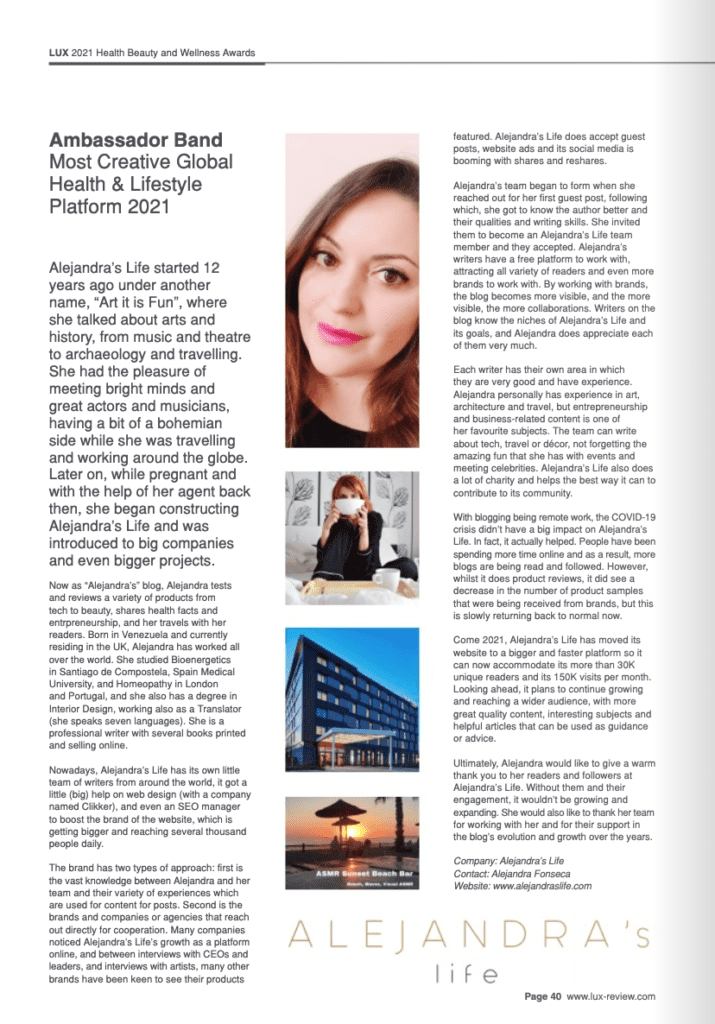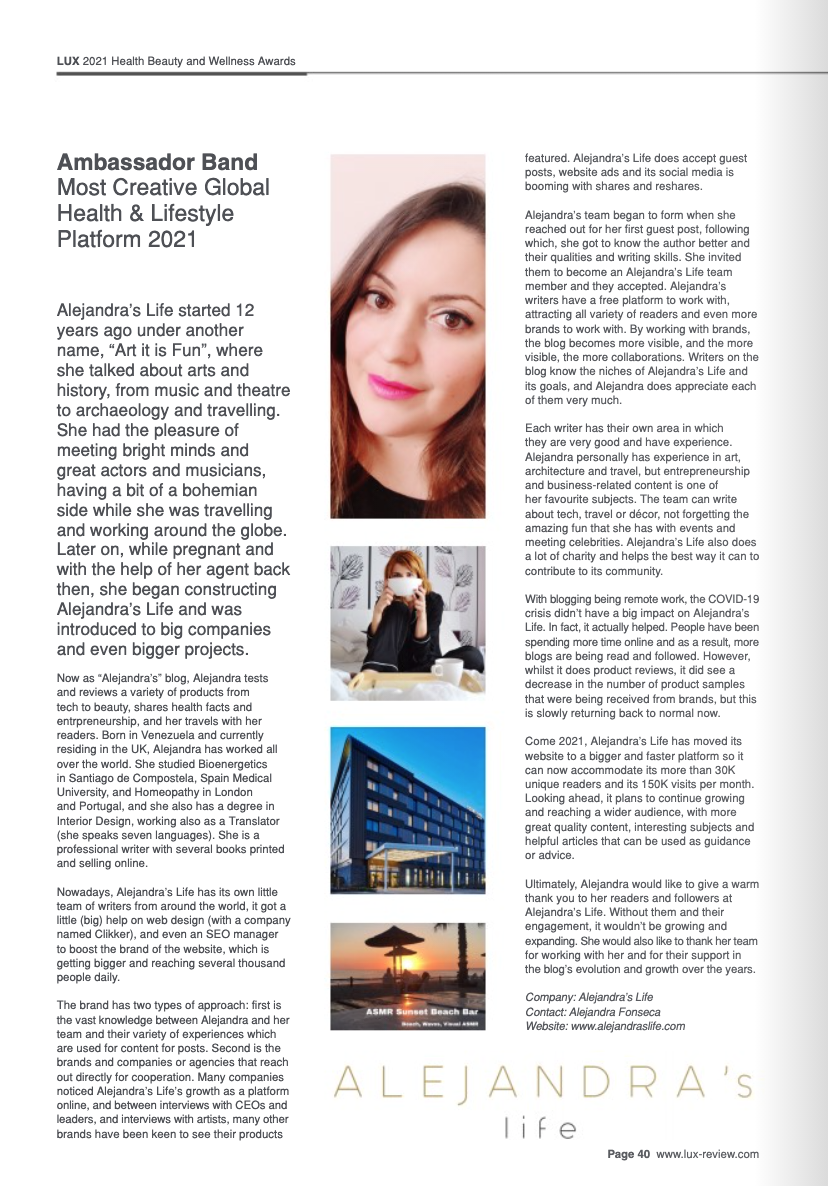 So a big thank you to all the writers from Alejandra's Life Team, to Clikker for helping the website get the boost online and to everyone that reads us and work with us!
We are so proud of all of you!