Shaq O'Neal is going to be the new spokesperson for Papa John's Pizza. For many fans of the pizza and basketball star, this is a match made in heaven. Mr. O'Neal will be an active participant in the pizzeria business because he will be sitting on the board of directors. Steve Ritchie is the CEO of Papa John's, and no doubt, he will be spending time in the boardroom with Shaq.
It would be interesting to hear the conversations that the two have about life, sports, and business. Many people do not know that Shaquille O'Neal is a savvy business person in addition to being an actor and an athlete.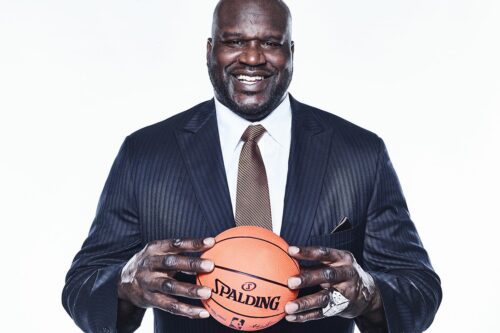 Steve Ritchie has been with the company for over two decades. He started, as many franchise owners do, as an employee. Mr. Ritchie worked his way up and experienced every level of the business in his long career. This pizza franchise has grown into an international favorite with approximately 5,000 restaurants in places around the globe, and they are proud to say they employ well over 100,000 people.
As expected, some of Shaquille O'Neal's time will be spent creating promotional pieces as well as time in the boardroom. Papa John's Fans will most likely see television commercials, YouTube videos, as well as some print advertisements. Mr. O'Neal is no stranger to the camera and should have no problem working with the creative team to make exciting and enduring promotional products for the business.
You will not see any of the material for a while because the production is said not to begin until the fall or winter of this year. Other details about the contract have been publicized, such as his payment package. It is reportedly a multi-year deal that he will be paid in both shares of the company and a traditional paycheck. The exact dollar amount and how many shares were involved in the negotiations is not clearly known.
One of the reasons Shaquille O'Neal was chosen as the pizza ambassador was because he has experience in the restaurant world. He owns a franchise donut shop, so with this knowledge, he can speak freely in the boardroom. In addition to the donut restaurant, O'Neal started a brand new restaurant that serves fried chicken. His chicken restaurants are open in Nevada and California, which means he has a multi-state understanding of how to run a business. Each state has separate state tax rules, employment regulations, as well as restaurant requirements. To operate these restaurants and run a franchise, shows that he is more than just a person who is going to read off the teleprompter and try to sell you pizza. It is evident that his experience is going to be valuable and his opinion will be sought.
Another reason that Shaq is a good fit in this pizza position is his creativity. His timing is spot-on as he has displayed in his acting endeavors, and his humor will be a bonus to the advertisements.
Many people across the globe feel like they know Shaq personally also. He has a warm and endearing personality that shines through on the screen and in person. Many people remember him as a tough but kind-hearted basketball superstar. He has been a favorite spokesperson for many years for several products. The public trust his words and action, and he has not done anything to let that trust down. Some of the previous companies he has worked for include, the General, IcyHot, and Gold Bond, which creates personal care products.
It seems like a perfect match Shaquille O'Neal and Papa John's Pizza. People can look forward to seeing him at sporting events again whether it is in person or a promotional manner. The only question left unanswered is, "What's his favorite topping?"