Stir Crazy Cookbook from well known Chef and author Ching He Huang, is now available for you to learn or get those asian recipes you so much love and do them at home!
Yutaka, in partnership with Ching, launched an organic noodles range in which we can find flavours as Edamame Noodles or Soybean Noodles, as well as three types of konjac noodles – seaweed, oats and plain.
I do Love the konjac noodles. They fill you up, give you fibre and water and are easy and quick to prepare, plus they are really low on calories, making a recipe, guilty free but with all the goodness.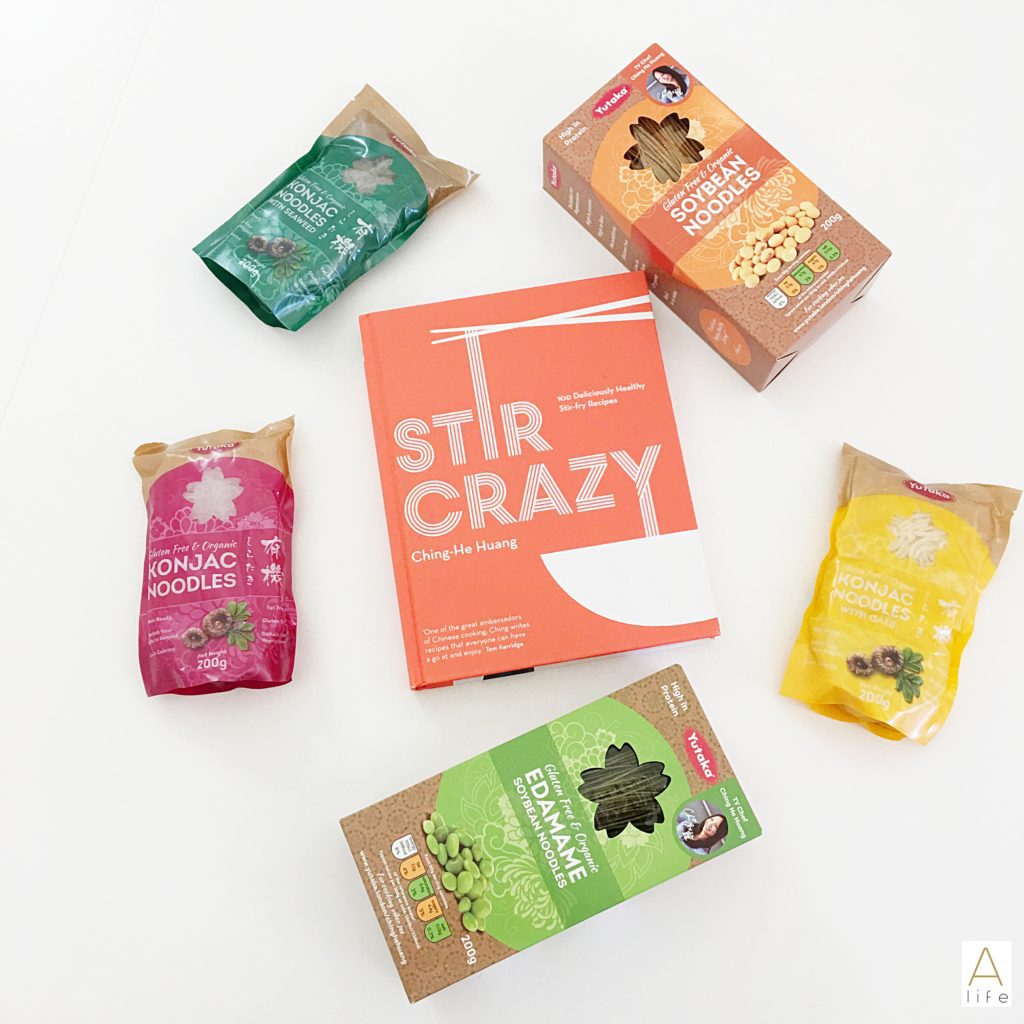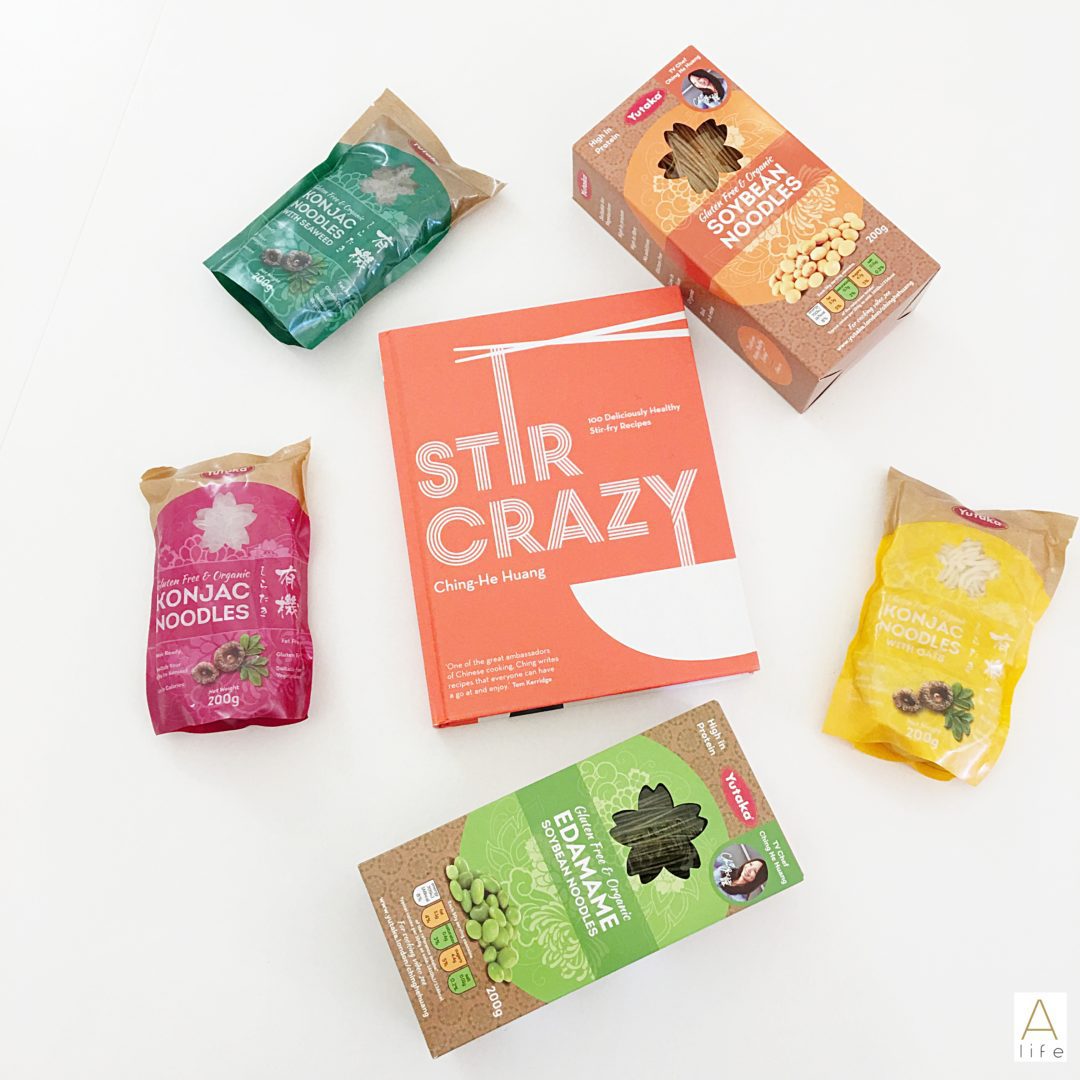 A bit about Chef Ching
Ching is an international, Emmy-nominated TV chef & cookery author who has become an ambassador of Chinese cooking around the world. Born in Taiwan, raised in South Africa and U.K., cookery was a vital connection between Ching and her Chinese heritage.
Ching's approach to cookery stems from the traditional cooking and lifestyles of her farming community grandparents in Southern Taiwan, and these are her major food influences. Her creative food ethos is to use fresh, organic and ethically sourced ingredients to create modern dishes with Chinese heritage, fusing tradition and innovation.
Ching strives to bridge cultural understanding through food, making Chinese cooking accessible, healthy and nutritious, appealing to both the East and West. She has fronted 11 cookery shows in UK, U.S.A and Asia and is also the founder and creator of the Lotus Wok.
Stir Crazy Cookbook: 100 Stir Dry recipes
I am obsessed with Stir Fries – you could say a bit 'crazy' about them. And why not? Stir-frying is not only quick and easy, it also requires very little equipment – all you need is a wok, a knife and a chopping board!

In this book, I teach you what differentiates a good stir-fry from a great one! It's not always so easy to master and it is not about throwing all the ingredients in at once and hoping for the best! Indeed, it is all about timing, knowing when to add what and how to get the best out of each ingredient to get that crisp finish and smokey 'wok hei' flavour that Chinese masters are mad about!

In Stir Crazy, I have gathered together a collection of delicious stir-fry recipes for busy people, dishes that are simple enough for everyday healthy cooking at home, with nutrition, taste, affordability and balance in mind.
Ching's words didn't need me to convince. I am a lover of Asian flavours and love a good healthy stir-fry. Easy to follow, clean and non-expensive recipe ingredients, it has something to everyone. Either Vegan or meat eater, with more time to cook or for a quick recipe in the middle of the week, everyone has a recipe in this book.
Vegetarian Tofu style Lionhead "Meatballs"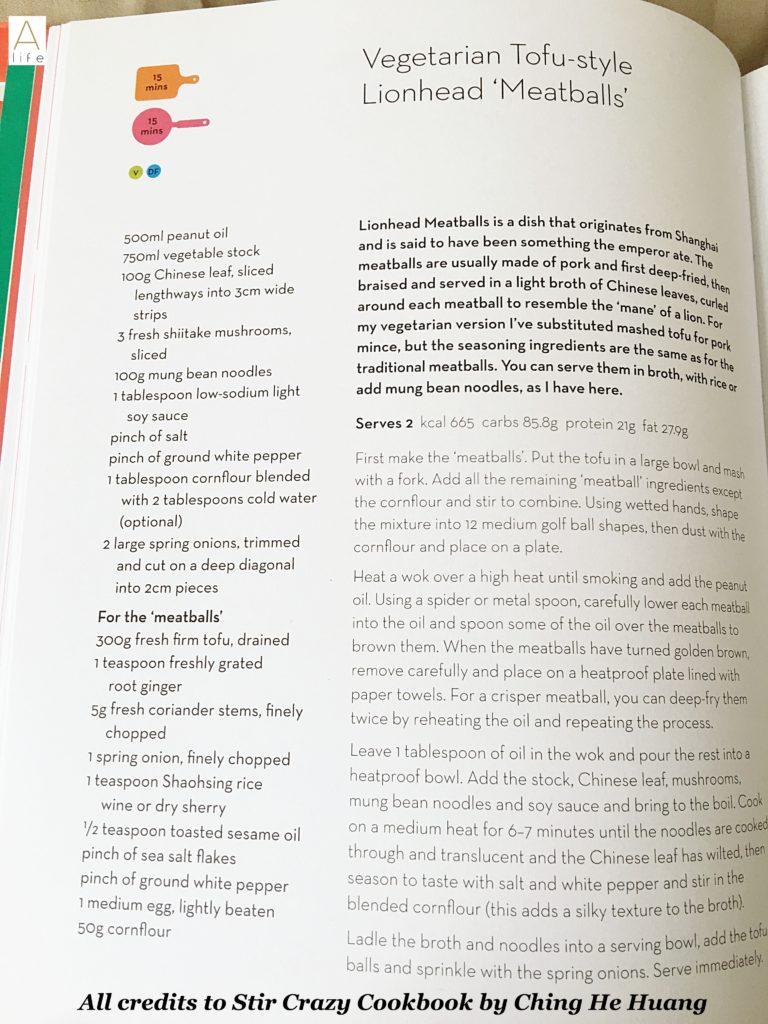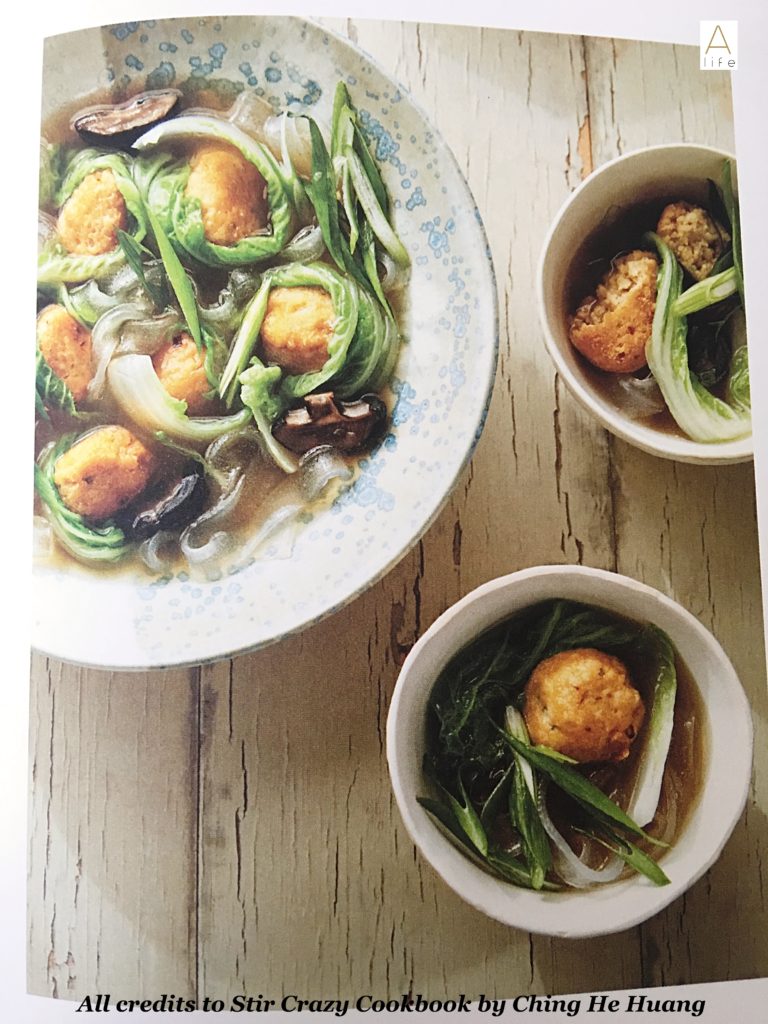 Now let's cookin'!