Starting a school can be confusing. Unless you exactly know what you want, it's challenging to pick the right path and see which schools offer the best conditions for your education. Students are often puzzled by all the possibilities. Sure, it is a great thing to have so many options. However, when young people face many choices and have to make the right decision, they can feel confused and overwhelmed. Therefore, this article is for all those students who need to deal with choosing the right beauty school. We have created a simple guide to help you decide what's best for you and take the first step towards your future career.
Take your time
As this is an important decision, be sure to take your time choosing the right beauty school. Start thinking about it in advance, so you can consider all the factors and make sure you've picked the right one. Explore your needs, possibilities, and talents, and choose a career according to your life experiences and potentials.
What program would you like to study?
To find the best school for you, it's necessary to start by picking your favorite program. According to your interests, you can go for several beauty paths related to skin, hair, nails, etc. Think about what you like to do the most and the treatments you enjoy when going to a beauty salon. Also, try consulting with your friends. They can often point out some of your talents you weren't even aware of. After doing some self-research, you'll be able to pick a program according to your capabilities and wishes. In general, there are several programs you can choose from:
Skin care/esthetics
cosmetology
nails
barbering
hair design/ hair removal
makeup / permanent makeup
massage
fashion, etc.
Even though all of these are related to each other, they are very different, so making the right decision will lead you to your future career. Also, knowing the type of program you want to study makes it easier to find a beauty school that provides those classes.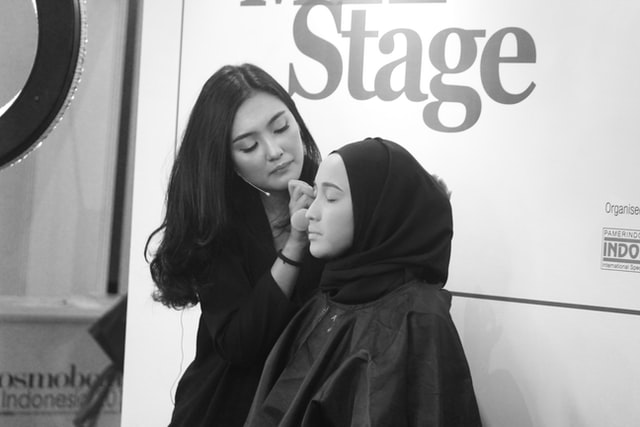 Find out more about the school
After finding schools that offer the program you like, it is necessary to find out more about the school and the curriculum. You should know that the beauty world is constantly evolving, and it is a growing industry, like no other. That's why it's essential to look at the curriculum of a preferred school and see if they work according to the latest trends. Using modern techniques and tools will ensure you study the things that will help you start working as soon as you finish school and attract many new clients.
The location
Another relevant factor in choosing the right beauty school is the location. If you live in Nashville, for instance, you are in luck as it offers a good range of beauty schools. So, if you want to study more about nail design here, you can select a Nashville-based nail tech school and stay closer to your home. This will make the commute much faster and more affordable – which is always advantageous.
However, sometimes students want to completely change their environment and start a new life chapter far away from home. That can be a great decision, and it can help you expand your possibilities and gain new experiences.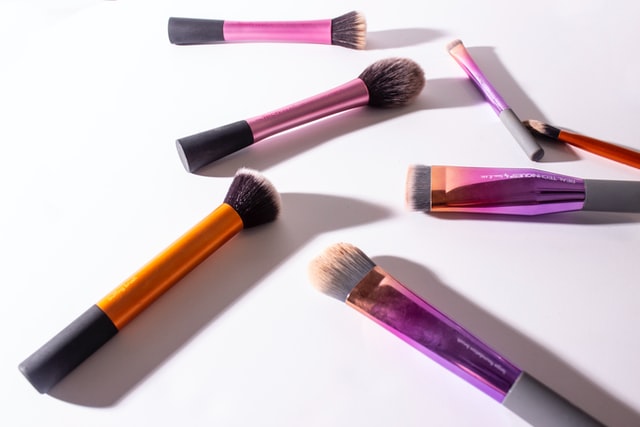 As you will probably spend a lot of time in the school and on their campus, the atmosphere must be something you could enjoy. Even though virtual tours are very popular nowadays, they are not enough. If possible, go and visit the place to make sure everything you see online is true.
When choosing the right beauty school, it's beneficial to get some recommendations from the people you know and trust. When you're a young student, or you want to change your career, it's always relieving to be supported by the people you love. Ask your family, friends, and other people you know if they have some experience with certain beauty schools. This can be a great way to get recommendations (or warnings) from the people who went to the schools you're considering.
One of the main factors in picking the right program is undoubtedly the budget. Ensure you find out details about the tuition costs and ensure there are no hidden expenses or any other surprises. Also, be sure that the tuition costs are worth it and that you will be getting enough knowledge and experience to begin your career afterward. And finally, see if there are options to get any financial aid or a scholarship – maybe there's something you can apply for and make your study days even smoother.
Does the schedule work out for you?
As you probably already know, beauty schools don't have the same start schedules. For that reason, you need to check when the classes start in the school you like. Sometimes, people don't want to wait for a specific enrollment date and pick another school instead. If this is an important factor, make sure you check the schedule, too.
The final step
When you need to decide on something this important, it is essential to set your priorities. As no beauty school is perfect, you need to be clear about what you're looking for and what your preferences are. Is it the location, affordability, quality, and variety of the programs? Make a list before you begin your search, and browse the schools while ticking off the boxes on your list. So, choosing the right beauty school will be much easier – just see which option got 'the most points' on your future career list.
Article by Sally Norton
Sally is a proud member of Alejandra's Life Family Team