Cars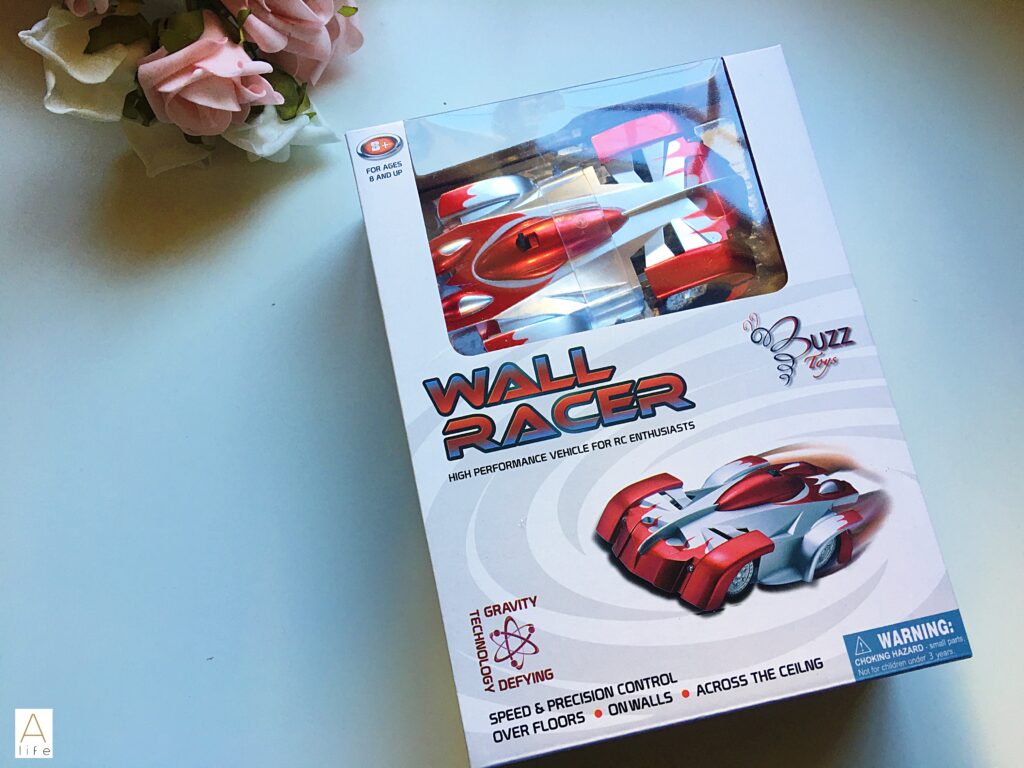 Wall Racer / Tank Racer
The Wall Racer is a gravity defying sports car that will turn the walls and ceilings into a new playground. By incorporating suction with the fun of a remote control car, the Wall Racer is able to climb walls and race across ceilings.
It has two bright LED headlights to light the way, ideal for night time driving, and is available in 3 great colour combinations. The cars charge directly from the remote and are available on a tri band frequency so you can race 3 cars at once and with a flick of a switch, can change from wall to floor driving. The whole room can now become your race track.
The wall racer has another new version – the Tank Racer.
Get your Wall Racer at Buzz Retail
Drones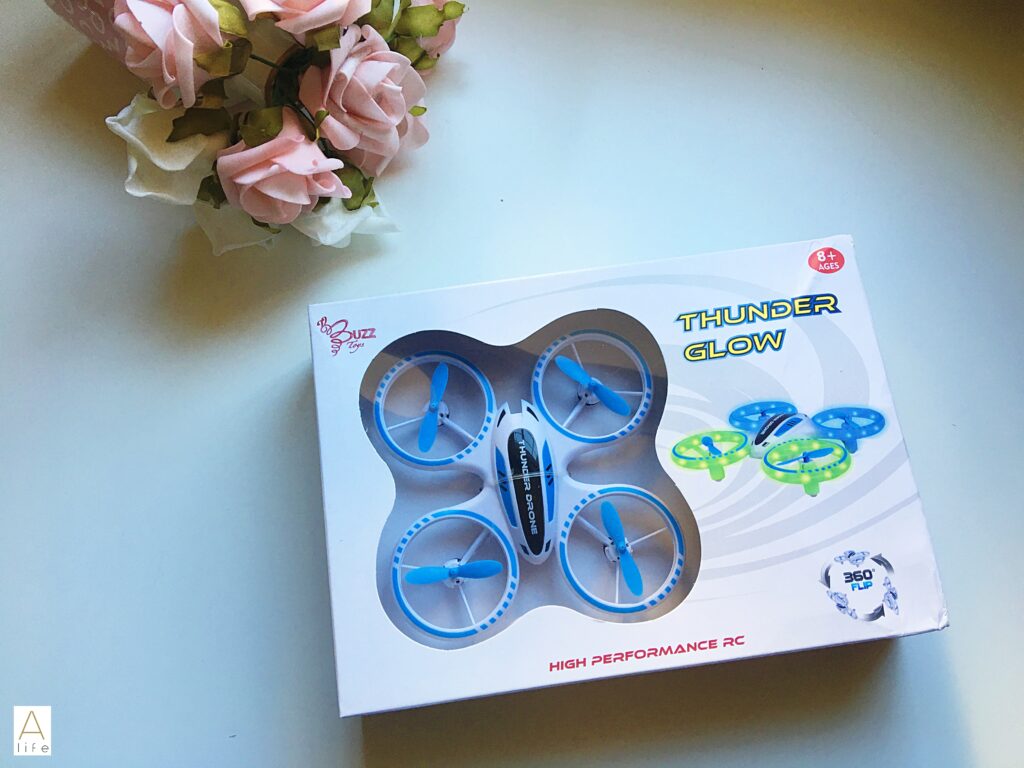 Thunder Glow Drone
The Thunder Glow is a medium size Drone with LED lights all around it. Including 6 axis gyro stabilizer, long range 2.4 GHz control, low/medium/high speeds and an automatic trim function. Includes: back to home and headless mode.
The Thunder Glow is the newest addition to our radio-controlled range and are proving to be a lively and popular choice for both indoor and outdoor fun.
Get your Thunder Glow Drone at Buzz Retail
STEM Toys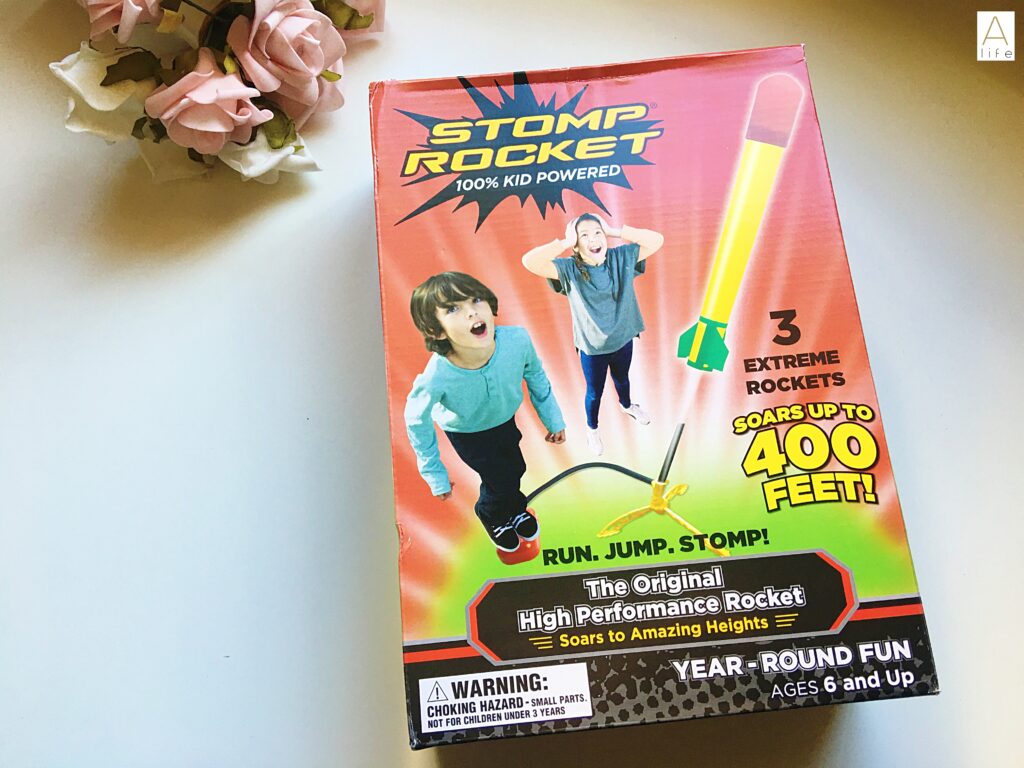 Stomp Rocket
Inspire the next generation of engineers and astronauts and keep kids active and screen-free with Stomp Rocket®, a great range of fun and STEM-inspired toys & games from TKC Sales. All products are portable, fast, easy to assemble, with no batteries required.
Stomp Rocket is 100% KID powered: Run, jump and STOMP to launch these rockets up to 400 feet in the air — that's longer than a football field, including the end zones! Pair with Stomp Rocket Science book and get kids interested in STEM subjects (Science, Technology, Engineering, and Math) early.
Get your Stomp Rocket at Amazon
Sports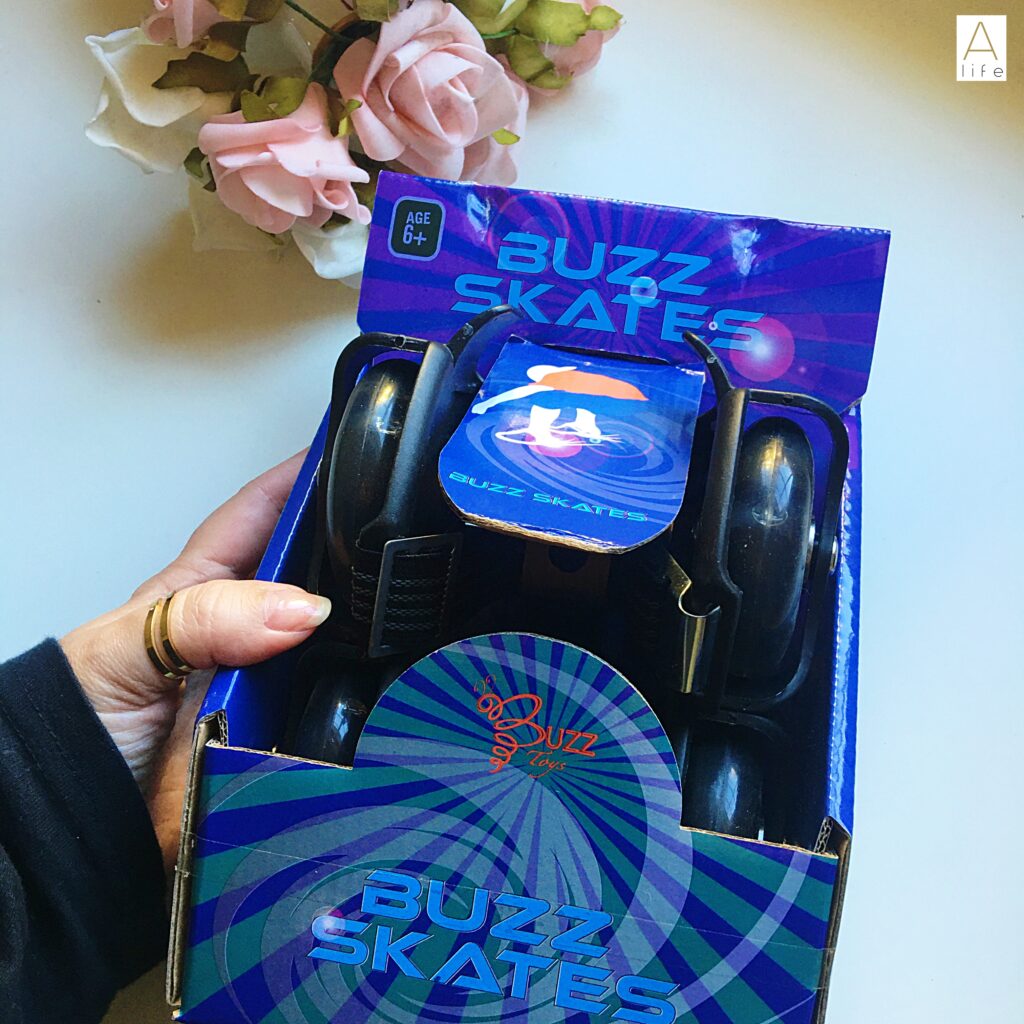 Skates
One of the best sellers of Buzz Retail. The new hit that every kid wants, both for boys and for girls. There is no need to take your shoes off, simply place your shoe inside and start sliding.
You can use it for indoor and outdoor activities. Much faster than going by foot! The only 2 wheels skates that comes with a shock-absorbing silicone wheels. Available in 2 colours: black and pink.
Get your Skates at Buzz Retail
Air-Ball
A new hit from the Buzz Retail range. A floating ball that can be played at any surface: wooden floor, laminate, marble or even a thin carpet.
The ball creates an air bubble underneath it so it's actually hovering over the ground. A fun toy for all the family together without breaking all the house!!!
Get your Air-Ball at Buzz Retail
Puzzles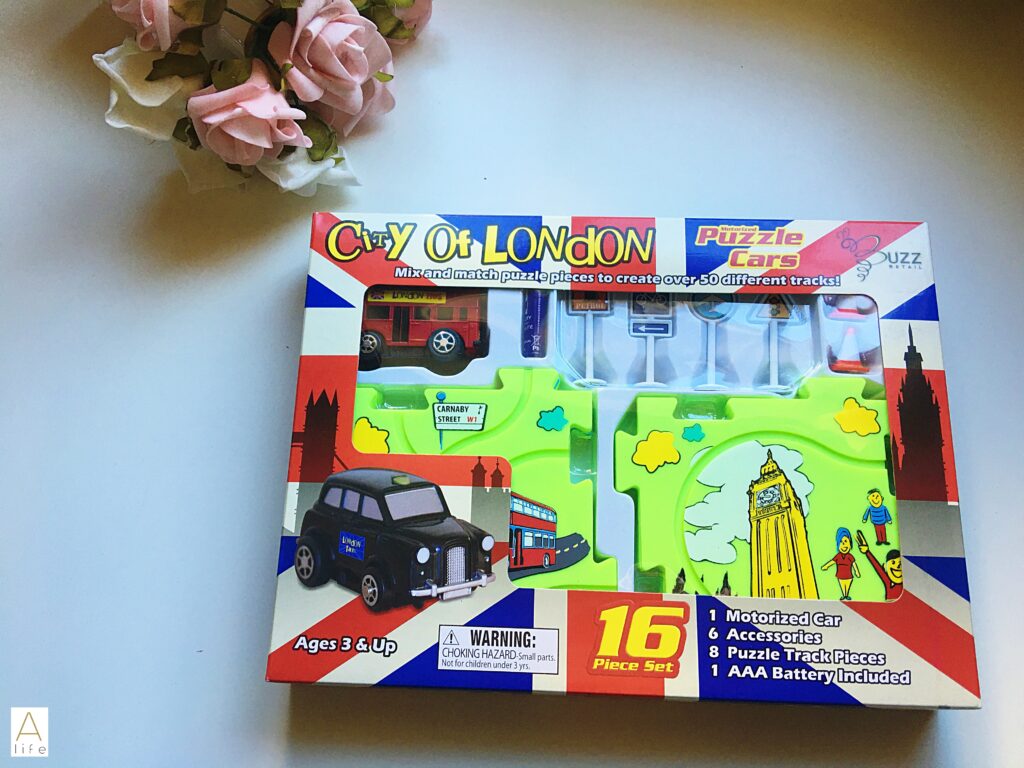 Puzzle Cars
This wonderful Puzzle Vehicle Track is a 16- piece set, combining creative and educational fun. All of the interchangeable track pieces can be linked together, to make up to 50 different track combinations.
Each set comes with either the recognizable red London bus or London Black Taxi, detailing all the favorite tourist destinations in London.
It's also available as Fire Engine Puzzle or Train Puzzle. This is a fun way to develop problem-solving, motor, and language skills.
Get your Puzzle Cars at Buzz Retail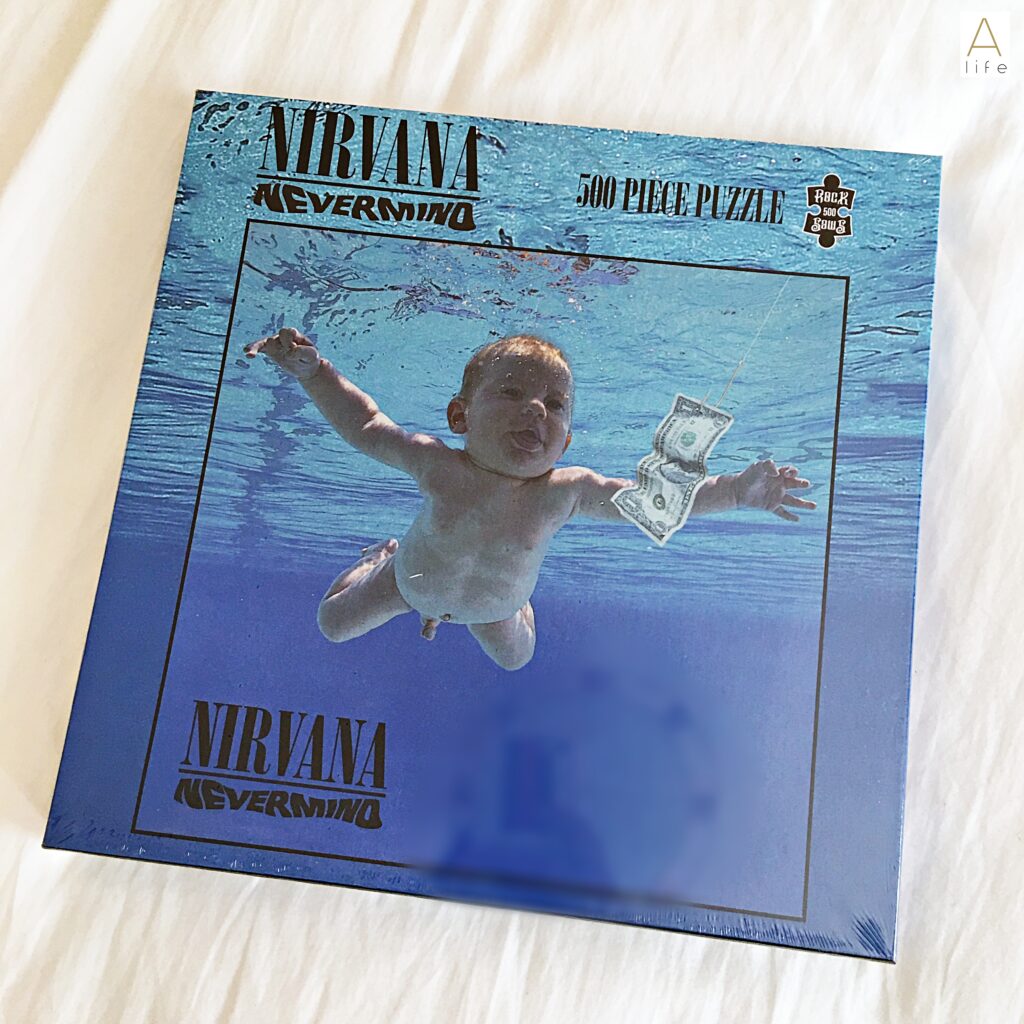 Nirvana Nevermind Cover Puzzle
For that Nirvana Fan or not! Zee Productions turns classic music album artwork into puzzles with Rock Saws.
The new range of 500 and 1000 piece puzzles features official album artwork from late 20th century music icons including David Bowie, The Rolling Stones, Elton John, The Clash, Nirvana, AC/DC, and Pink Floyd.
Get your Zee Productions Puzzle online
Arts and Crafts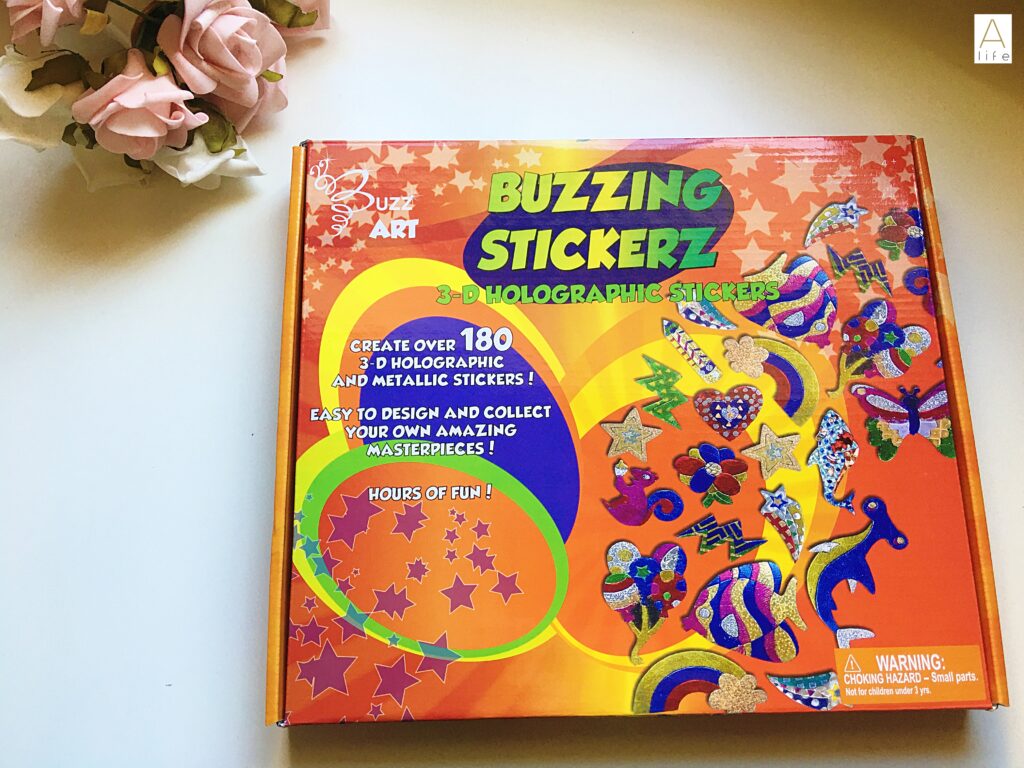 Buzzing Stickers
Create over 180 3D holographic and metallic stickers. Pick a foam sticker shape from the 180 foam stickers in the box and rub on the colourful foil decoration to make the most amazing holographic stickers imaginable.
The stickers are easy to design with the 180 foam stickers, 3 stencils, over 50 holographic and metallic sheets provided in the kit. Create and collect your own amazing masterpieces.
Get your Buzzing Stickers at Buzz Retail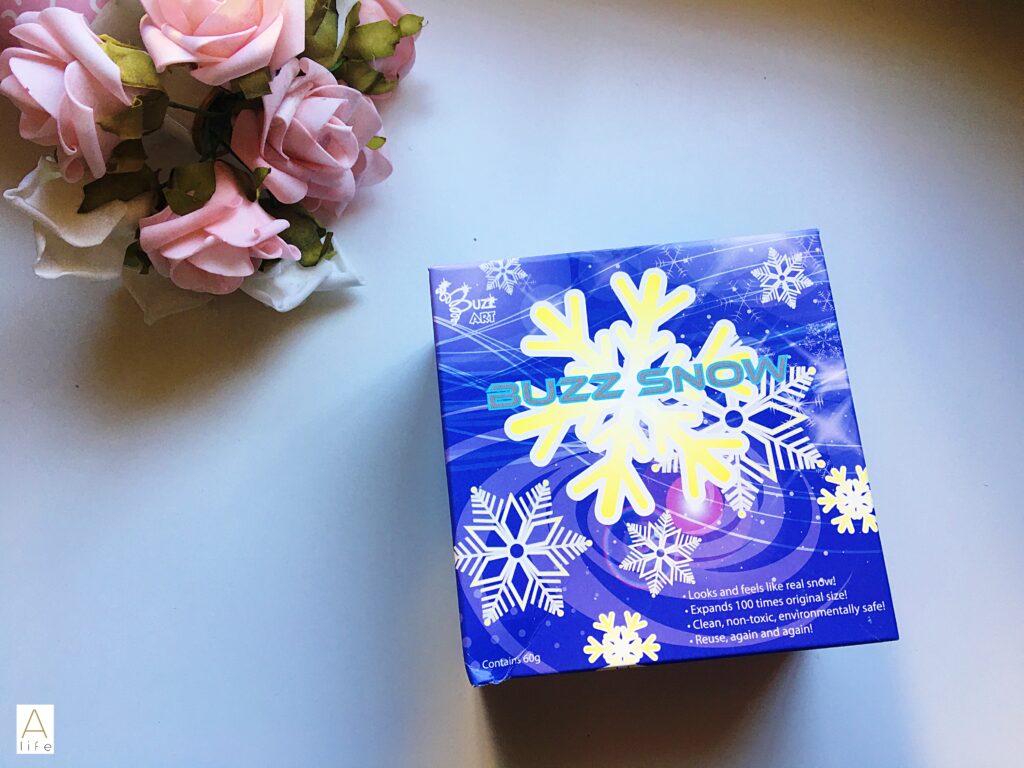 Buzz Magic Snow
This is a polymer powder that when hydrated it looks and feels just like Snow, except it never melts! Its eco-friendly, non-toxic and safe for children and animals. It looks like sugar before it is hydrated and looks and feels like Snow after you have added water. It expands up to 100 times than its original size.
After two and a half weeks the snow will start to dehydrate and return back to its powder form, ready to be activated again. Use it in your Christmas table displays, shop window displays, around your X-mas tree, or to highlight a display out in the garden or fill the bath just for fun!
Get your Buzz Magic Snow at Buzz Retail
Marvin's Magic – Treasured Tricks Wooden Magic Tricks Set
Presented in a durable wooden box for easy storage for your performances. An ideal introductory set to the wonderful world of magic for children aged 6 plus. Includes the incredible escaping coloured block, the vanishing rabbit illusion, the amazing rising card, and much much more. Fabulous for building confidence & essential developmental skills. Also comes with every Magician's essential tool – a wand!
The set includes all props and comprehensive easy to follow instructions which will have you performing these wonderful tricks in no time. Magic is a perfect pastime for building confidence in children, allowing them to learn and perform key skills such as standing up and presenting to a group. Presented in an elegant and timeless birch finished box. This magic set can be kept as a cherished magic set for generations.
Get your Marvin's Magic Wooden set at Amazon
Board Games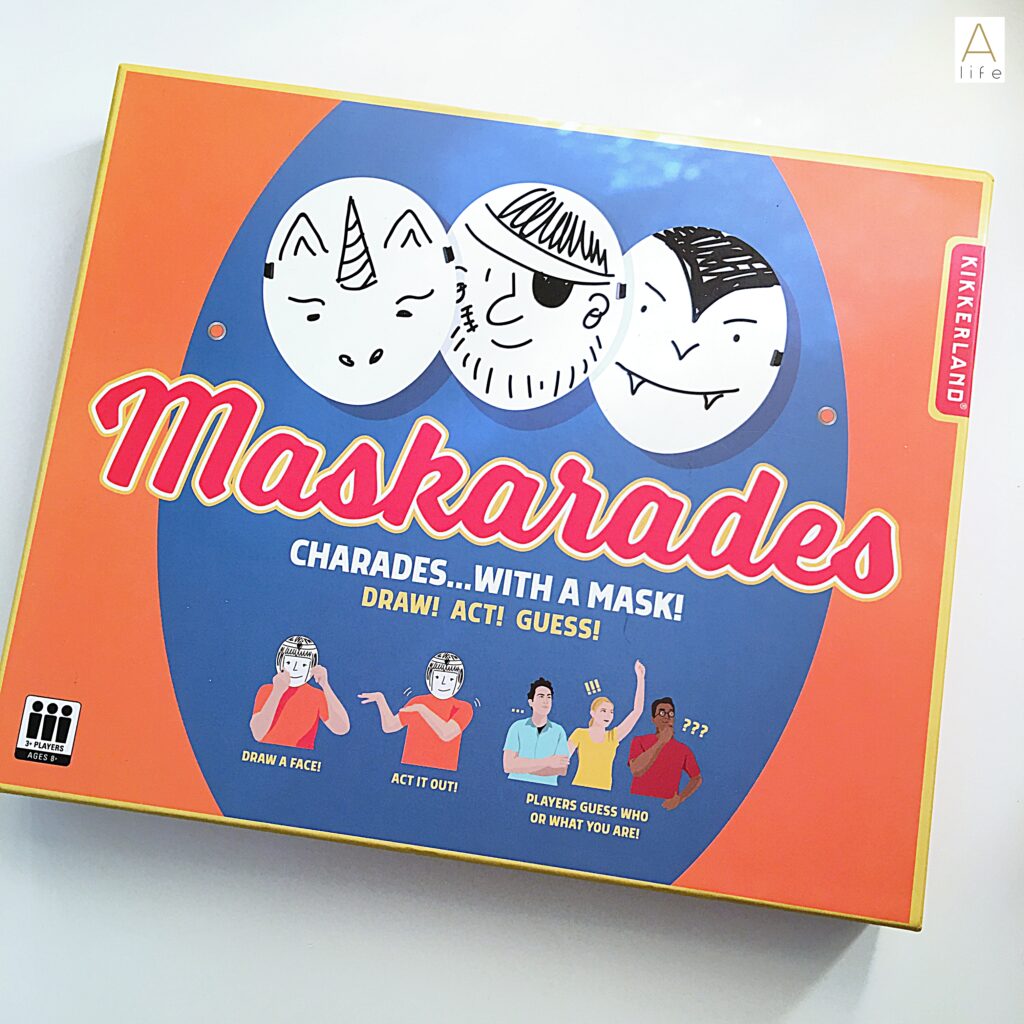 MASKARADE  game from Kikkerland
Charades has finally met its marker. Face up to a new challenge with the game that's sure to make an expression. Maskarades is the exciting new game that lets you blindly go where no other game has gone before. Pick a card, put on the dry-erase mask, draw a face, and get into character – don't forget your lines!
You don't have to be a creative genius to score big in this game. Fantastically fun for the whole family and ideal for all ages, Maskarades is the perfect match for any party. (Artistic ability not included.)
Get your Maskarade game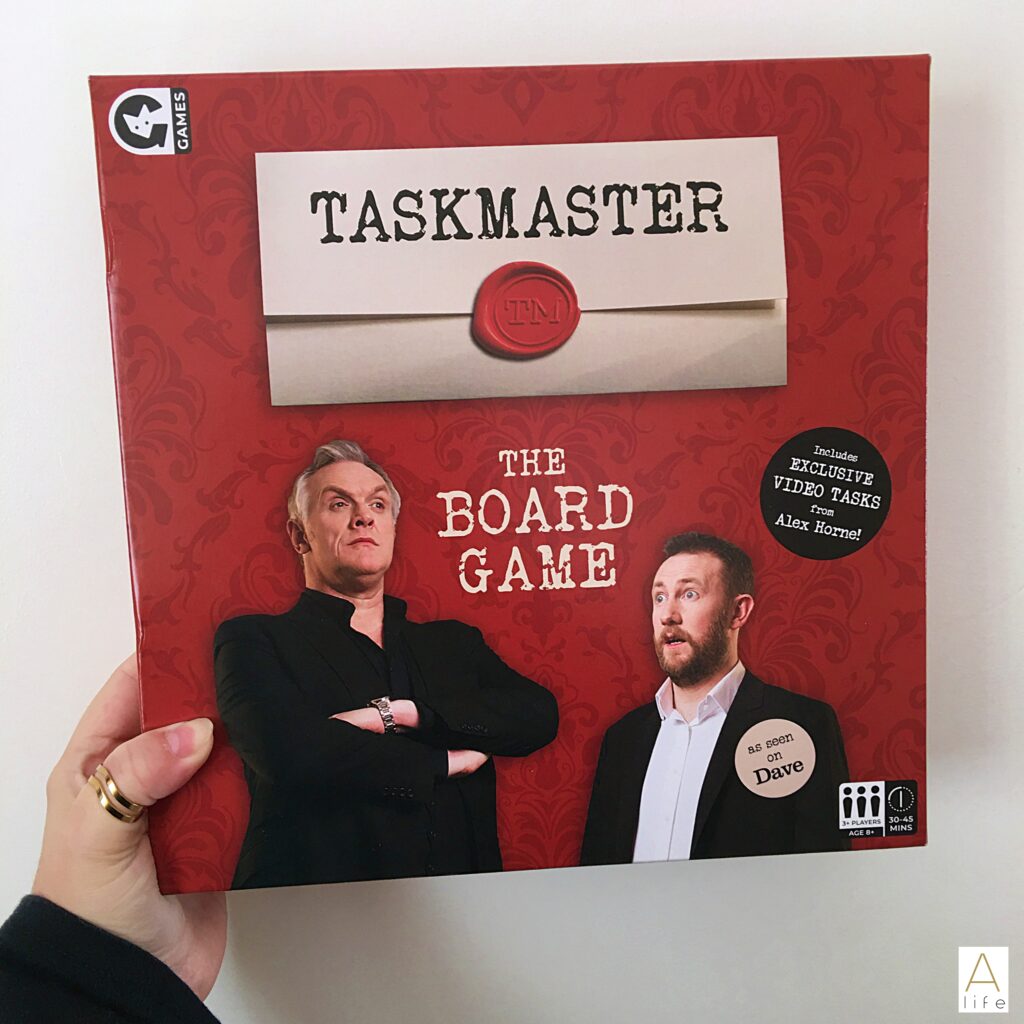 Taskmaster
If you haven't seen this TV Show, you are missing a good fun hour of laughs. Now you have the most ludicrous (and not so) tasks and become the Taskmaster at home with family and friends. Included is the trophy of the Taskmaster's head in gold!
Get the Taskmaster game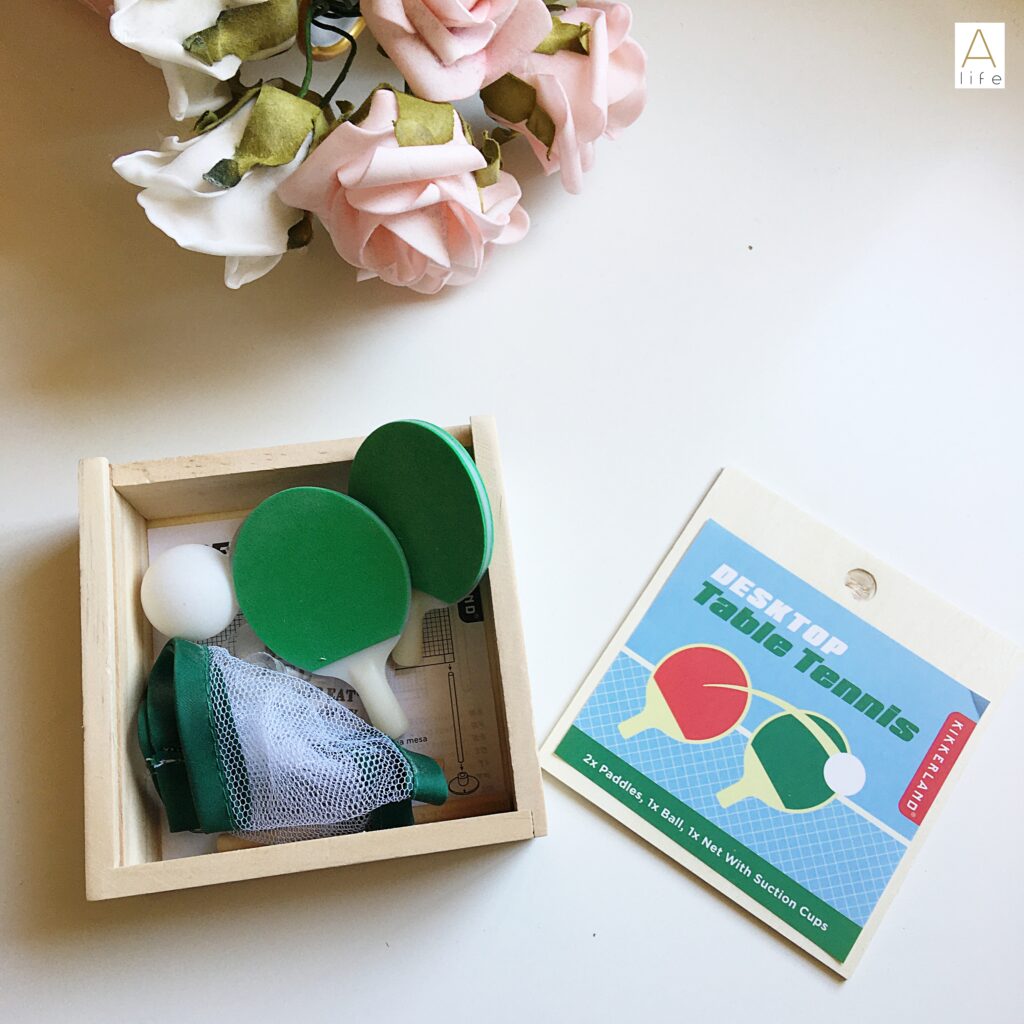 Desktop Table Tennis by Kikkerland
Have your own Table Tennis without spending much and payable anywhere (as long as you can use the suction cups).
Super cute and nice gift for that friend that is an athlete or… wants to be.
Brings the Net, suction cups, ball, and 2 paddles.
Get your Desktop Table Tennis Kit online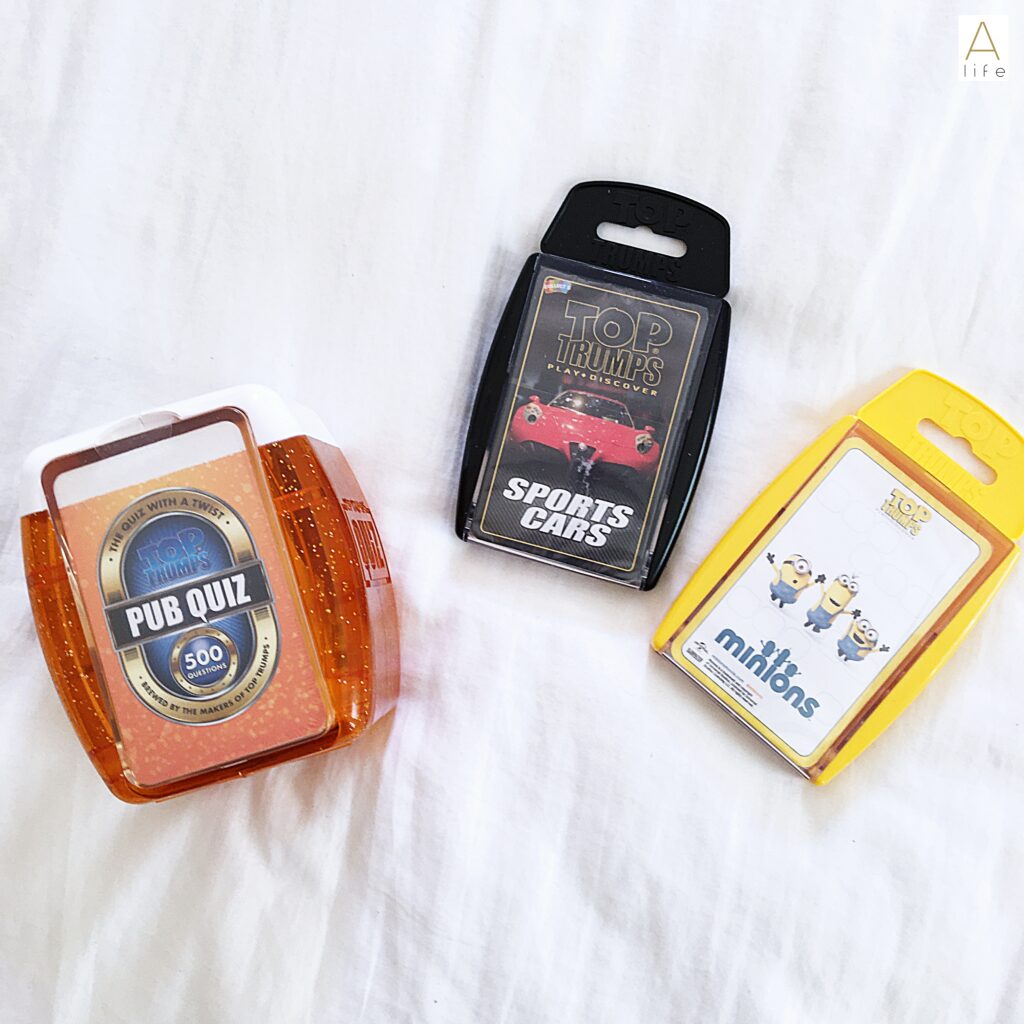 TOP TRUMPS: Minions, Sports Car and Pub Quiz
A classic game! Why? It's fun to play, it's valuable from a collector's point of view (it actually sells really well, so keep yours and buy new ones….you never know!).
Pub Quiz is a new set from the Top Trumps Quiz. Featuring 500 questions on 5 different categories: Sports, Music, Film and TV, Science and General Knowledge. With cards on every subject from Art, Animals, Adverts and Acronyms, to Toys, Transport, Technology, and Theme Tunes, with Decades, Food and Drink, and even Weather covered along the way, there's something to test the brains of all ages and interests. Deal 5 cards each, ask the first question and see if your opponent gets it right or not. It's the first to win 3 pairs, but then comes the Top Trumps Twist!
Sports Cars Top Trump: Learn about the biggest and fastest road legends of all time: from the stylish NSX and the brutal F40, to the glamorous Veyron and the ground breaking Huayra, they are all in this Sports Cars edition of Top Trumps.
Minions Top Trump: Join The Minions on their greatest adventure so far! Travelling through the greatest eras in history, The Minions serve the ferocious T-Rex, the great Egyptian Pharaoh and the forces of Napoleon in hopes to be their evil master! Through tragedy and triumph, 3 courageous Minions; Kevin, Bob and Stuart step forward and lead The Minion tribe to their new Evil Master!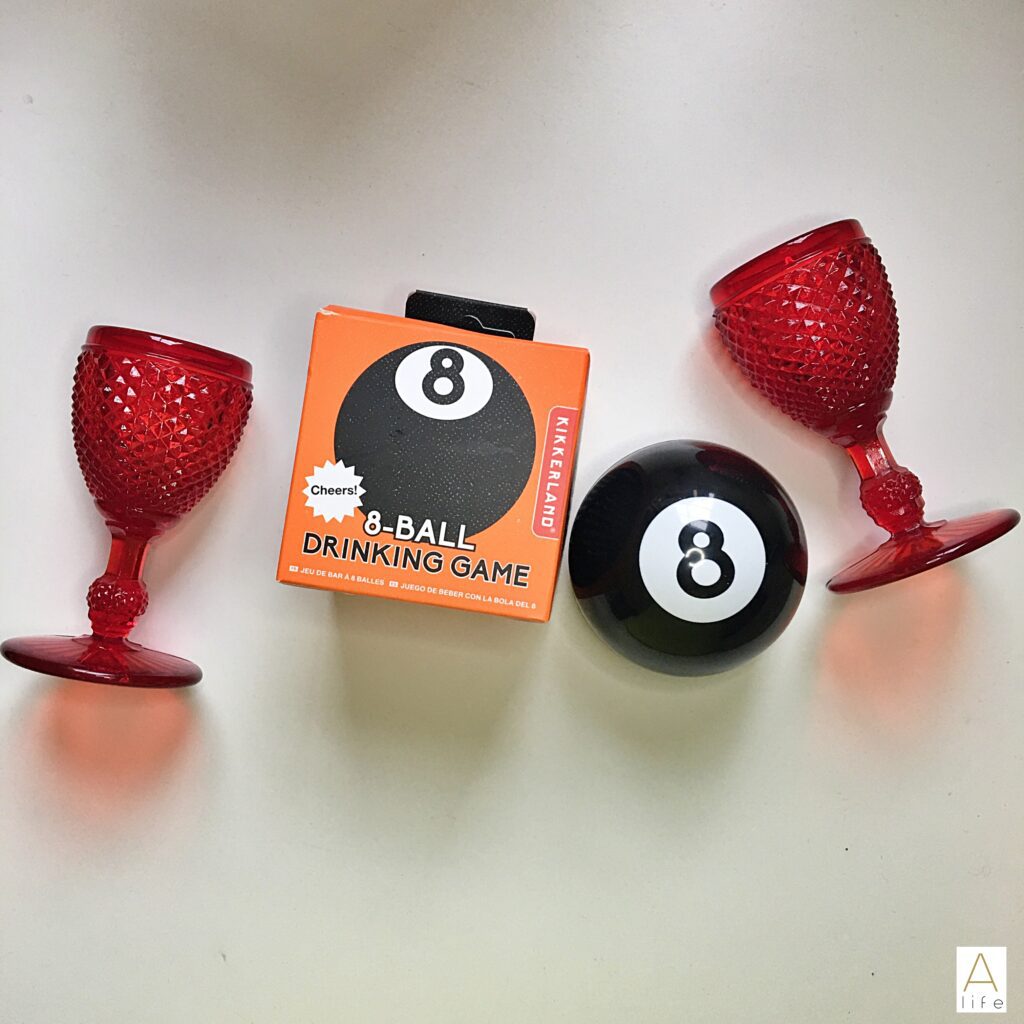 8 Ball Drinking Game by Kikkerland
It will be a real party with this 8-Ball drinking game! Spin the ball for a challenge. There are 20 different challenges and if you don't take up the challenge, take a sip of your drink. Who dares to take on these challenges?
Get it on Kikkerland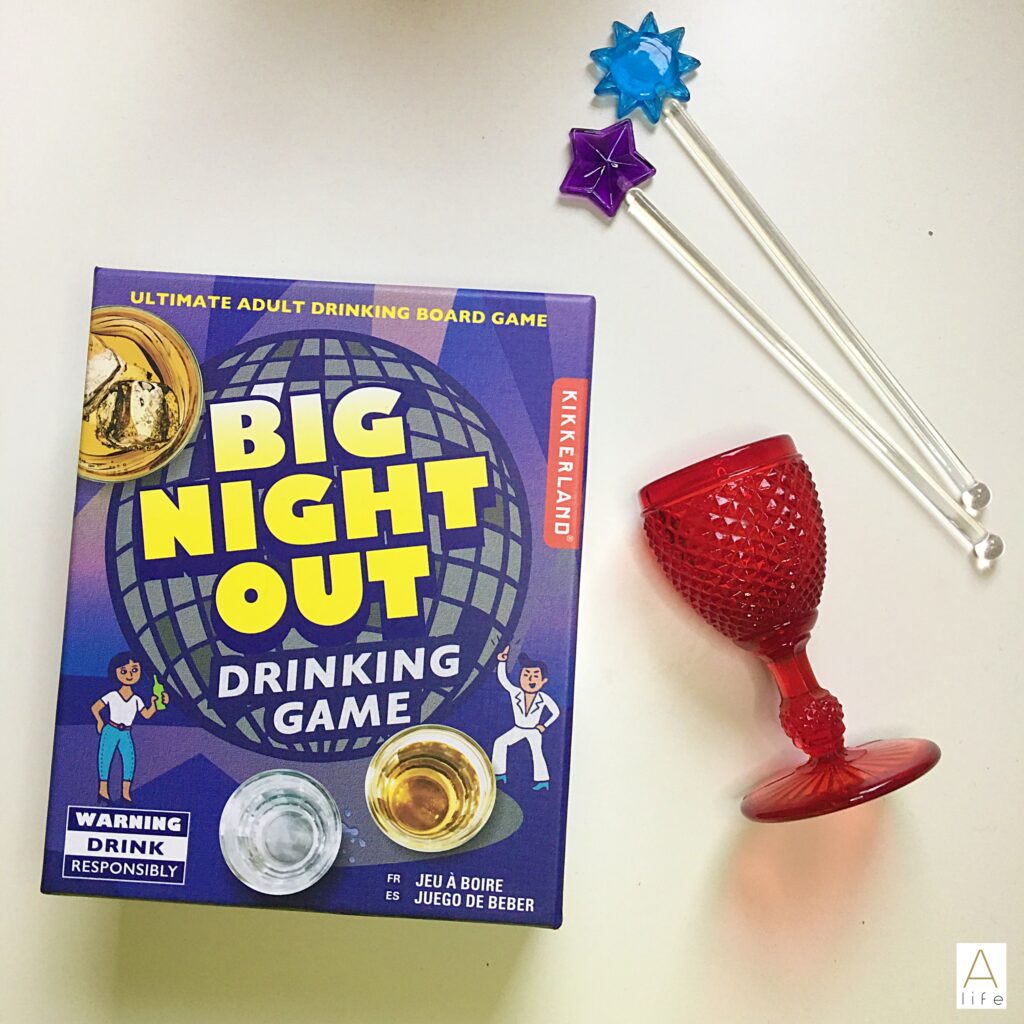 Big Night Out Drinking Game by Kikkerland
A perfect game for home. A truth or dare kind of drinking game. Played with 3 to 6 players. The object of the game is to finish in the VIP area.
Get it on Kikkerland
Baby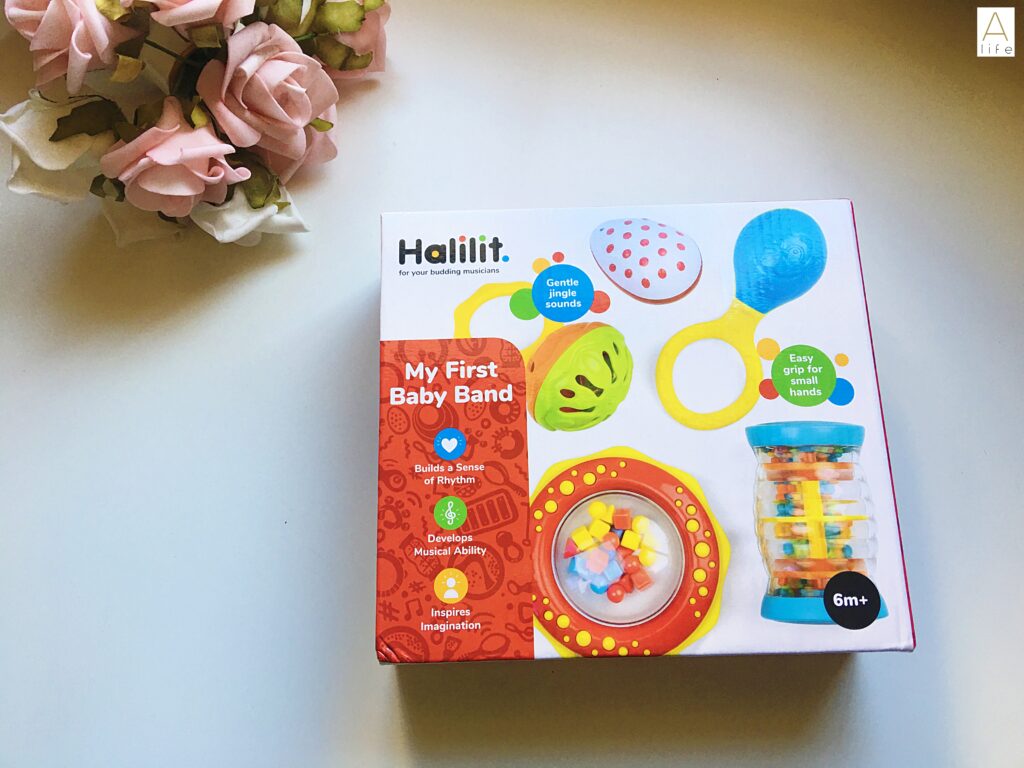 Halilit My First Baby Band
The perfect introduction to early years music making!
Shake, rattle and roll with this perfect first baby band! Excite your baby's senses with this colourful and high quality set of musical toys, including a maraca, fun textured rattle, egg shaker, cage bell and tube shaker.
Perfect for little hands to hold and shake, this set is great for an early introduction to making music. The instruments included help to strengthen baby's motor skills, as well as enhancing their creativity, self-expression, listening and communication skills.
Get your Baby Band set on Amazon