Lighting 

Caos Creo Lamp Table Lamp
A 2D lamp that is a lamp! Italian Designers Caos Creo created this awesome piece.
Made entirely in Steel, the back of the lamp has the support for the lamp bulb, while the lower part/or foot has a mirror to create more luminosity. Supports: 60W E14 250V
We love how clean and aesthetic looks in any place.
Get it at Caos Creo Shop Online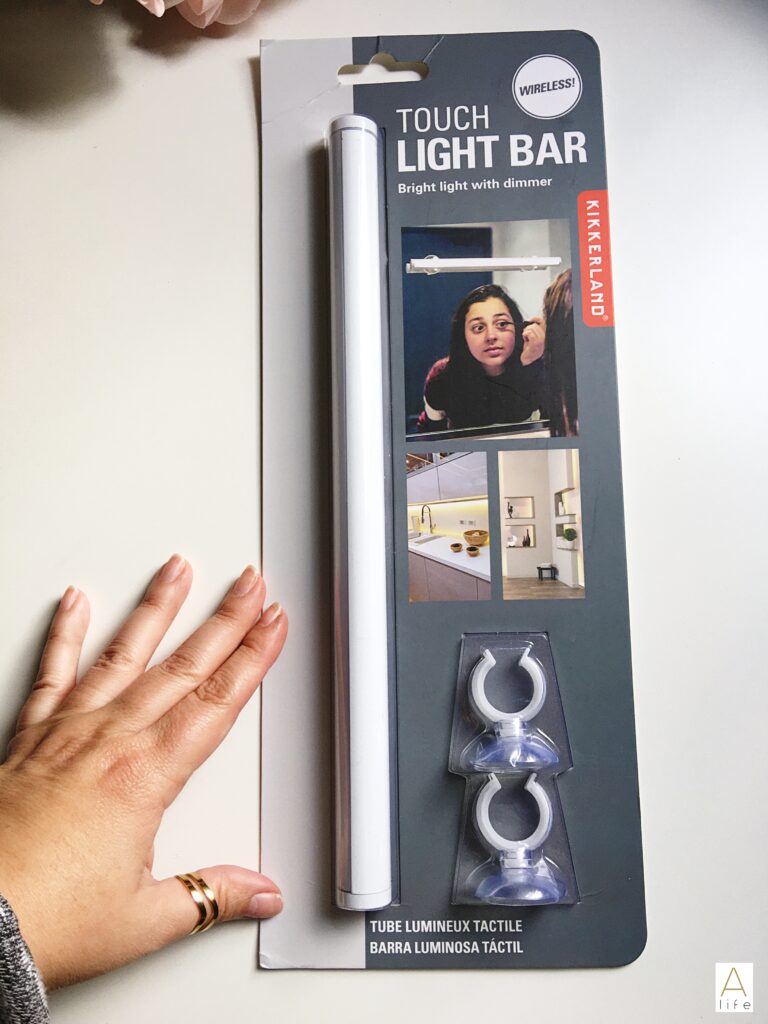 Kikkerland Mirror Light Bar
So simple yet will make a huge difference. The Decor limits are endless as it can be used whenever you want with the suction cups. Use it in a mirror, or why not (I am moving houses as we speak) will use it on my kitchen cabinets or to create a spot light. The light is dimmable by touch.
Get your Mirror Light Bar
Candles and Scents
Caos Creo Lumen Lights Family
This Origami Steel Candle Holder is a fantastic and fun gift to offer. Its comes flat and you need to construct yourself (super easy done), and also brings a tea light. What a cute and simple gift but that can also be so stylish. There are other models to choose from this series.
Get it at Caos Creo Shop Online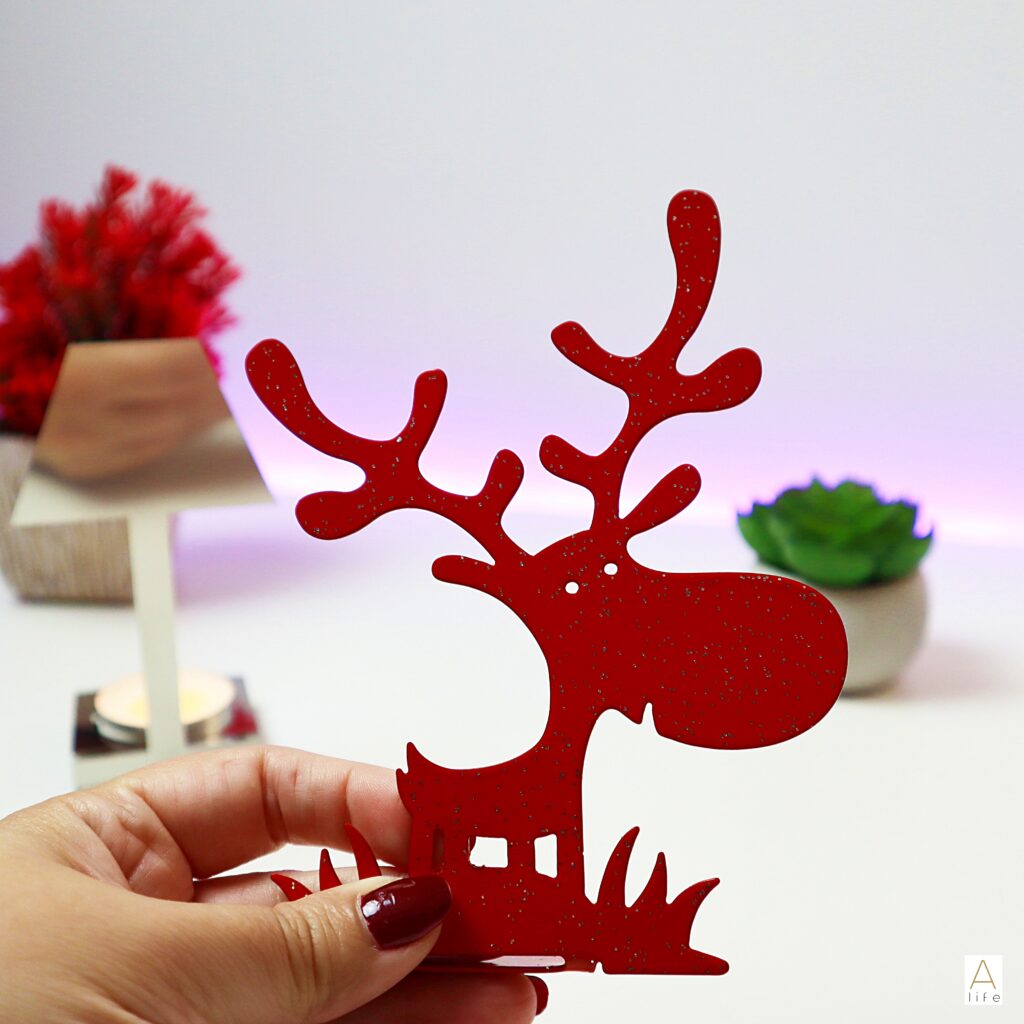 Caos Creo Origami Christmas Decor
One of my favourite pieces this year! This Origami Steel Moose is part of the Christmas Collection this year and it can be whatever you think and want him to be. Comes flat and you can easily assemble it. It can be a simple decor or a candleholder, even use it to decorate a gift, be a gift or why not use it to attach to a present as a second gift? Anything you think. I love Moosey!
Get it at Caos Creo Shop Online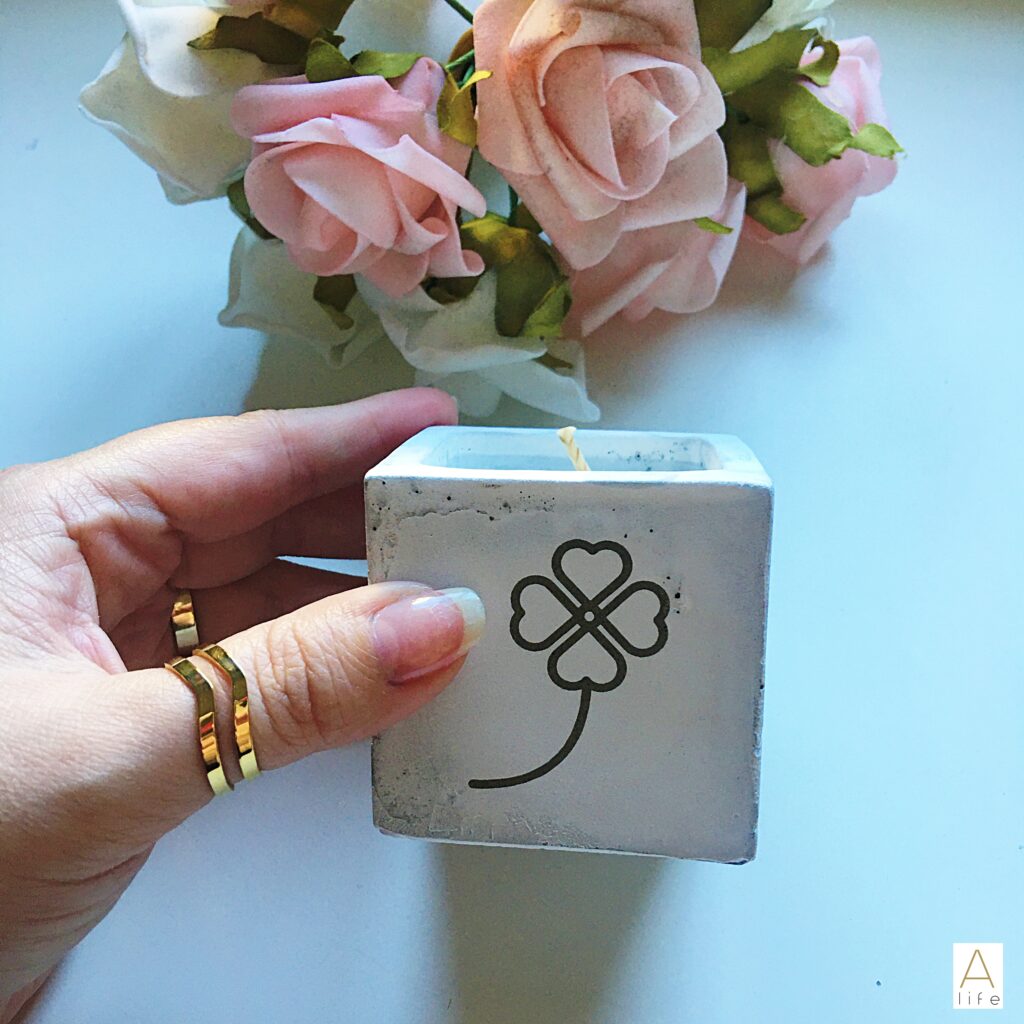 Hey Pots
I discovered a nice and personalized way to surprise family and friends, and even add a touch of decor with a special message for us at home. Our Good Luck clover with the back of our candle with a GPS coord for the place we were really happy and is our real home (home is where the heart is right?).
Hey Pots is personalized from the colour of the base to the front design and the back design. You can even select the type of gift you wish to add inside, from candle to different plants. Also supporting a brand like Hey Pots is the best way for the economy to flourish. It's a win-win!
Get your Hey Pots Online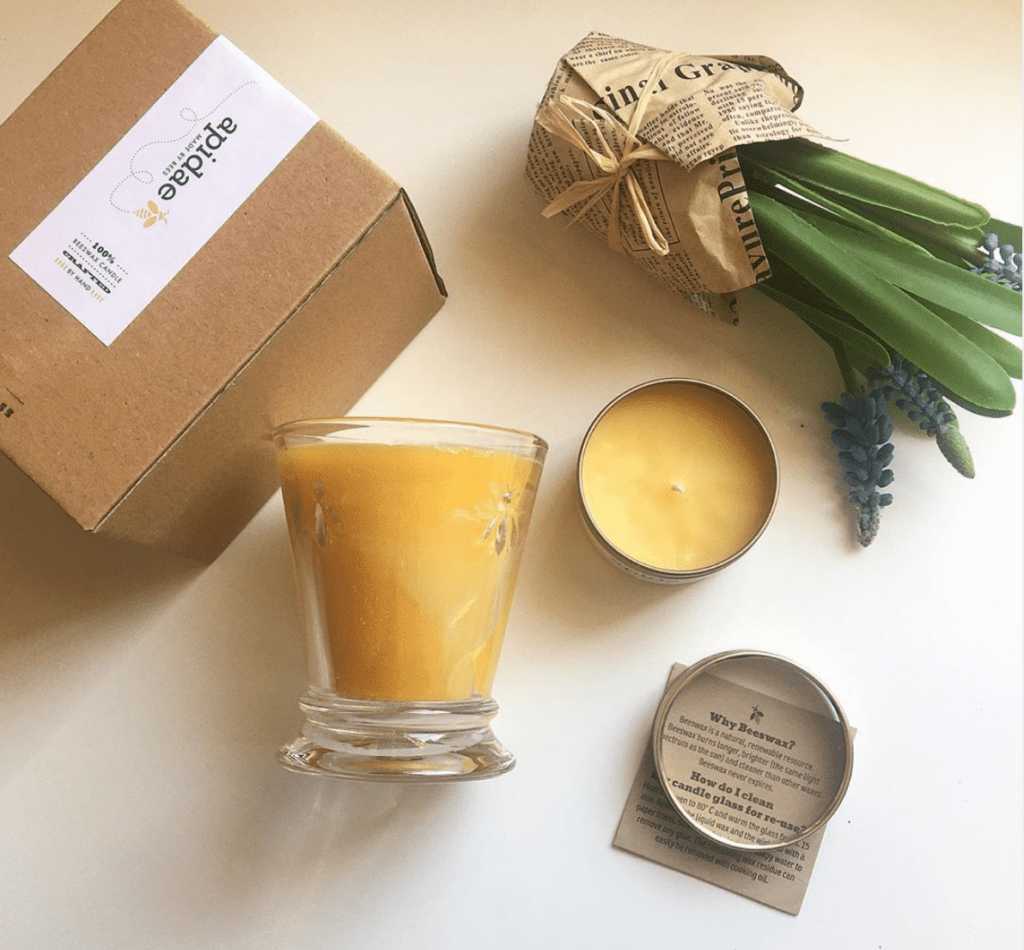 Apidae Candles
Traditional handmade candles made with Bees wax by the hand of the most talented Amy Keller.
There are several design and sizes of the candles.
Get your Apidae Candles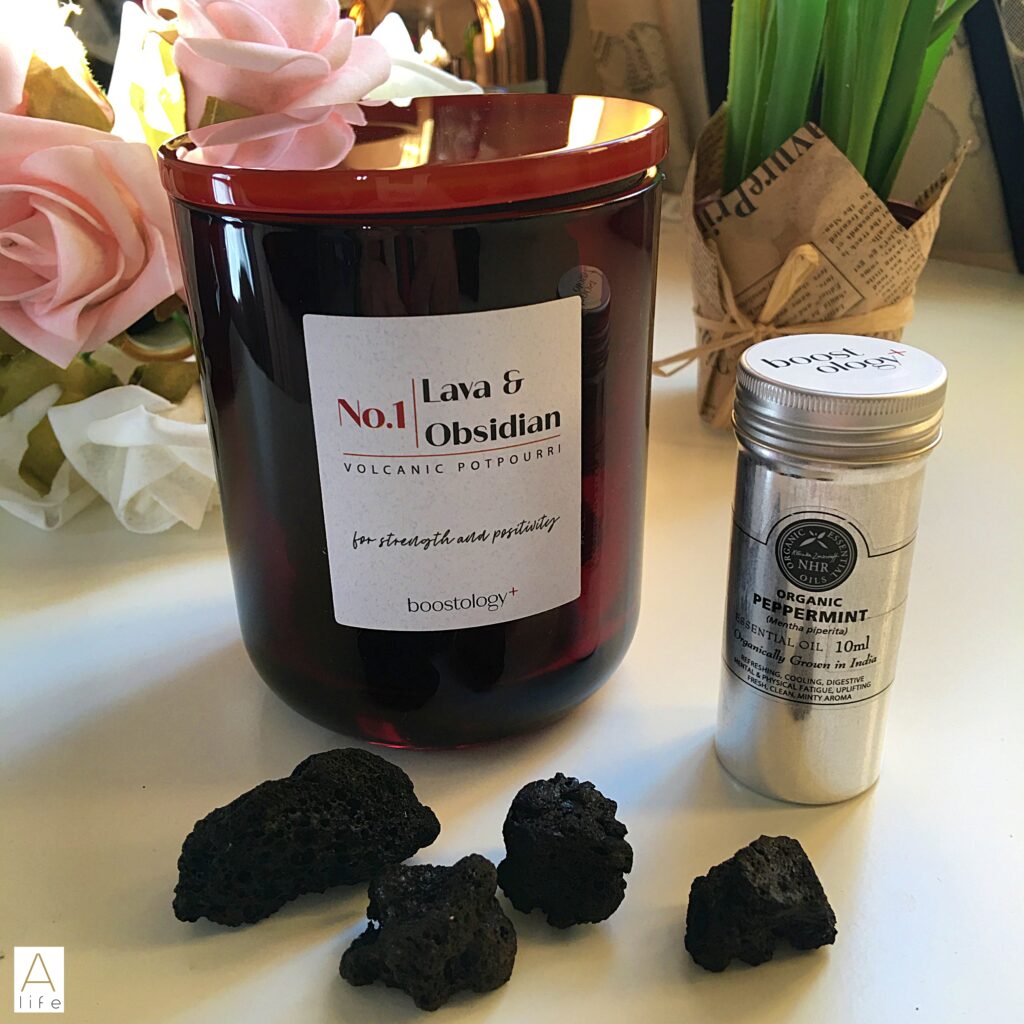 Lava and Obsidian Potpourri with Boostology+
Lava and Obsidian? Home scents? Yes, please!! We are huge fans of anything related to a scented home and anything that is eco-friendly, we are so in!
Boostology+ is a Vegan, sustainable, eco-friendly brand that I am loving to bits. They also have a face mask that I am wearing!
This Volcanic potpourri is simple to use, plus looks sleek and chic in any decor. Just add between 6 and 10 drops of pure essential oil (not that chemical nonsense sold) and the lava will absorb it. No need to throw out anything when the scent is not making its effect, simply add more oil drops. The lid is made of a big Agatha stone, and the obsidian delivers positive and healthy vibrations and gives you strength. After this year, is what we all need right? The oil is included in this kit, but can choose the scent you prefer. Ours is Peppermint, very Christmassy, and fresh.
Get your Boostolgy+ products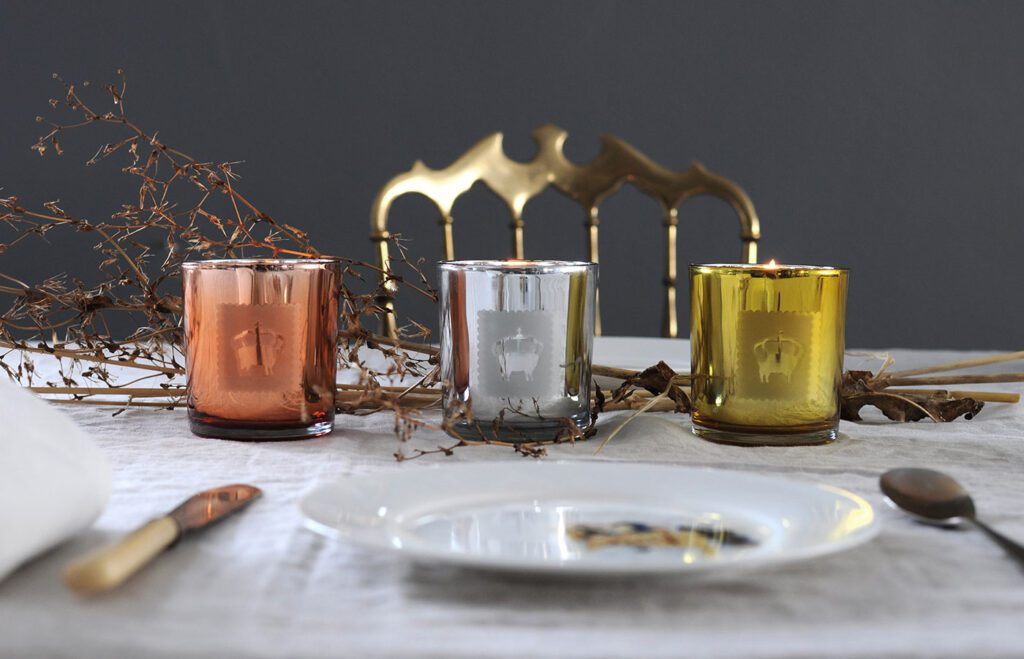 Mineheart Candle Trio
Delicious Soy candles from Mineheart with the scents: Sandalwood, Lavender and Cashmere.
Get your Mineheart Candles
Kitchen Gadgets
Napkin Holder by Caos Creo
Napkin or whatever you want to add holder, this piece actually amazed me for how nice it look for the napkins. Sturdy and excellent made, since it's not too big, fits in any decor. There are two colours; Black and White.
Get your Napkin Holder at Caos Creo
Kikkerland Reusable Ice Sticks by Kikkerland
Oh, this is such a practical item! How many times do you want to have a fresh cold water bottle or a smoothie or tea on the go cold? But don't want to use cubes? Use these Ice Sticks!
Get your Reusable Ice Sticks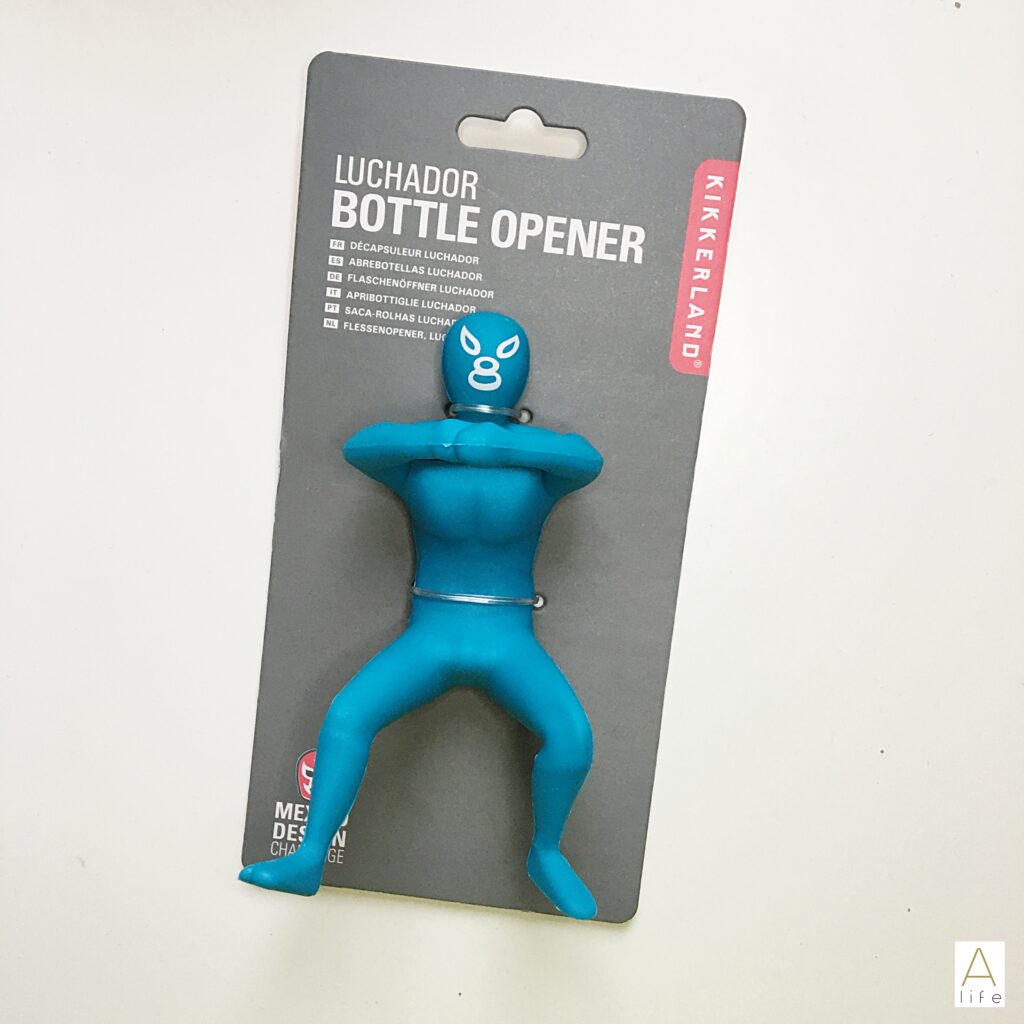 Luchador Bottle Opener by Kikkerland
Now, this is definitely super fun and very latino way of opening bottles, and I love it! The Luchador Bottle Opener has got the moves that make bottle-opening easy! Enjoy your cola or beer in style.
Get it on Kikkerland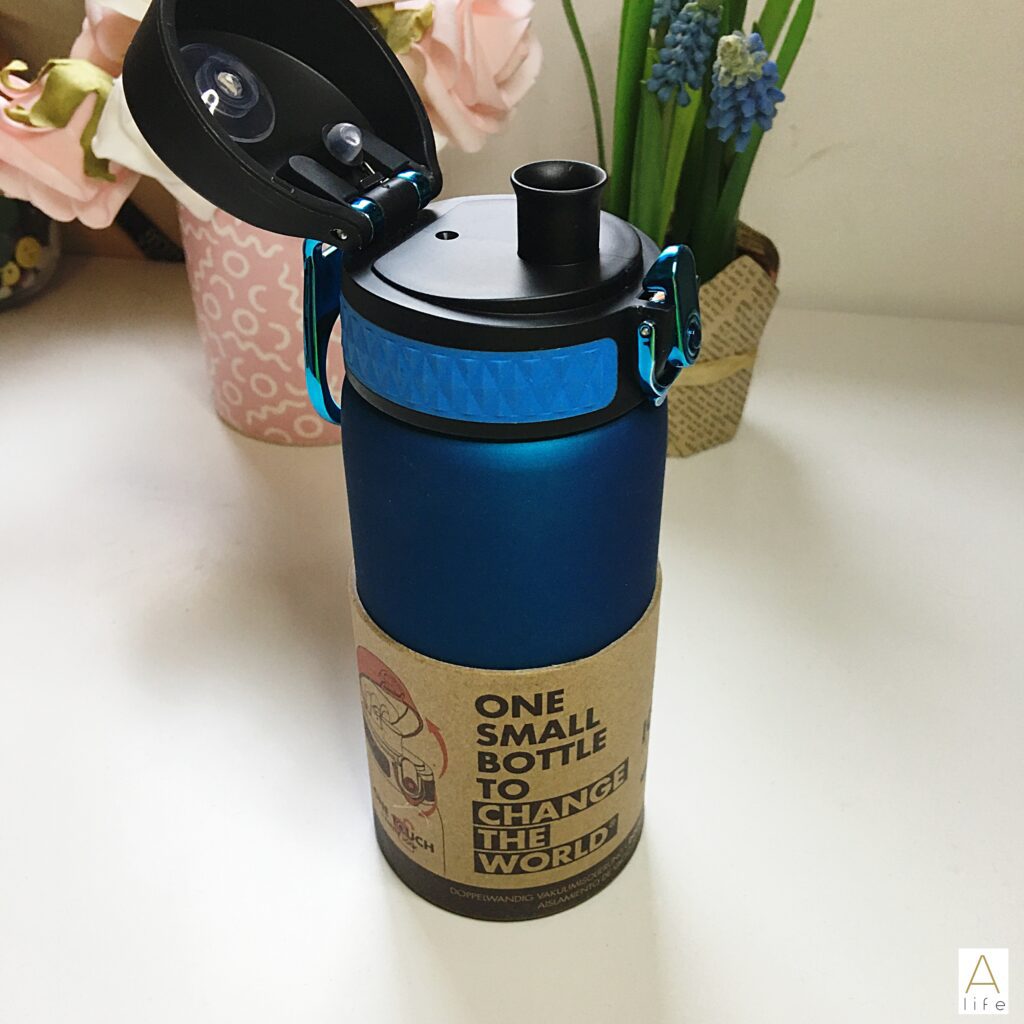 The ION8 One Touch Bottle
The One Touch is 100% Leak proof with a luxurious frosted soft touch finish. Engineered from vacuum insulated double wall stainless steel, the flask keeps hot drinks hot for up to 12 hrs and chilled drinks icy cold and up to 24hrs.
With an off centred spout and minimal tilt, you can see and keep moving as you drink, whilst the carrying ring allows you to hang it on a finger. Coat hook or carabiner. The perfect general purpose hot or cold drinks bottle for school, car, office or for general use on the go.
Get it on Leakproof
Flower Stand by Caos Creo
Called Hole in One, this beautiful flower stand is so much fun to decorate. There are several colours to choose from. I decided to add a bit of moss and little pomegranates and then the Poinsettias for a more Christmassy look. I will change the decor every season and there is an unlimited ways to decorate it. A beautiful piece by Caos Creo.
Get your Flower Stand by Caos Creo
Furniture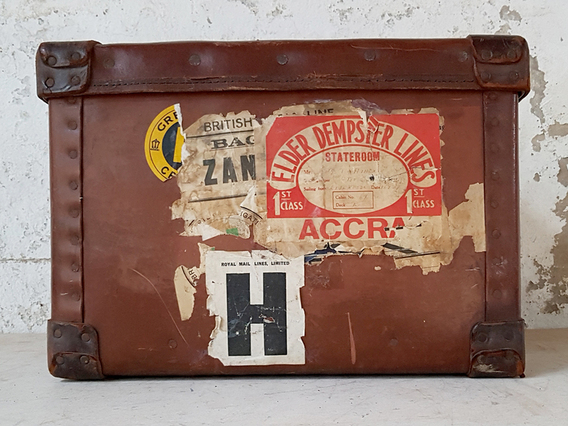 Side Table – Vintage Suitcase from Scaramanga
Either for a Vintage look that suits (pun intended) for any decor. Take a look at these delightful pieces and transform history into decor with a twist.
Check out more Vintage Suitcases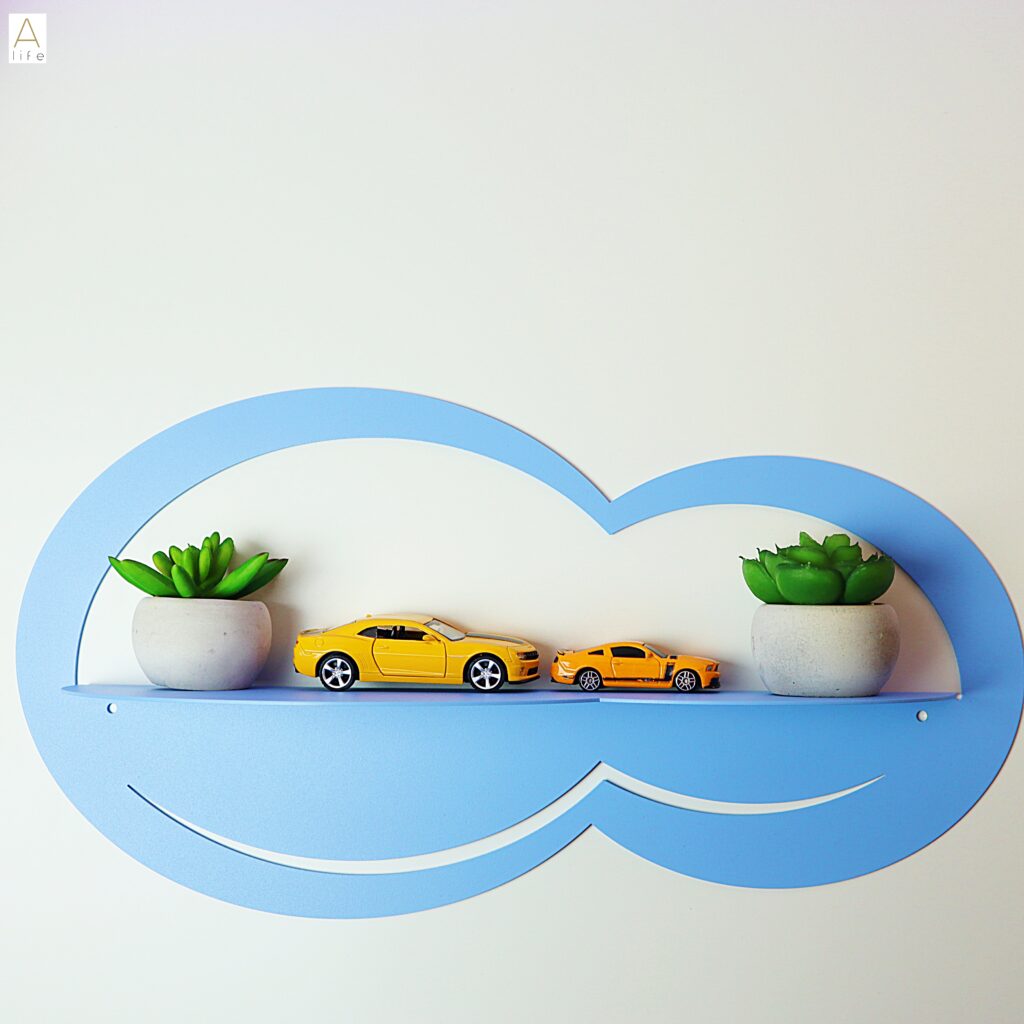 Claudette by Caos Creo
This lovely (and soon to be in Richie's Bedroom) Shelf is an absolute stunning piece! Use it as a shelf or why not as a bedside table? There are several colours to choose from and you can choose the right or left side, why not use both!
Get it on Caos Creo
Art
Christmas Baubles from Caos Creo
In love with these. The set brings 5 different design baubles, in silver with the following design: tree, reindeer, ball, snowflake and a star. You need to assemble but it's easy.
Get your Christmas Balls from Caos Creo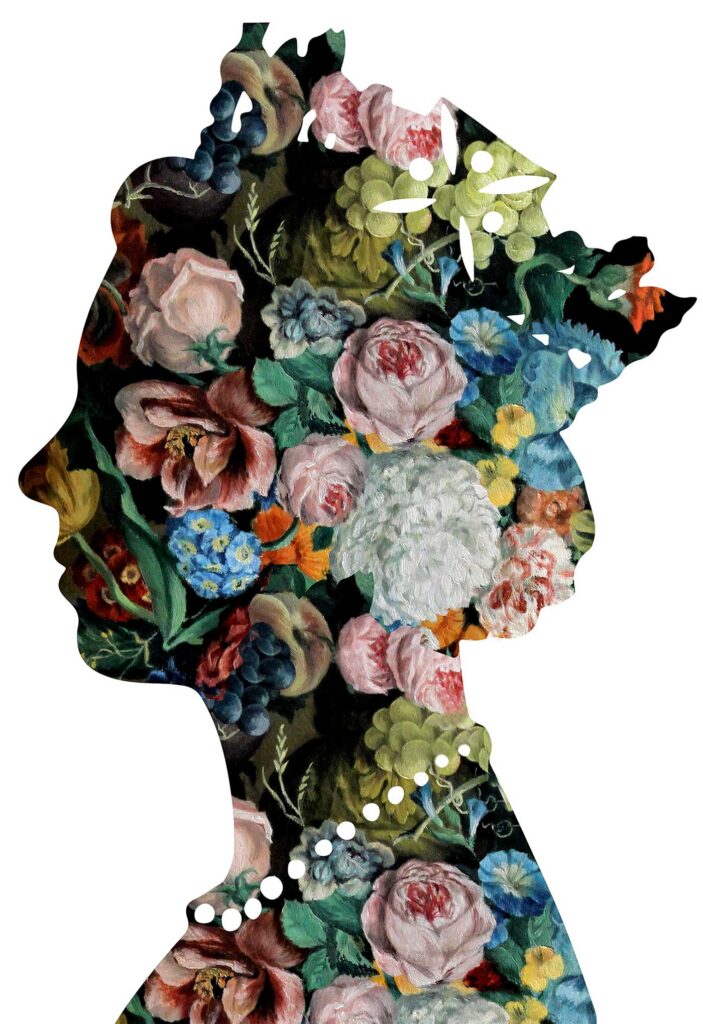 Wall Art with Mineheart
Choose your favorite! They have a huge range of fun and elegant wall art and designs.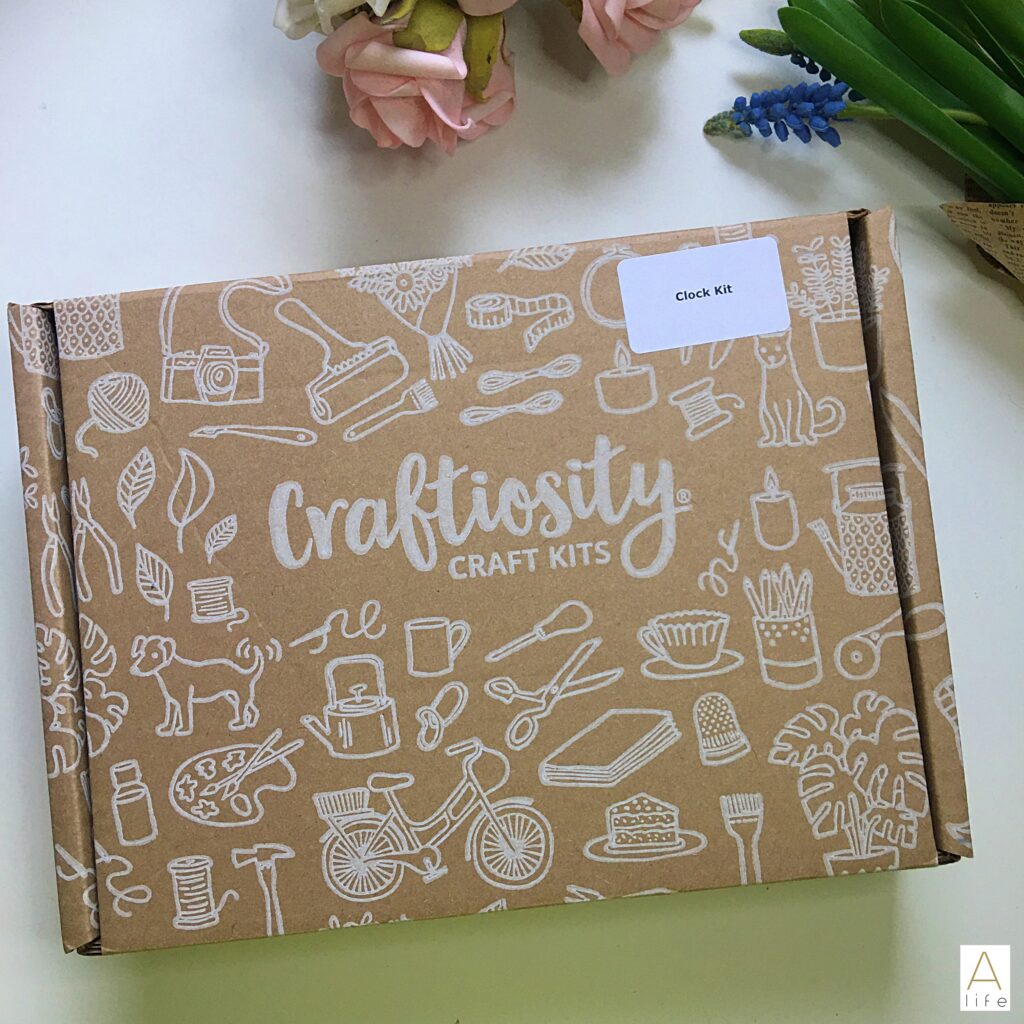 Craftiosity Craft Kits
Got a creative and artistic vein? Love a good DIY? If you're like me then take a look at these boxes. Craftiosity is a monthly subscription box, with a flexible subscription, or you can buy the box (from previous months) that will suit your artistic needs. It comes with all the tools and materials you need, the instructions to make the full project come alive. And you can cancel or pause anytime. I chose the Herringbone wall clock and there will be a video showcasing the full box and also me on my DIY moment (I haven't done that for a while) on my YouTube video soon.
Get your Craftiosity Box