Remembering my son first trip last year as a new mum – is quite hilarious.
Rj is almost 2 years (will be his birthday this September).
Time flies. It's so true when people say it. One year ago he was so little and, as a new mum and he is my only child, I thought that that time would last longer. I look at his videos and photos, my little smiley baby, him sleeping with me in my chest and fills my heart with so much love, that you never thought you could love a person like that. The truth is, everyday I spent with him, I love him even more.
One year ago, in fact, one year and a half ago, when he was 4 months old, we made our first flight together (me and him, daddy joined after) to meet the rest of the family.
He started to Wean 1 week previously and my thoughts revolved around things like:
Nappies
wipes
puree food
nappies
milk
bottles
warm clothes (it was in January/February…and it was definitely cold)
Calpol (paracetamol for children)
Nappies
blanket
Pacifiers
His passport
Etc… Oh! Did I said Nappies?
Everything on the bags was for him, and I was so nervous to take everything, plus the pram, plus thinking how cold he would be and if he was going to be sick…
My main concern was how to entertain a 4 month baby on the Car Trip (1.5/2hrs) and then in the Airport for 2 hours and a flight of almost 3 hours!
He was very little to go by himself alone on the back of the car, so I went with him to not only feed him but to entertain him for the trip ahead.
I took the bottle, fruit puree and his toys. For this age and for this kind of trip, make sure you take toys that can calm him.
A little comforter with a rattle, a blanket (preference a blanket with your or his smell, for him to feel at home and not feel scared and unprotected – because smells and touch are the senses they have closer to you, and he knows you are there to protect and nourish him). I took also some muslins. I used to make a knot on one of the side of a muslin, so he could grab it. Why the knot? Simple. the knot prevented the muslin to go to his face as a "whole" and he wouldn't suffocate… and he could nibble it.
And of course; Nothing like singing nursery rhymes to him or tell him a story while cuddling him. Oh how I miss this!
This trip was a great bond for me and RJ.
this was also the 1st time that his beloved Peter Rabbit bunny traveled with us – till today is his fellow companion and loyal!
After a big process on the airport, where no one cares if you have a little baby or not (the real truth), I alone without any help from them, one baby in one hip and dismounting a pram and opening the bags to check on the X-Ray.
But If I survive – you can do it too!
A year later!
RJ is now our buddy for traveling. We take him everywhere, he is a well behaved child (hope he always stay like that *fingers crossed*) and he is sociable.
But entertainment got so much more complex.
Now a road trip means: singing, dancing and eating snacks, bringing books and or his favourite paper and crayons to let his Arty side get out (this one is definitely his favourite way of entertain him, anywhere).
For example, a month ago, when we went to the Lake District by car, he had company from his Aunty and Uncle, and they were great with him – even when the 3 of them fall asleep at the same time! Because a nap is important during a road trip! We ate snacks, sang, danced, played games ("I spy with my little eye") and read some stories – while he wanted really to play with his cars imagining he was daddy driving.
Ideas for entertainment:
For a road trip with children, make sure you bring a lot of energy and ideas. For example, if they are little and still not talking very much, you can always rely of nursery rhymes and songs he knows and crayons and paper.
If they are older, you can never go wrong with "Eye Spy with my little eye" game and make them think about riddles, or playing the Alphabet game, where there is a theme for each letter: for example: letter A – theme countries or animals.
Peter Rabbit is only for comforting and sleeping (and on trips I put him on my bag, since i don't want to lost him), and his cars are the alternative to Peter.
Things are getting complex or simpler, by the time i am writing this I don't quite know. What I do know is that I now bring another bag with toys…things got heavier i think.
Personally, as a mother that travels, I am always quite excited on what to show him on the travels, to give him culture of places and sightseeings and showing him the type of things that I wished my parents showed me when we were traveling. I learned so much, and will continue to learn as he gets older. That is one of my goals as a mother: to travel and have good fun and memories with my family.
Now… Are you going on a road trip with your family? Win £150 worth of Amazon vouchers, so you can stock up your favourites for the road trip and have a memorable fun time.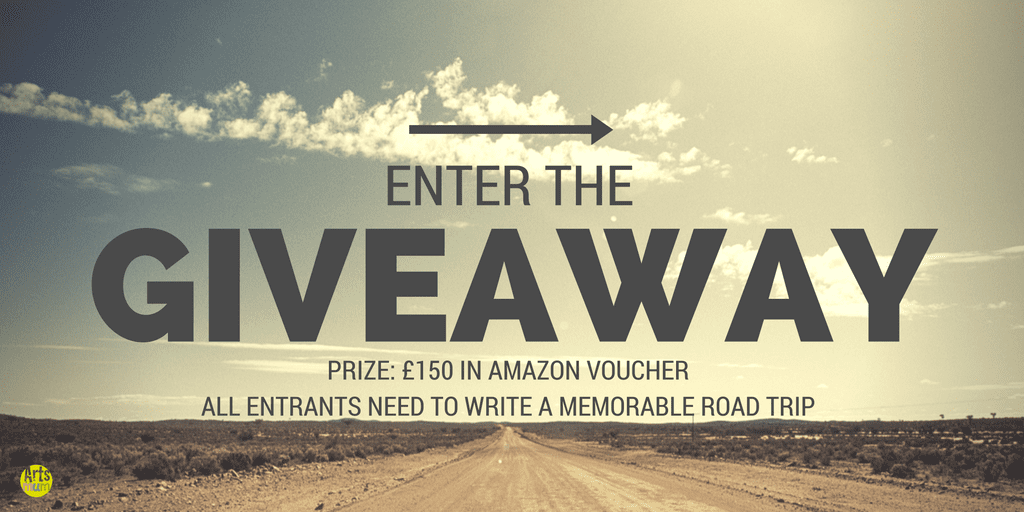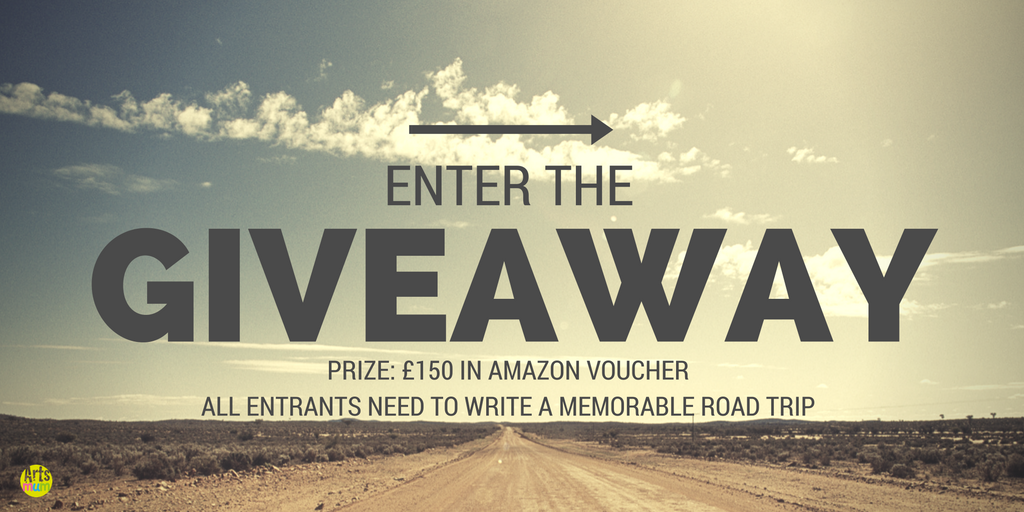 Please don't forget to read the T&C's for this competition on the website. 
From the 7th of September to 16th of October 2016