Do you Wax or Shave? Either for women or men, waxing is always a great solution to take care of those undesirable things that grow in our body called body Hair!
I always waxed, but since i came to the UK, waxing wasn't an option since what I normally paid in countries (like Portugal) like 15 to 10 Euros, here they ask for the same £55! Sorry… won't do it. I think is a robbery in daylight and had bad experiences about it with people that don't even care if the job is well done or not.
But I think it's not me. i noticed that the majority of people in the UK shave. it's cheaper (or they think it is for those astronomical prices charged), but if the learn how easy it can be waxing at home and how affordable it is, they would wax instead of shave.
And let's not talk about how much I paid in Portugal for Laser hair removal: like 10 euros underarms… yes that cheap (I can let you know the places if you want, just comment below).
Waxing is a very large subject. I could write it down, but when you finish read it, i had to give you a diploma. 🙂
You have loads of types of wax, brands, accessories, colours, textures and for areas or types of hair.
The one that I am going to talk about today, is a natural brand of waxing, that uses Honey as main ingredient, so therefore is natural but ATTENTION – if you are allergic to honey or bees, don't use it!!
BodyHonee is a known at home waxing brand from the US, that started in the early 80's, when everyone decided to be a little more independent and make things at home.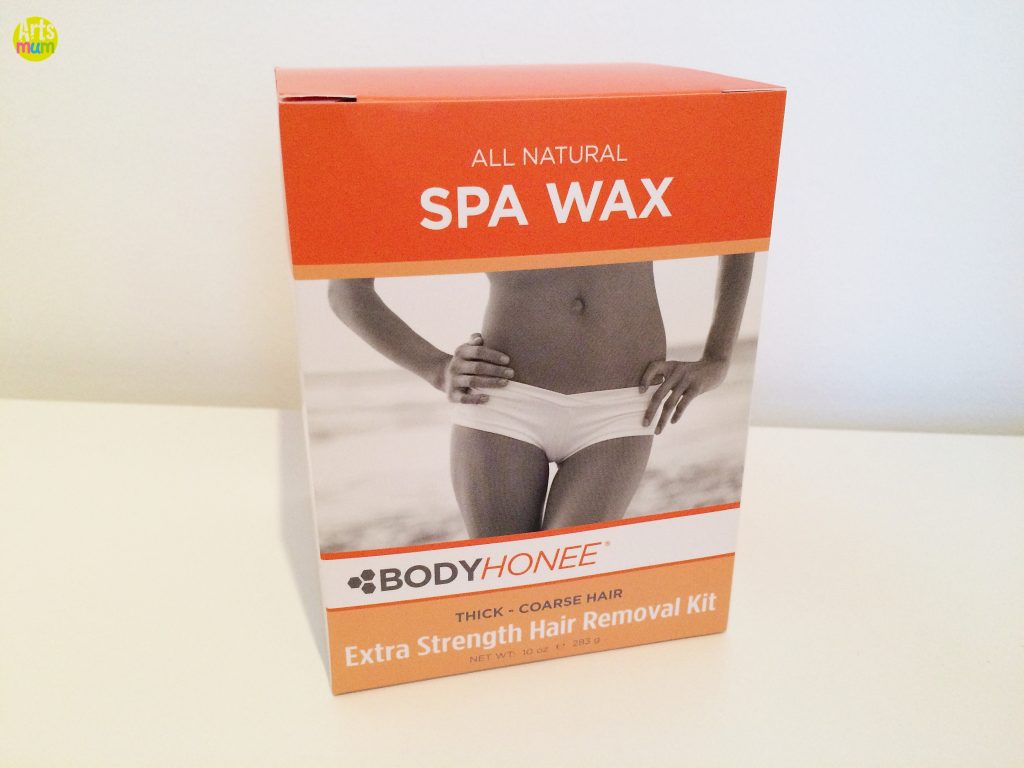 It's an affordable brand and I can say by experience, it's very good! No chemical smells, easy to use and brings everything you need to was at home.
It's both for men and women, practical and can be used whenever you want, as long as you have a microwave to heat it.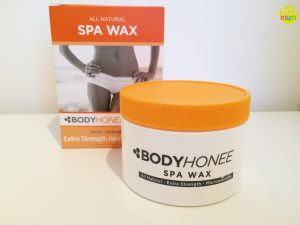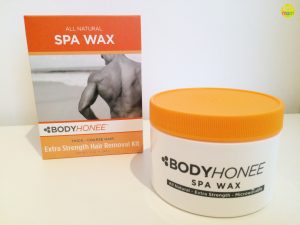 What's inside the Waxing kit: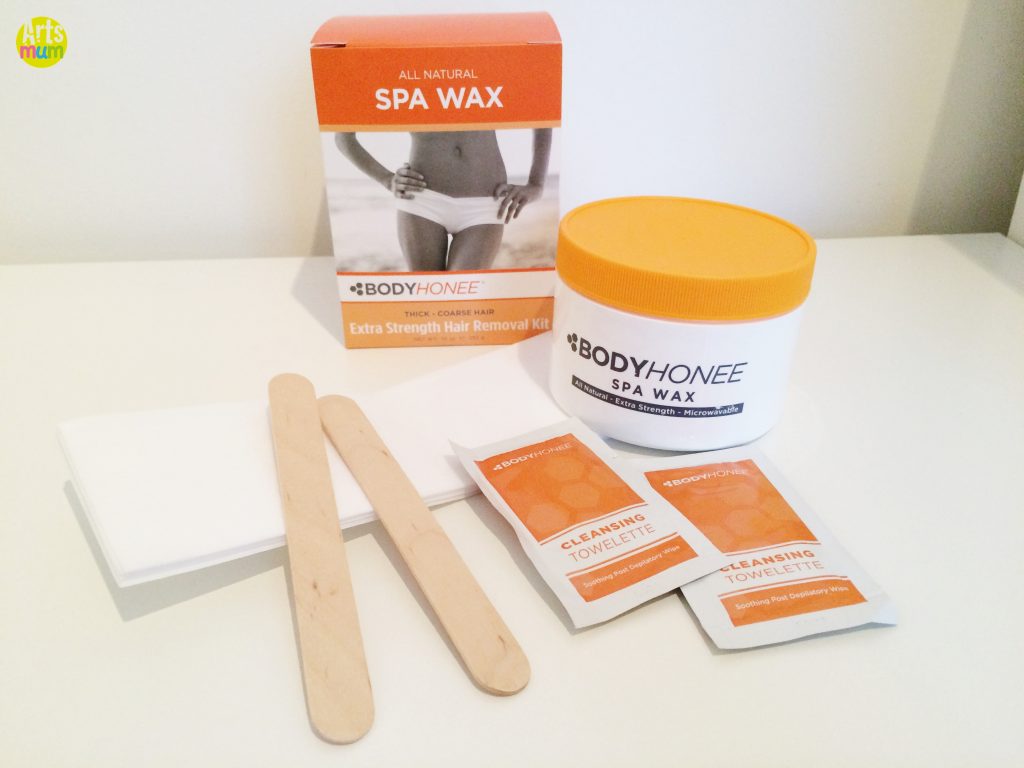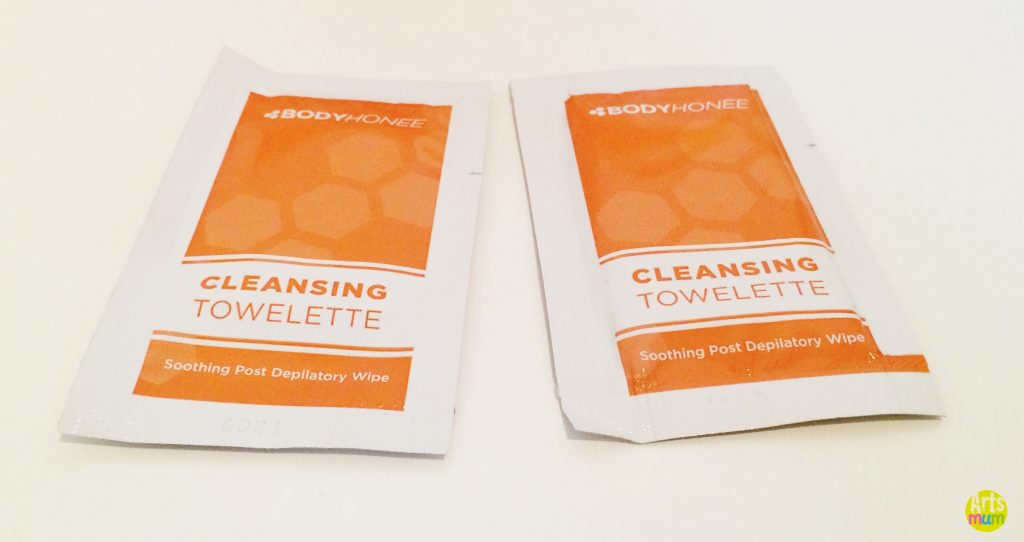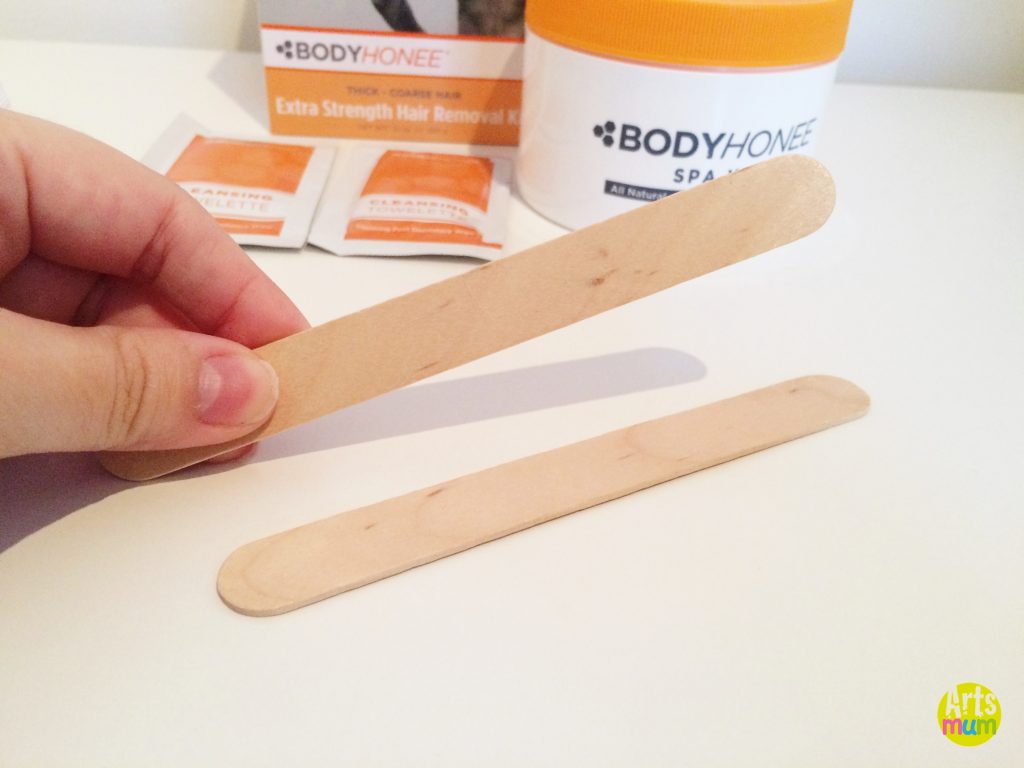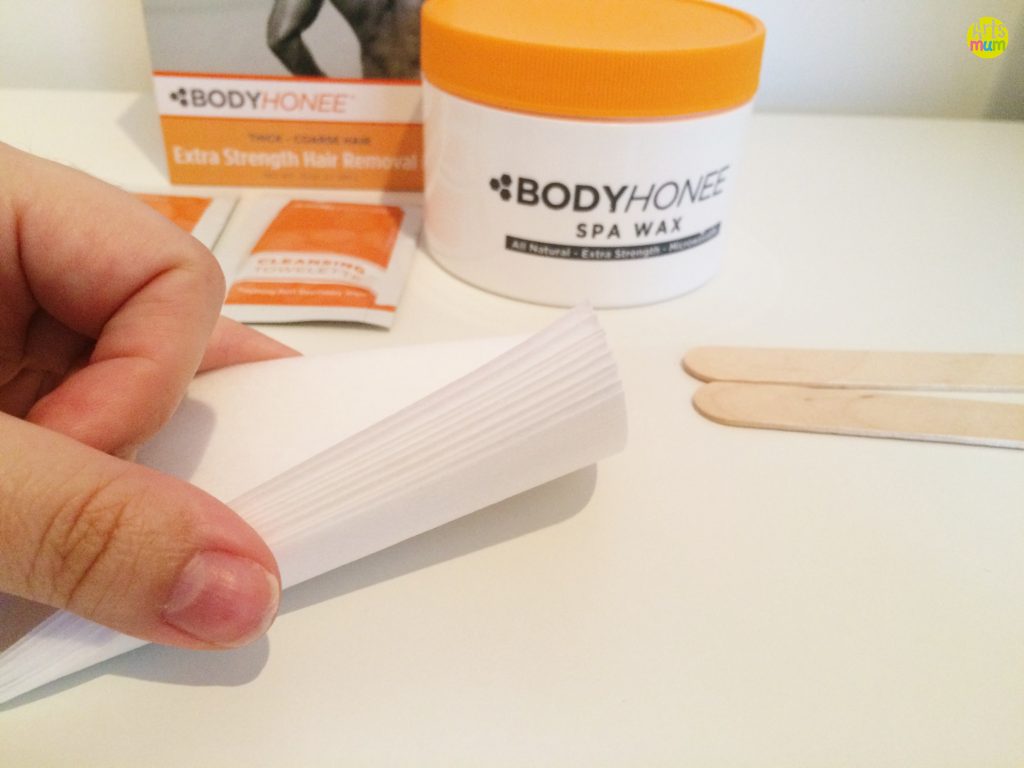 How to use:
Take the lid off and the inner seal (completely) and put it in the microwave for 1 minute (my microwave is 800hz so 1 minute was fine)
Wait 1 minute after it's been heated (be careful for spikes of heat)
Mix with one of the spatulas from the kit, see if it's not too runny (or hot) or too thick. If it is too thick add more time in the microwave. Like 10 seconds… better to go 10 in 10 seconds.
Great tip: use talcum powder where you're going to was, to eliminate any moisture.
Using the spatula, take a bit and apply a thin layer, following the way the hair grow, for example of the leg, from the knee towards your toes.
Pick up a waxing strip and firmly stroke it in the direction of the hair grow as well, and with a very quick motion and as close and parallel to the skin, pull in the opposite direction of the hair grow (toes to knee).
After waxing, pick up one of the cleansing towelette, to clean any waxing residues and moisture your skin.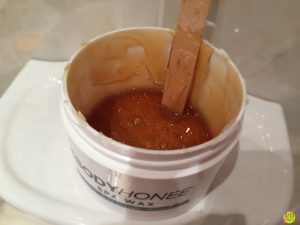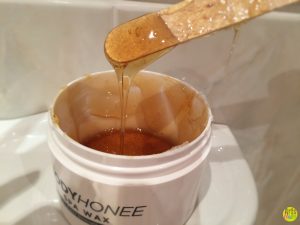 Recommendation: Don't wax and go to the sun. the skin after waxing is very sensitive, so please wait for any hot shower, pool diving or sun exposition for at least 48 hours.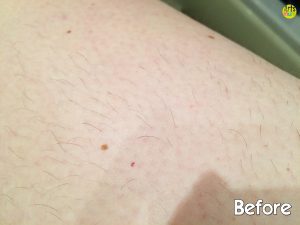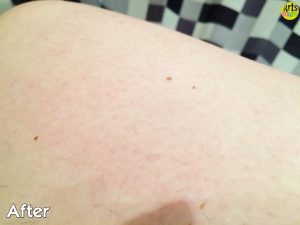 Note: Yes it is body hair and absolutely everyone has it… It's human nature, get over it! The redness after waxing is absolutely normal, it will go away after some minutes.
Simple and Easy right?
Give it a try and let me know.
For more BodyHonee kits and products, take a look on their website that has lots of tips and videos.
They even have a Sugar wax… must be delicious!!
Ale x