If you're thinking of redecorating your bedroom in the near future, you're probably poring over endless samples and toying with ideas. And that can be both time consuming and confusing.
You could speed things up by keeping your focus clear and simple. And deciding on one design route could help with this. So, here's two stylish ways you could redecorate your bedroom:
Add timeless classics to the bedroom
Using timeless design classics is a great way to redecorate the bedroom. It'll provide you with a contemporary feel that just won't date.
Choosing colours that are considered neutral is a good place to start. Although, grey and black are considered neutral colours, these should be used carefully. There is a trend for completely grey interior décor, and this could drop out of fashion any time soon.
Similarly with your walls, you could also add an exposed brick look, which is always popular. For example, you could use a sheeting of faux stone panels to highlight specific areas of your bedroom. Perhaps behind the bed would work well for you? Or if you're lucky enough to have an old fireplace in your room, this would be the most natural addition that'll add a lot of style and character!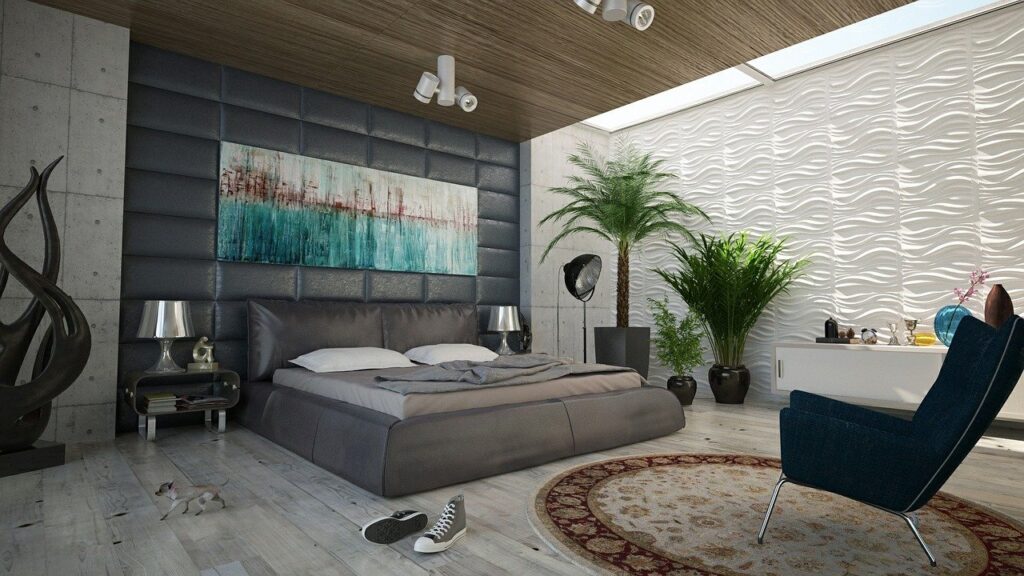 Changing the floor is something that people often do to renew worn out coverings. But it's also a good way to add some timeless style. Go for classic herringbone or parquet wood flooring. Or fake it with the best laminate flooring you can afford.
The use of symmetry is great for working out how to style your bedroom, and it's a classic design trick that's been around for centuries. Placing your bed centrally and then keeping some symmetry on either side is the simplest way to do this. Matching bedside tables and pictures hung to mirror one another on opposite walls, for example.
Go all out with the latest trends
There are so many interior design trends that people are trying out in their homes right now. And adding a few to your bedroom will bring it bang up to date. So, you could forget trying to keep it timeless and go all out for the latest fads that have caught your eye.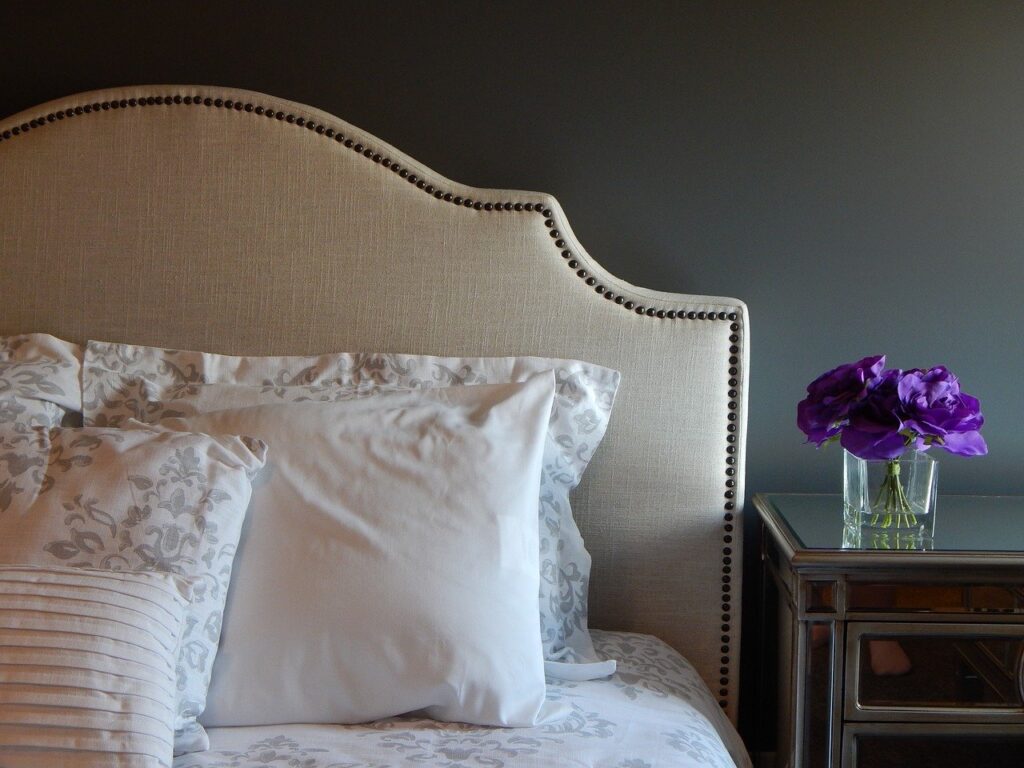 You could paint the room in dark colours, set off with gold highlights or go for murals that cover the whole wall. Patterned fabrics are being used to create bright headboards and large, imposing bed frames are certainly making their mark. And botanicals, as well as peach and terracotta tones are still popular too. So, those are more trends that you could choose for your bedroom redecoration.
Whatever you go for, it should make a statement and of course make you smile when you enter the room.