Did you notice the new trend in jewellery?
Anything nature related, specially leafs.
After Autumn started, the leafs reminds us that mother nature is also cool to wear, and that;s why I am showing you my new ear bling.
Got the Rosa Lea Silver large Leaf Earrings at the T. H. Baker jewellery shop and they look so much better in person that on the shop!
Don't be fooled by the images online, these earring are game on!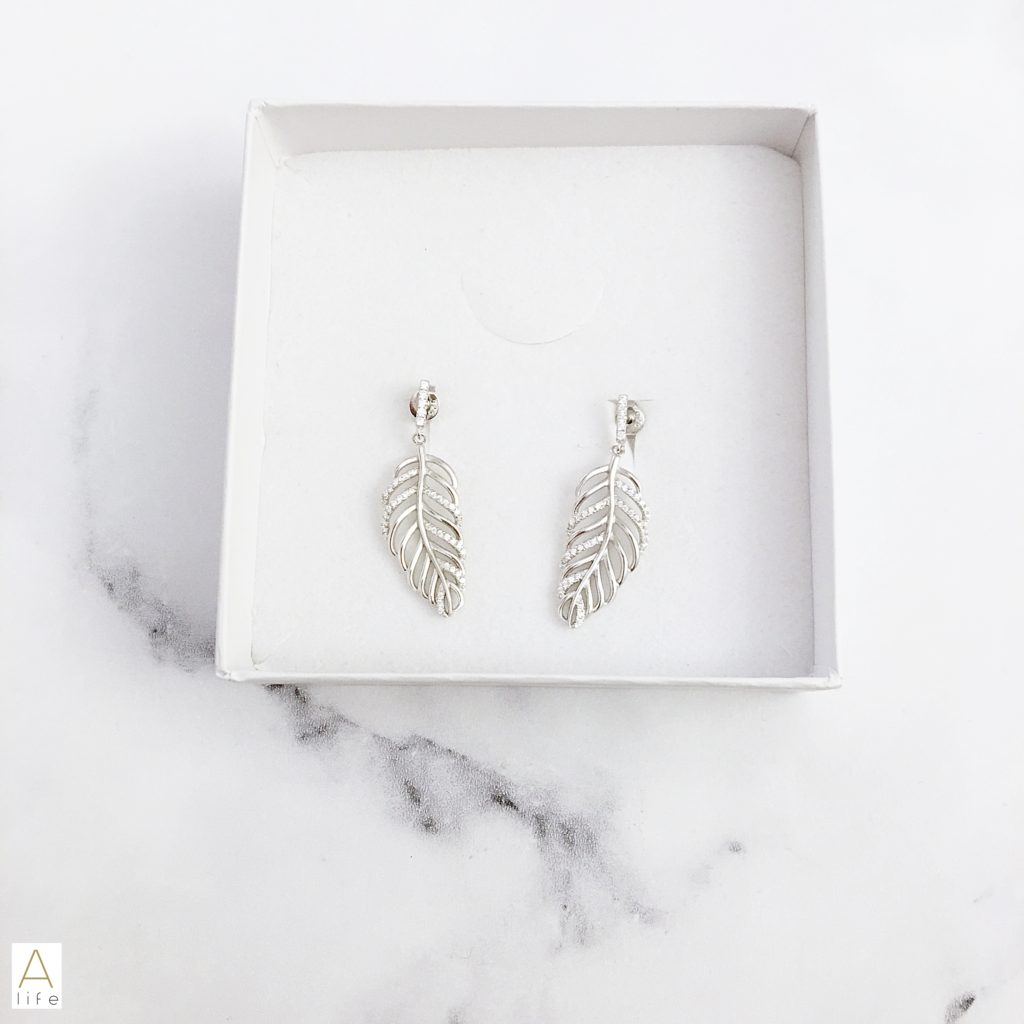 Made from Sterling Silver, each cut-out piece is delicate and subtle, asymmetrically encrusted with cubic zirconia for a shimmer to your movements.
They are so light to wear and suit any ear shape, mind me my ears are the size of a toddler (true story really… must be the smallest bit I have n my whole body – *badum tiss*).
Also mind you little RJ thought he was helping mum on the blog (writing on the box).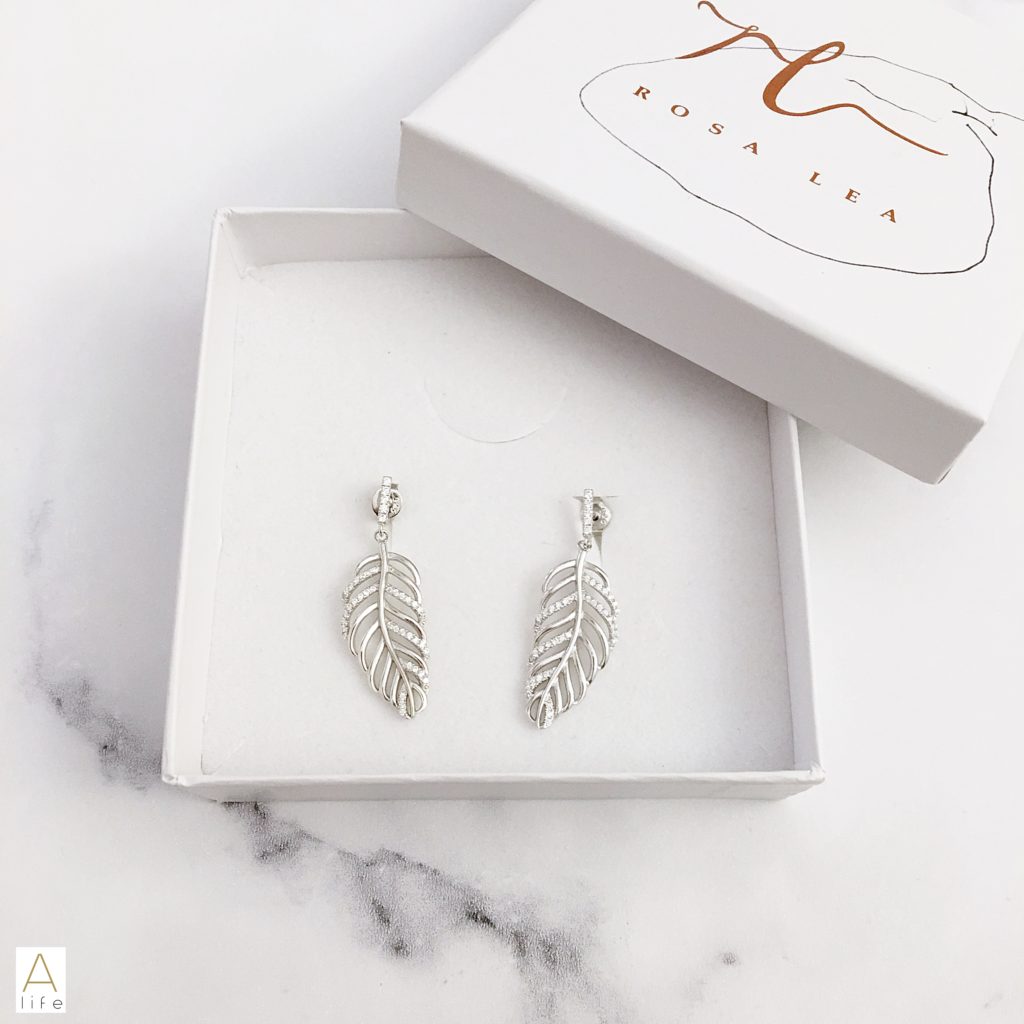 I have been looking at the Rosa Lea collection from T. H. Baker and they are amazingly good and of excellent quality.
Great for a Christmas gift, since this piece can be paired for any occasion and any outfit, very elegant and sophisticated still having a bit of fun with the leaf design.
Got my Rosa Lea Silver Earrings on T. H. Baker.
What do you think? Have you planned your Gifts?