If you think that I am going to talk about heated blankets or hand warmers, well it's not that.
Think of the best heated socks in the market and I am actually a little excited of getting a pair of these for this winter.
These aren't your Grandpa's electric socks! There are many cheap rechargeable heated socks on the market, that use D-cell batteries, but none can come close to the quality or performance of these Austrian designed and European Alps tested rechargeable heated socks.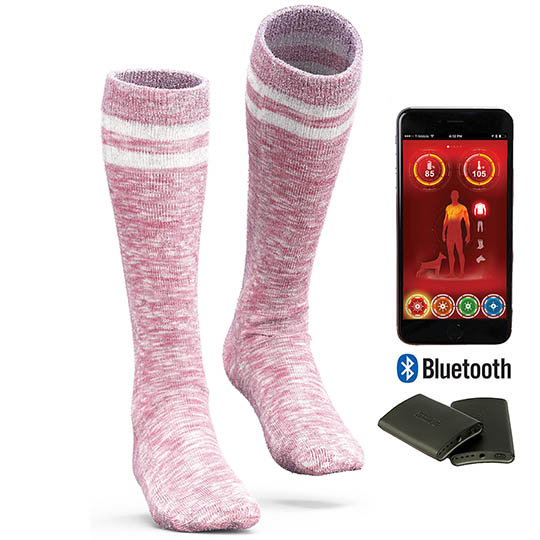 These slim fitting (rechargeable) Lithium power packs, snap in at the top cuff of the socks and have push button settings and built-in Bluetooth Smart, so you can easily regulate the heat to your preference, with 3 different heat settings from the power button on the batteries, or infinite settings from our app on your Smartphone. Unlike most batteries, these proprietary Lithium power packs were designed to perform in extreme cold temperatures, and can heat up to 14 hours on the low setting. Plus, these Bluetooth-heated socks have the same Impulse Control technology that was developed for high-end ski boot heaters, which stimulates blood circulation while in use.
These electric sock warmers fit both Men's and Women's feet. This design is perfect for a wide variety of shoes, boots and activities:
Skiing (Downhill, Cross-Country, and Snowboarding)
Hiking
Hunting
Fishing
Cycling
Skating
Motorcycle
Equestrian
Anyone with Raynaud's Syndrome
Perfect for anyone working in the cold… especially construction
Any person or age that needs or loves having their feet warm (I do!)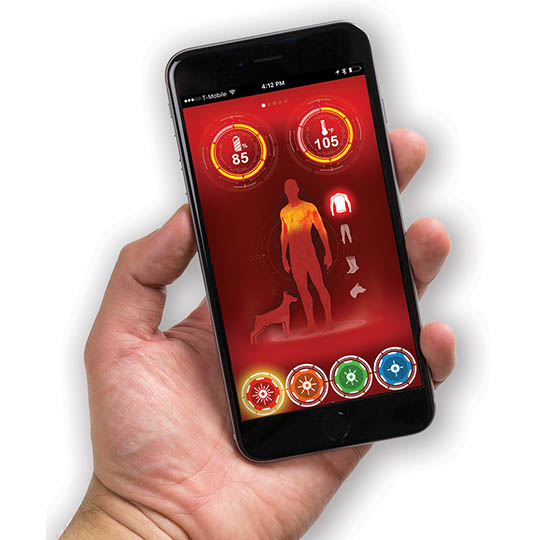 New Lenz Heat App:
No more need for a remote, you can adjust the amount of heat in your socks with you Smart Phone. Use the new Lenz heat app to quickly and easily regulate the heat control of the battery. It also provides you with an overview of the current charging status of your battery.
If you don't have a Smart phone you can still control the temperature from the power button on the batteries.
See for yourself about the heated socks from Cozy Winters.