commissioni migliori per fare treding Now here is something I like to write about and enjoy very much: Books, TV shows, witches and museums.
enter site Better is an event with all of this included!
follow url Next 14th of September, is starting a new TV show on Sky, along with Now TV  an original mini-series featuring the book from Deborah Harkness: A Discovery of Witches.
This successful All Souls Book Trilogy starts with the 1st book A Discovery of Witches that gives the name to the tv show and based on the same books.
where can i buy liquid dramamine
where to buy childrens dramamine
buy bactroban cream 2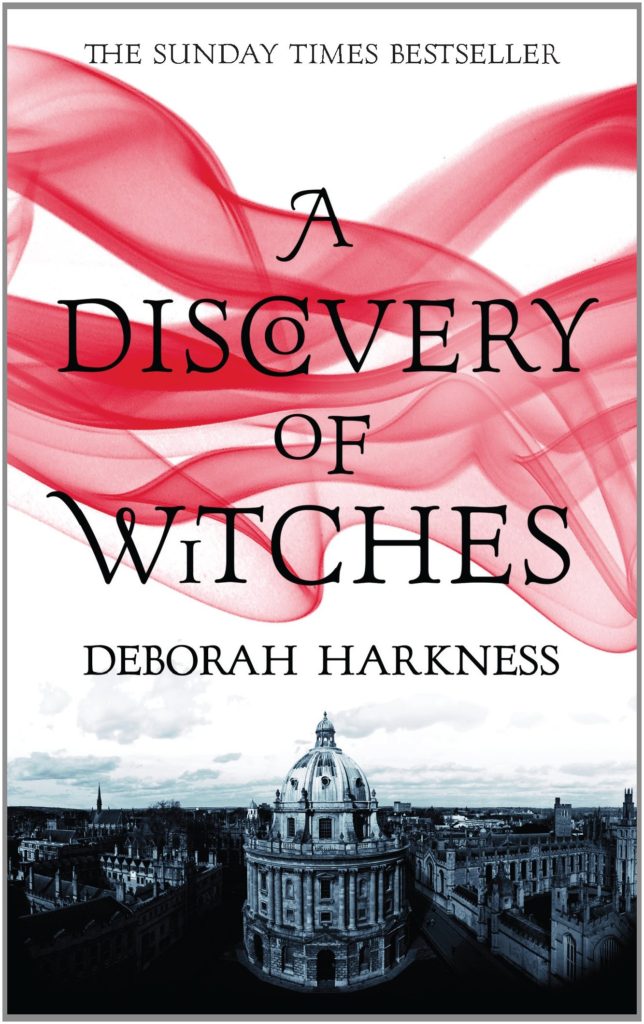 Diana Bishop, a historian and reluctant witch, unexpectedly discovers a bewitched manuscript in Oxford's Bodleian library. This discovery forces her back into the world of magic in order to unravel the secrets it holds about magical beings.
She is offered help by a mysterious geneticist and vampire, Matthew Clairmont. Despite a long-held mistrust between witches and vampires they form an alliance and set out to protect the book and solve the mysteries hidden within while dodging threats from the creature world.
This TV show will have 8 episodes and was filmed in Great Britain, Italy and Wales. Oxford was the central base, of course, because is where the story is set on the book.
The main characters, Diana and Matthew, a witch and a vampire, are interpreted by the known actors, Teresa Palmer  (Lights Out, Warm Bodes) and Matthew Goode (Chasing Liberty); plus several known names, among them Alex Kingston (Dr who) and Owen Teale (Game of Thrones).
The TV show will air this next Friday, the 14th of September 2018 on Sky One and will be available on Now TV.
This Books is the one that will begin everything. strangely (or not) this same book is also used on another TV sow (Shadow Hunters). The Ashmolean Books, belong to the Ashmole Museum in Oxford and are true manuscripts that any historian or anthropologist would like to read or grab in a point of their careers. They belong to the vast collection from Elias Ashmole, an historian, alchemist and collector of curiosities from the 1677.
Situated in the middle of the story, this museum is a Gem. I am absolutely enchanted by it. In the middle of Oxford, this massive building and the majority of it's content and book were donated from Elias Ashmole to the city. the 1st building was getting too little and is now the science museum; the collections were moved by what is now the Ashmole Museum.
The Ashmolean is the University of Oxford's museum of art and archaeology, founded in 1683. It contains one of the world's most famous collections range from Egyptian mummies to contemporary art, telling human stories across cultures and across time. Admission is Free. See the Ashmole Museum website.
follow site Spellbound: Magic, Ritual and Witchcraft
Well the Event was held along with this exhibition, and let me tell you: It's not for kids. Even for most of the adults that were with me, some were very fast to attend it….fast to leave the place.
Don't get me wrong, I was in my "heaven". This exhibition shows you how the lack of knowledge and what our brains can do between humans without proper knowledge and when faiths and fear mix up. Witchcraft was really powerful in the UK. But more powerful were the lies and fear set in the middle of the people without proper knowledge.
I couldn't take many pictures, as most of this exhibition its prohibited, but there were parts I could, as you can see below. One of the things that actually made me sad? The witch chair. And here it can be shown how hate mixed with fear, lead to many killings of innocent. The witch chair worked like this: The "witch" would sit down in the chair while hanging in a type of weighing scale, in opposite of books (sacred books, such as the Bible). If the witch was heavier than the books, she was a witch… As you can see the picture make a guess at how that went with adults.
Humans… And this will appear on the TV show!
Deborah Harkness wrote a brilliant trilogy and that shows on the tv show, which she was involved.
A bit of mum night out, a little trip to Oxford led me to a city I was keen to know, and I will return to because the city is beautiful and I need to check the whole museum with more time.
Firstly, this even started at Waterstones at Oxford's for some book signing with the writer and the main character Diana, Teresa Palmer. Then we moved to the Ashmolean Museum, to see the Spellbound Exhibition and have some drinks. I could talk a bit with the writer and actress, before going to the viewing of the 1st episode – the one that is going to be shown this Friday (I am ahead of you! *wink*).
Loved it! The writer had lot's of admirers that came over from New York, can you imagine! Well I can, I was there wasn't I? Everything was perfect. The place, the exhibition, the ambience, everyone enjoying it.
And the Tv show will be hooking a lot of people! I am one of them.
http://gsc-research.de/blog/post/2009/02/04/endor-vorstand-bloggt-bei-wallstreet-online/index.html Don't forget to watch the Tv show: A Discovery of Witches on Sky One:
iqoption reset demo Starts this 14th of September at 9 pm.
get link Here is the Trailer for the Tv show: