In our last visit to Oxford, which you can read our Oxford Guide on the Blog, we've stayed in a brand new hotel added to the Marriott chain, the Courtyard Oxford.
Courtyard continues to grow its UK presence with the opening of Courtyard by Marriott Oxford South, located only 40 minutes by train from London and an excellent base to explore the local Oxfordshire area.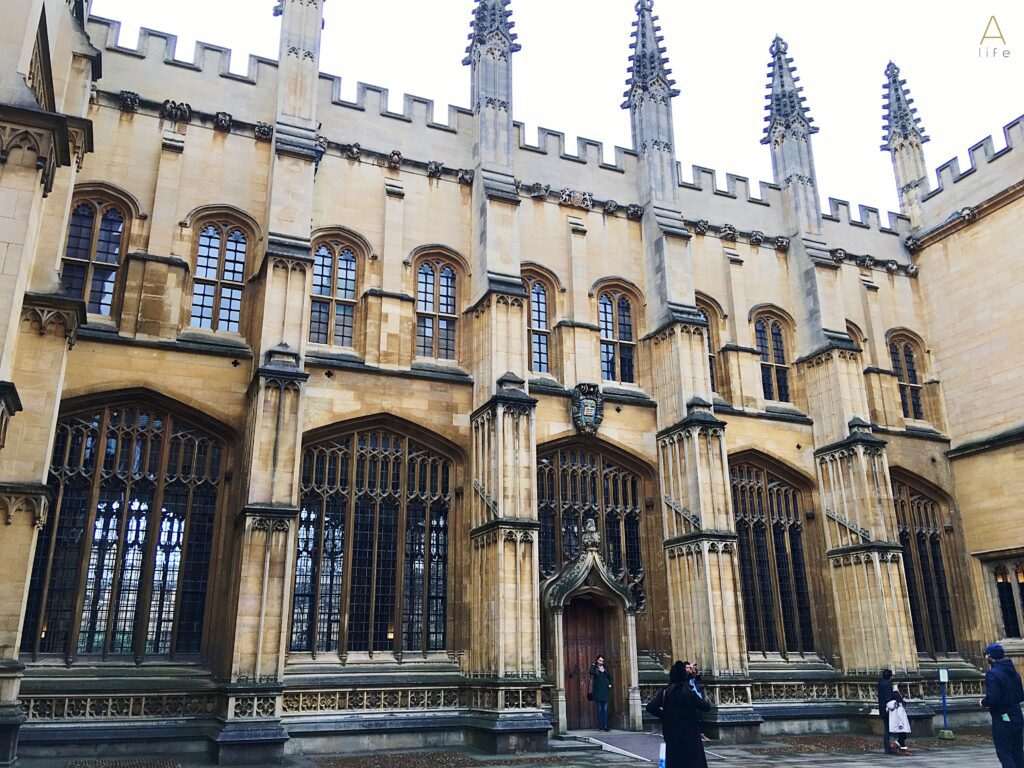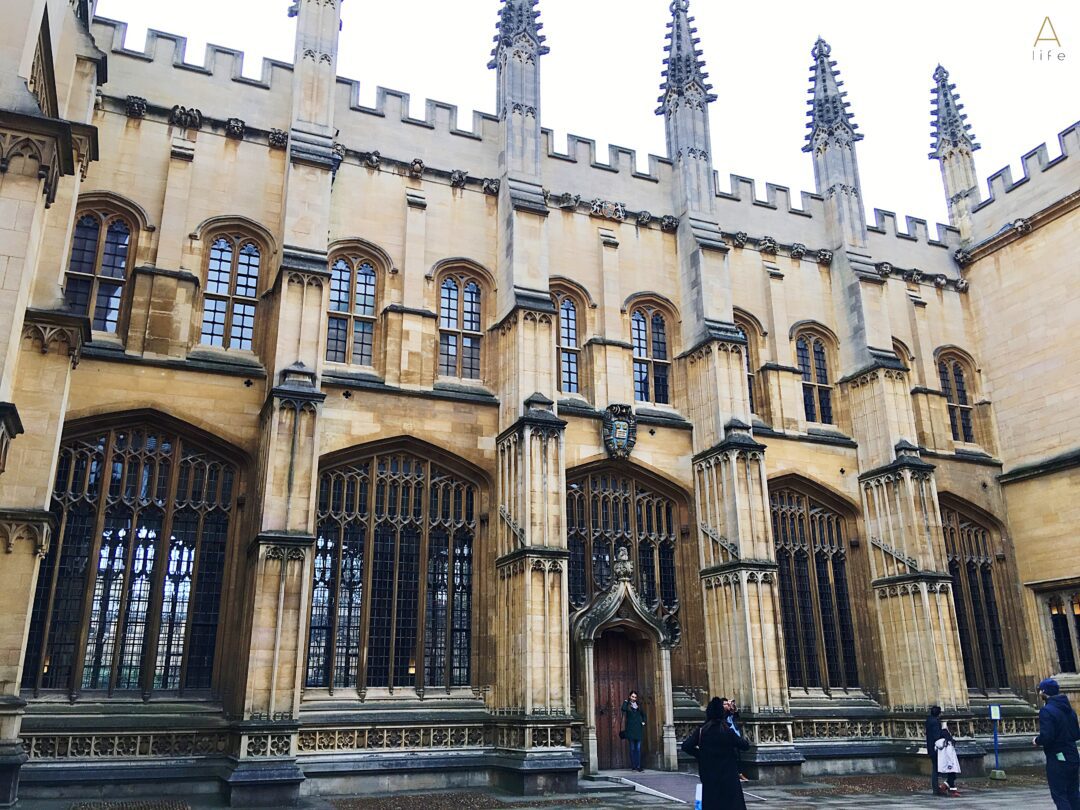 Inviting the modern traveller to work and play, the hotel features the latest Courtyard by Marriott design to ensure a refreshing and productive hotel experience. Design company Urban Reef designed the stunning, futuristic, exterior of the property, and the interior design showcases artwork and murals inspired by the county of Oxfordshire.
The hotel is located within easy reach of Oxford city centre and its historic and cultural attractions, Bicester Village shopping outlet, and premium science and business hub Milton Park.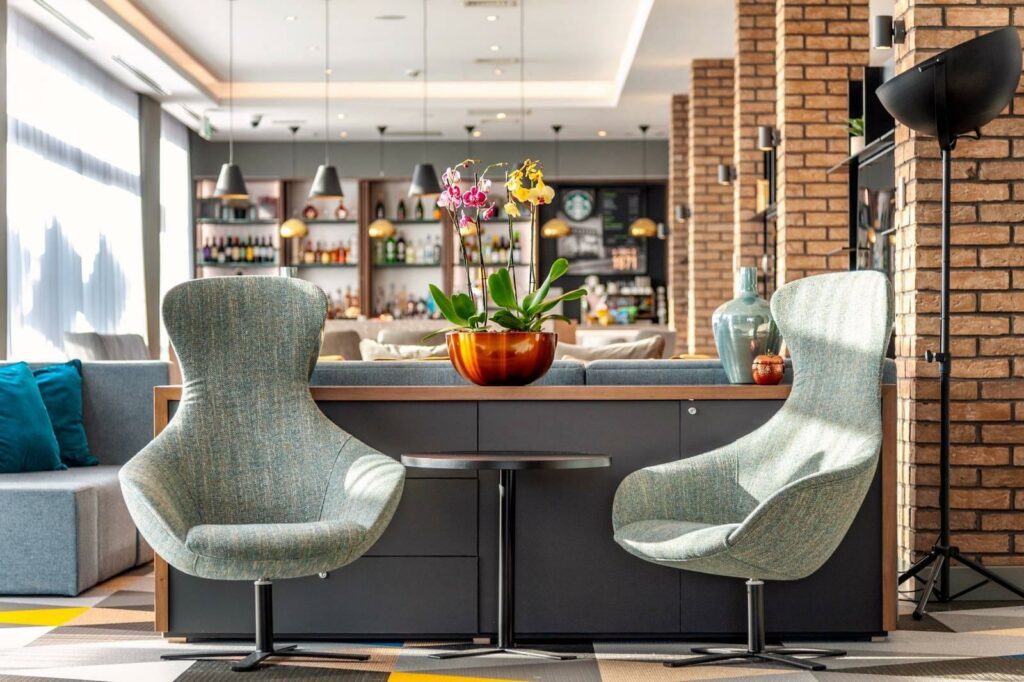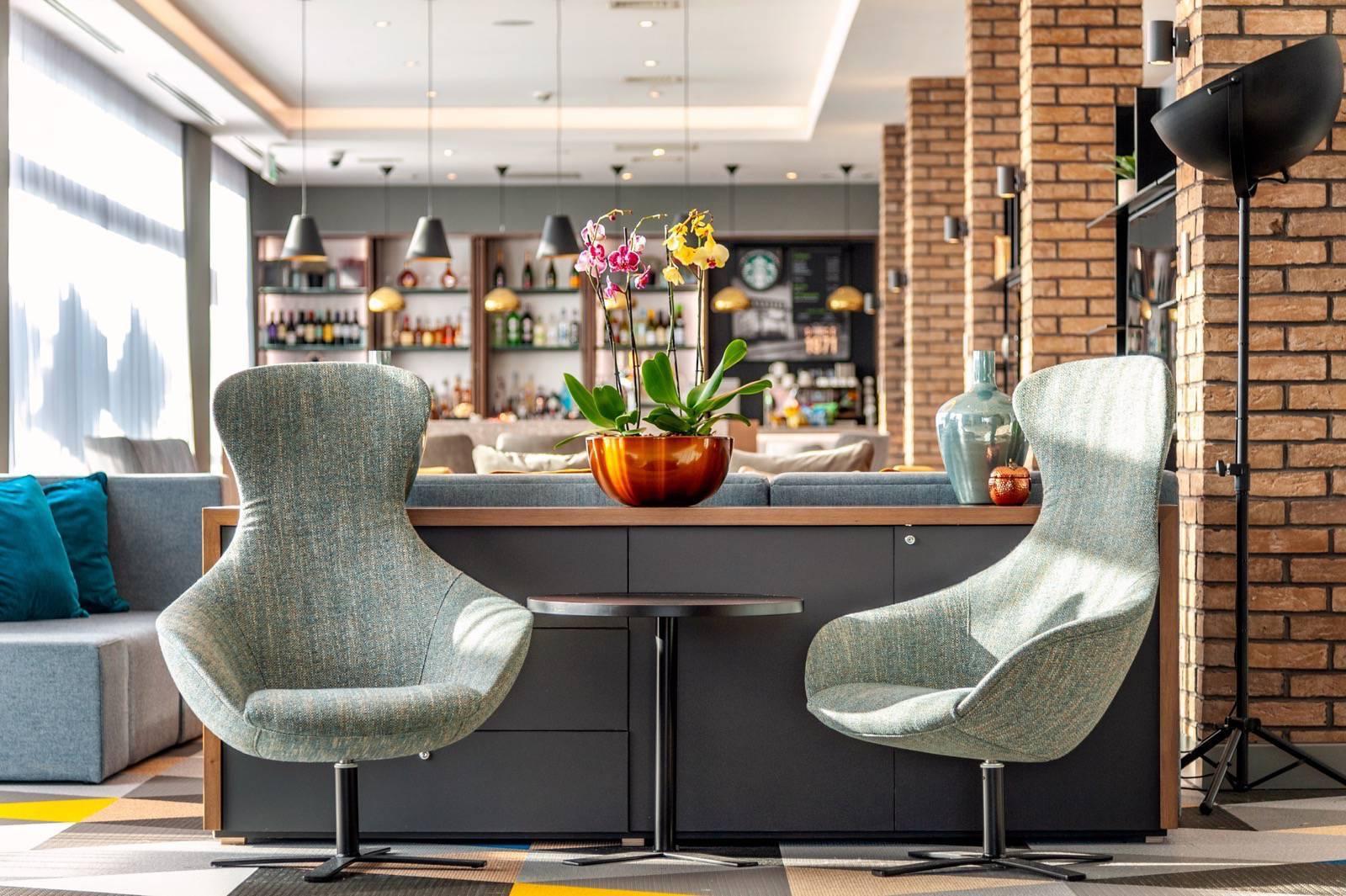 With 170 welcoming guest rooms feature complimentary Wi-Fi, 55-inch TVs with Chromecast technology, rainfall showers, comfortable Hypnos beds, and Nespresso machines. Guests can also unwind in the state-of-the-art fitness centre.
The hotel's signature all-day dining restaurant, The Oxen Bar & Grill, presents seasonal British-inspired and international cuisine in a relaxed setting with its open pizza kitchen, all-weather alfresco dining terrace, and urban lounge bar.
Courtyard Oxford South is the ideal venue for a memorable event or conference. Four spacious meeting rooms, with natural daylight and equipped with the latest technology, offer 185 square metres of versatile meeting and function space, with the largest area able to cater for 120 delegates.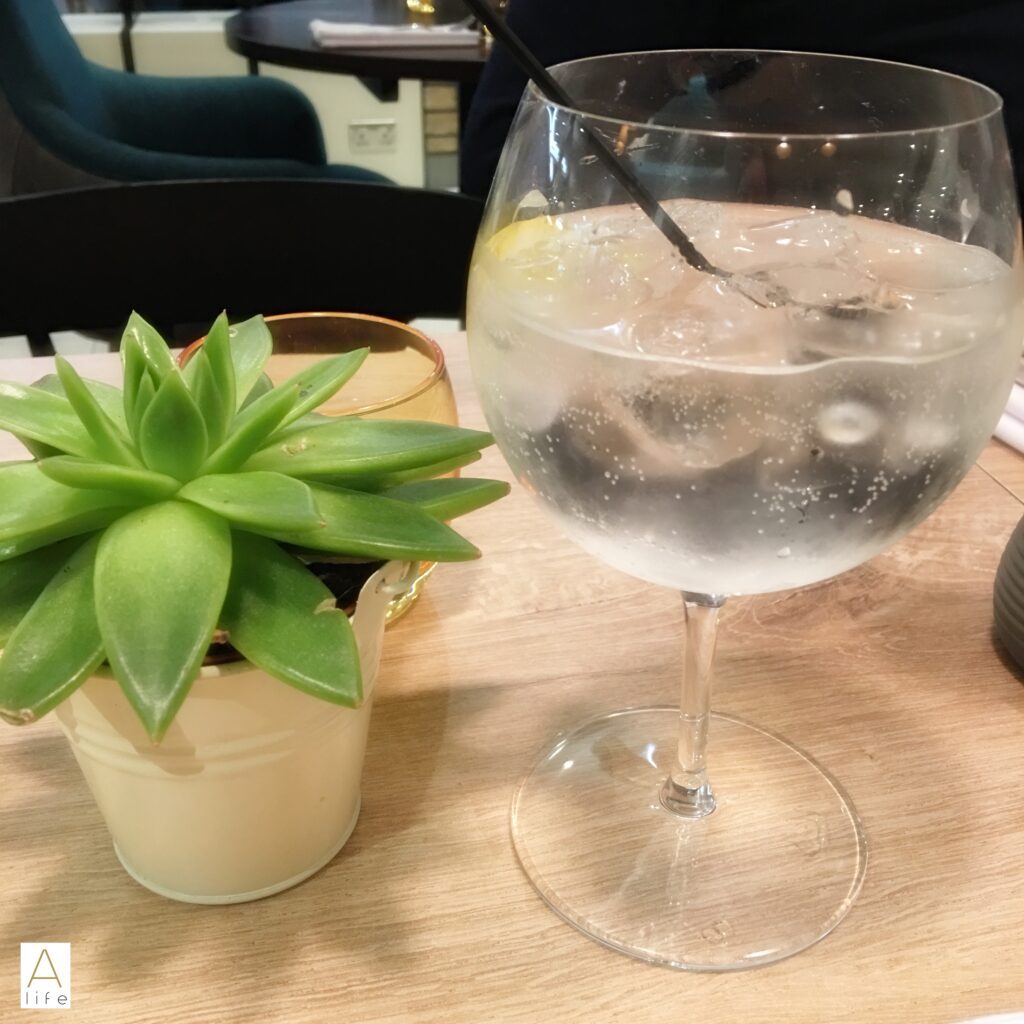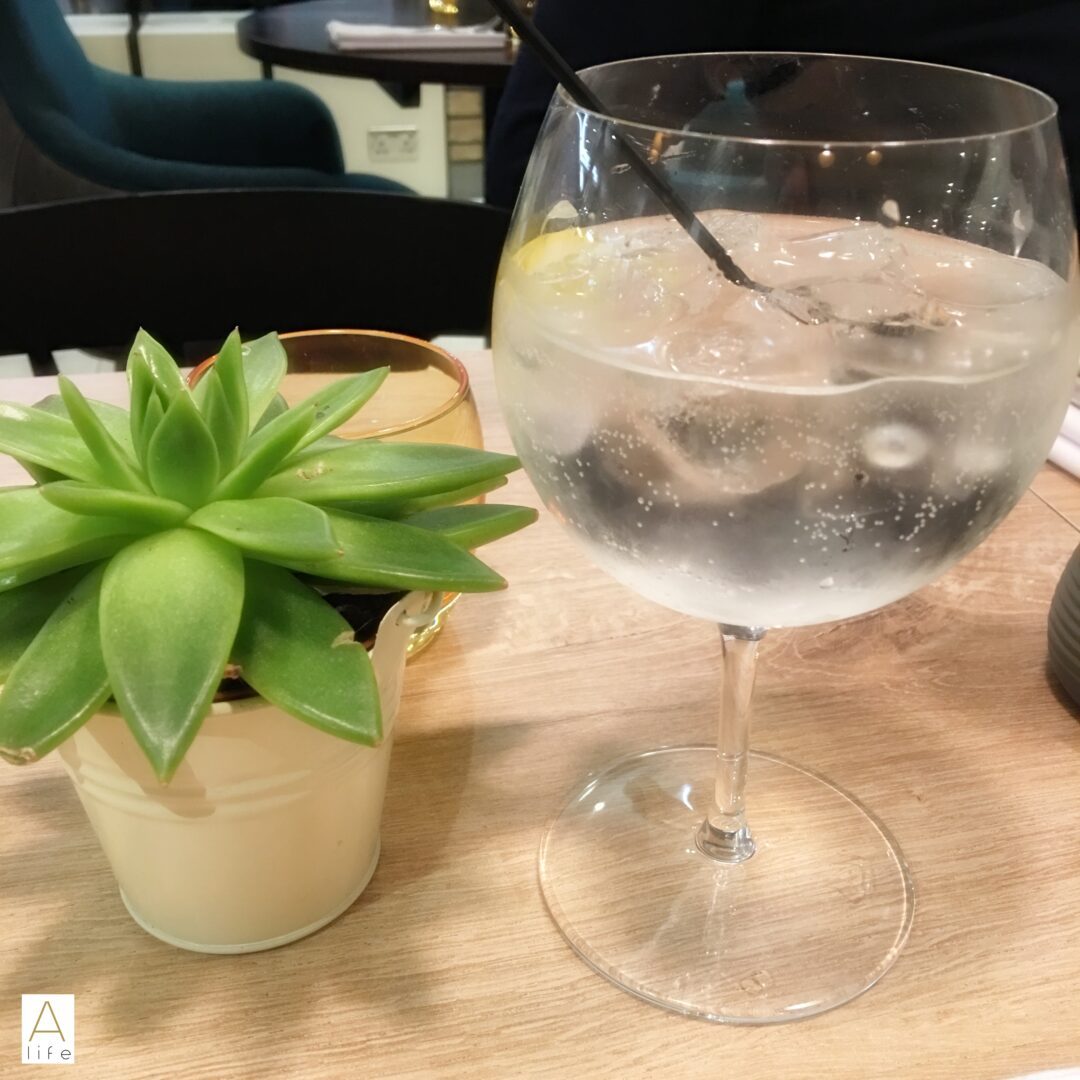 G&T time from the Hotel Bar
The Rooms
The Rooms are sophisticatedly decorated and comfortable, with everything you need for a week of meetings or a weekend of visiting, with comfort and practical hubs to work in your laptop, basic coffee and tea in the room with brand new espresso machines, a bright bathroom with a waterfall shower and best of all: You can't hear anything while in the bedroom. At least in our experience, we slept like babies, wake up refreshed and had a great time with nice staff and good food.
The Oxen Bar & Grill
We had the Valentines Menu that The Oxen Bar & Grill presented this year, and the restaurant was full on a Saturday evening.
Our Dinner consisted of the following courses:
Starters:
Twice Baked Goats Cheese Souffle with Apple and toasted Hazelnut salad: A deliciously soft and mouth watering entreé. So good!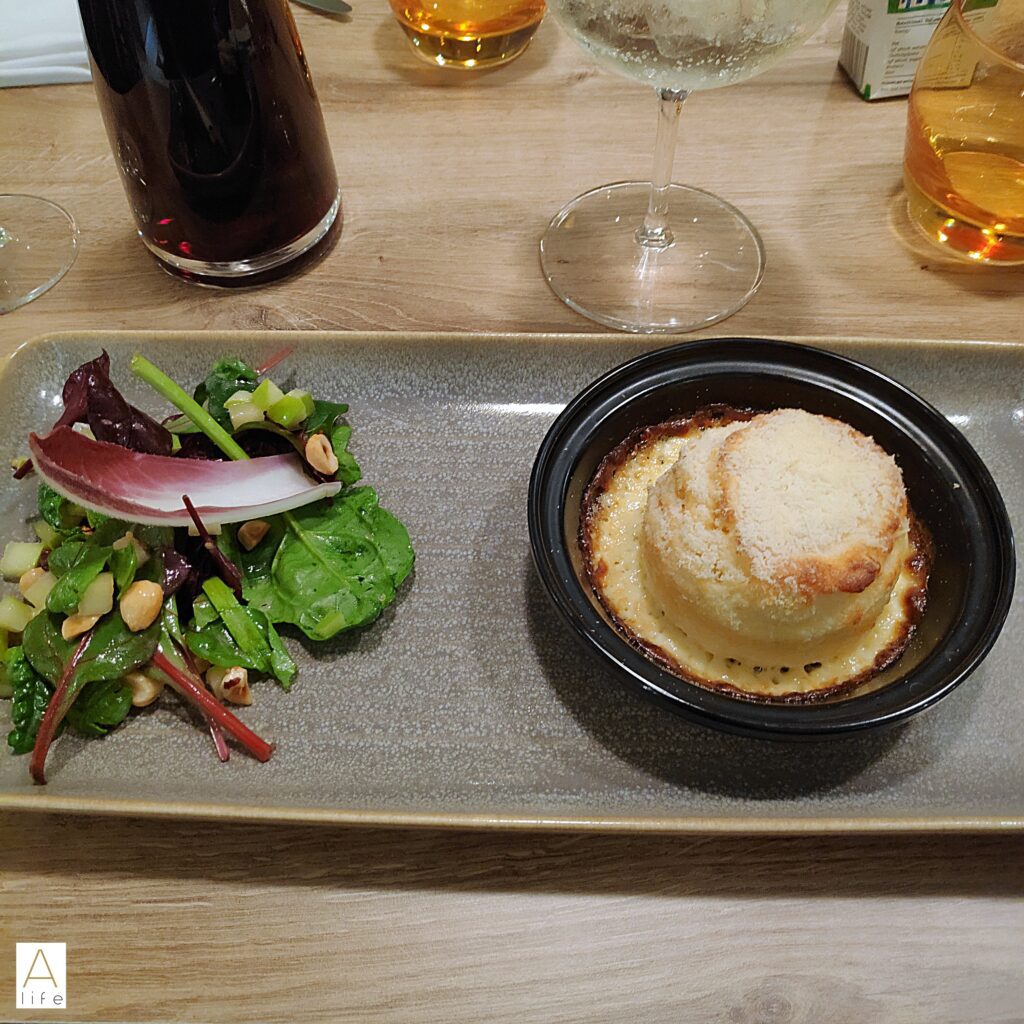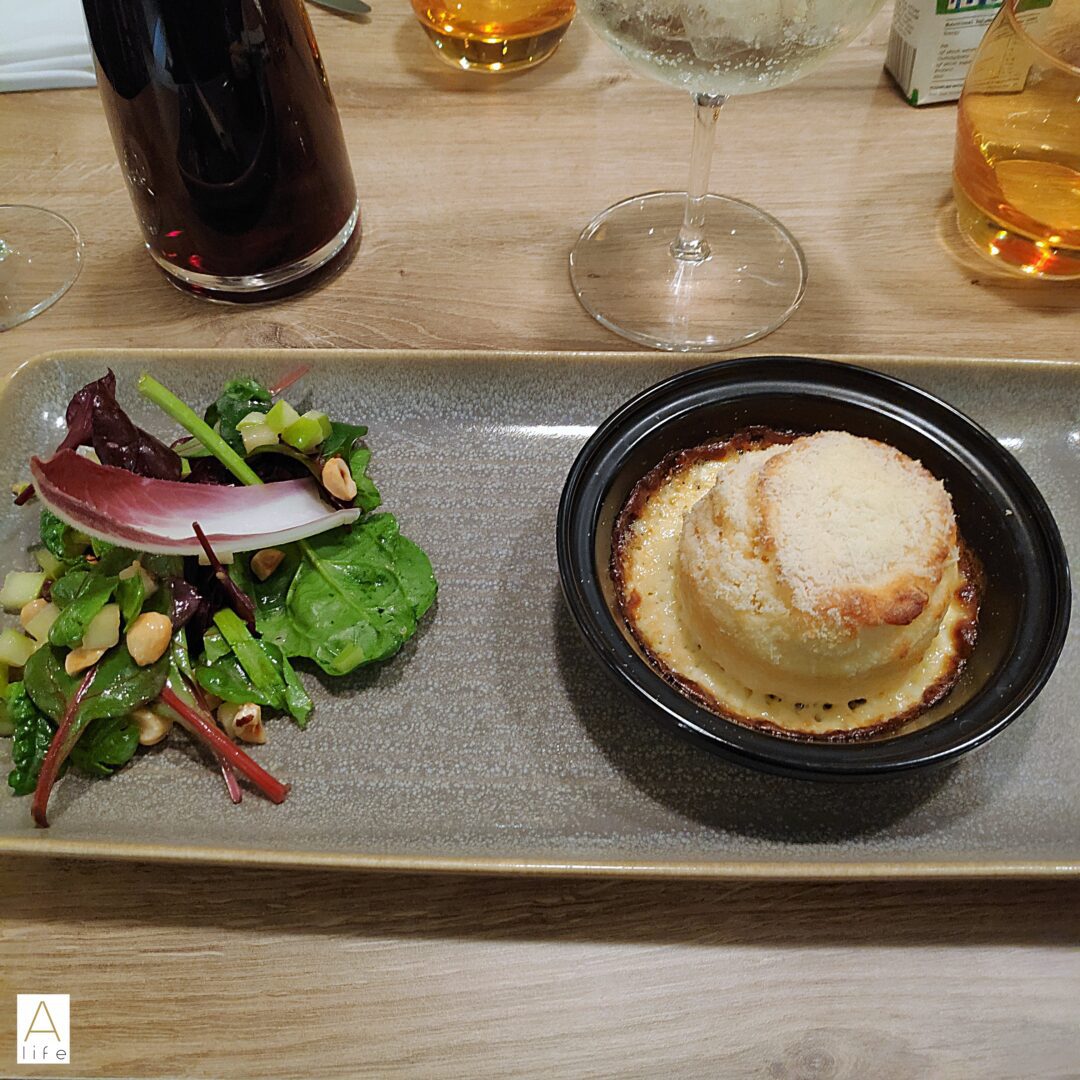 Hot Smoked Salmon with beetroot and Crème Fraiche trifle with dill pickled cucumber and sourdough toast: as me and Richie love our patês and salmon, this was gloriously well done. More bread was asked and it was a big starter.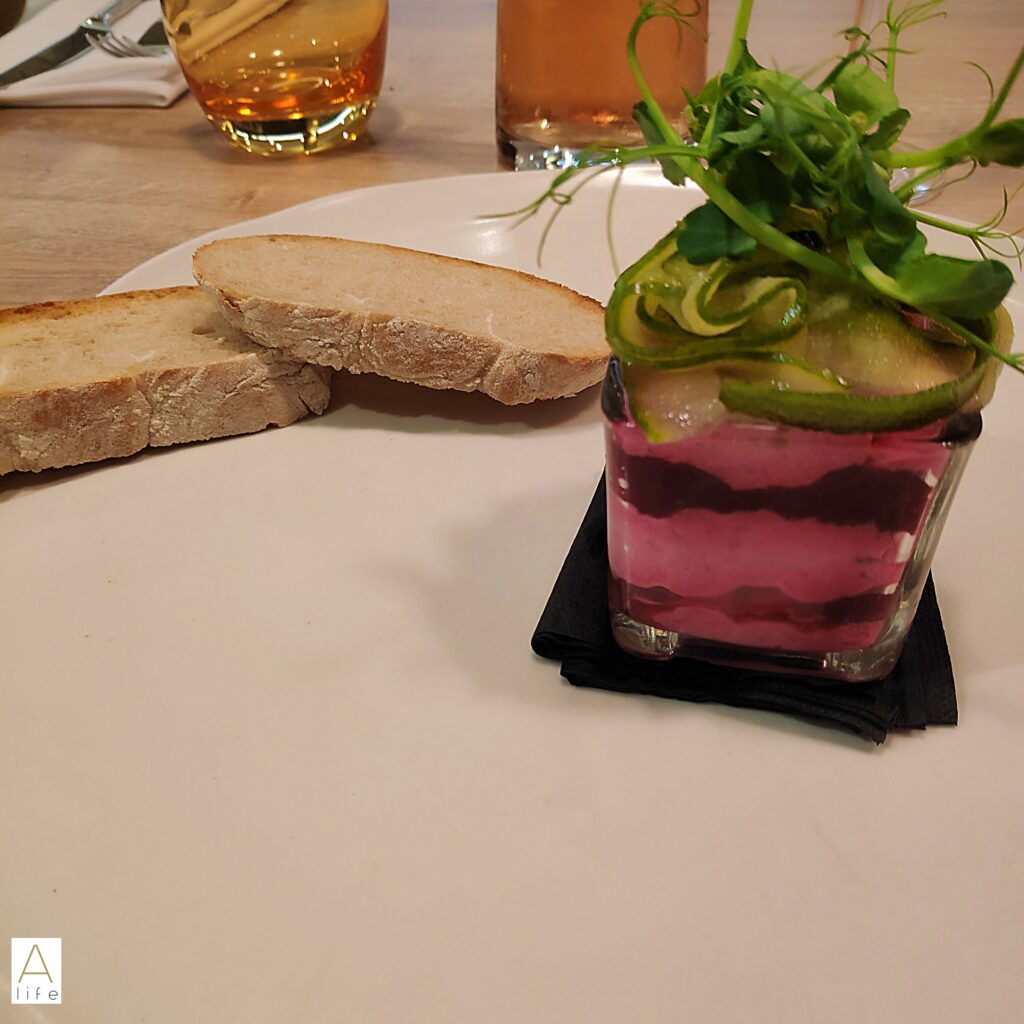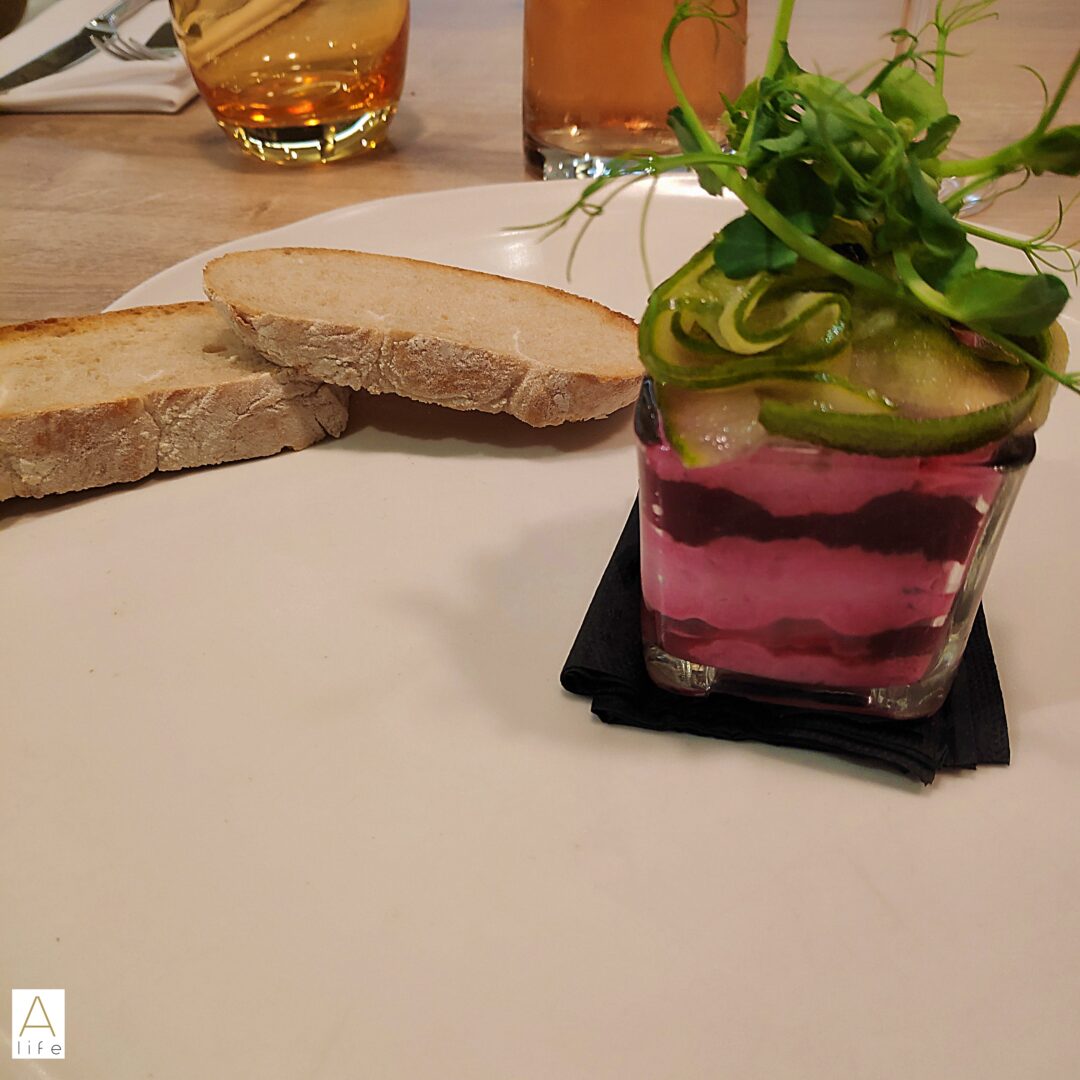 Mains:
Richie had the Children menu, with the traditional Burger (massive burger!) homemade paired up with fresh orange juice.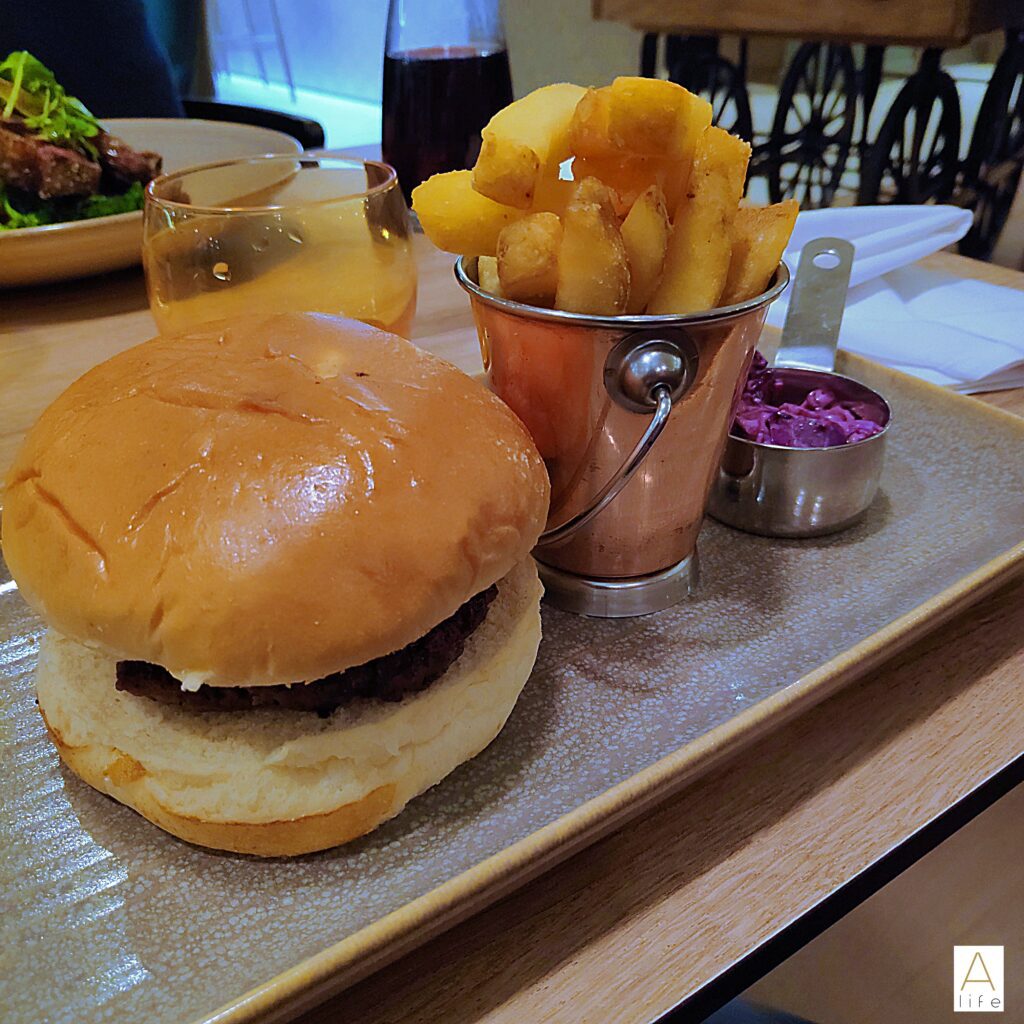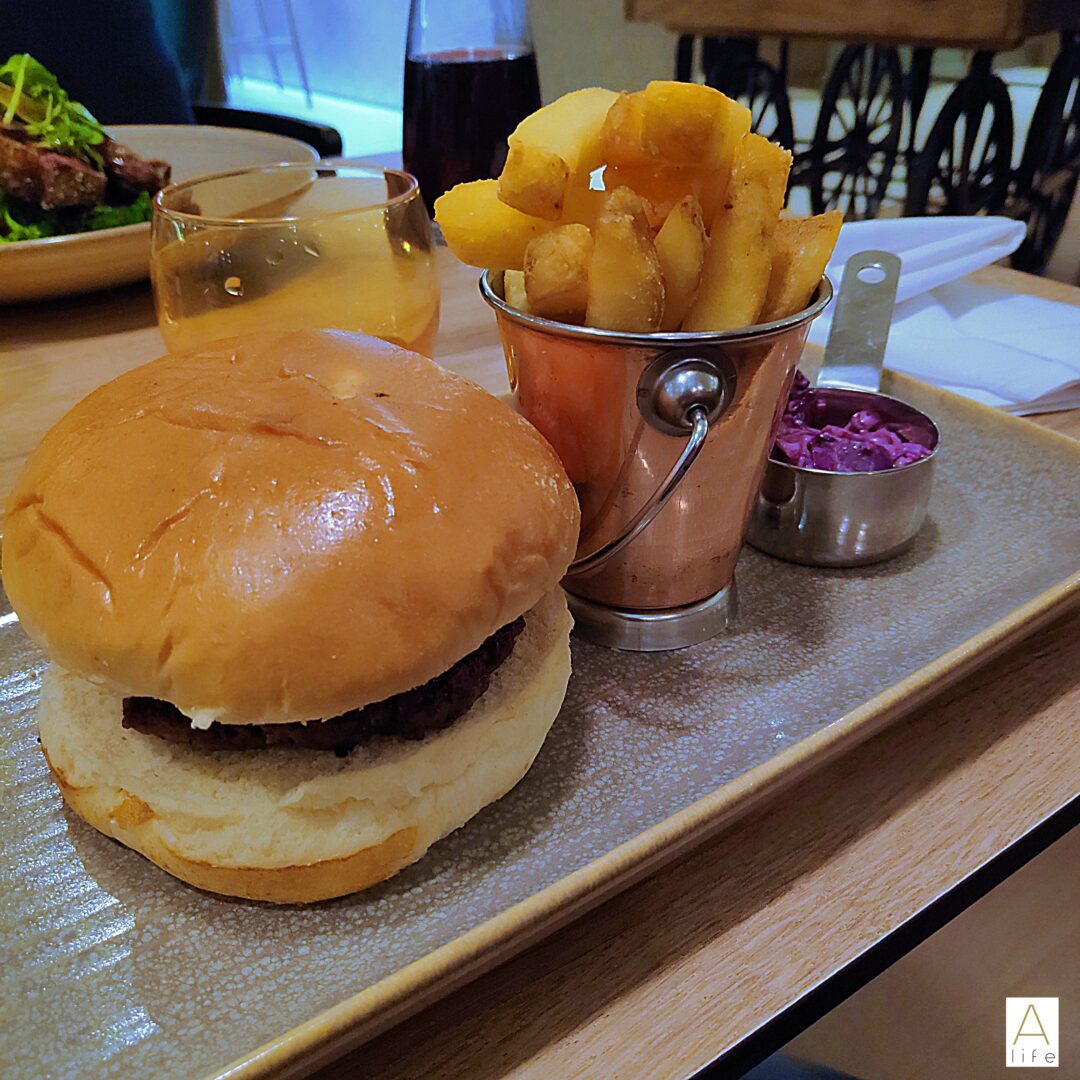 Herb crusted lamb cutlets with carrots and cumin, pumpkin seeds, garlic and rosemary potatoes, lamb jus and braised greens, paired up with a red wine.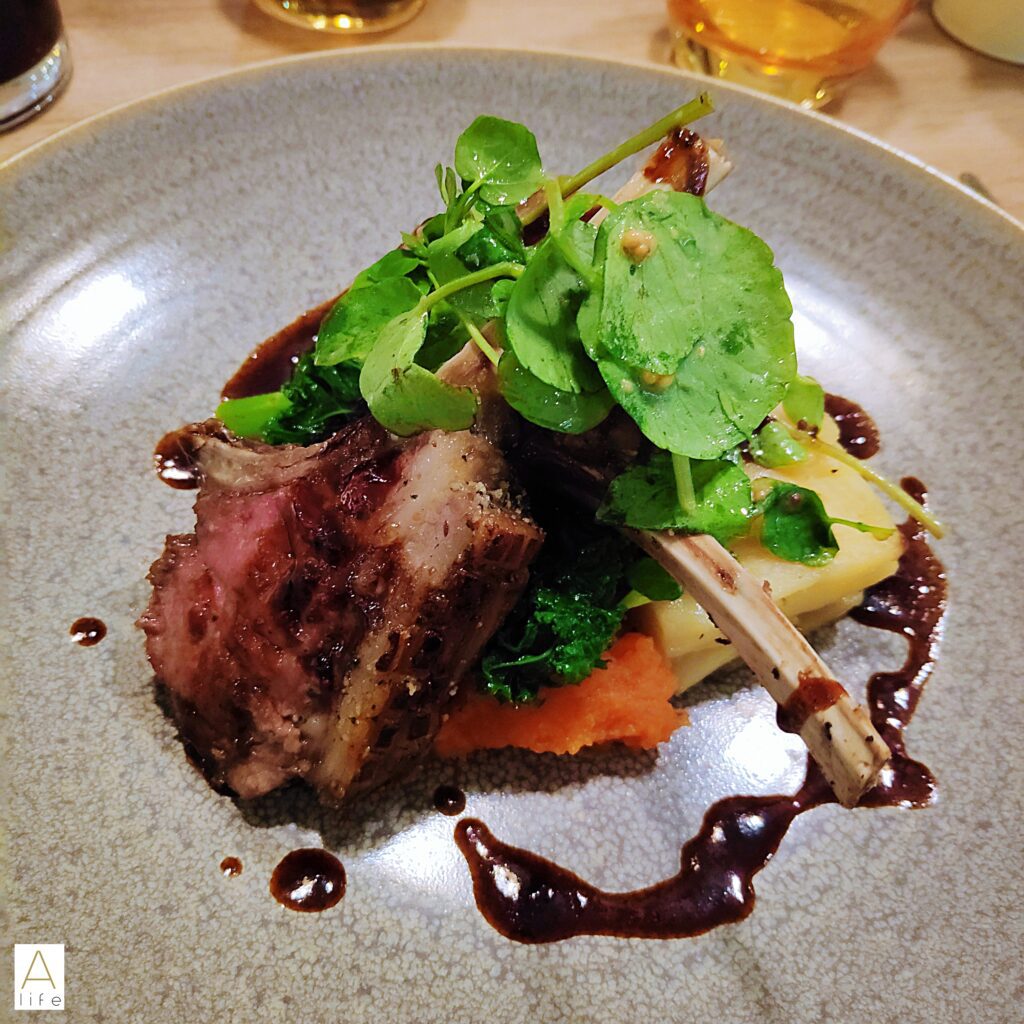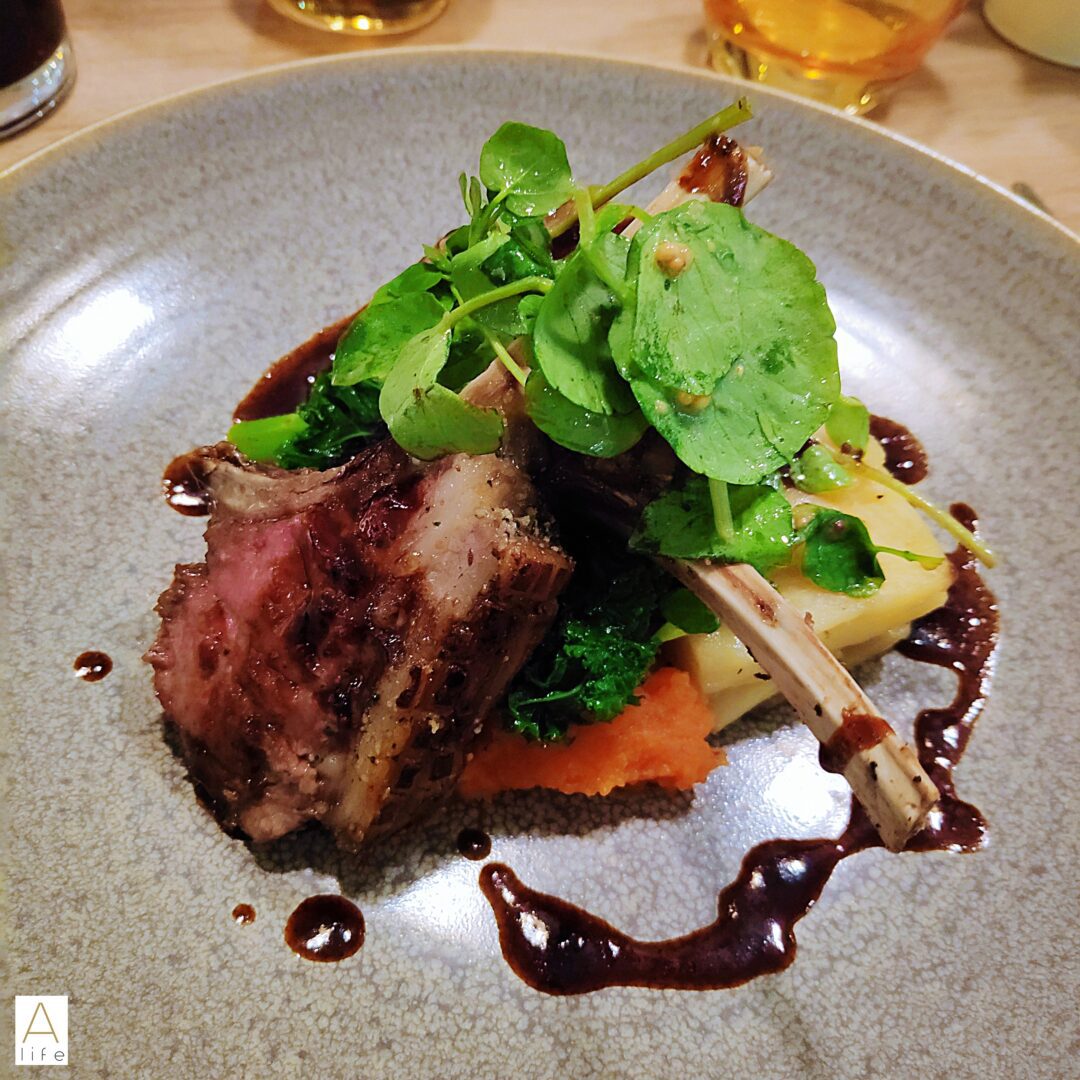 Pan Roast Chicken Breast with cauliflower, braised greens, potato gnocchi, roast chicken wing sauce, paired up with a Rosé wine.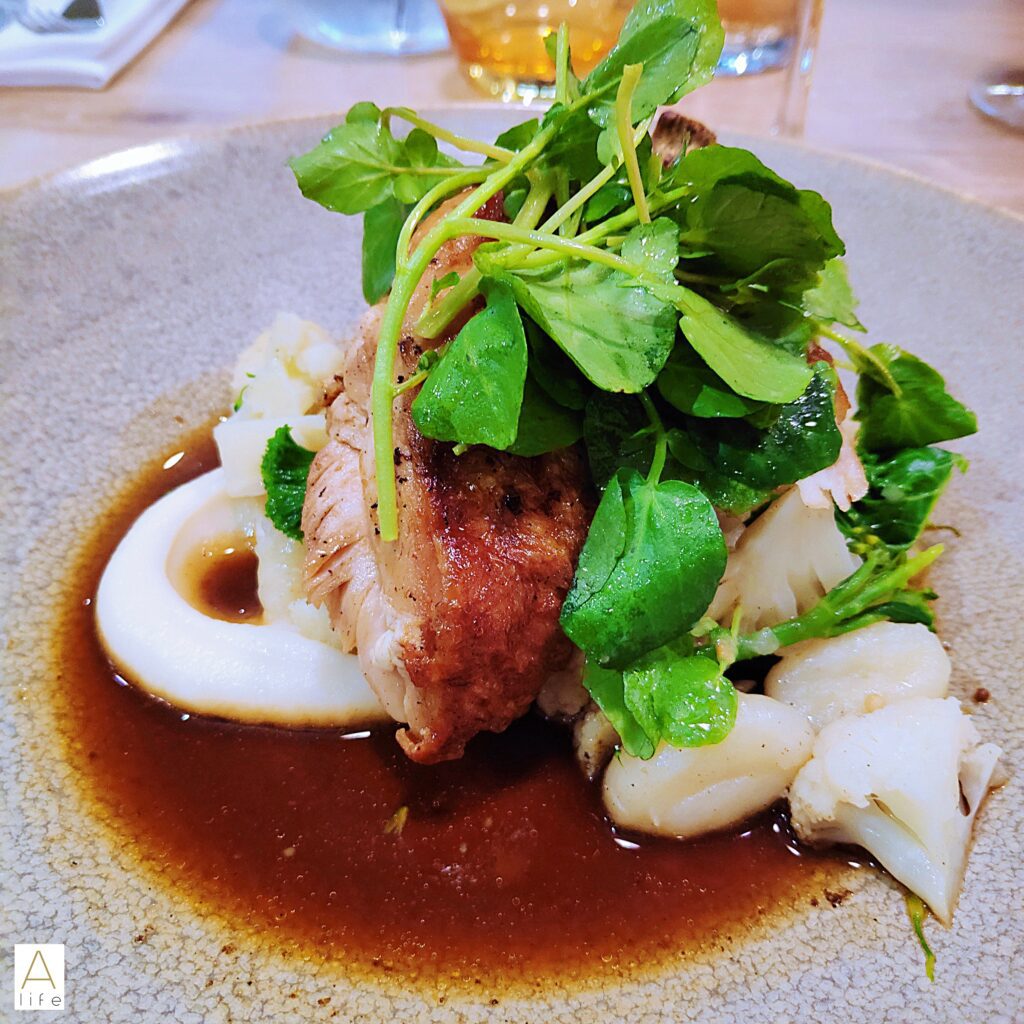 Dessert:
Assiette of "Oxen" Sharing desserts with Hot Chocolate fondant with Cherry coulis, Glazed lemon tart with raspberry sorbet, Vanilla Panacotta with Yorkshire Rhubarb and homemade honeycomb.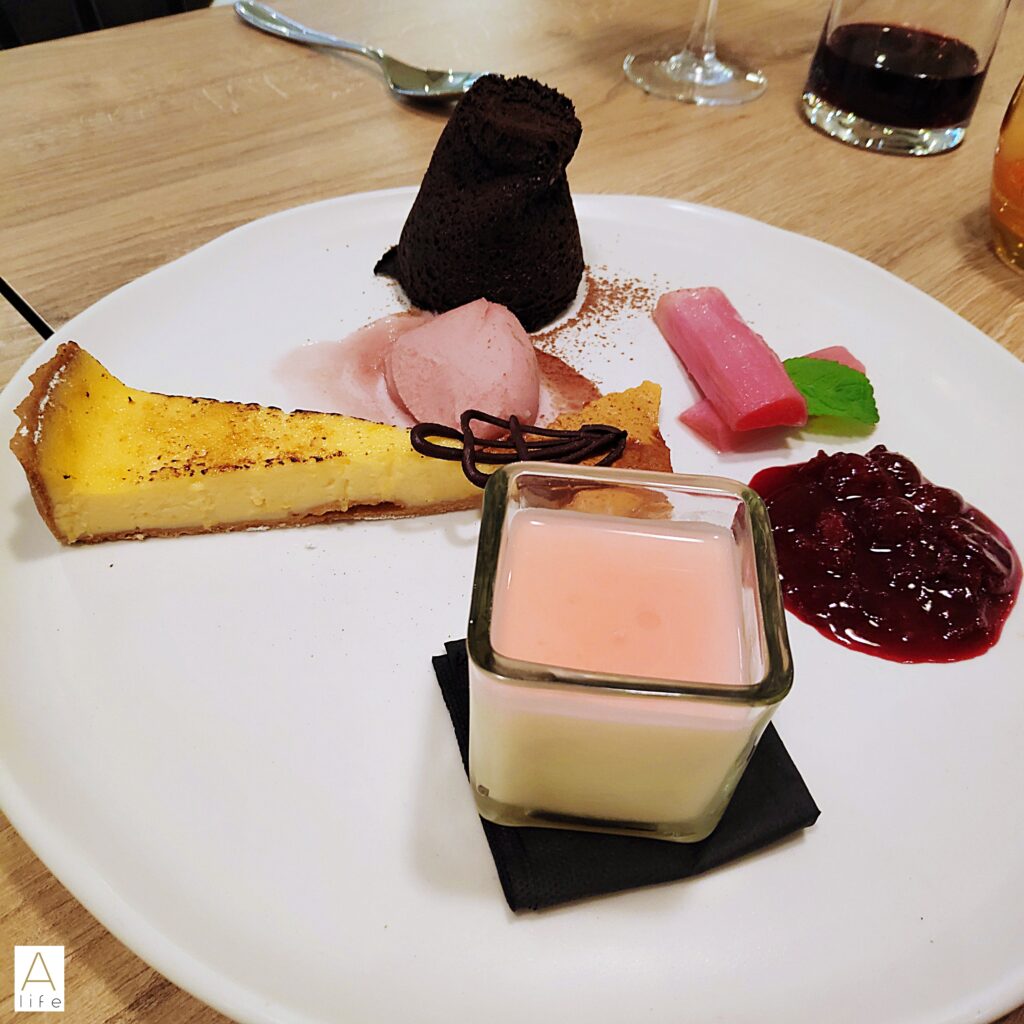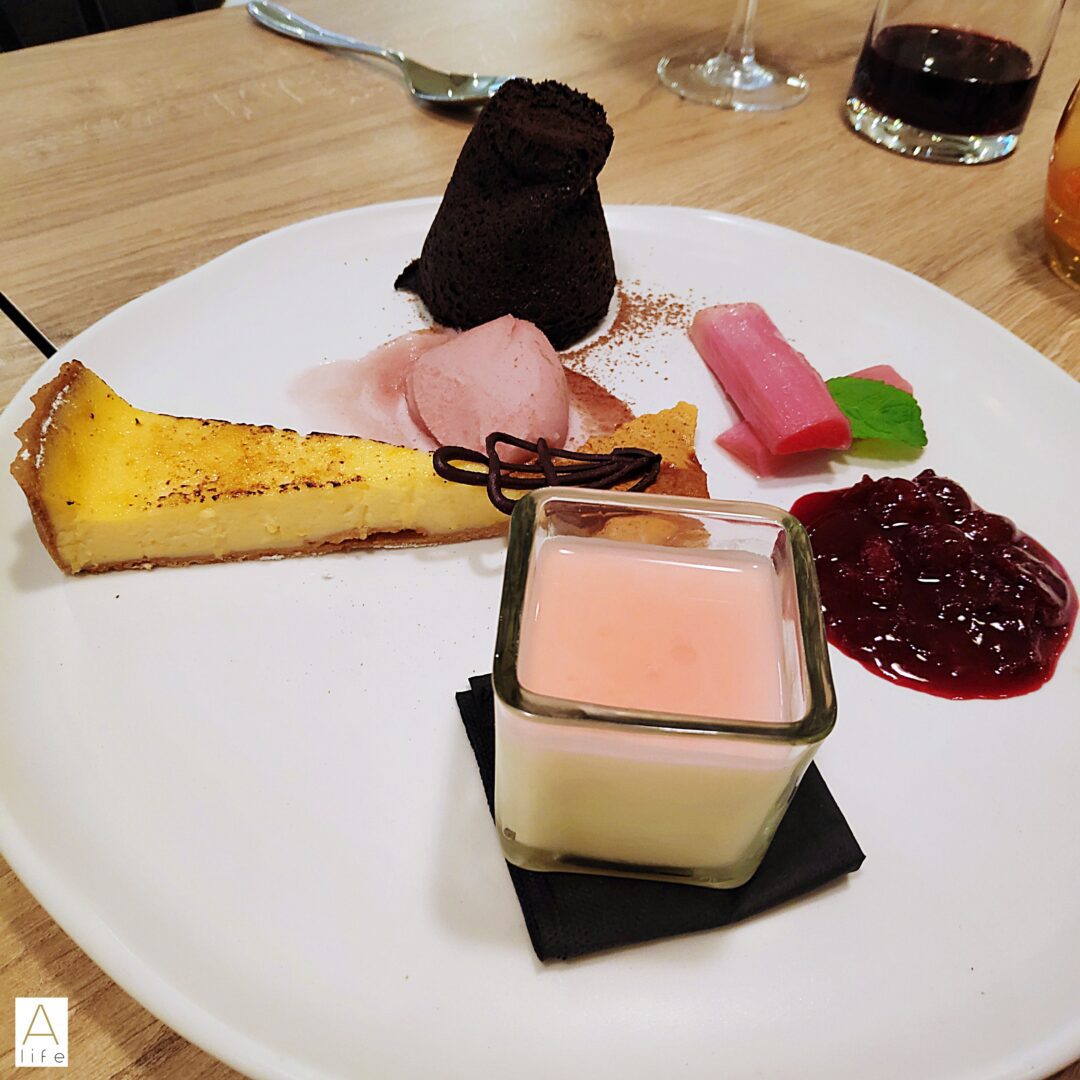 Richie has a huge bowl of Icecream as part of his children menu.
The Breakfast
Either you choose from the  Traditional British breakfast to a Continental breakfast, the Oxen (where the breakfast is held), has attention to allergies such as Gluten Free area and lactose free products. If you can't find them or need anything specific, either you can speak about it when you do your check-in or ask the staff, they will surely help you.
A huge thank you to the lady in the kitchen and her homemade and warm cookies for the Cookie Monster.
The Courtyard Oxford Experience
Was an excellent experience. With free parking for your car and everything nearby, the courtyard is definitely a must stay for any business trip or for a friend and family getaway.
New, Elegant and well Fitted, the Courtyard is definitely a place I will recommend if someone asks me about where to stay in Oxford or if I travel to any town or country and there is a Courtyard hotel, I will stay there with my family. And as a Mother, my family happiness weights a ton in my decisions, so this is a 5 star place to stay!
See the Hotel Room Tour