This time checking the trend for the next season: Lace, Sparkle, and light fabrics.
While traveling these past weeks, I had the opportunity to try out a couple of different pieces from Femme Luxe Finery, as I have been working as an ambassador for them for a few months.
The clothing quality is good, the prices are good, and they have a wide range that fits any type of body, any pocket and any occasion.
Many shops on high street and runways are showing back some romantic fashion with lace, which I never liked….till now!
White Mesh Polka Dot Top
Featuring a polka dot pattern with a balloon sleeve in mesh material, this White Mesh Polka Dot Top will make you add this top to your wardrobe ASAP! Light, fresh and can be paired up with anything: trouser or skirt. Love it!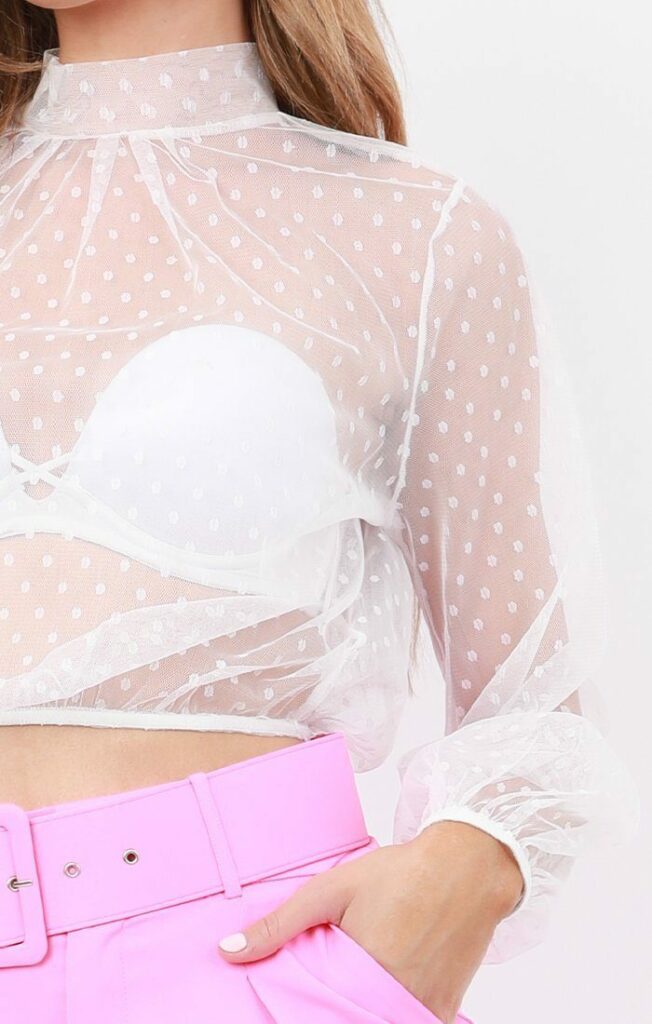 Gold Slinky Bardot Ruched Dress
Here is my piece of: "open up your mind and step out of your comfort zone" type. And before you roll out your eyes because is Gold, think about this. This Gold Slinky Bardot Ruched Dress is a mini dress, meaning you can be worn inside a pair of trousers or a skirt and paired up with a jacket or cardigan. Use it as a dress or as a top. 2 pieces in one!
Black Glitter Boxy Fit Jumpsuit 
You're gonna sparkle in the Black Glitter Boxy Fit Jumpsuit. This relaxed boxy fit and classic straight leg is perfect for a night out. Pair it up with some black strappy sandals, or for a weekend traveling, pair it up with spiky snicker for a classy but casual look.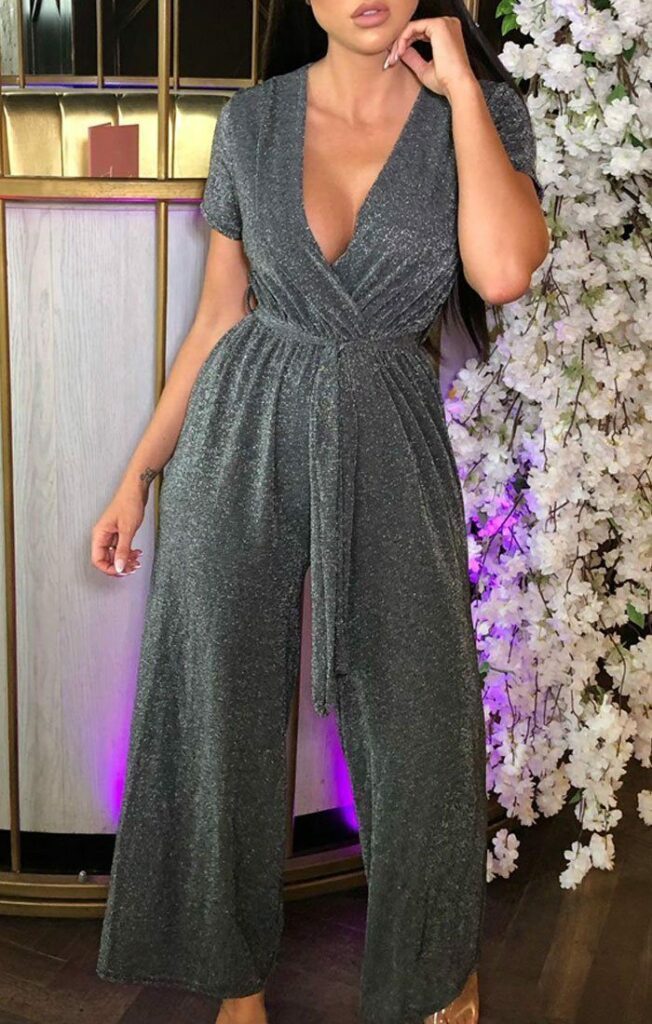 Rolled Sleeve Collared Jacket
Top up your wardrobe for any season in this Rolled Sleeve Collared Jacket. Either in White or Black, these are my favourite pieces for now. I have been using them with anything underneath. Either to work, to a night out or to go to a party, This is a piece you should have: a Smart jacket. The 3/4 sleeve makes it great to add some bling watch or bracelet.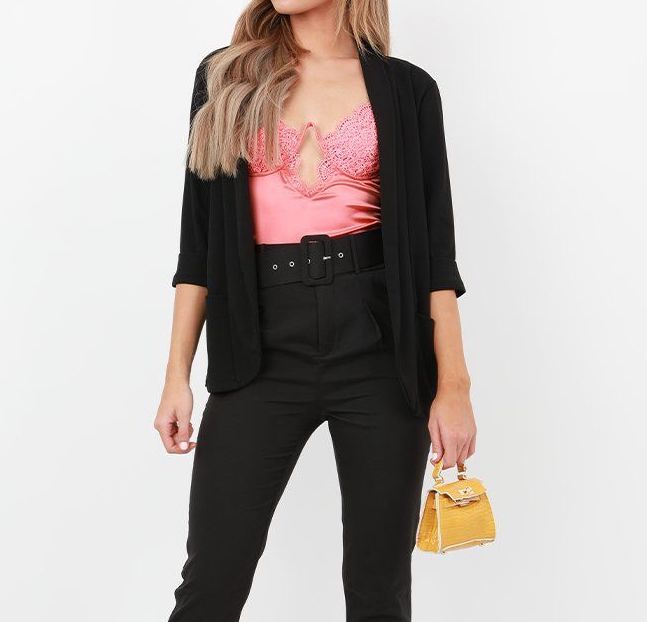 Black Slinky Multiway Flare Leg Jumpsuit
Jump into jumpsuits this season and up your going out wear in the Black Slinky Multiway Flare Leg Jumpsuit. Featuring a flare leg in a slinky material, this multiway jumpsuit can be worn in numerous ways, in this case you can have one suit and several new types of suits in one. Love this!
Black Chunky Platform Heels
The Black Chunky Platform Heels are really comfortable. The platform makes your leg look toned and you can use them with any type of suit or occasion.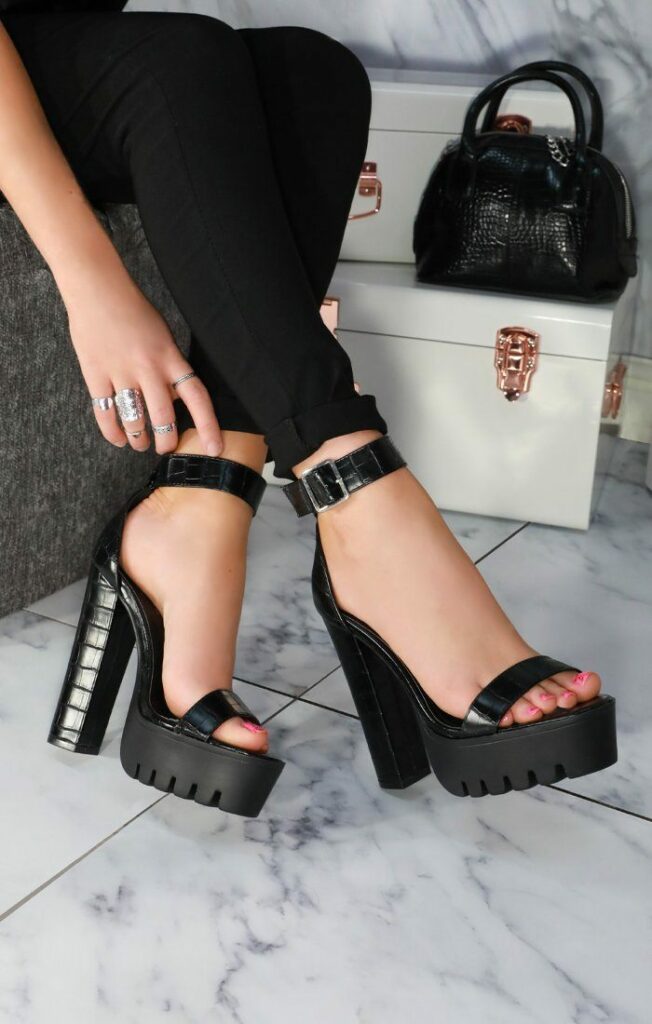 Don't forget to check my Instagram for more Fashion Inspo!
This post contains affiliate links. It won't increase any prices for you, but I will get a little commission while you do your shopping, helping Alejandra's life website to grow.