Depending on where you are reading this post right now, let me tell you is starting to look and feel really cold, preparing for that winter coming up (unless it was in my motherland where I always had a very hot Christmas. I actually only knew that Christmas could be cold when I was 10 years old… talking about changes right?).
So grab a cuppa and take a look at this.
While (not) travelling these past weeks, I had the opportunity to try out a couple of different pieces from Femme Luxe, as I have been working as an ambassador for them for a few months.
The clothing quality is very good, the prices are good, and they have a wide range that fits any type of body, any pocket, and any occasion. Check online for their flash sales or download their App to buy from your mobile. (tip: you get 10% off when you install it!).
First of all: Be safe
(yes this is a sticky paragraph since masks can really protect you and your loved ones!)
We need them, our kids need them (especially for school!).
As many brands started to do masks, Femme Luxe was one of the first brands to introduce it in their sale platform: making masks affordable, reusable, and nice to wear!
Here are some of the types of masks you can find:
Loungewear is Life
By now you know it! Loungewear is our daily life for those who still work at home, not meaning that we can't still look glam our cute even if practical. Want a tip to a flawless look that I learned and is a trend that is coming back: Color block with side stripes! A life changer that model your curves! The Crop Top Loungewear is such a flattering set and really comfy.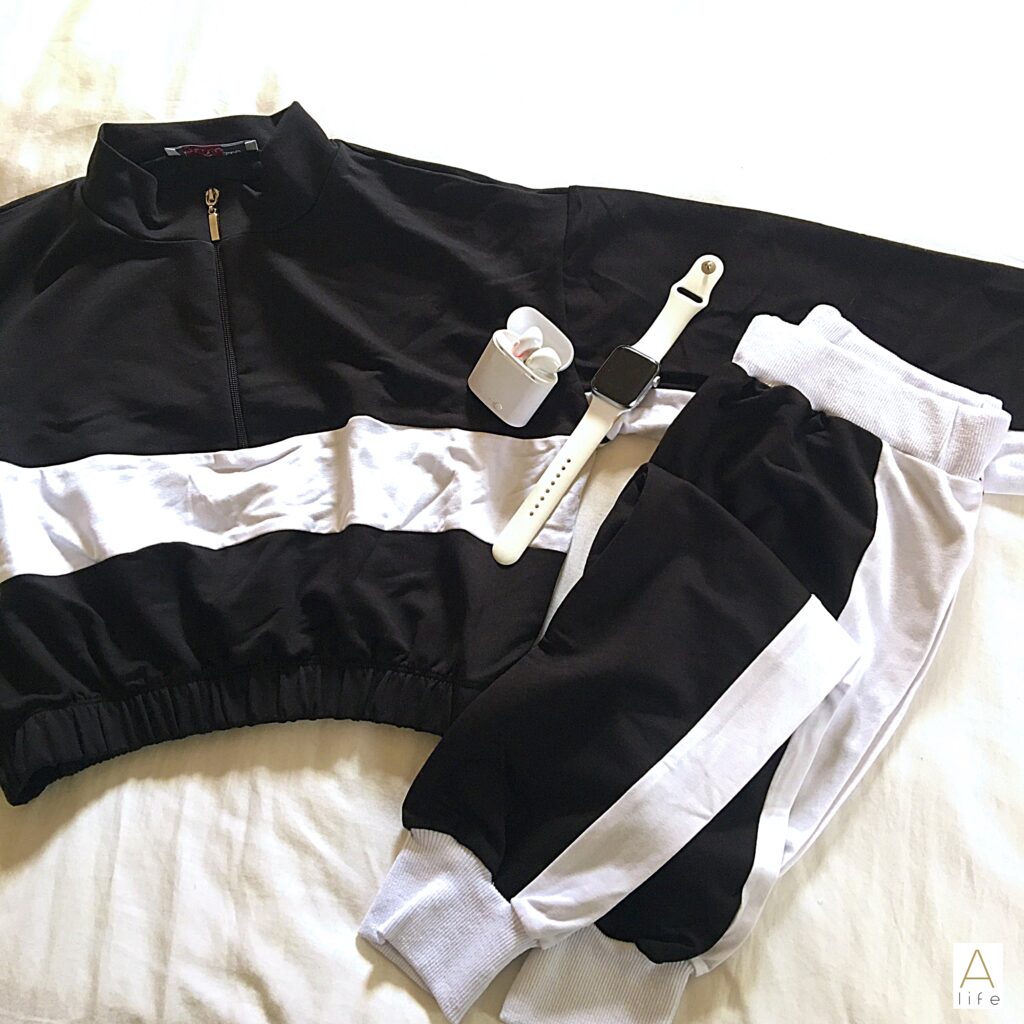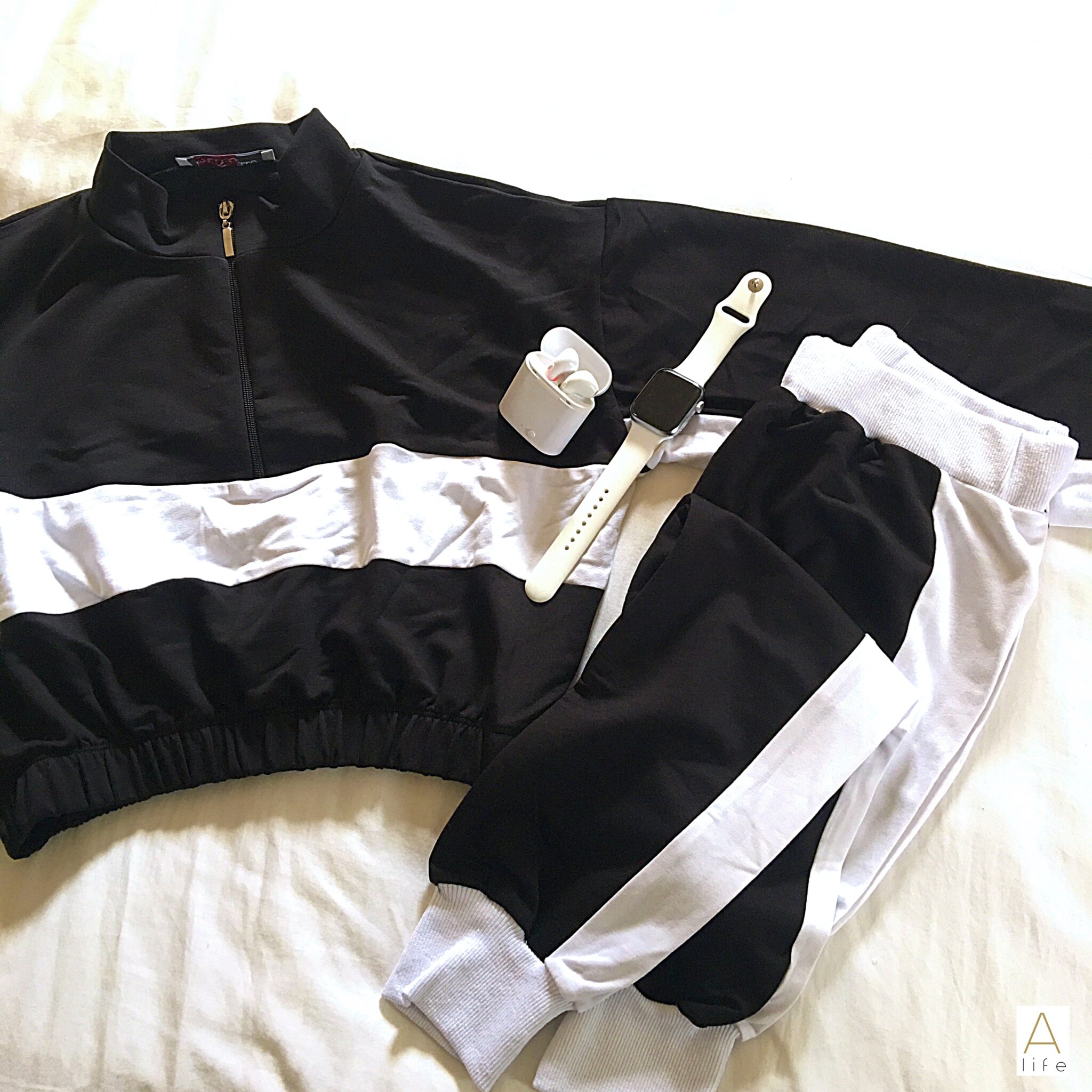 The Grey Oversized Loungewear is just perfect to show. Oversize fitting several types of body and feels so warm and looks great. Those were the days that loungewear was to use at home only. The perfect set to travel.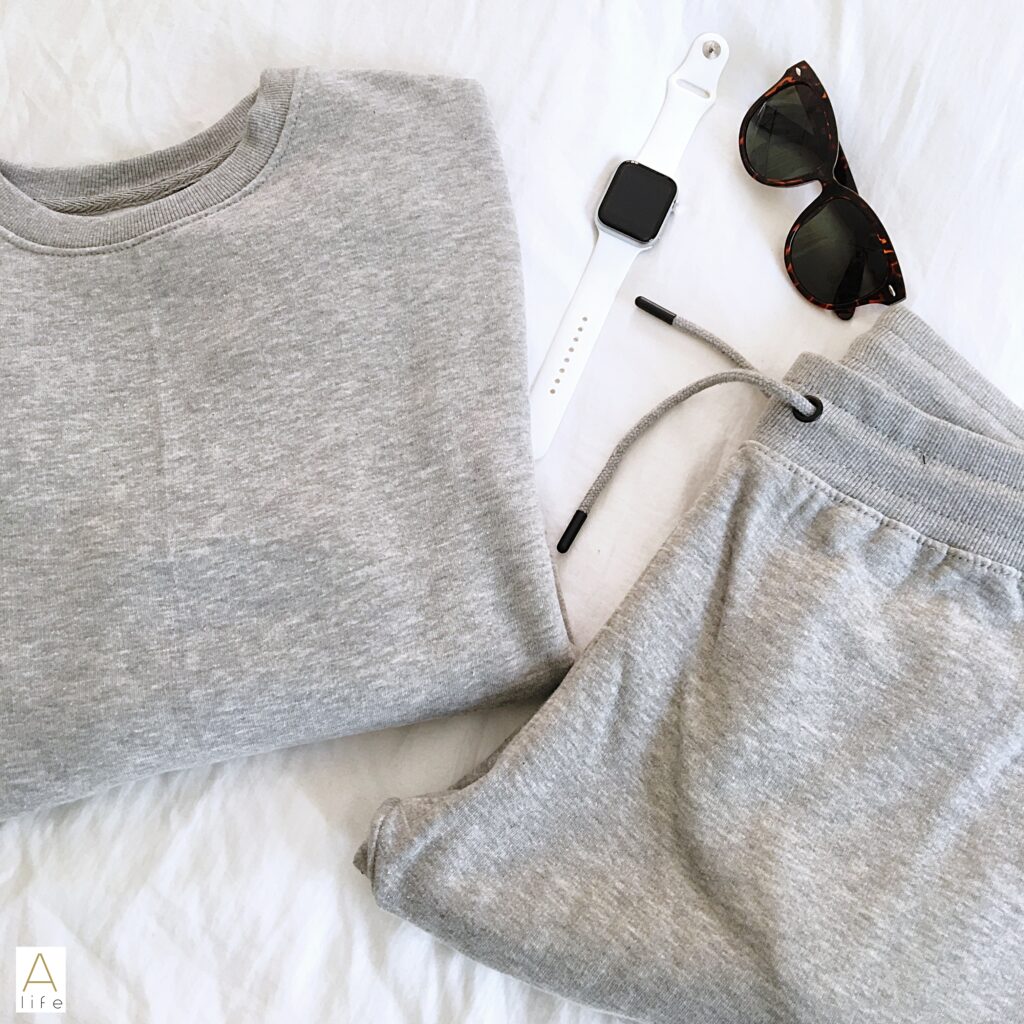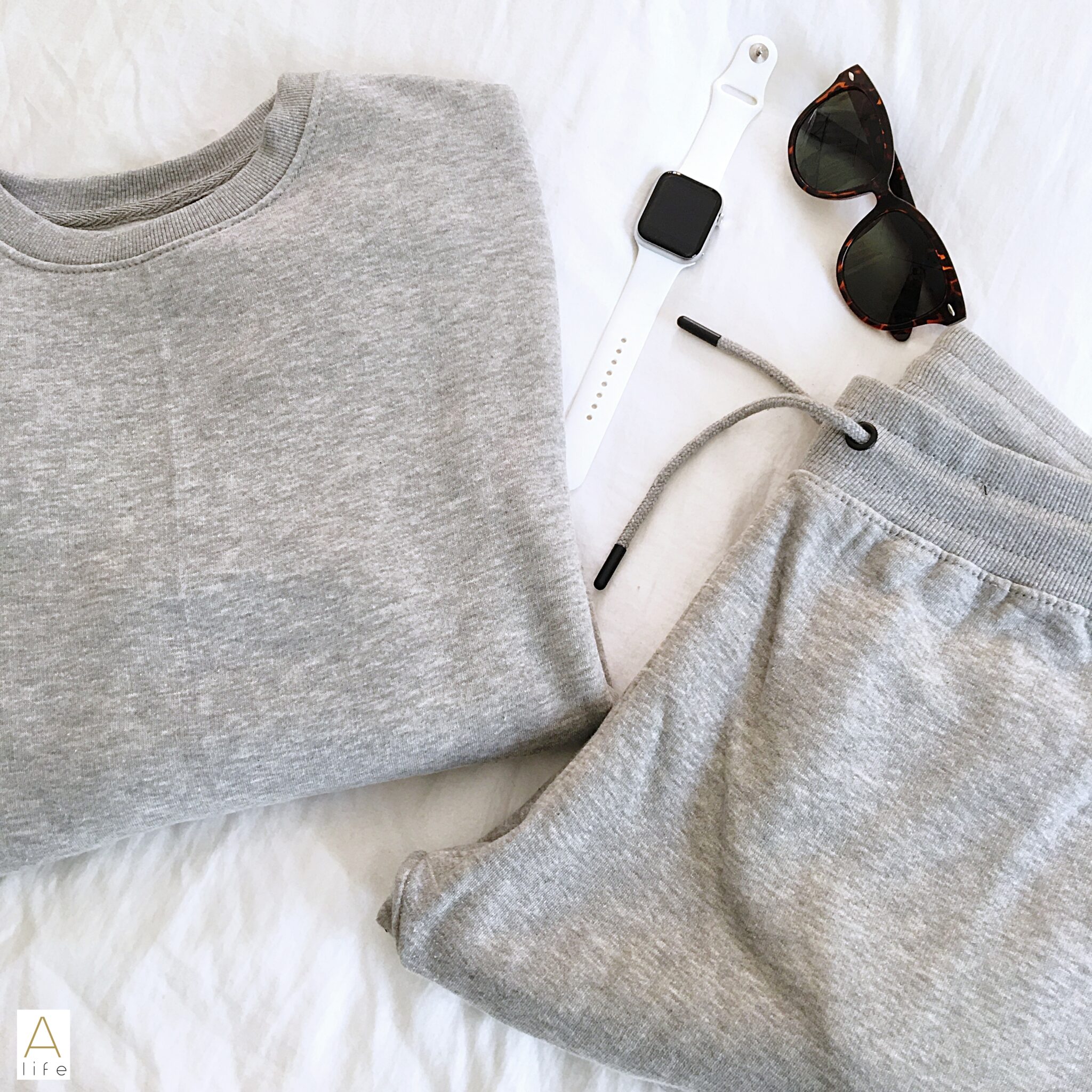 You cannot go wrong with the Black Joggers Loungewear Set: The top is cropped but with a nice length, and the joggers are cuffed which are great and practical wear, for either home, or the gym, and a nice walk with friends.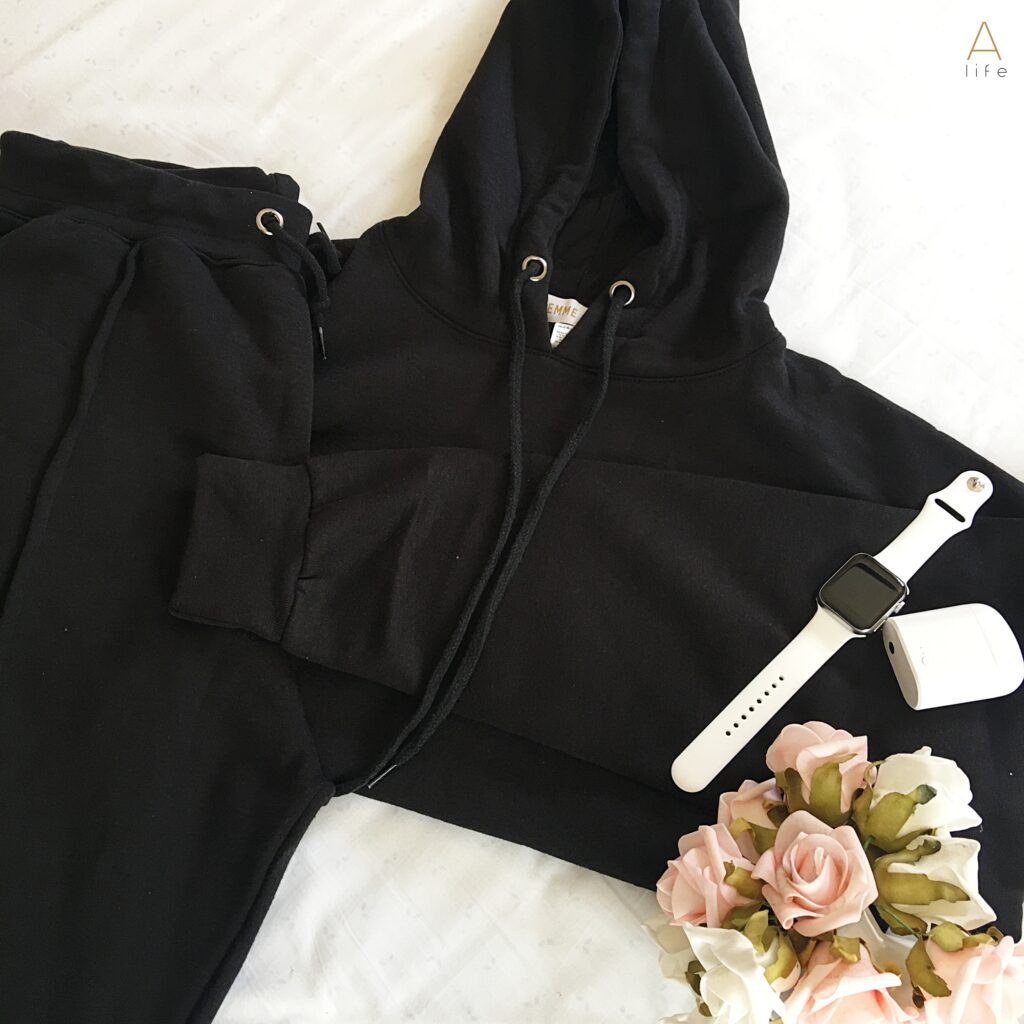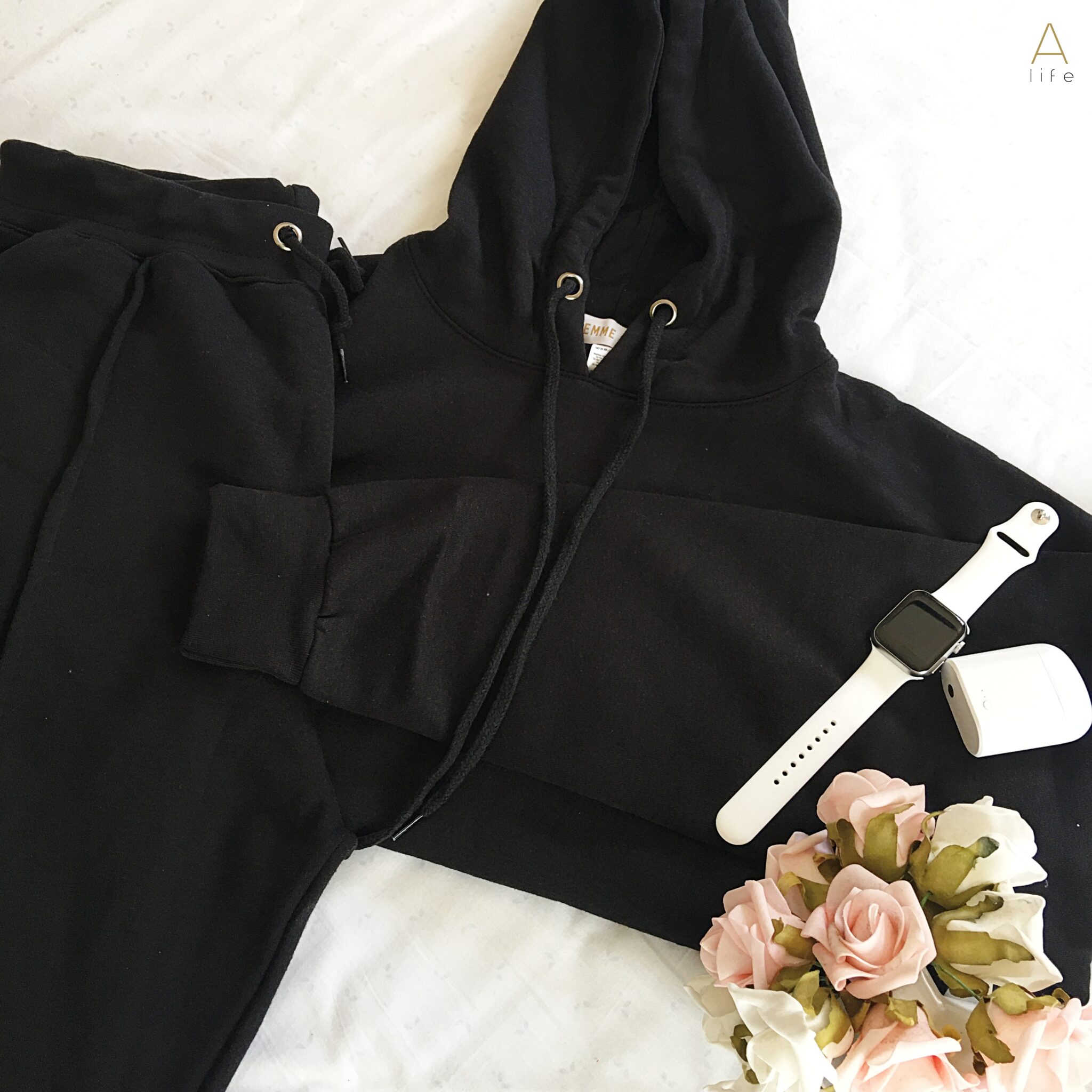 If you like bold joggers like me, to pair up with anything that you like, I have to share my new Lilac Cuffed Joggers. They are oversized but look so good and feel so warm.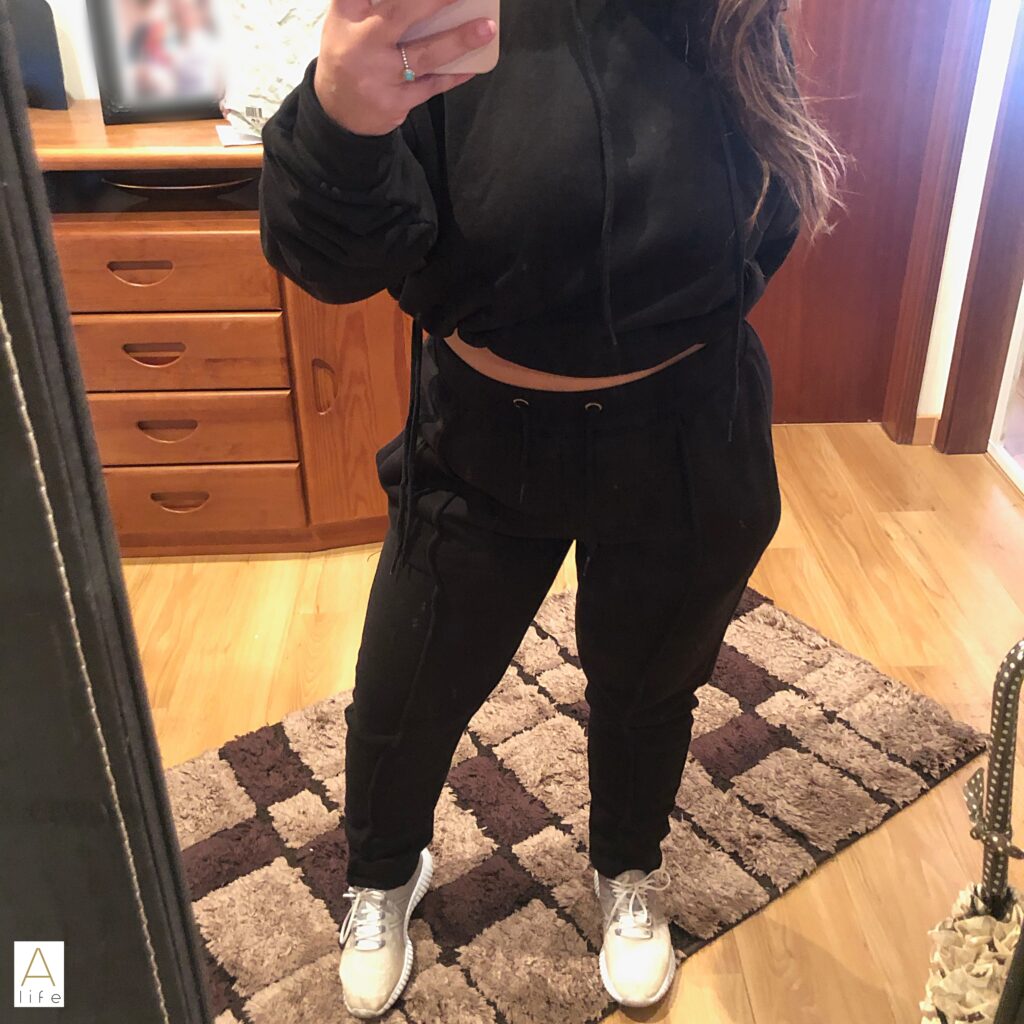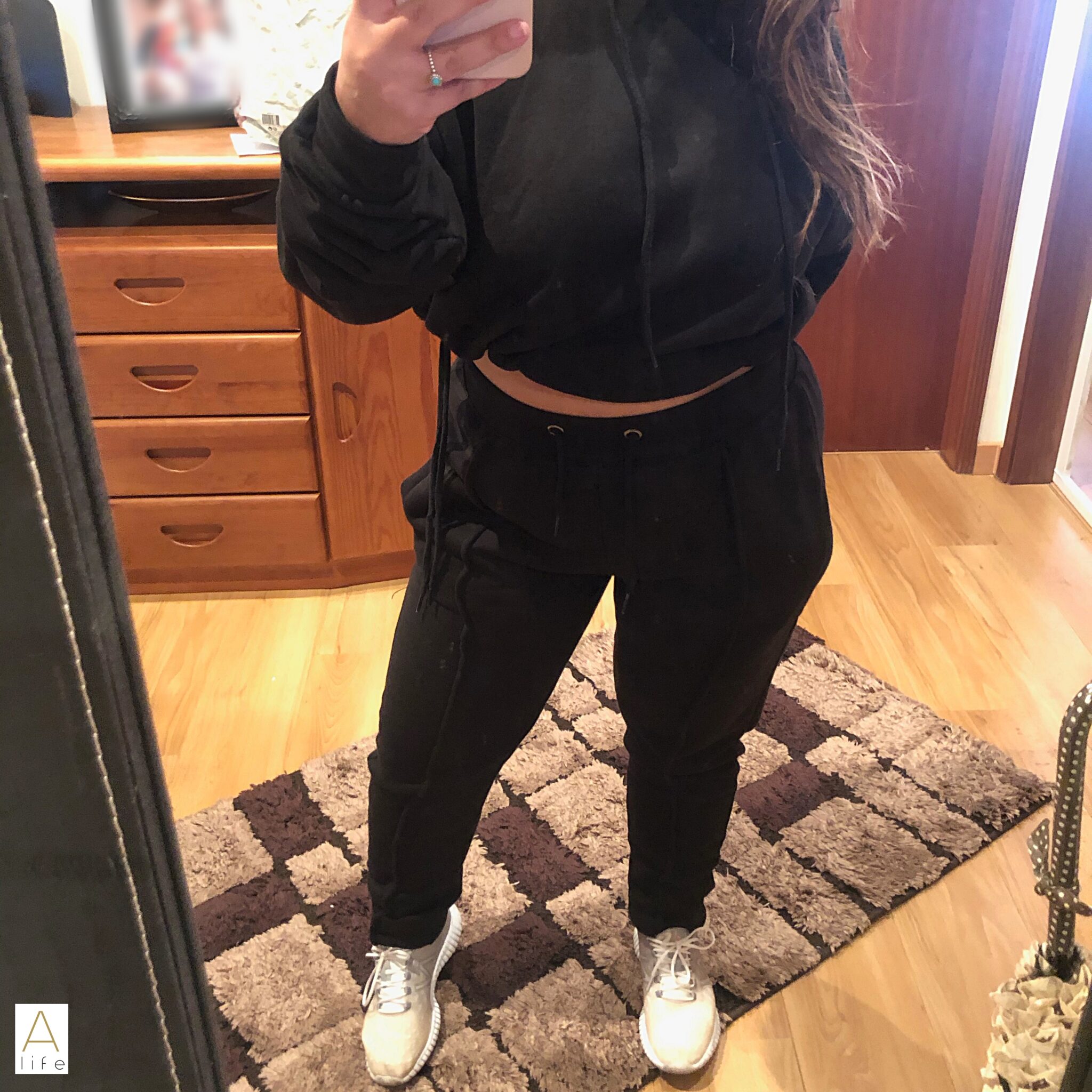 If you are one of those readers that are reading fro a hotter and warmer place (hello to you!) or for those that like a loungewear set with a more soft and light fabric, the Jade Ribbed Co-ord  is the right for you… or simply you are shopping for your next vacation on a sunny place!
The top is a cropped top and the trousers are wide leg, a kind of Palazzo pants, that is on a beautiful color Jade green. Easy, simple but super nice to wear. I paired mine with a silk scarf to use it like a headband and a pair of white sneakers.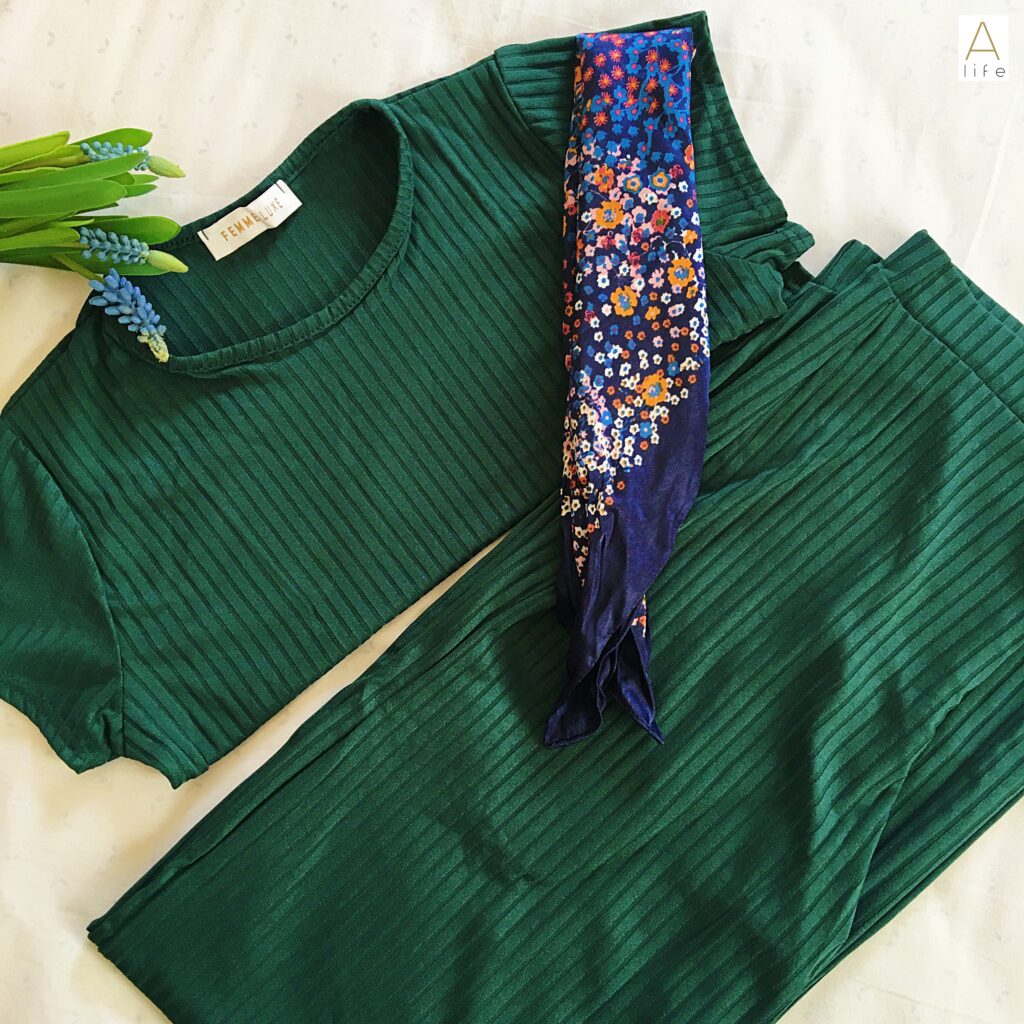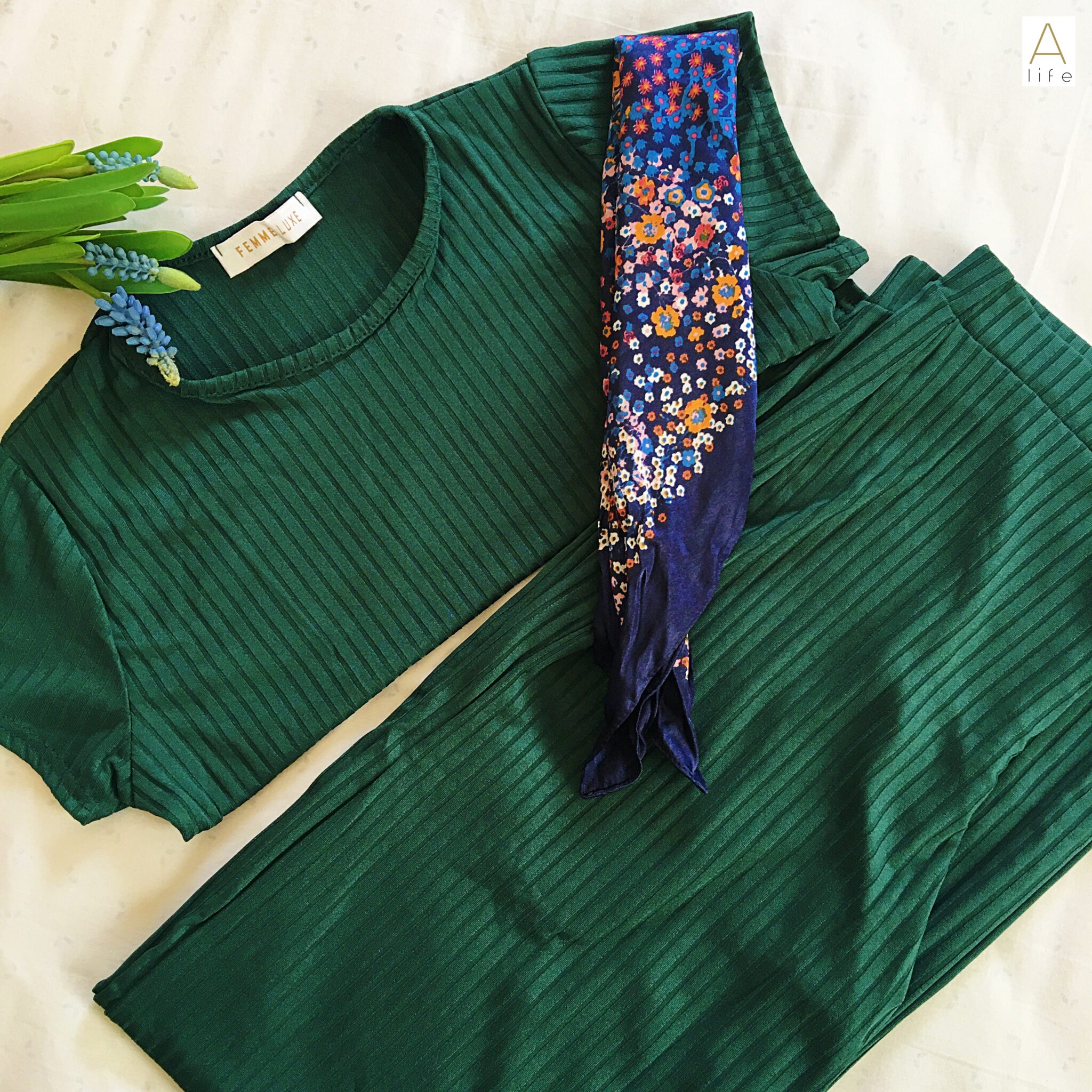 Grab the Knitwear
Right, we are at it again. Take on your cozy coats, but first, check you're on-trend for this Winter. Long Coats/Cardigans are a must use. I love my Black Knitted Long Cardigan, giving a cozy outwear and also giving me my 90's vibe. Wear it with jeggings or skirts, great with combat boots.
If you want to add a more classy look but still cozy and looks great and flattering around the stomach, use a crop top that is crossed. My new Red Crossed Crop Top makes all the difference and I decide to pair it up with my new set of pearls. Elegance is key!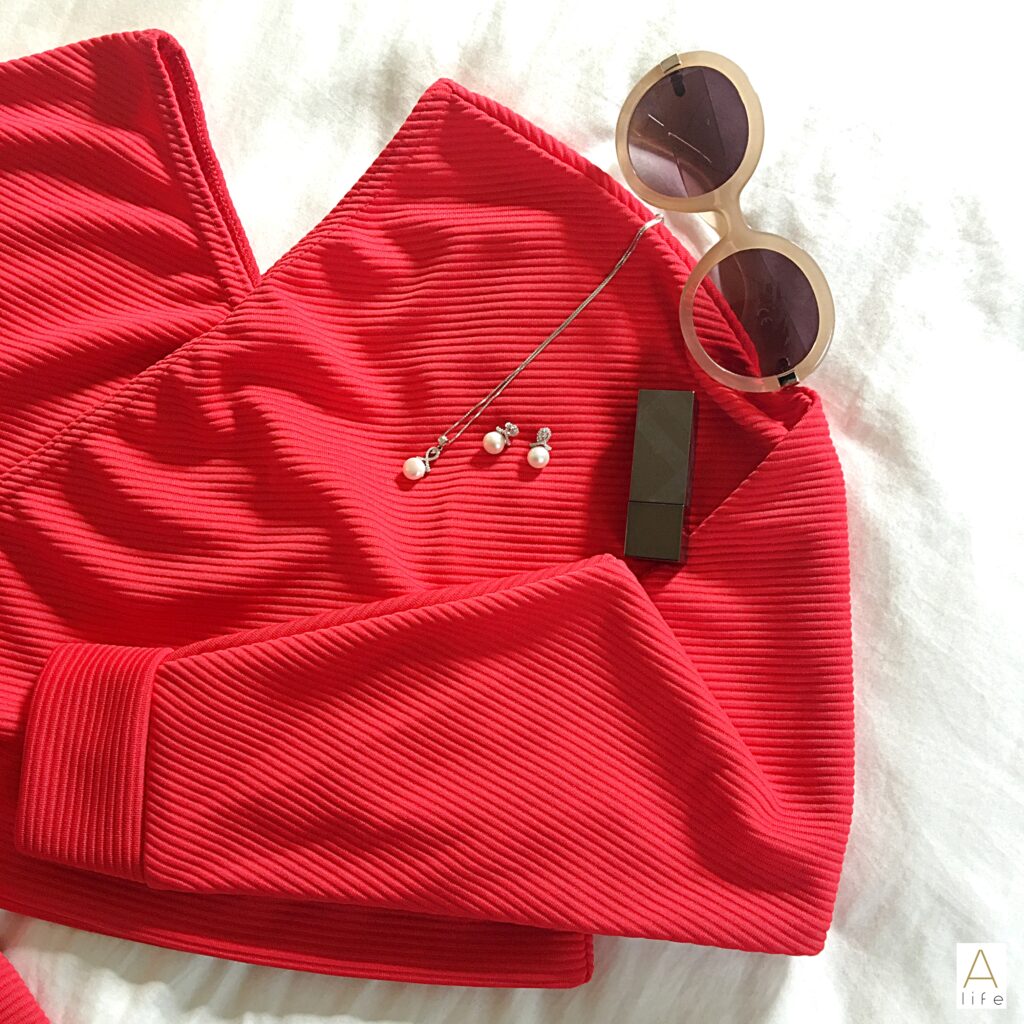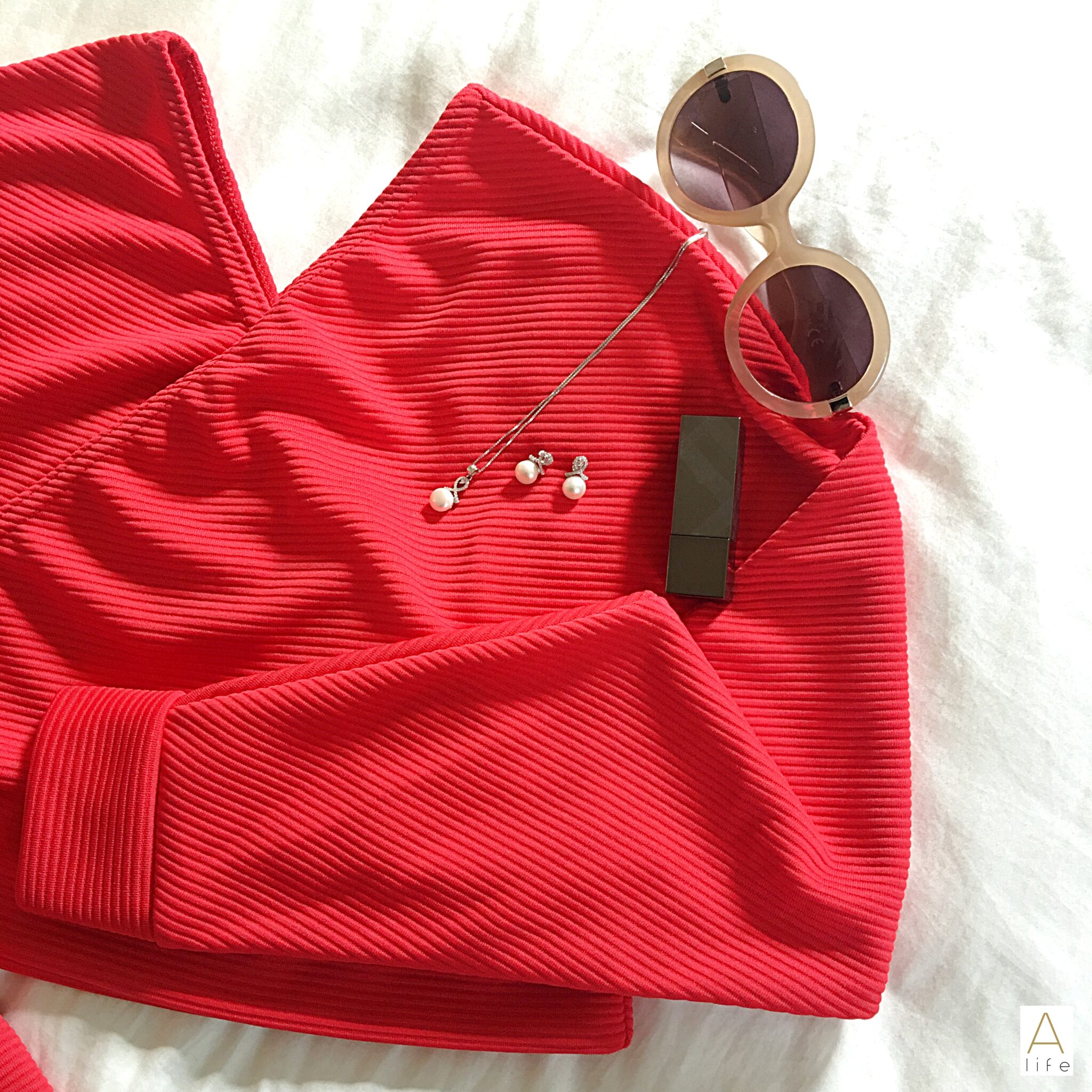 If you are more into monochromatic: Black and White, here are the perfect option for looks, like the Knitted Bat Wing Jumper. Depending on your style, use it as a dress or as a long jumper. I love the look of it. Chic and elegant and perfect with everything.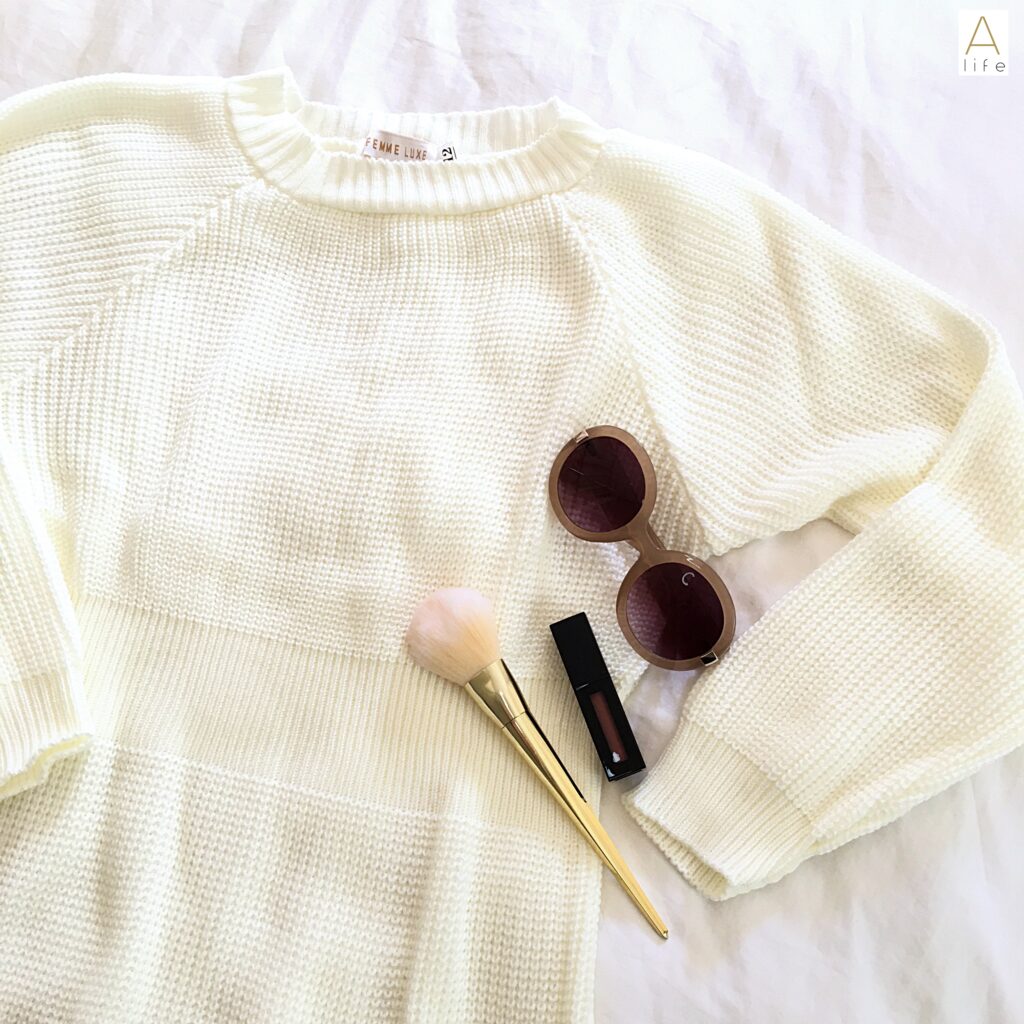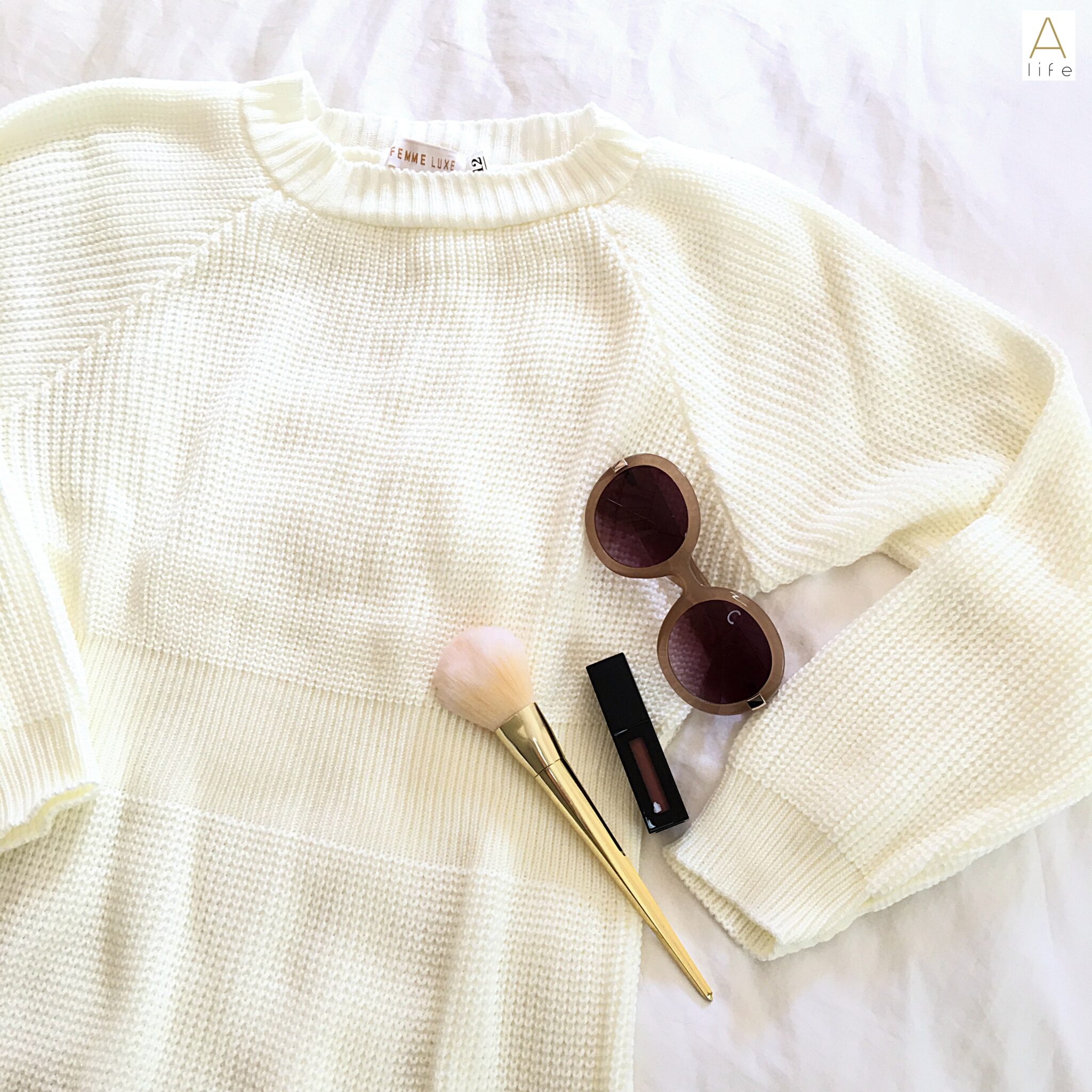 You can't go wrong with a high neck knitted dress! You have it in several colours but this white one caught my eye. Size is a little big (oversized) so my "ML" is actually a 16/18. Lovely with a pair of high knee boots!… and oh so comfy!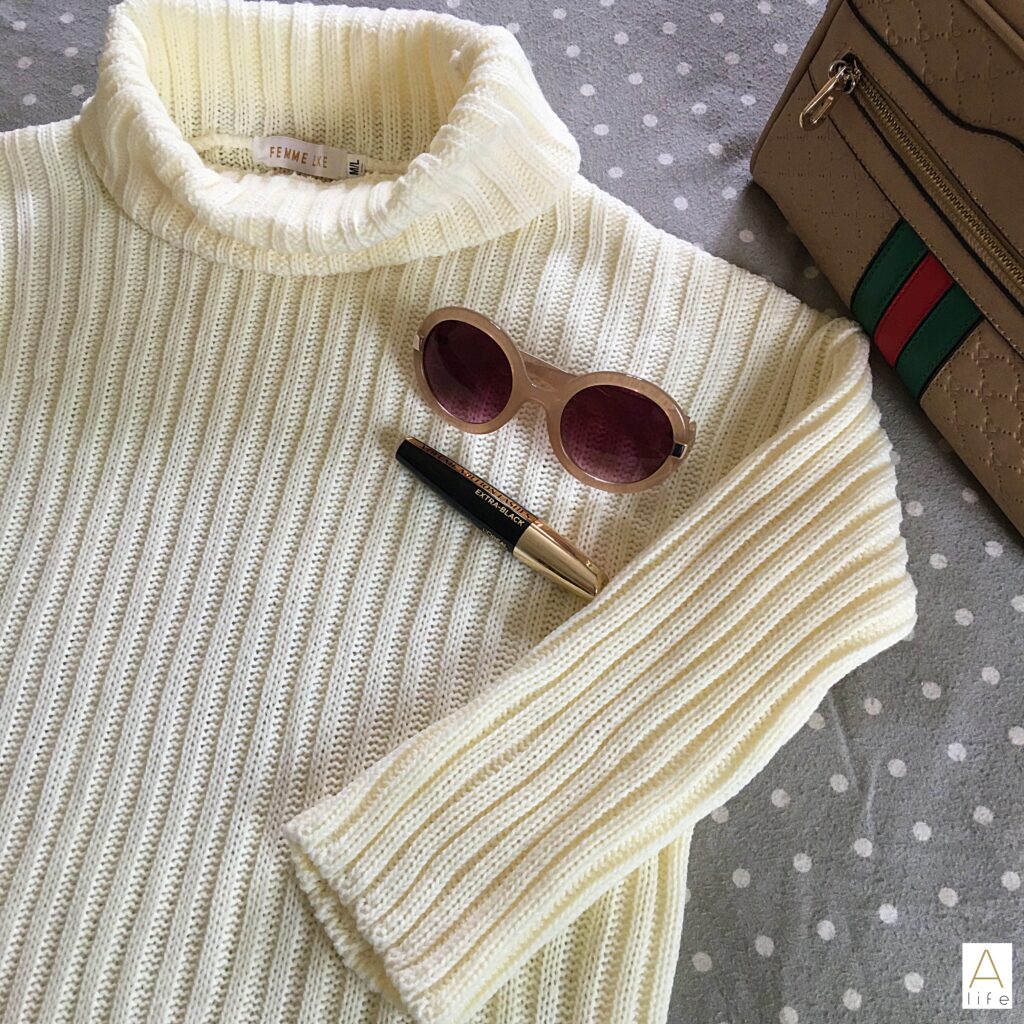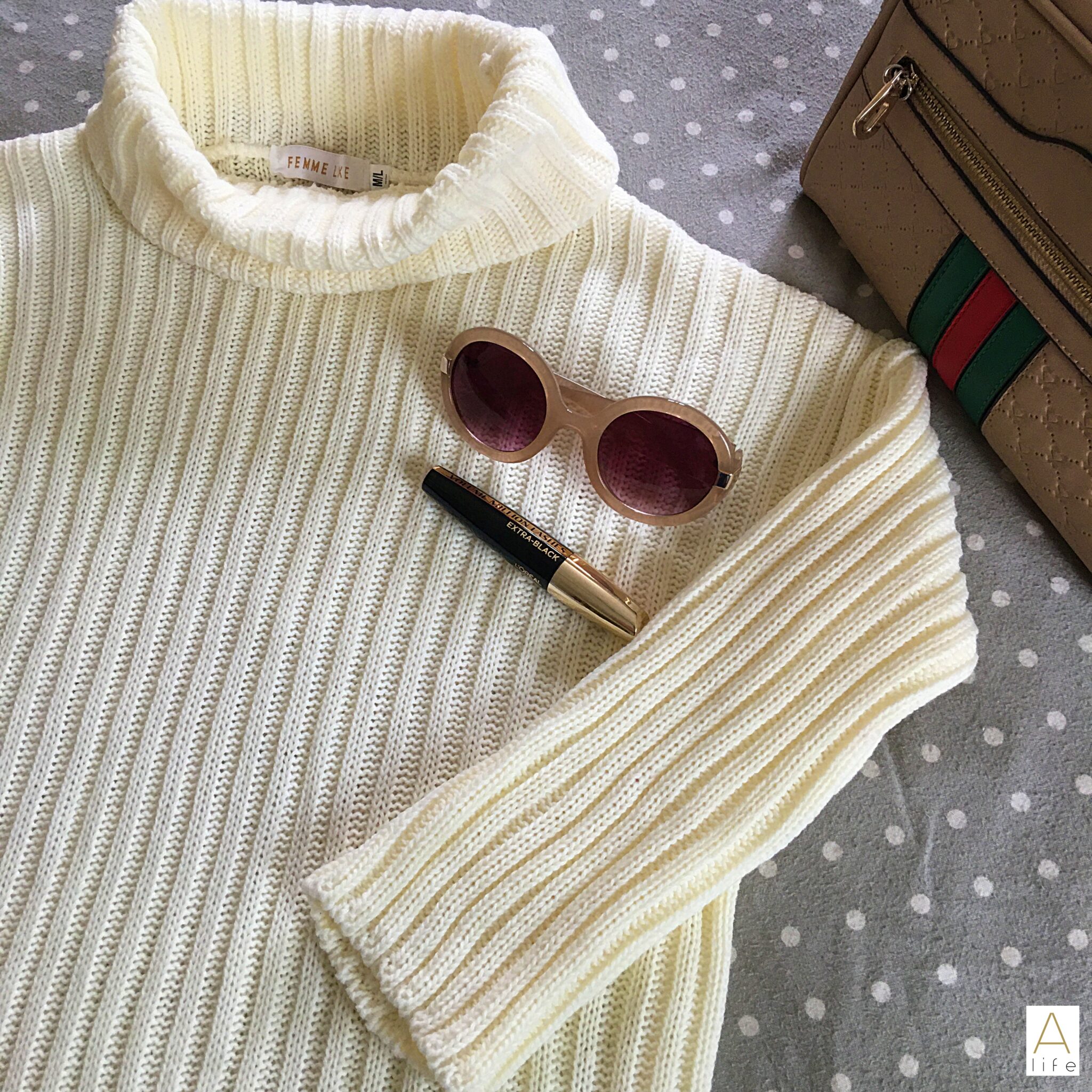 For those Colder Nights
This beautiful Grey Fleece loungewear, or pijama, will be excellent for those cold days and nights chilling out. It's fluffy, it's warm (read hot) and a lovely set of joggers and high neck jumper with a pocket to warm your hands.
I added my (handmade by me) silk mask to have a relaxing night and help my lashes.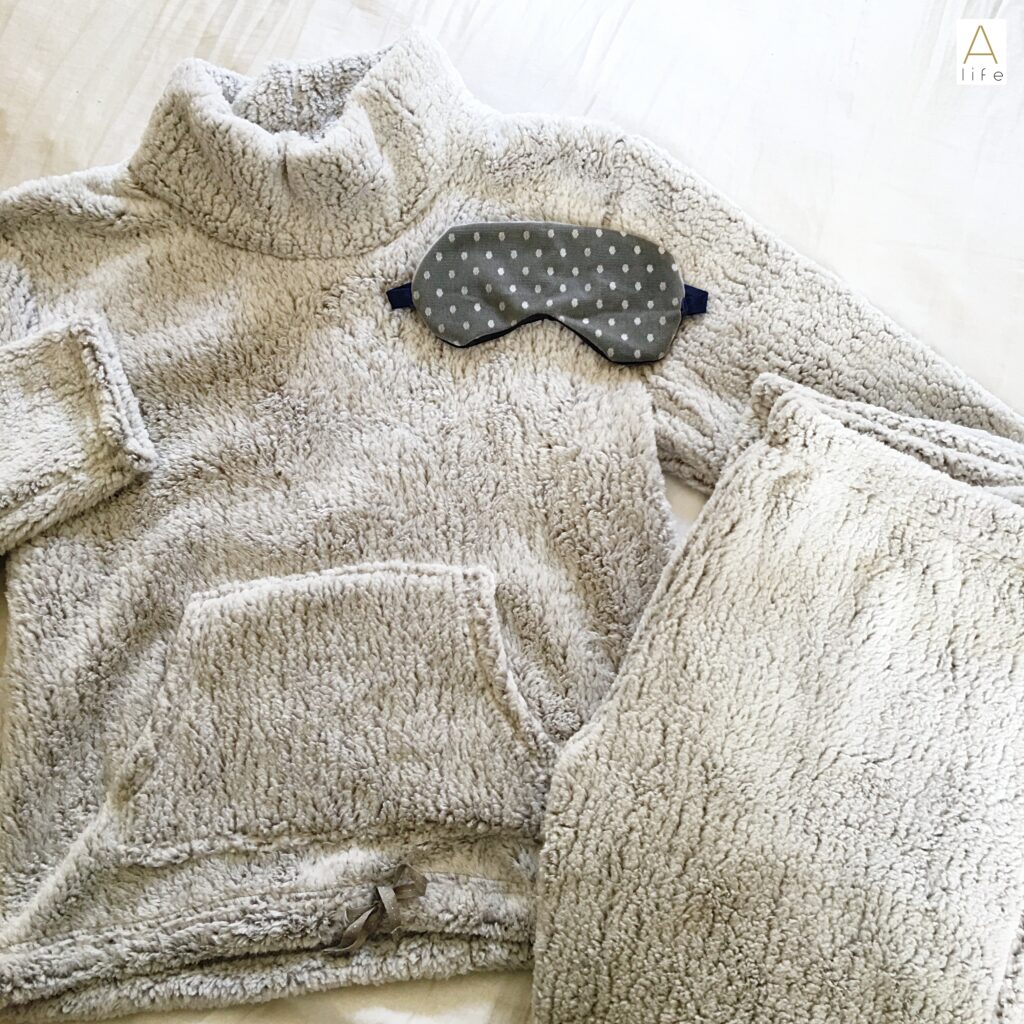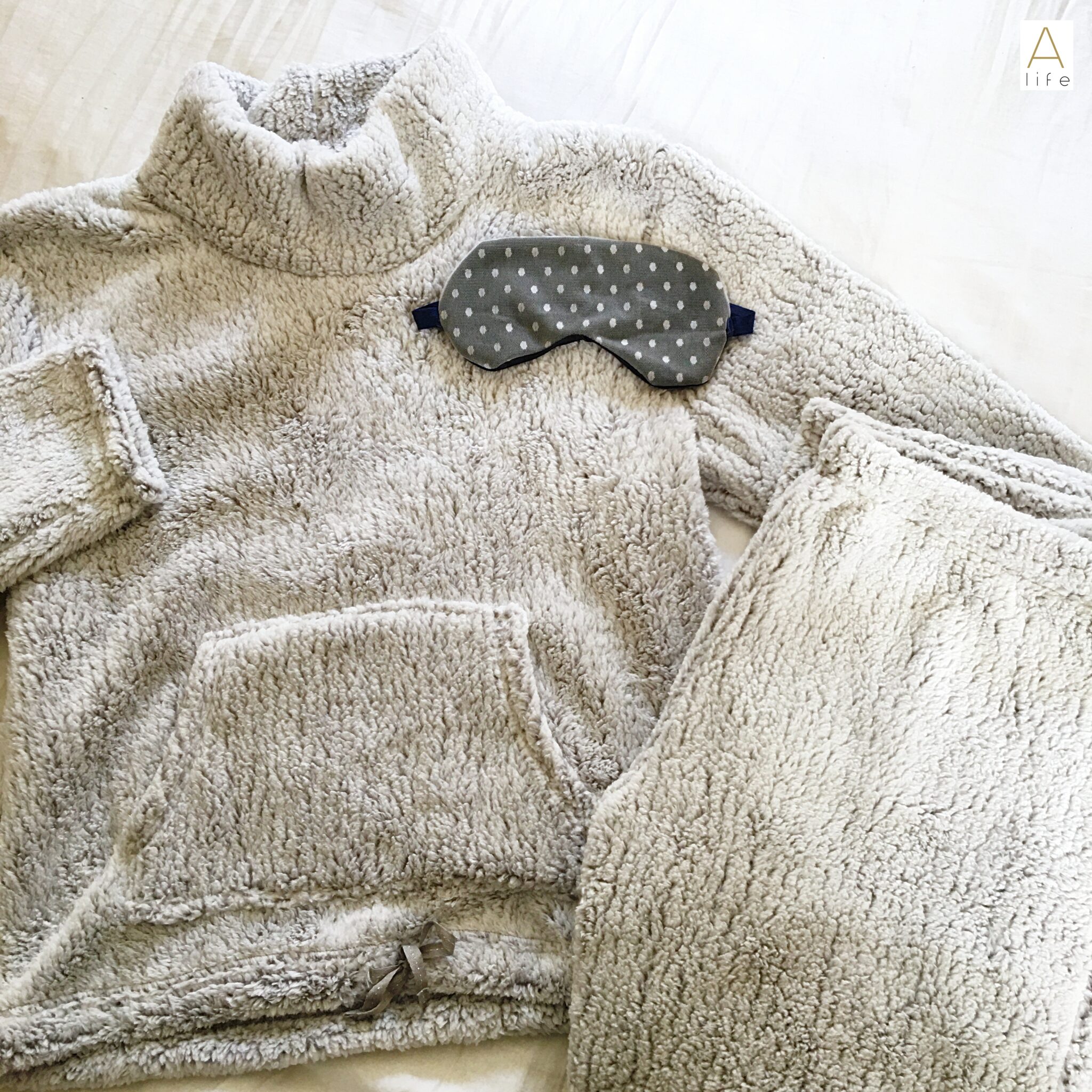 Don't forget to check my Instagram for more Fashion Inspo!