Another great interview, this time with author Venessa Taylor, writer of the new children book "Baller Boys"
Synopsis of  "Baller Boys"
Shay and Frankie are best friends and football crazy!
They eat, sleep and breathe football (even when they're at school!). They dream about playing football, love a kick-about in the park, watch all the big games on TV… all that's missing in their lives is the chance to play for a real football team.
All Cultures United is the best club around for miles and everyone wants to be on the team, including Shay and Frankie. Are they good enough to impress Coach Reece at the AC United trials? Can their friendship survive the competitiveness of football?
Will they ultimately fulfill their goal to become Baller Boys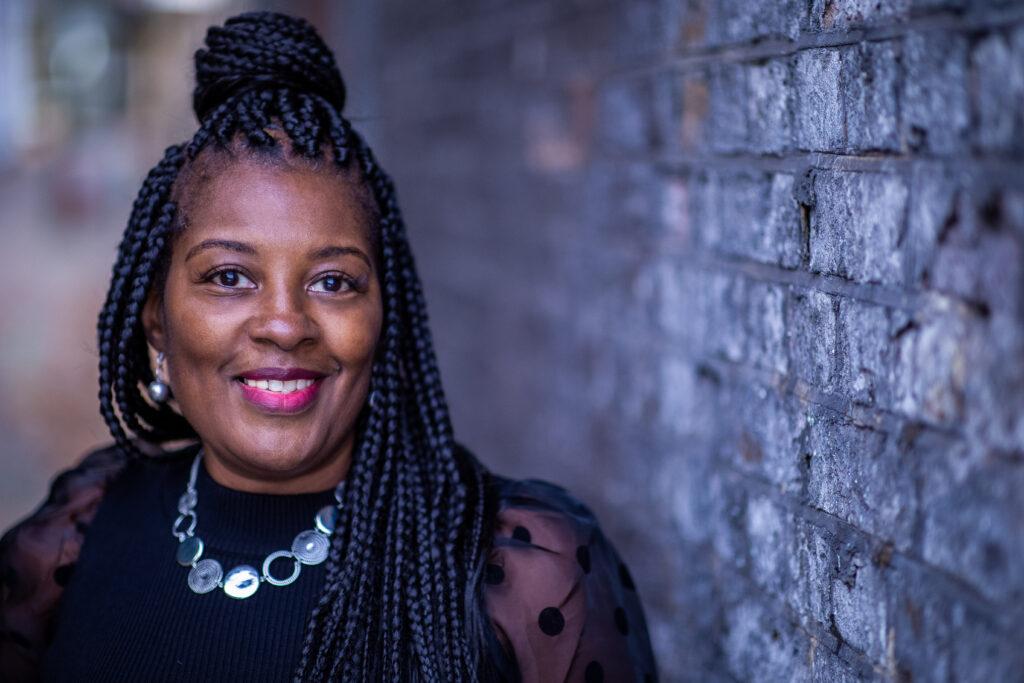 Interview with Venessa Taylor on "Baller Boys"
Hi Venessa, thank you for your time to answer some of my questions for Alejandra's Life about your new book: Baller Boys!
Q: As a mother of a little boy, I love how you created a positive book about friendship, sports and giving boys something to read about in a book. I noticed that lately "boys" don't have different themes on their books unless is challenges or action. Your book came as a fresh story and I loved that when I was reading it. What was your aim at this book, the core of the book theme?
The aim of Baller Boys is to be a diverse and inclusive book series that reflects the lives of the children that read them.
Baller Boys allows all children to see some aspect of themselves, their communities and their experiences in the story, while at the same time, allowing them to have a glimpse into the lives of other children's families and experiences.
Q: In whom did you base Shay and Frankie?
Shay is based on my grandson who is an avid football player and has asthma and food allergies. Some Shay's experiences reflect my grandson life, e.g. If invited out to parties, etc, his mum always has a conversation with the other family about his asthma and food allergies, and he has also learnt to take his bag with his inhaler and Epipen with him.
Frankie is a made up character but some of his attributes are based on several children I taught who wore glasses, but initially resisted wearing them for fear of being teased or bullied, before realising that wearing glasses would literally change their outlook on life.
Q: Venessa, you are a teacher with some decades of experience. As a mother of a boy that is anxious (in a good way) to start reading (as we are bookworms here at home), what are your tips for new/beginner readers and how can parents help?
It's great that your son comes from a reading family and is anxious to get reading himself. This is something you should gently foster and encourage as I'm sure that you are aware, that this is not often the case with boys once they start infant school.
As parents, if we enjoy books we must model it and show children our own enthusiasm for reading. We need to get them excited about books and share our own excitement with them. Parents do not need to be great readers themselves to influence or model the importance and pleasure reading can bring, but we should w try to show that reading can be a fun, exciting and enjoyable experience.
One of my favourite tips is to start talking about a book before you give it to your child with great or at least some enthusiasm. Pre-tell them about the characters or setting or storyline, or relate it to something they have enjoyed reading before, then wrap it up (or present it in a gift bag) and do a book reveal.
Begin by showing them the text, and reading to and with them. The younger we get children, particularly boys, involved in reading, the easier it will be to keep them interested and engaged. As parents, we need to help children to experience a broad range of books in order for them to find and know what they like. From books without words, to squidgy bath books, to comics to encyclopaedias; from simple books that they learn to read, to books that they read to learn. From paper books, to electronic books to audio books, I believe that any text that engages children is worth them reading.
My top tip and what I believe is the most important aspect of reading, is that the reading experience must be enjoyable and if it is not, then we must find out why not. Unless there is an underlying reading difficulty, there should be no real reason why our children are not enjoying books, unless as is often the case, they just haven't found the right one yet.
Q: While on lockdown, how are you coping as a writer? Can we wait for a new book of yours in the near future?
As I have a school-aged daughter at home, like a lot of parents, I've been busy doing some homeschooling with her, as well as making some time to do some virtual home tuition with my two grandsons.
But I love to write! I find it therapeutic, so I usually make time to write often late in the evenings when all is much quieter.
I've begun writing the second in the series and I'm really excited to see how it develops.
I've added a new character that brings a whole new dynamic to the team and story, and which allows me to gently explore and raise awareness about prevalent socially sensitive topics.
Q: Thank you Venessa for your kind works for this interview, where can our readers and followers found you online? (website, social media links)
Writing and talking about children's books and how we can encourage and support children especially boys to get reading and stay reading is my passion, alongside writing engaging books for them.
I can be found and followed at:
Thank you Venessa for the interview and keep on writing excellent books like the Baller Boys. Richie will definitely love reading the book, but for now, I am reading it to him.
Thank you for the opportunity to share what I love
About this Interview:
This interview was made via email. 
Baller Boys is a book, that I, as a mother of a boy, and through Venessa the author words, I identify myself.
Not only because my son is a "Shay" with food allergies, and it is true that at school or at a party I need to certify and speak with the parents and even explain to the little friends about Richies allergies.
Also, I identify myself as nowadays stories for boys should be non-violence, with a moral core, and for a daily topics like football, but with the underlying or identifying community problems or friendship. As a multicultural family (me as a Latina, European dad, and a Brit son) that we are, that matters for us. The inclusion is so important with what is happening around the world and all the changes.
Thank you Venessa for the lovely responses and for creating this book series that I do believe is a success.
Thank you also to Literally PR for letting me know more authors!
Check the Baller Boys Book Tour for more information and reading wonderful reviews.