If you have second thoughts about moving to a big city, be sure it's for the right reasons. Whether your goal is to get a better education, find a suitable work position, or start a family, always consider it from multiple standpoints.
If we told you that living in a large city is ideal, we'd be lying since no location is perfect. Sure, not everyone likes noise pollution, lack of parking spots, big crowds. However, living in a big city has many benefits, and it can be appealing.
Whether you choose to rent a property or buy it, here is a list of all the big-city life advantages. Is living in a big city actually good for your mental health? Read through and find out.
Lower depression rates
Yes, you read that right! Contrary to popular belief, living in a big city may actually decrease the rate of psychological depression. A Chicago University team of researchers led a critical study. One of their most important findings is that people in larger cities have more interactions across a broader range of functions.
Given that social isolation is a substantial risk factor for depression, it seemed logical that increasing communication through these many networks would be beneficial. And while we're on the topic of feeling low, here's a list of a few things you can do to help yourself feel better.
Better job opportunities
Many will agree – a lack of job opportunities and depression are tightly linked. Living in a big city means more job openings and a greater variety of possibilities. Employment in major cities has increased dramatically in recent years. Several causes, including economic, environmental, and educational developments, have contributed to this growing trend. And, while employment rates vary by region, one thing is sure: the job market for industries that attract professionals of all ages is highly competitive.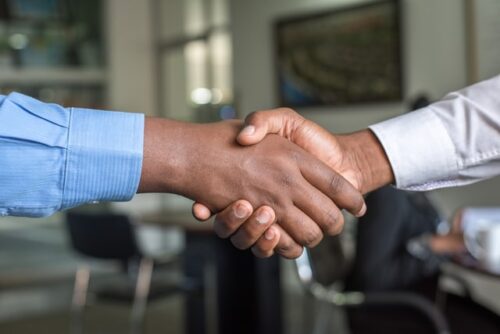 Despite this well-known, undeniable fact, there are numerous opportunities and a diverse range of jobs one can choose from. Moreover, if you own a small business, moving to a big city might help you promote it and grow into something bigger. If you need to improve your talent, you may be able to take a course to better understand your abilities. Whether you're pursuing a bachelor's degree, a master's degree, full-time employment, or simply looking for a place to volunteer in your spare time, city life offers opportunities to learn, grow, develop, and serve in whatever role you desire. 
Transportation system
Buses, cabs, subways provide a relatively rapid and convenient means to move from one point to another while avoiding getting stuck in traffic. These services are pretty inexpensive, and the money you save by not spending a fortune on a car will make city living more affordable.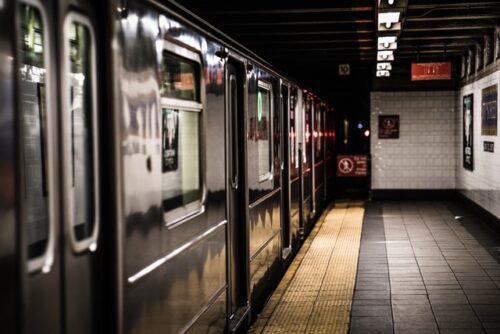 Most cities are also bike-friendly if public transportation isn't your cup of tea, especially as sanitization and social distancing continue to lead our lives. Aside from that, taking the train allows you to devote your attention to reading or listening to your favorite podcast. That is if the noise isn't too distracting and irritating. If you are planning on moving from a town to a city, be aware that the transition can be stressful, and adaptation requires some time.
Meeting new people makes living in a big city good for your mental health
This is one of the major causes of lower depression rates. You can get new acquaintances literally anywhere in the world. On the other hand, a metropolis offers a unique experience because it attracts people from all over the world. With that said, you'll be running into a lot of individuals daily.
Interacting with people from various backgrounds and walks of life can provide you with a new perspective and help you enjoy it even more. There is no such thing as having too many friends. Here's a list of reasons for you to make room for more friends in your life:
You will open yourself up to new possibilities and get out of your comfort zone.
New friends will teach you new things that may broaden your horizons.
Your social calendar will be more exciting, and you will always have someone to hang out with.
New people can introduce you to more new people.
Friendships bring joy and enhance one's life.
Making new friends increases assertiveness and bravery.
Entertainment
Talking about friendships and hanging out, a big city offers many entertainment possibilities. In a large city, there is always something to do to keep yourself from becoming bored.
Most cities feature vibrant nightlife, diverse cuisine, a wide variety of shows to see, museums, landmarks, parks, festivals, sporting events, and much more. You can always find many activities to keep you and your family members entertained.
Shopping and restaurants
As for shopping, you'll find everything from larger, well-known brands to smaller, artisan businesses. You can buy food at your favorite supermarket or a neighborhood market that sells locally grown veggies and other items.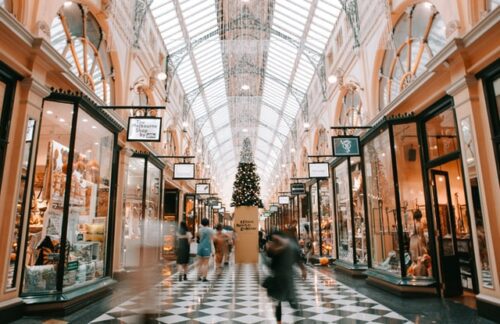 In the cities, there is never a shortage of authentic restaurants. Within a mile or two, you're likely to discover something that appeals to you, from fast-food chains to fancy restaurants. Cities usually have it all, whether you're looking for a coffee shop or the tastiest fish tacos in town. Living in a metro area also comes with the extra perk of delivery services. Chinese, Mexican, Ethiopian, Thai, and other cuisines will be a phone call away!
Big city life
Urban life comes with many advantages. Sure, there are also some disadvantages, but they can always be overcome with a bit of optimism. There's a reason so many people choose to live in cities, and these are just a few. City life differs from living in the suburbs and smaller places.
So, is living in a big city actually good for your mental health? Contrary to popular belief, it is! Hopefully, these few advantages will aid you in decision-making when it comes to where you want to live.
Article by Sally Norton
Sally is proud part of Alejandra's Life Family